Health
Jun. 14, 2016 10:27AM EST
Pollution in People: Cancer-Causing Chemicals in Americans' Bodies
Hundreds of cancer-causing chemicals are building up in the bodies of Americans, according to the first comprehensive The Pollution in People inventory of carcinogens that have been measured in people, which was released Tuesday by the Environmental Working Group (EWG).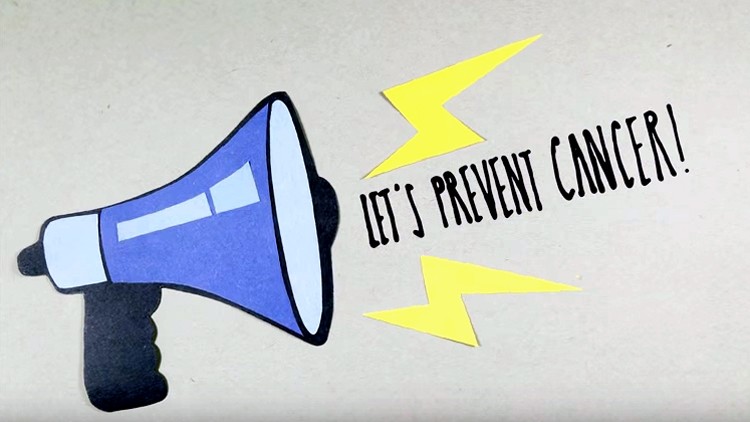 EWG spent almost a year reviewing more than 1,000 biomonitoring studies and other research by leading government agencies and independent scientists in the U.S. and around the world. The nonprofit research group found that up to 420 chemicals known or likely to cause cancer have been detected in blood, urine, hair and other human samples.
Studies of the causes of cancer often focus on tobacco, alcohol and over-exposure to the sun. But the World Health Organization and many other scientists believe nearly 1 in 5 cancers are caused by chemicals and other environmental exposures—not only in the workplaces, but in consumer products, food, water and air.
EWG's review bolsters the findings and ongoing research of the Halifax Project, a collaboration of more than 300 scientists from around the world who are investigating new ways in which combinations of toxic chemicals in our environment may cause cancer. While most cancer research focuses on treatment, the Halifax Project and EWG's Rethinking Cancer initiative are looking at prevention by reducing people's contact with cancer-causing chemicals.
"The presence of a toxic chemical in our bodies does not necessarily mean it will cause harm, but this report details the astounding number of carcinogens we are exposed to in almost every part of life that are building up in our systems," Curt DellaValle, author of the report and a senior scientist at EWG, said. "At any given time some people may harbor dozens or hundreds of cancer-causing chemicals. This troubling truth underscores the need for greater awareness of our everyday exposure to chemicals and how to avoid them."
EWG estimated that a small subset of the chemicals inventoried in the report were measured at levels high enough to pose significant cancer risks in most Americans—risks that generally exceed U.S. Environmental Protection Agency (EPA) safety standards. But those estimates are only for individual chemicals and do not account for a question scientists and doctors are increasingly concerned about—how combined exposures to multiple chemicals may increase risk?
EWG's inventory comes at an auspicious moment for the issue of cancer and chemicals. Last week Congress passed the first reform in 40 years of the nation's woefully weak toxic chemical regulations, which President Obama is expected to sign soon. In January, the president announced the establishment of the National Cancer Moonshot Initiative, a $1 billion program led by Vice President Joe Biden, "to eliminate cancer as we know it."
But the law to overhaul the Toxic Substances Control Act falls far short of giving the EPA the resources and authority to quickly restrict or ban chemicals known to cause cancer. And the only concrete agenda related to prevention in the Moonshot Initiative is for screening and vaccination. As demonstrated by the success of antismoking efforts, which have cut the rate of lung cancer by more than 25 percent in the last 25 years, to prevent and defeat cancer it is necessary to understand the environmental causes.
It is not clear how or if, the new chemicals law will protect Americans from the hundreds of industrial chemicals that cause cancer.
"Many of the carcinogens this study documents in people find their way into our bodies through food, air, water and consumer products every day. Dozens of them show up in human umbilical cord blood—which means Americans are exposed to carcinogens before they've left the womb," EWG president Ken Cook said. "We should focus on preventing cancer by preventing human exposure to these chemicals."
Cook said the report should trigger outrage among Americans and urgent action by public health and elected officials. EWG called for the cancer "Moonshot Initiative" announced by President Obama in his state of the union address in January to include federal funding for investigation of the environmental causes of cancer and the development of prevention initiatives.
For more information on the report, watch here:
YOU MIGHT ALSO LIKE
In 17 Days Vermont's Historic GMO Labeling Law Goes Into Effect: Is Big Food Ready?
Atrazine and Glyphosate More Harmful Than Scientists Once Thought
EPA Proposal Allows Radiation Exposure in Drinking Water Equivalent to 250 Chest X-Rays a Year
First Commercial Crop of GMO Arctic Apples About to Hit Market
iStock
By Robert Coleman
The Environmental Working Group's (EWG) just-released Tap Water Database shows that a startling number of cancer-causing chemicals contaminate the nation's drinking water. Of 250 different contaminants detected in tests by local utilities, 93 are linked to an increased risk of developing cancer.
Keep reading...
Show less
Aaron Teasdale
By Aaron Teasdale
"How much moon do we have tonight?" I yelled to my friend Greg, trying to make myself heard over the sounds of wind and surging water. The sun was sinking toward the mountains all too quickly and our float-in campsite lay somewhere down the river's bends in darkening forest.
Greg shrugged. He had no clue of the moon's cycle either, which showed just how tragically pasty and over-civilized we'd turned. Our days had become filled with computer screens, not forest scenes; our nights capped with ceilings, not stars. All of which made this journey on standup paddleboards so sweet—or at least we hoped it would be sweet, if the pesky headwind would let up before we had to risk disfiguring ourselves while navigating boulder-strewn waters by headlamp and whatever light the moon might spare.
Keep reading...
Show less
By Rebekah Wilce
The world of independent chemical testing has a shiny veneer. The public is reassured that chemicals they're exposed to on a daily basis are certified by technicians in spotless white lab coats who carefully conduct scientific studies, including on animals in neat rows of cages.
But a federal grand jury investigation that ended with convictions in the early 1980s discovered that Industrial Bio-Test Laboratories (IBT), the largest such lab in the U.S., conducted trials with mice that regularly drowned in their feeding troughs. The dead animals would decompose so quickly that "their bodies oozed through wire cage bottoms and lay in purple puddles on the dropping trays." IBT even invented an acronym "TBD/TDA" for its raw safety data, later discovered to mean "too badly decomposed."
Keep reading...
Show less
iStock
Roman officials are considering shutting off the water supply to one-third of the city's residents for eight hours per day as early as this weekend, according to reports.
Keep reading...
Show less
Ararat Rock Solar farm in Mount Airy, North Carolina. NARENCO
North Carolina Gov. Roy Cooper signed a bill into law Thursday that will boost solar production but curb wind energy in the state.
House Bill 589, the result of months of arduous negotiations between utilities and the solar industry, is intended to encourage the continued growth of solar in the state, but it includes a moratorium on new wind projects for the next 18 months.
Keep reading...
Show less
Algal blooms in Lake St. Clair and in western Lake Erie in 2015. NASA Earth Observatory
Heavier rainfall linked to rising temperatures could substantially increase the volume of agricultural runoff flowing into waterways, triggering toxic algal blooms, according to new research.
A study published Thursday in the journal Science finds that heavier rainfall could increase nitrogen runoff in U.S. lakes, rivers and streams by 19 percent by the end of this century.
Keep reading...
Show less
iStock
By Jen Sawada
Sharks have been around for 400 million years, before the time of the dinosaurs, but there's much more to them than big teeth and summer blockbusters. Consider these facts, which will change what you think about sharks.
Keep reading...
Show less
Felix Kramer / Wikimedia
By Jason Mathers
The high level of confidence that automotive industry leaders have in the future of electric vehicles (EVs) has been on full display recently.
Keep reading...
Show less


Get EcoWatch in your inbox