This website uses cookies to ensure you get the best experience while browsing it. By clicking 'Got It' you're accepting these terms.
Poll Shows Californians Oppose Dumping Fracking Chemicals Into Ocean
Aug. 12, 2014 02:01PM EST
Energy
A poll commissioned by the Center for Biological Diversity and conducted by Public Policy Polling (PPP), surveying 500 California voters, found that a majority of Californians opposed fracking in their state and an even larger number support a ban on dumping fracking chemicals in the ocean.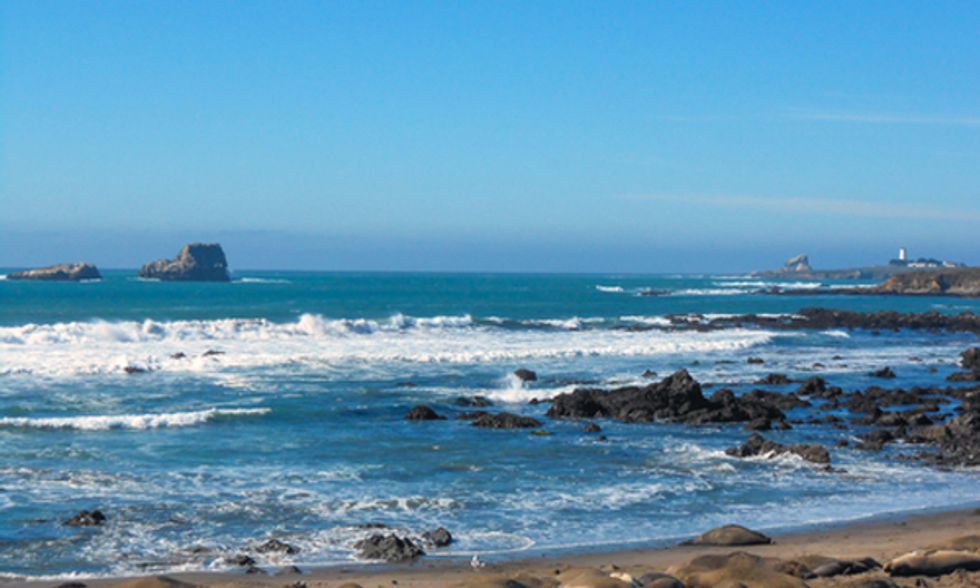 Photo credit: Shutterstock
"This poll shows that Californians are deeply concerned about the environmental consequences of fracking, whether it's done on land or in offshore wells," said PPP's Jim Williams. "A majority of the state supports a ban on offshore fracking in California's coastal waters."
In response to the question "Do you favor or oppose increased use of hydraulic fracturing in California, which is also known as fracking, a drilling method that extracts oil and natural gas from underground using a high-pressure mixture of water, sand and assorted chemicals?," 36 percent said they favored increased fracking, while 56 percent opposed it and 8 percent were not sure.
In response to "The federal government currently allows oil companies to dispose of fracking fluid with wastewater into the ocean. Do you support or oppose a ban on dumping fracking chemicals into the water off California's coast?," 65 percent supported such a ban, 25 percent opposed it and 9 percent were not sure.
When presented with the choice of two viewpoints—one offering fracking as a danger to the environment which should be banned and the other saying it will create jobs and reduce energy prices and should therefore remain legal," 55 percent agreed it was a threat to the environment, 35 percent agreed it was a job-creator and 10 percent were not sure.
"Californians know that offshore fracking poses a toxic threat to our entire coast," said Miyoko Sakashita, the Center for Biological Diversity's oceans program director. "This poll offers the Coastal Commission one more reason to halt fracking in our delicate ocean ecosystems. It's time to protect our wildlife, beaches and coastal communities from dangerous fracking chemicals and the risk of a catastrophic oil spill."
You Might Also Like
Extreme Drought in CA Triggers Halting of Fracking Waste Injection to Avoid Aquifer Contamination
Fracking Waste Puts Americans' Drinking Water at Risk
Ohio Executive Pleads Guilty, Faces Three Years in Prison For Dumping Fracking Wastewater
EcoWatch Daily Newsletter
A harbour seal on an ice floe in Glacier Bay, Alaska. A new study shows that the climate crisis has warmed waters, changing ecosystems and crippling sea ice growth. Janette Hill / robertharding / Getty Images Plus
Doctors report that only 1 in 4 children are getting the recommended 60 minutes of physical activity per day. Ronnie Kaufman / DigitalVision / Getty Images
By Dan Gray
Pediatricians are being urged to start writing "exercise prescriptions" for the children they see in their office.
A First Nations protester walks in front of a train blockade in Tyendinaga, near Belleville, Ontario, Canada on Feb. 21, 2020. LARS HAGBERG / AFP via Getty Images
An indigenous rail blockade that snarled train travel in Canada for more than two weeks came to an end Monday when police moved in to clear protesters acting in solidarity with another indigenous community in British Columbia (B.C.), which is fighting to keep a natural gas pipeline off its land.
A rainbow snake, a rare reptile spotted in a Florida county for the first time in more than 50 years, seen here on July 5, 2013.
Kevin Enge / FWC Fish and Wildlife Research Institute / Flickr
A Florida hiker recently stumbled across a slithering surprise — a rare snake that hadn't been spotted in the area for more than 50 years.
We need our government to do everything it can to stop PFAS contamination and exposure from wreaking havoc in communities across the country. LuAnn Hun /
Unsplash
By Genna Reed
The EPA announced last week that it is issuing a preliminary regulatory determination for public comment to set an enforceable drinking water standard to two of the most common and well-studied PFAS, PFOA and PFOS.
This decision is based on three criteria:
PFOA and PFOS have an adverse effect on public health
PFOA and PFOS occur in drinking water often enough and at levels of public health concern;
regulation of PFOA and PFOS is a meaningful opportunity for reducing the health risk to those served by public water systems.