Plunging Oil Prices Trigger Economic Downturn in Fracking Boom Town
Jan. 03, 2015 11:21AM EST
Energy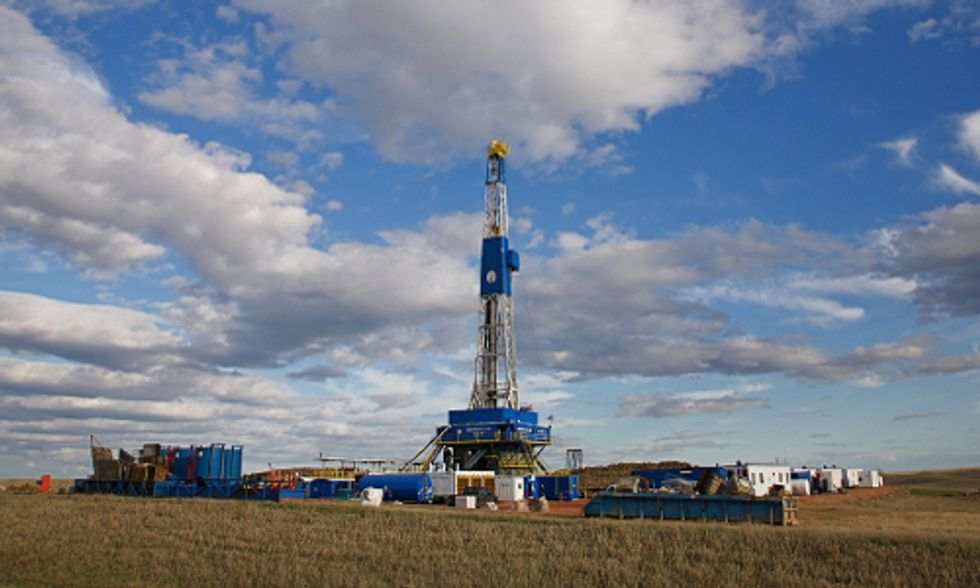 When fracking and horizontal drilling made the oil embedded in North Dakota's underground Bakken shale formation accessible for extraction, it touched off something akin to a gold rush in the state.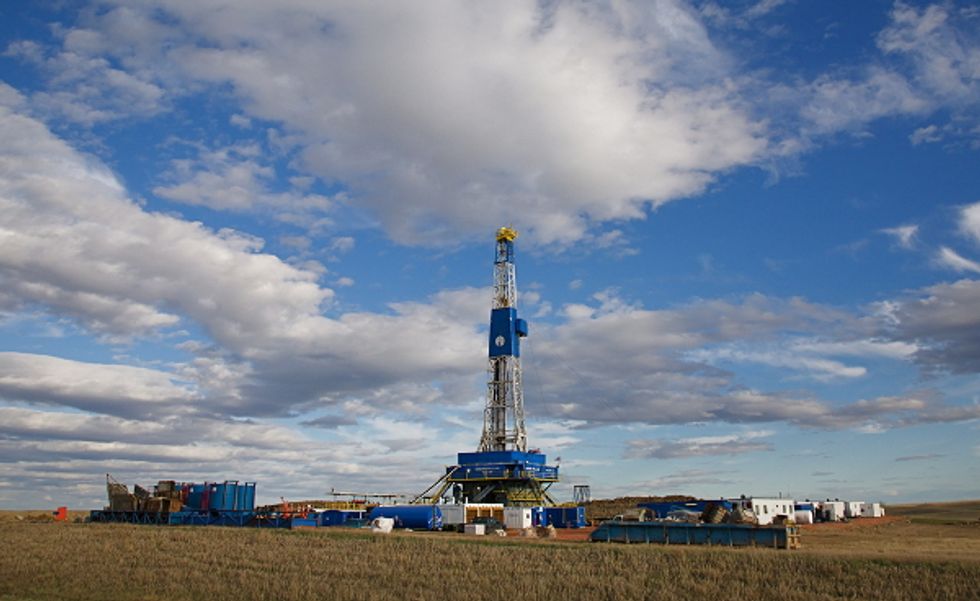 Photo credit: Shutterstock
Oil production has grown 600 percent in the last decade. Small towns, called "man camps," have sprouted with growing populations of oil field workers, bringing both increased economic activity and employment and increased crime and social problems such as sexual assaults. But plummeting oil prices have the potential to upend all that in ways that are hard to predict.
Williston, North Dakota, which is in the heart of the boom, grew from 13,000 to more than double today, which meant major invests in housing and infrastructure. The city is currently $300 million in debt and four years behind in paying off that debt, and plunging oil prices could impact its ability to do so. Williston Mayor Howard Krug talked to Peter O'Dowd of NPR's Here and Now about the challenges his town faces.
"We got real big real quick," admitted Krug, saying that Williston's population could actually be as high as 37,000 and eventually grow to 60,000. He said that the city's housing stock has grown from 5,000 to 10,000 units since 2006 and that another 5,000 units are needed.
Asked how Williston would cope if oil prices continue to stay low or even decline, he said, "Oil prices can go even lower and we'll still be OK here. It will just take us longer to pay for our infrastructure needs. I am optimistic that oil prices are going to go back up. As long as it doesn't stay down for a long period of time, we should be just fine here in western North Dakota."
"Let's say prices do stay lower?" O'Dowd asked. "What sort of tough decisions will you have to make as mayor?"
"The state of North Dakota has enough money to make Williston whole right now," said Krug, referring to its billion-dollar surplus thanks to the shale oil boom. "Also we're doing things internally to watch where that oil price goes so if we need to collect some more taxes on user fees and those kind of things that's the things we'll do. If we have to make the hard choices of cutting back on personnel or projects that would benefit Williston, then we'll just spread them out."
But just in case that fracking thing doesn't pan out, Krug touted the area's agriculture.
"We have some of the most fertile farm land in the entire world. We're number one in lentils. We're number one in durum."
YOU MIGHT ALSO LIKE
Founding Father of Fracking Boom Is Crying the Blues
Film Exposes Harsh Reality of Living Amid North Dakota's Oil Boom
OPEC Decision Likely to Crash U.S. Fracking Industry
EcoWatch Daily Newsletter