PlugShare iPhone App Enhances Functionality for EV Drivers
Oct. 13, 2013 11:43AM EST
Business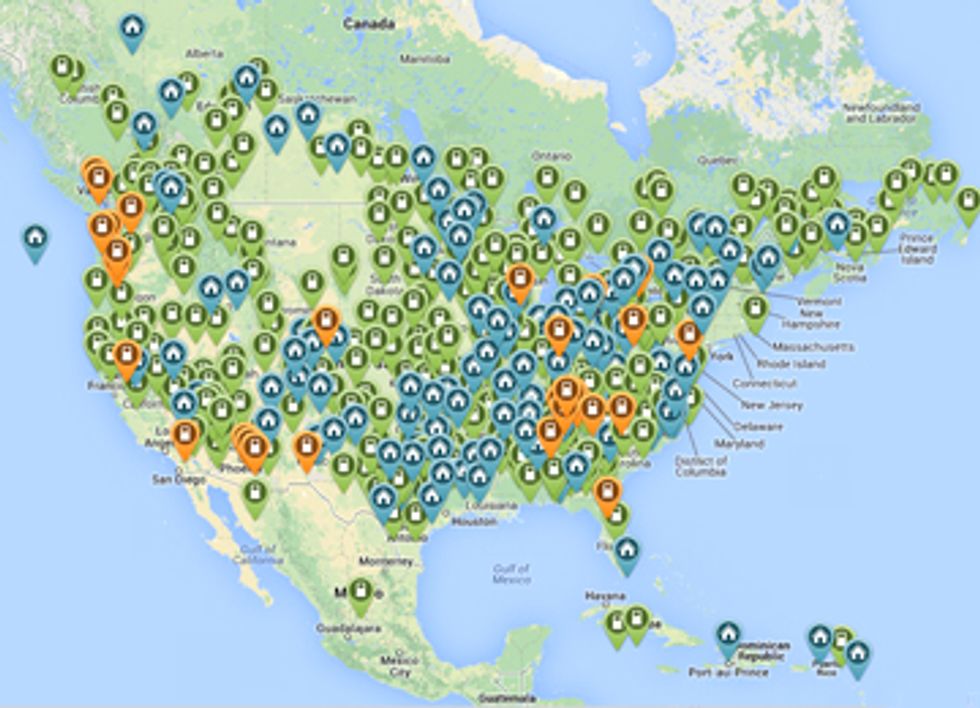 A California software developer has announced a partnership designed to make it easier for electric vehicle (EV) drivers to find and pay for charging across the country.
Venice-based Recargo has expanded its EV charger location app, PlugShare, to allow users to pay for their charging sessions directly on their smart phones. Recargo, which boasts the largest commercial database of EV chargers, is partnering with SemaConnect to offer Pay with PlugShare at about 300 of its charging stations in North America. The companies aim to eliminate the need for membership fees and prepaid subscriptions, while giving users the ability to pay for kilowatt hours via credit card.
"We heard from drivers and charging networks who want to make paying for charging as easy as we've made finding a place to charge," Recargo CEO Brian Kariger said. "We thought if it's possible to pay for a parking meter with a credit card, why not the same for a charging station?"
Charging prices can vary, depending on the time of the day, location and are often set by individual station operators instead of central offices. Recargo's app provides up-to-date information on pricing changes to accompany its payments options. Recargo chief operations officer Forrest North told GreenTechMedia that the company's goal is to encourage the managers of charging infrastructure to adopt simpler pricing plans.
"There's a pretty big disconnect between drivers and whoever runs the infrastructure," North said.
The company's research shows that most EV drivers would prefer to pay by the kilowatt hour, though not all stations list pricing that way. Some charge a flat parking rate instead, while others charge for parking by the hour.
Though it's starting with SemaConnect, Recargo hopes to bring Pay with PlugShare to other charging networks. The networks will keep their own pricing structure.
"To match the needs of different networks—Pay With PlugShare can be linked with their existing payment infrastructure or can leverage PlugShare's e-commerce infrastructure," according to the company's announcement. "Additionally, Open Charge Point Protocol (OCPP) support will be rolled out before the end of 2013 allowing networks that have invested in OCPP to leverage their existing technology."
Pay with PlugShare is available on Apple iOS devices and coming to Android this winter. PlugShare is used by about 60 percent of EV drivers, Recargo estimates.
"Our goal is not to have a monopoly on EV charging," said North. "We just want to make it easier."

EcoWatch Daily Newsletter