Pledge to Fast for Climate Action Dec. 1
Nov. 29, 2014 11:10AM EST
Climate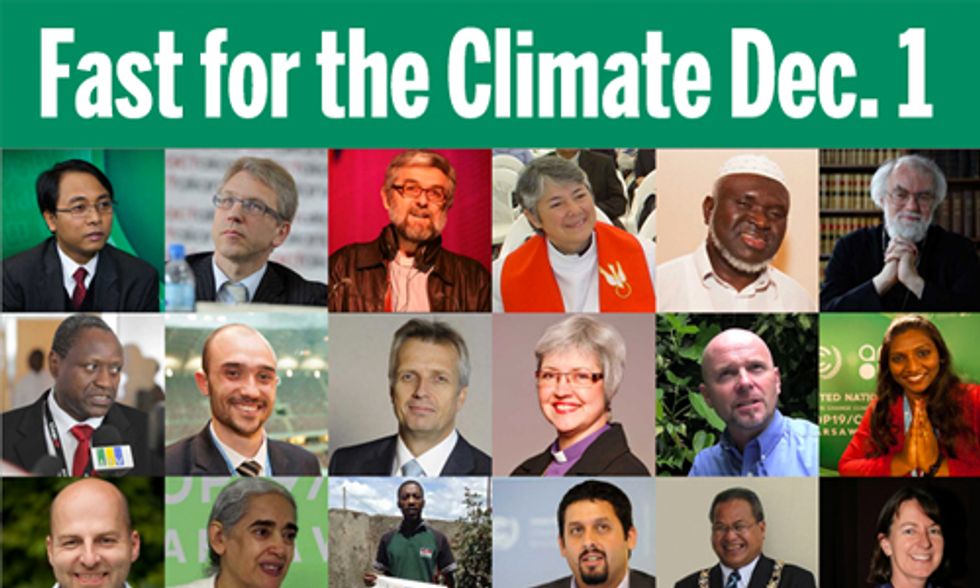 It has been one year since people started fasting at COP19 in Warsaw—when Philippines negotiator Yeb Saño stopped eating in solidarity with those lacking food in his country following the devastating super-typhoon Haiyan. Now supporters are hoping to make Dec. 1, the opening day of COP20 in Lima, Peru, the biggest climate fast in history.
People from all walks of life are joining the fast for the climate movement to stand in solidarity with vulnerable communities most affected by dangerous climate impacts. By choosing not to eat on the first day of every month, the growing movement of fasters—including many youth groups, environmentalists and faith communities—is calling for government leaders to act to confront the climate crisis.
"Fasting made climate change real for me, opened my eyes and brought me closer to my neighbors," said Martin Kopp, climate justice advocacy officer of the Lutheran World Federation. "This is one of the reasons why fasting once a month is interesting: it raises one's awareness on a regular basis and not only when extreme weather events happen. As long as you share your commitment around you, you help raising awareness about climate change. And that is, after all, what makes your fast matter."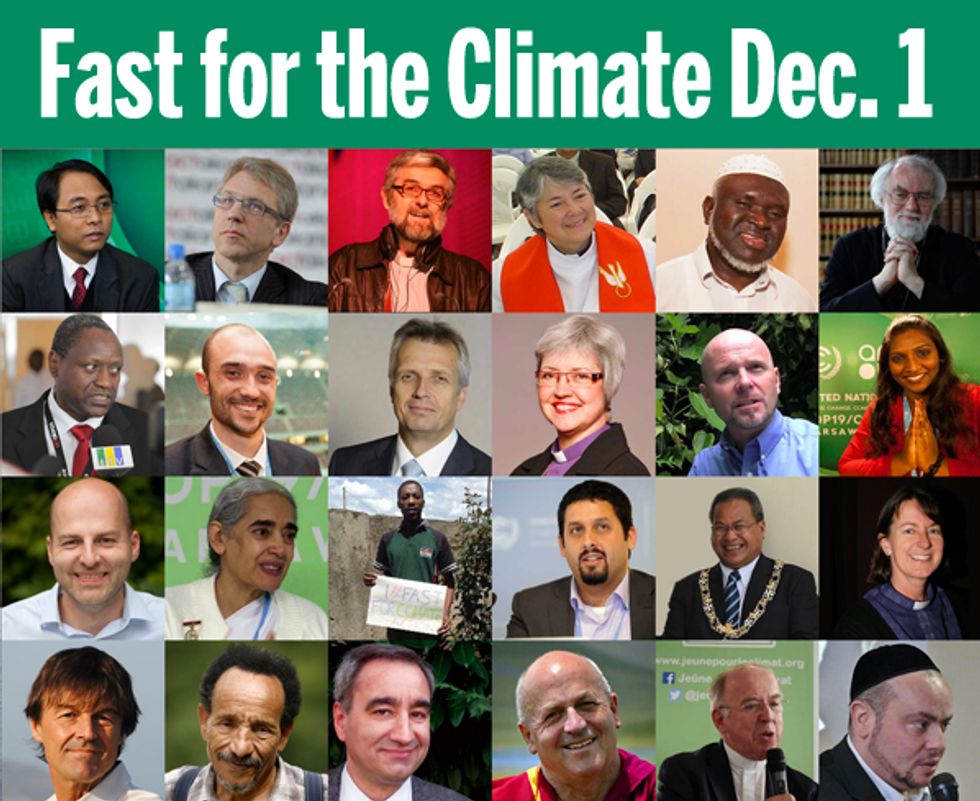 Already, millions of people have lost their homes and their livelihoods as a result of climate change. Yet government action remains profoundly inadequate and is failing to secure the benefits a clean energy revolution would deliver for people and the planet.
The time to solve the crisis is now: Governments need to cut their countries' carbon pollution and secure a long-term renewable energy supply towards this safer future, particularly focusing on energy access and resilience for people living in poverty.
Let's make Dec. 1 the biggest environmental fast day there is, and remind the governments of their responsibility.
Pledge to Fast for the Climate now.
YOU MIGHT ALSO LIKE
Extreme Weather Will Be 'New Climate Normal' Without Immediate Action, Warns World Bank
Hottest October on Record Puts Planet on Track for Hottest Year Ever
Stunning NASA Video Illustrates a Year's Worth of Global Carbon Emissions
EcoWatch Daily Newsletter
Recent Stories from EcoWatch