Plastic Trash Found in Arctic Ocean, Likely Forming Sixth Garbage Patch
Oct. 29, 2015 08:52AM EST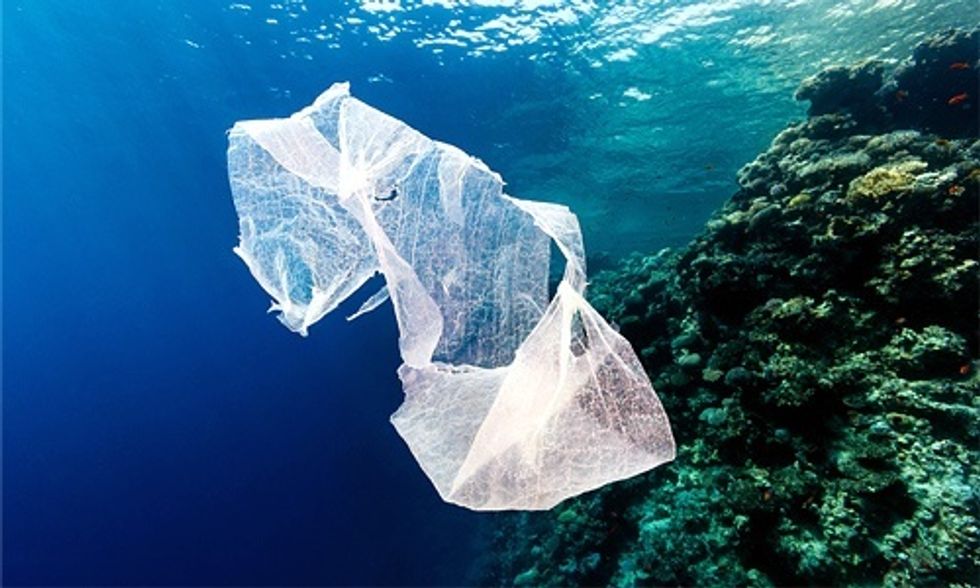 Not even the Arctic Ocean is safe from marine pollution. In a study published last week in the journal Polar Biology, researchers from the Alfred Wegener Institute for Polar and Marine Research (AWI) in Germany found marine litter on the surface of Arctic waters.
#Plastic #litter makes its way north to the #ArcticOcean: https://t.co/9Bjy4EofNI https://t.co/rmBP7lLaE4

— Green Atom (@Green Atom)1445560208.0
It was the first litter survey conducted north of the Arctic Circle, and it shows that this trash makes its way to the "farthest reaches of the planet," according to AWI. "We found a total of 31 pieces of litter" in about a 3,500 mile area, said AWI biologist Dr Melanie Bergmann.
Though this number seems low, Bergmann and her team say they are certain there is much more litter in the Arctic region. "Since we conducted our surveys from the bridge, 18 meters above sea level, and from a helicopter, we were only able to spot the larger pieces of litter. Therefore, our numbers are probably an underestimate," the marine biologist explained.
"We currently know of five garbage patches worldwide," said the researchers. Now they are hypothesizing that a sixth garbage patch is "most likely in the early stages of formation." Increasingly populated coastal areas, along with more and more cruise liners and fish trawlers operating further north, are driving the pollution in this remote part of the world's oceans.
And, clearly, far more ocean debris can be found below the surface. "In a previous study, Melanie Bergmann analyzed photographs from the deep Arctic seafloor for signs of plastic, glass and other types of litter," said AWI. "Her conclusion: in the time frame of 10 years the amount of litter in the deep sea has doubled with densities in a similar range to those from southern Europe. In fact, the litter density on the deep seafloor of the Fram Strait is 10 to 100 times higher than at the sea surface."
"On the deep Arctic seafloor, we found an average of 2.2 to 18.4 pieces of litter per kilometer of our route," said Bergmann. "This indicates that the deep seafloor may be the ultimate sink for marine litter."
Marine pollution takes a devastating toll on our ocean environment. Last year, 5 Gyres Institute estimated in a groundbreaking study that there are 5 trillion pieces of plastic floating in the world's oceans. Another study by the Plastic Disclosure Project and Trucost estimated that pollution is causing about $13 billion in damages to marine ecosystems each year.
YOU MIGHT ALSO LIKE
These 5 Countries Account for 60% of Plastic Pollution in Oceans
Koch Brothers Continue War on Solar in Sunshine State
Volkswagen to Release Electric Version of Its Iconic Hippie Van
85% of Tampons Contain Monsanto's 'Cancer Causing' Glyphosate
EcoWatch Daily Newsletter
Recent Stories from EcoWatch