Pipeline Whistleblower Exposes TransCanada's Shady Safety Record
Oct. 01, 2012 08:37AM EST
Energy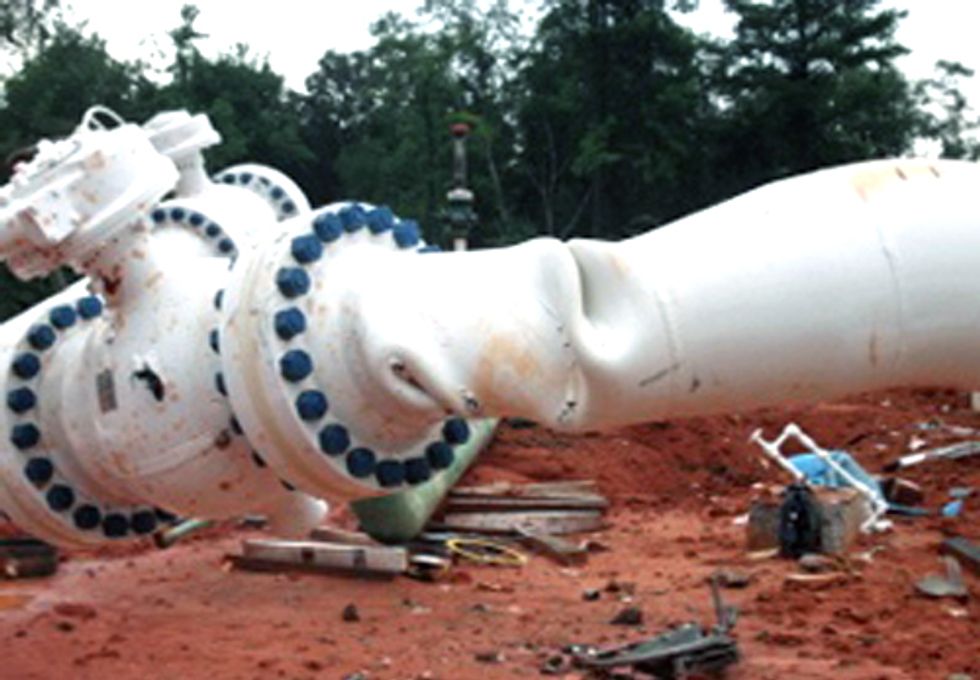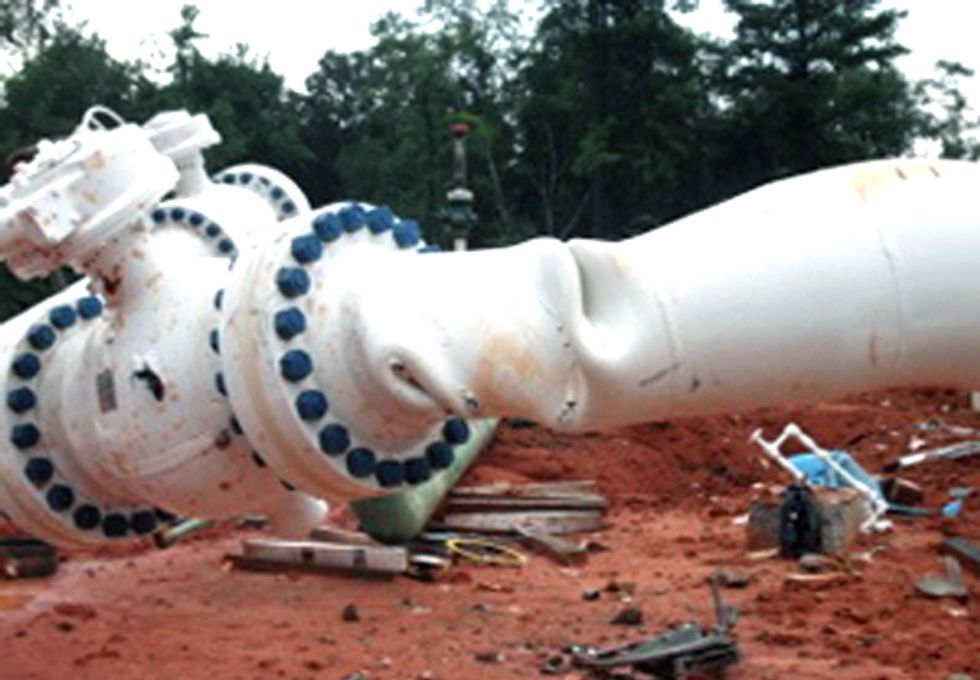 A TransCanada pipeline engineer, the man responsible for ensuring that pipelines were constructed safely, has come forward with shocking information about TransCanada's unscrupulous safety practices. Evan Vokes reveals that industry regulations are poorly enforced and lead to potentially dangerous incidents like the Enbridge oil spill.
From Canada's The Tyee:
"Someone is going die and they just don't know it yet," explains Vokes.
"My motivation is to prevent unnecessary death and environmental damage," adds the engineer who has also been a welder and millwright.
"The controls for the industry are there but they are not being implemented or enforced. We have the technology to do things right, but we don't have the willpower."
Adds Vokes: "The pipeline industry must take accountability for the true safe construction of pipelines rather than a risk based approach based on faulty data sets on threats to integrity."
Industry lobbyists claim that safety programs routinely protect the public and the environment from pipeline failures with scheduled in-line inspections that might include x-rays, machines called pigs, special monitors or aerial surveys.
Yet companies fail to detect problems on their pipelines all the time, says Vokes.
A recent review of U.S. pipeline data by InsideClimateNews found that 19 out of 20 pipeline leaks aren't detected by remote sensing systems. Landowners and employees at the scene of ruptures report the majority of all incidents.
The U.S. National Transportation Safety Board also makes a similar point in its sweeping critique of Enbridge safety practices on Line 6B prior to the Michigan bitumen spill.
Given that the pipeline industry proposes to double the nation's pipeline capacity over the next decade, the issues raised by Vokes deserve careful regulatory and political scrutiny.
"The engineers are doing the best they can. But the companies push them to get the pipe down by so many kilometres a day," adds Kerr, the retired welding expert.
"We are all shareholders in this process and want larger returns and that happens by cutting costs in the industry. It seems to me that this process can be a race to the bottom unless we make sure that the pipeline companies fabricate and properly maintain well designed pipelines."
Visit EcoWatch's PIPELINES page for more related news on this topic.
EcoWatch Daily Newsletter
Recent Stories from EcoWatch