Photographer to Travel Proposed Tar Sands Pipeline Route, Questioning Canada's Energy Future
Apr. 03, 2014 09:07AM EST
Energy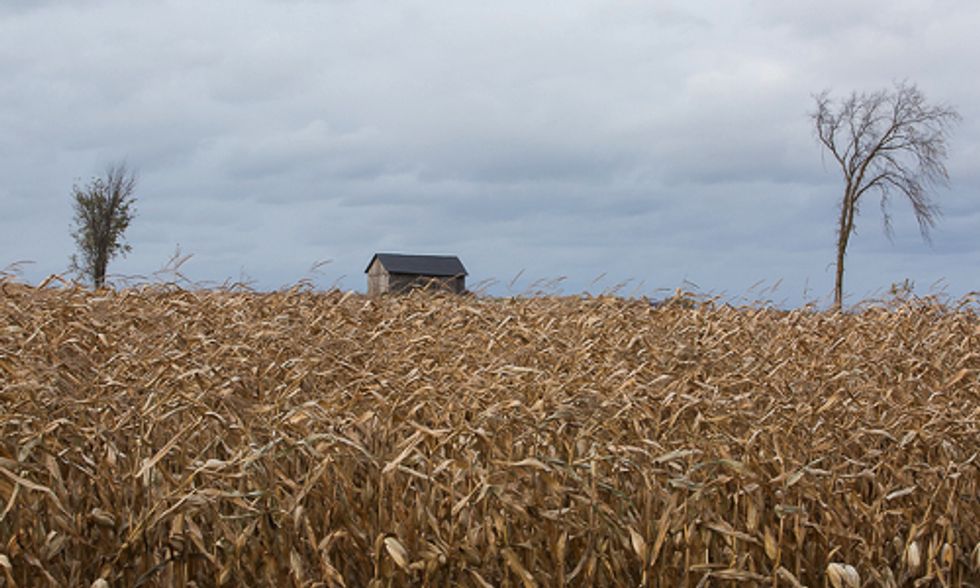 Robert van Waarden is a Dutch-Canadian photographer whose trade has taken him far and wide to shoot for outlets such as National Geographic Traveler, Canadian Geographic and the British Council. An ambitious new project of van Waarden's, however, will be keeping him closer to home—and close to the environmental issues that inform much of his work.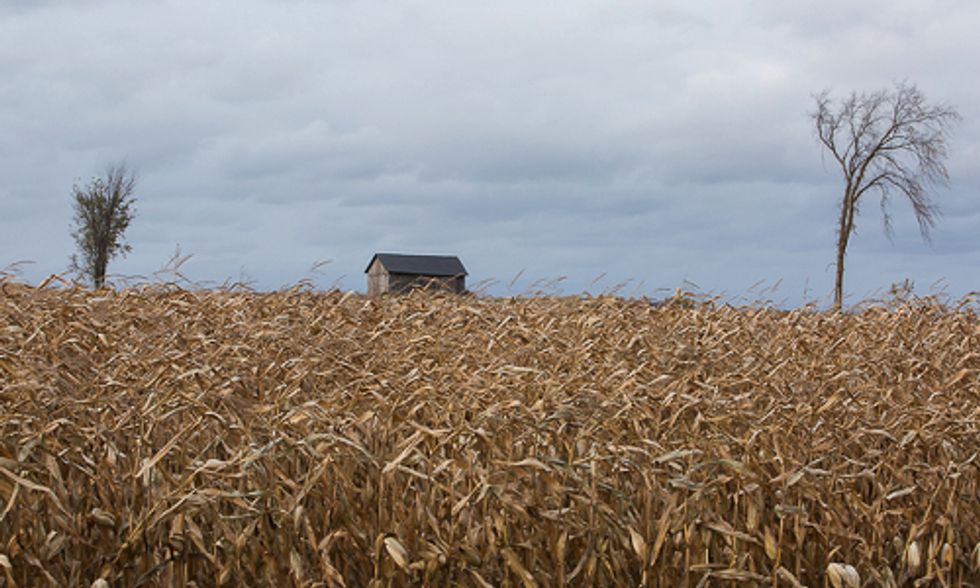 Van Waarden, who is based out of Montreal, Canada, is raising funds for "Along the Pipeline," a series of photographs documenting the route of the Energy East pipeline. If approved, the $12 billion pipeline project will pump 1.1 million barrels a day of bituminous oil from Alberta's tar sands to St. John, New Brunswick.
TransCanada, the company behind the Energy East proposal, has already grabbed plenty of headlines for its controversial Keystone XL project, which has been called "the biggest rallying point for the environmental movement in generations."
With a decision on Keystone XL expected from the Obama Administration within the next several months, Energy East is well positioned to become the next big environmental battle in North America.
Like Keystone XL, Energy East would transport highly carbon-intensive tar sands oil. The environmental costs of extracting and burning this fuel are enormous, requiring the wholesale destruction of boreal forests and the removal of four tons of earth for every barrel of oil produced. Tar sands oil also has a heavy carbon footprint, with estimates saying that the full lifecycle emissions of tar sands oil from "wells to wheels" are up to 37 percent higher than those of conventional crude.
Compared to Keystone XL, however, Energy East will be even longer (4,400 kilometers vs. Keystone's 1,897 kilometers), it will transport even more tar sands crude (1.1 million bpd vs. Keystone's 830,000 bpd), and it will require the construction of more pump stations (about 70 vs. Keystone's 41).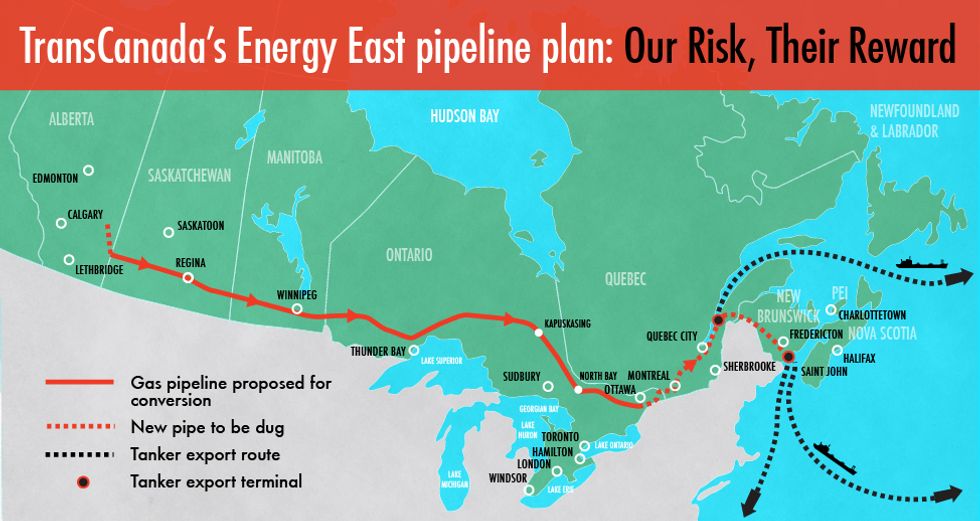 Like many in Canada, van Waarden worries that the impacts of the pipeline could be potentially ruinous. Sending vast quantities of tar sands oil through the pipeline would speed climate change while also threatening rivers and aquifers across the country. As a recent spill of diluted bitumen in Michigan shows, cleaning up a tar sands oil spill is no easy task, and cleanup efforts may even damage the environment as much as the spill itself.
Van Waarden hopes that by interviewing and photographing those who live along the proposed route, he will be able to give the proposed pipeline a human face. In an interview with TckTckTck, van Waarden said:
The main focus of [the project] will be on portraits, and the specific reason for that is because the theory of change around visual imagery, and say, climate change activism, is more about personal storytelling and is also about solutions-based imagery—images that inspire people to become part of something.
While the photographs will be the heart of the project, van Waarden admits, "from a storytelling aspect, the portraits won't be enough." He plans to also include text alongside the portraits to provide context and give more weight to the narrative he is creating.
As van Waarden envisions it, his project will add more voices into a nationwide conversation about energy policy that he sees as necessary—and even inevitable:
In one sense it's a project about the Energy East pipeline and the impacts it could have, and in the other sense it's really about who Canadians are and where we want to go when it comes to energy futures and resource development. I think Canada really needs to start to engage again in that climate change discussion. Something really has to happen; we have to determine where we're going.
There could hardly be a better time to join the conversation. Despite spending $22 million on pro-tar sands public relations and advertising in the U.S. and Europe, the Canadian government's approach to energy development is starting to raise red flags internationally. Last year, Foreign Policy labeled Canada a "rogue, reckless petrostate," and this week an opinion piece in the New York Times laid bare the shocking policies of the Harper Administration, which have rolled back 70 environmental laws, officially withdrawn Canada from the Kyoto Protocol (making it the first country to do so), and slashed funding for climate- and pollution-related science.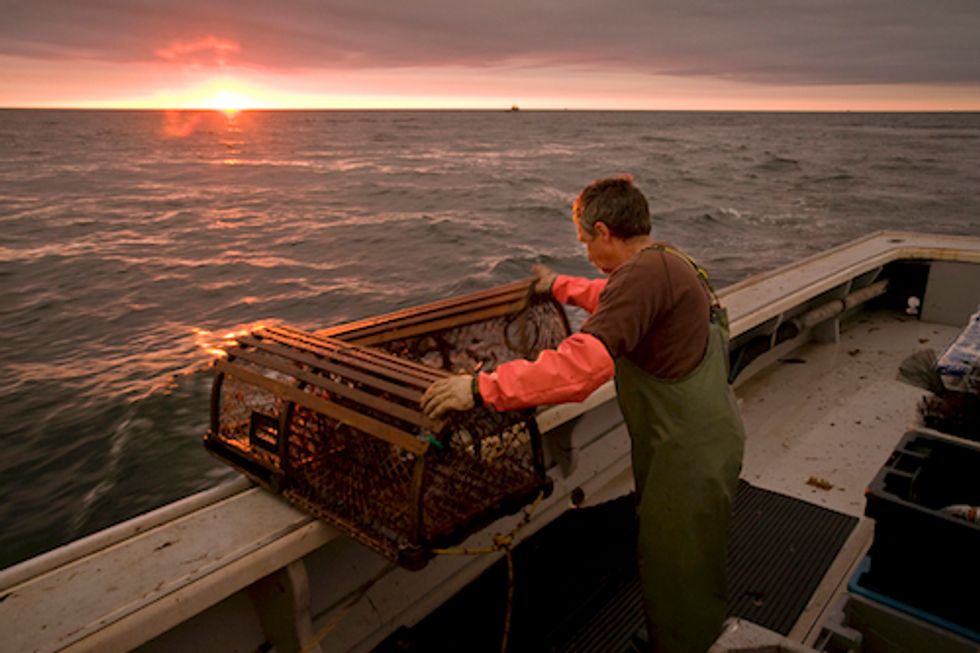 In Canada, opposition to the reckless extraction of fossil fuels is mounting. Energy East alone (just one of at least six pipeline construction plans currently underway in Canada) has generated a wave of concern and controversy. Winnipeg, Manitoba's largest city, is seeking assurances that the pipeline will not endanger its water supply. North Bay, Ontario has announced that it will file for intervenor status in the approval process, and a recent energy board hearing in Kenora, Ontario had local residents raising concerns about TransCanada's unsatisfactory engagement of native communities and the impacts of a diluted bitumen spill.
And so it goes. All across Canada, communities are coming together in the face of the Energy East proposal—something that van Waarden sees as an unexpected gift:
What I think is really exciting, when you look at all this, is that we've never had a project from the Canadian Rockies east that has brought progressives or the environmental movement of Canada together. We're seeing communities in Winnipeg and First Nations in Winnipeg that are reaching out to First Nations from Northern Gateway. And then they're talking to First Nations outside of Montreal. And we're seeing it with [other] communities as well; they're starting to share stories.
In the conversation about Canada's energy future, there is no doubt that stories matter. Soon enough, van Waarden will make his contribution; he expects to start his journey in mid-spring, with a public exhibition of his photographs—and the stories that go along with them—scheduled for late this summer.
--------
YOU MIGHT ALSO LIKE
13 Useful Tips for Climate Action From the IPCC Report
Tar Sands Emissions Linked to Serious Health Problems in Alberta
Report Confirms TransCanada's Proposed Energy East Pipeline Will Export Tar Sands Unrefined
--------
EcoWatch Daily Newsletter