Pete Seeger Warns Gov. Cuomo on Fracking
Jul. 18, 2012 06:09PM EST
Energy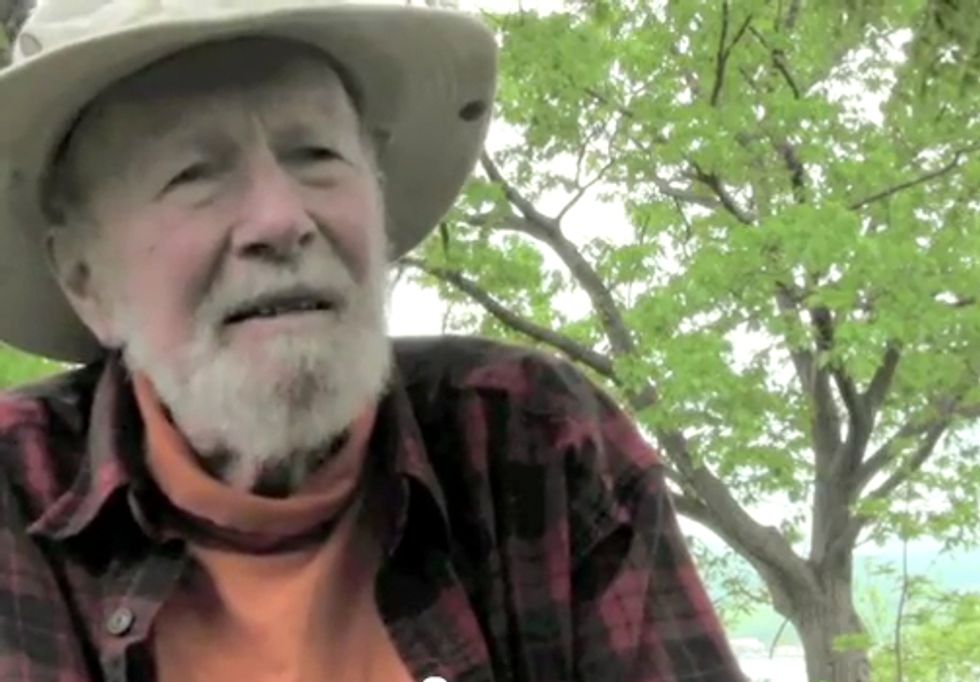 by Seth Gladstone
In the annals of American populist activism, there are few individuals who have been more engaged or been more pervasive than Pete Seeger. His vehement opposition to fracking is a logical stance from the man who has come to define the fight for responsible and responsive government in America.
Seeger, the folk singer, television host and prolific political activist, has penned and performed many of the protest songs that are synonymous with the key social movements of the 20th century. From his musical calls to action with Woody Guthrie and Peter, Paul and Mary during the Vietnam War to his politically-minded comedy routines on network television over the decades, Seeger was out front and in full voice on any number of popular (and sometimes not so popular) causes over the years.
More recently, Seeger has taken up a number of environmental causes, focusing much of his attention on clean water issues around the Hudson River Valley, where he makes his home. Seeger's commitment to water issues and the rights of communities to access natural resources for sustenance and recreation have been unparalleled in our time. So it's no surprise that he's jumping into the fight against fracking in his home state.
In this powerful statement to New York State Governor Andrew Cuomo, Seeger speaks bluntly about his admiration for Cuomo's father Mario, the former governor, and the family legacy that he believes to be in jeopardy over the fracking issue. Take a look, and do share with all of those among us who have counted on Pete Seeger to speak on our behalf for generations. Then be sure to let Gov. Cuomo know how you feel as well!
Watch Seeger's statement below:
Visit EcoWatch's FRACKING page for more related news on this topic.
EcoWatch Daily Newsletter
Related Articles from EcoWatch
Recent Stories from EcoWatch