Pesticide Corporations to Appear in Court for Human Rights Violations
Nov. 17, 2011 06:07PM EST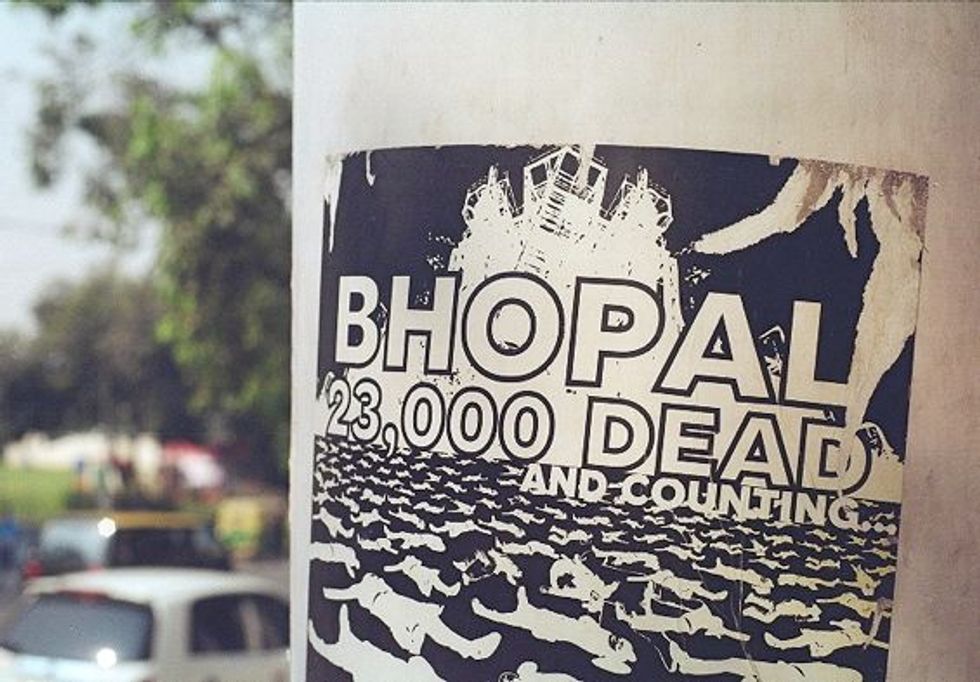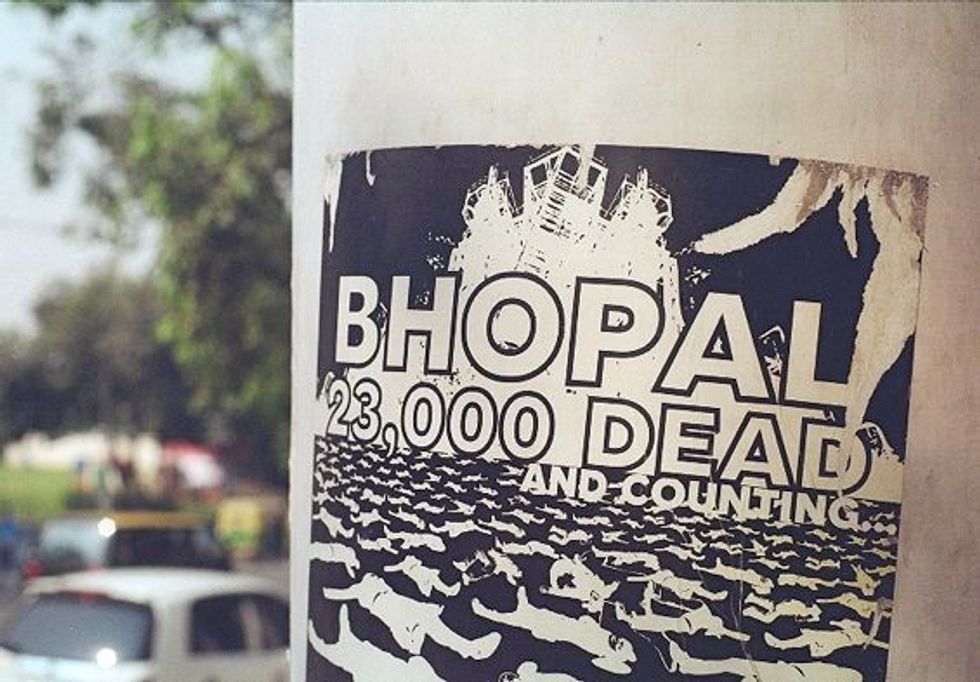 Citing widespread and egregious violations of basic human rights, a network of scientists, doctors, lawyers and human rights organizations issued a summons Nov. 17 to the world's six largest pesticide corporations to appear in court. The summons initiates a trial slated to begin in early December, on the anniversary of the Bhopal disaster.
"The pesticide industry has committed brazen violations of human rights," said Kathryn Gilje, co-director of Pesticide Action Network North America, who will be reporting from the trial. "We need a justice system that upholds the human rights to health, livelihood and life and ensures corporate accountability."
Prosecutors cite the six largest pesticide companies—Monsanto, Syngenta, Bayer, BASF, Dow and Dupont—or "Big 6", for their crimes against humanity, including basic rights to life, livelihood and health. The agrochemical industry is valued at over $42 billion and operates with impunity while more than 355,000 people die as a direct result of pesticide poisoning every year, and hundreds of thousands more are made ill. In addition, pesticide corporations have put livelihoods and jobs in jeopardy, including farmers, beekeepers and lobstermen.
"Unchecked pesticide corporations have undermined the fundamental right to health," said Pamela Miller, biologist and director of Alaska Community Action on Toxics. "The Big 6 have put mothers and their children in harm's way when they opened the Pandora's box of chemicals on global communities. Alaskan peoples' have suffered under this load of chemicals, including cancers, birth defects and miscarriages."
Attorneys, witnesses and jurors from across the globe head to Bangalore, India to begin an intensive three-day trial, starting Dec. 3. The trial commences on the anniversary of the Bhopal disaster, where more than 20,000 people have died, after an explosion at a Dow Chemical facility. The trial is hosted by the Pesticide Action Network International, a network of more than 600 participating nongovernmental organizations, institutions and individuals in more than 90 countries working to replace the use of hazardous pesticides with ecologically sound and socially just alternatives.
The Permanent People's Tribunal (PPT) officially facilitates the trial, lacking any set of binding national laws. Founded in Italy in 1979, the PPT was founded to elevate massive human rights violations in the absence of another international justice system. It draws on conventional court format, and is rooted in existing international frameworks, including the U.N. Declaration on Human Rights.
A summary of the trial, including summaries of cases against the Big 6, can be found here. Ongoing coverage, including YouTube videos with witness testimony will be provided through the Pesticide Action Network website.
For more information, click here.
EcoWatch Daily Newsletter