This website uses cookies to ensure you get the best experience while browsing it. By clicking 'Got It' you're accepting these terms.
Perdue Launches Fraudulent PR Effort
Oct. 27, 2011 04:55AM EST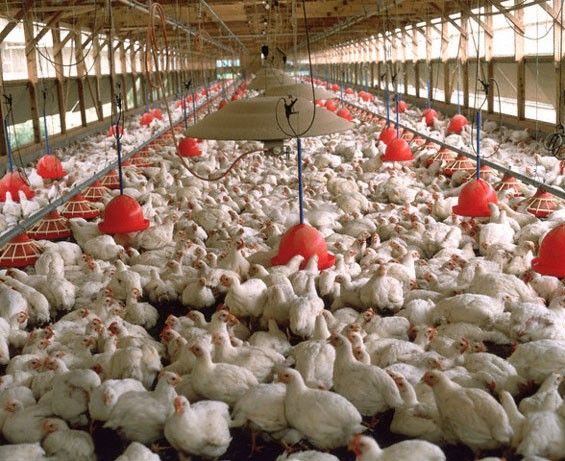 A national consumer group challenged chicken giant Perdue Oct. 25 to step forward and take responsibility for creating the SaveFarmFamilies.org website—and to correct misinformation on it regarding the lawsuit filed by Waterkeeper Alliance to address pollution run-off from the Eastern Shore farm of Alan and Kristin Hudson.
In an open letter to Perdue CEO Jim Perdue, Food & Water Watch questioned its PR strategy behind the lawsuit.
"The website portrays the Hudsons as victims of overzealous persecution by an out-of-state environmental group, with barely a mention of Perdue," wrote Food & Water Watch Executive Director Wenonah Hauter in the letter. "Given the amount of misinformation on the site, it's easy to see why Perdue might want to cover up its role."
The SaveFarmFamilies.org was registered anonymously though a web register proxy service, but the site's IP address belongs to Perdue's web server in Salisbury, Maryland, where it sits alongside Perdue's chicken recipes and homepage.
"Proxy registrations are for folks who don't want you to know who owns the site—sort of like proxy farmers are for integrators who don't want folks to know who really owns the waste," wrote Hauter.
SaveFarmFamilies.org, launched Oct. 3, 2011, was purportedly created to help Alan and Kristin Hudson pay their mounting legal bills from a lawsuit filed by the environmental nonprofit Waterkeeper Alliance. It claims to be a grassroots effort to help save the family farm by portraying the Hudsons, and farmers in general, as victims of radical environmental groups and perpetuates myths about chicken farming in Maryland and the lawsuit itself. In fact, SaveFarmFamilies.org is an astroturfing effort—an industry-generated attempt to spread misinformation while purporting to be by farmers for farmers.
In 2006, four processors—including Perdue—controlled nearly three out of five broiler operations in the U.S. These companies, known as integrators, control every step of chicken production. The Hudsons are contract growers who do not even own the birds that they raise and fatten for Perdue. But they are responsible for disposing of the waste that these birds produce.
The lawsuit is an attempt to get Perdue to take responsibility for the waste produced by their chickens, which growers simply raise under unfair contracts, and to stop polluting the waterways surrounding these contract farms.
"If you really want to help local farmers and communities surrounding the bay, then you should stop forcing your growers to sign unfair contracts that shift the cost and risk of doing business from the integrator to the grower. It is time to stop the baseless propaganda, stop hiding behind your struggling contract growers, and take responsibility for your production wastes," concluded Hauter in the letter.
For more information, click here.
—————
Read Food & Water Watch's open letter to Perdue here.
Read Six Myths and Facts About Perdue's Savefarmfamilies.org here.
Food & Water Watch works to ensure the food, water and fish we consume is safe, accessible and sustainable. So we can all enjoy and trust in what we eat and drink, we help people take charge of where their food comes from, keep clean, affordable, public tap water flowing freely to our homes, protect the environmental quality of oceans, force government to do its job protecting citizens, and educate about the importance of keeping shared resources under public control.
EcoWatch Daily Newsletter
Tuna auctions are a tourist spectacle in Tokyo. Outside the city's most famous fish market, long queues of visitors hoping for a glimpse of the action begin to form at 5 a.m. The attraction is so popular that last October the Tsukiji fish market, in operation since 1935, moved out from the city center to the district of Toyosu to cope with the crowds.

gmnicholas / E+ / Getty Images
Kristan Porter grew up in a fishing family in the fishing community of Cutler, Maine, where he says all roads lead to one career path: fishing. (Porter's father was the family's lone exception. He suffered from terrible seasickness, and so became a carpenter.) The 49-year-old, who has been working on boats since he was a kid and fishing on his own since 1991, says that the recent warming of Maine's cool coastal waters has yielded unprecedented lobster landings.
Aerial view of lava flows from the eruption of volcano Kilauea on Hawaii, May 2018. Frizi / iStock / Getty Images
Hawaii's Kilauea volcano could be gearing up for an eruption after a pond of water was discovered inside its summit crater for the first time in recorded history, according to the AP.
The Eqip Sermia Glacier is seen behind a moraine left exposed by the glacier's retreat during unseasonably warm weather on Aug. 1 at Eqip Sermia, Greenland. Sean Gallup / Getty Images
hadynyah / E+ / Getty Images
By Johnny Wood
The Ganges is a lifeline for the people of India, spiritually and economically. On its journey from the Himalayas to the Bay of Bengal, it supports fishermen, farmers and an abundance of wildlife.
The river and its tributaries touch the lives of roughly 500 million people. But having flowed for millennia, today it is reaching its capacity for human and industrial waste, while simultaneously being drained for agriculture and municipal use.
Here are some of the challenges the river faces.
By Jake Johnson
As a growing number of states move to pass laws that would criminalize pipeline protests and hit demonstrators with years in prison, an audio recording obtained by The Intercept showed a representative of a powerful oil and gas lobbying group bragging about the industry's success in crafting anti-protest legislation behind closed doors.
Reposted with permission from our media associate Common Dreams.

DESIREE MARTIN / AFP / Getty Images
Wildfires raging on Gran Canaria, the second most populous of Spain's Canary Islands, have forced around 9,000 people to evacuate.