This website uses cookies to ensure you get the best experience while browsing it. By clicking 'Got It' you're accepting these terms.
People Voice Overwhelming Opposition for Water Project
Nov. 29, 2011 04:35PM EST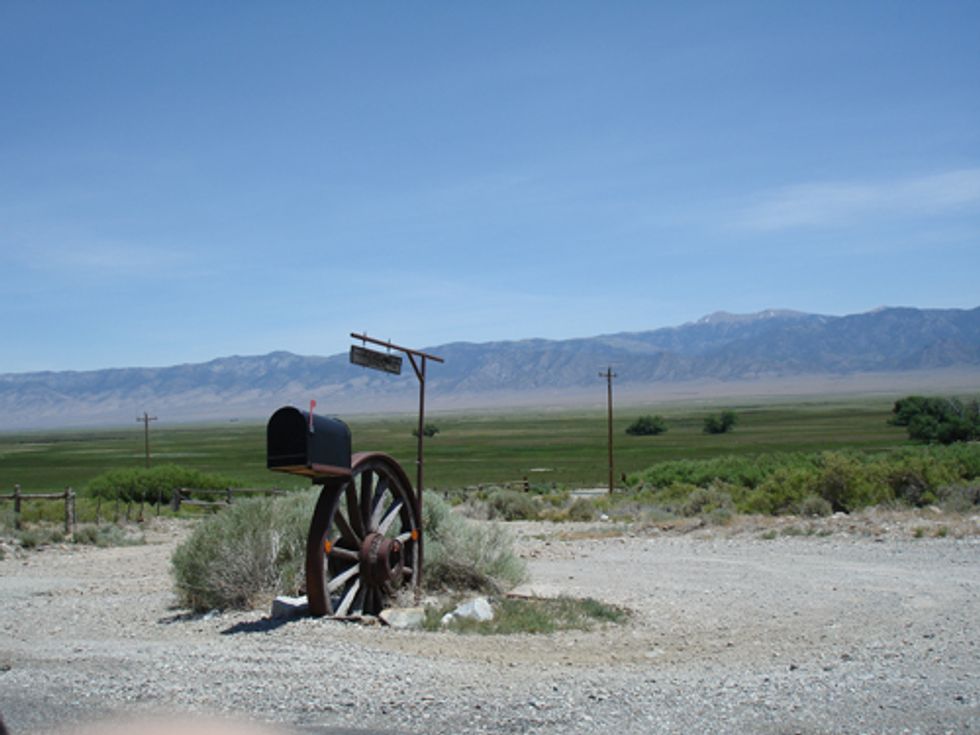 The Center for Biological Diversity (CBD) submitted more than 21,200 comments from the public Nov. 29 to the Nevada state engineer opposing granting of water rights to the Southern Nevada Water Authority for its massive groundwater pipeline project. If approved, the project would siphon 57 million gallons of water a year away from rural Nevada and Utah to fuel unsustainable urban growth in southern Nevada, unleashing vast environmental, economic and social harm.
The CBD will also submit the comments to the Southern Nevada Water Authority's board of directors Nov. 30, at their meeting.
"Aside from being a financial boondoggle, the Water Authority's proposed pipeline would destroy Nevada's priceless natural heritage and huge swaths of rural communities," said Rob Mrowka, a Nevada-based ecologist with the CBD. "There are other, better options for addressing southern Nevada's long-term water needs."
A fiscal analysis produced by Las Vegas-based Hobbs, Ong & Associates conservatively pegged the cost of the water project at nearly $15.5 billion—which would saddle millions of ratepayers in Clark County with huge costs for water services for generations. The Water Authority has said publicly that the cost for the project, which would initially include more than 300 miles of pipelines and dozens of well sites in rural east-central Nevada, is $2 billion to $3.6 billion. Under the $15.5 billion estimate, average monthly water bills for residents would increase from $36 to more than $90.
A draft environmental impact statement prepared by the U.S. Bureau of Land Management for the pipeline project disclosed that major vegetation and ecosystem changes would occur on more than 200,000 acres, including wetlands that will dry up and wildlife shrubland habitat converted to dryland grasses and noxious weeds. More than 300 springs would also be damaged, along with more than 120 miles of streams. Species such as the Bonneville cutthroat trout, sage grouse, mule deer and elk would suffer major declines as their habitats disappear.
"It doesn't make sense to rob Nevada's wildlife and these rural areas of the water they need just to quench the thirst of unsustainable growth, whether it's Las Vegas or Coyote Springs," said Mrowka. "It's time for our county and municipal leaders to start talking about creating sustainable communities in the face of dwindling water supplies and a hotter, drier climate. Clearly the old paradigm of a growth-driven economy has failed and will not lead to a promising future."
Among the options not seriously studied by the Water Authority are aggressive conservation; investment in modern and efficient indoor and outdoor water appliances and devices; expanded development of ocean desalinization; reworking the sorely outdated laws governing the Colorado River's water; and the Authority's own general manager's suggestion of diversion of the flood waters of the Mississippi. The Water Authority has never produced an analysis comparing the costs, benefits and risks of the various alternatives, but instead has single-mindedly pursued the groundwater-mining solution.
For more information, click here.
—————
The Center for Biological Diversity is a national, nonprofit conservation organization with more than 320,000 members and online activists dedicated to the protection of endangered species and wild places.
EcoWatch Daily Newsletter
U.S. President Donald Trump listens as Anthony Fauci, Director of the National Institute of Allergy and Infectious Diseases speaks in the Rose Garden for the daily coronavirus briefing at the White House on March 29 in Washington, DC. Tasos Katopodis / Getty Images
By Jake Johnson
Just over a month after proclaiming that the number of coronavirus cases in the U.S. would soon "be down to close to zero," President Donald Trump said during a press briefing on the White House lawn Sunday that limiting U.S. deaths from the pandemic to between 100,000 and 200,000 people would mean his administration and the country as a whole did "a very good job."
Dicamba is having a devastating impact in Arkansas and neighboring states. A farmer in Mississippi County, Arkansas looks at rows of soybean plants affected by dicamba. The Washington Post / Getty Images
Documents unearthed in a lawsuit brought by a Missouri farmer who claimed that Monsanto and German chemical maker BASF's dicamba herbicide ruined his peach orchard revealed that the two companies knew their new agricultural seed and chemical system would likely damage many U.S. farms, according to documents seen by The Guardian.
Washington State Governor Jay Inslee and other leaders speak to the press on March 28, 2020 in Seattle. Karen Ducey / Getty Images
A bushfire burns outside the Perth Cricket Stadium in Perth, Australia on Dec. 13, 2019. PETER PARKS / AFP via Getty Images

By Albert Van Dijk, Luigi Renzullo, Marta Yebra and Shoshana Rapley
2019 was the year Australians confronted the fact that a healthy environment is more than just a pretty waterfall in a national park; a nice extra we can do without. We do not survive without air to breathe, water to drink, soil to grow food and weather we can cope with.
By Fino Menezes
Everyone adores dolphins. Intelligent, inquisitive and playful, these special creatures have captivated humans since the dawn of time. But dolphins didn't get to where they are by accident — they needed to develop some pretty amazing superpowers to cope with their environment.