This website uses cookies to ensure you get the best experience while browsing it. By clicking 'Got It' you're accepting these terms.
Peabody's Bankruptcy: A Giant Falls, But Its Obligations Remain
Apr. 13, 2016 10:32AM EST
Energy
This week, a giant that had been teetering for many months finally fell, as Peabody Coal officially declared bankruptcy. For market watchers around the globe, this was a decisive movement in the long decline of an industry that once seemed invincible—the New York Times called it "Wall Street's retreat from King Coal." For those of us who live and work in Appalachia, this is the IMAX version of a movie we've seen many times before, one where coal company executives take the money and run, attempting to leave communities and taxpayers holding the bag for ruined communities, workers, mountains and rivers.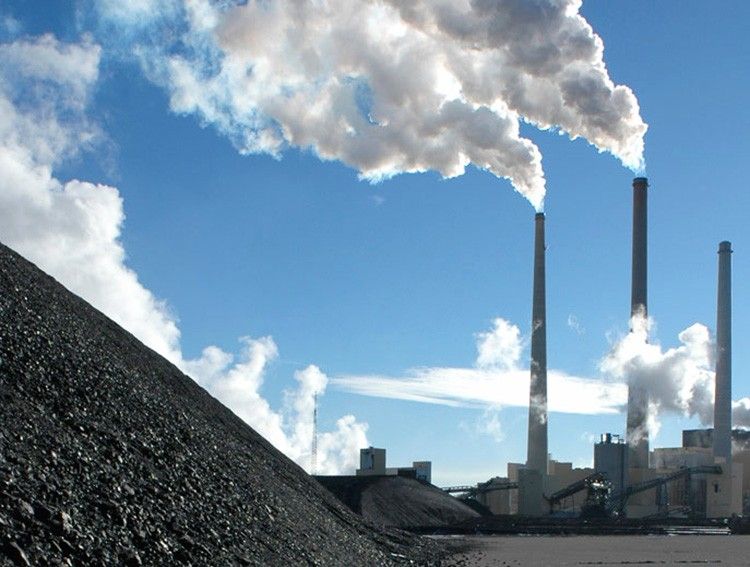 This time, we can't let them get away with it. There's way too much at stake.
The transition away from polluting coal to clean energy is essential to protecting the health of our communities and our climate and the Peabody bankruptcy is one of the clearest signs that there's no reversing that trend. Thanks to to the grassroots leaders who stopped the construction of 184 coal plants, secured the retirement of one-third of U.S. coal plants (232 and counting) and secured enough clean, renewable energy to replace that coal, the U.S. energy landscape has changed in a profound, irreversible way. Coal was providing half of U.S. electricity just five years ago and in 2015 that dropped to a historic low of 34 percent.
Let's be clear—with 300 U.S. coal plants still chugging along, thousands of Americans still suffering health problems from coal pollution and a climate on the brink of collapse, this transition is far from over. But it is underway, with a lot more work ahead of us. And as we make this shift, we can't leave behind the communities and families that have long relied on the coal industry.
That's why the Beyond Coal Campaign has always pushed for policies that will help transition coal communities to new economic opportunities and pressed lawmakers to fully fund initiatives that shore up coal workers' livelihoods as they move to new jobs. These initiatives also include guaranteeing that coal workers receive the healthcare and pension benefits they've earned.
So when the news hit this week that Peabody Energy declared bankruptcy, we joined a chorus of groups calling for the company to not do as so many others have—use the bankruptcy to shed their responsibilities to their workers, retirees and the lands near their old mines.
Peabody, once regarded as a titan in the American energy industry, is just the latest in a string of at least 50 coal industry bankruptcies since 2012. Just two months ago Arch Coal, the nation's second largest coal producer, filed for Chapter 11 protection; and Alpha Natural Resources, the fourth largest coal producer in the U.S., declared itself insolvent last August.
Peabody has more than $2 billion in mine cleanup liabilities, nearly $1.5 billion of which are unfunded, including nearly $900 million in Wyoming alone. This puts the company in a difficult financial situation, which understandably makes us nervous that it will bail on coal communities to satisfy its executives and creditors. It doesn't help that Peabody has a history of spinning off its responsibilities into smaller companies that seem like they are built to fail; leaving taxpayers holding the bag. Exhibit A is Patriot Coal, a subsidiary company that Peabody spun off to dump many of its Appalachian commitments—including mountaintop removal sites and worker pensions. When Patriot predictably failed, Peabody was nowhere to be found.
We can't let this happen again. Peabody needs to step up and take care of the communities responsible for its past success by guaranteeing that it will fulfill its obligations while sorts through its bankruptcy. Peabody isn't the only institution that needs to do the right thing, however. Coal communities across the country need Congress to step up as well.
The federal representatives of coal communities need to push Congress to invest in economic redevelopment and diversification, help shore up health care and pension plans for coal workers and their families, and ensure toxic mining sites are cleaned up and reclaimed. Fortunately, there are strong plans on the table—specifically the Obama Administration's Power+ Plan, which aims to provide billions of dollars to revitalize coal communities and Congress Hal Rogers' bipartisan RECLAIM Act, which will put $200 million a year for five years into land reclamation and economic redevelopment in areas struggling due to coal's decline.
Though these policies are a good start, nothing near the scale of what is needed has been enacted yet. We must push forward with more effort and more funding to guarantee that these communities aren't left behind in our growing clean energy economy. Peabody's bankruptcy underscores the urgency of making these plans a reality. It's time to stand and fight for a thriving, sustainable, prosperous future—together. Join us.
YOU MIGHT ALSO LIKE
Peabody Energy Should Be in Criminal Court, Not Bankruptcy
World's Largest Coal Company Files for Bankruptcy
400 Arrested on Capitol Steps Protesting Big Money in Politics
Is the World Bank Snatching Climate Defeat From the Jaws of Victory?
EcoWatch Daily Newsletter
A vegan diet can improve your health, but experts say it's important to keep track of nutrients and protein. Getty Images
By Dan Gray
Research shows that 16 weeks of a vegan diet can boost the gut microbiome, helping with weight loss and overall health.
A healthy microbiome is a diverse microbiome. A plant-based diet is the best way to achieve this.
It isn't necessary to opt for a strictly vegan diet, but it's beneficial to limit meat intake.
New research shows that following a vegan diet for about 4 months can boost your gut microbiome. In turn, that can lead to improvements in body weight and blood sugar management.
Students gathered at the National Mall in Washington DC, Sept. 20. NRDC
By Jeff Turrentine
Nearly 20 years have passed since the journalist Malcolm Gladwell popularized the term tipping point, in his best-selling book of the same name. The phrase denotes the moment that a certain idea, behavior, or practice catches on exponentially and gains widespread currency throughout a culture. Having transcended its roots in sociological theory, the tipping point is now part of our everyday vernacular. We use it in scientific contexts to describe, for instance, the climatological point of no return that we'll hit if we allow average global temperatures to rise more than 2 degrees Celsius above preindustrial levels. But we also use it to describe everything from resistance movements to the disenchantment of hockey fans when their team is on a losing streak.
samael334 / iStock / Getty Images
Berries are small, soft, round fruit of various colors — mainly blue, red, or purple.
A glacier is seen in the Kenai Mountains on Sept. 6, near Primrose, Alaska. Scientists from the U.S. Geological Survey have been studying the glaciers in the area since 1966 and their studies show that the warming climate has resulted in sustained glacial mass loss as melting outpaced the accumulation of new snow and ice. Joe Raedle / Getty Images
By Mark Mancini
On Aug. 18, Iceland held a funeral for the first glacier lost to climate change. The deceased party was Okjökull, a historic body of ice that covered 14.6 square miles (38 square kilometers) in the Icelandic Highlands at the turn of the 20th century. But its glory days are long gone. In 2014, having dwindled to less than 1/15 its former size, Okjökull lost its status as an official glacier.
Members of Chicago Democratic Socialists of America table at the Logan Square Farmers Market on Aug. 18. Alex Schwartz
By Alex Schwartz
Among the many vendors at the Logan Square Farmers Market on Aug. 18 sat three young people peddling neither organic vegetables, gourmet cheese nor handmade crafts. Instead, they offered liberation from capitalism.
Hackney primary school students went to the Town Hall on May 24 in London after school to protest about the climate emergency. Jenny Matthews / In Pictures / Getty Images
Bird watching in the U.S. may be a lot harder than it once was, since bird populations are dropping off in droves, according to a new study.