Peabody Defies Mine Appeal Process in Rocky Branch Controversy
Aug. 26, 2014 11:05AM EST
Energy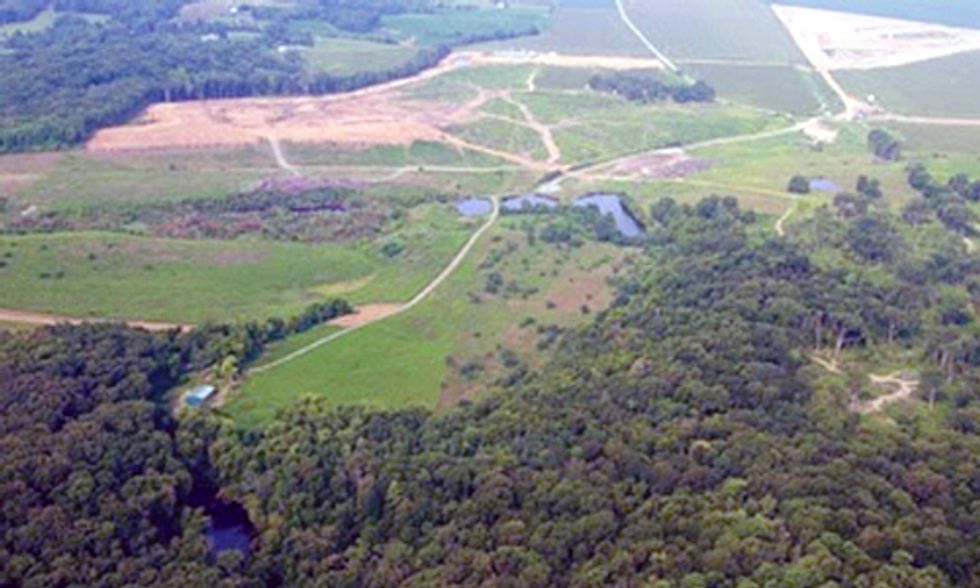 Update: Rocky Branch residents are reporting that decorated Vietnam War-veteran Glen Kellen, a Rocky Branch resident, has been arrested this morning, as he attempted to move his cross and protest sign closer to the public road.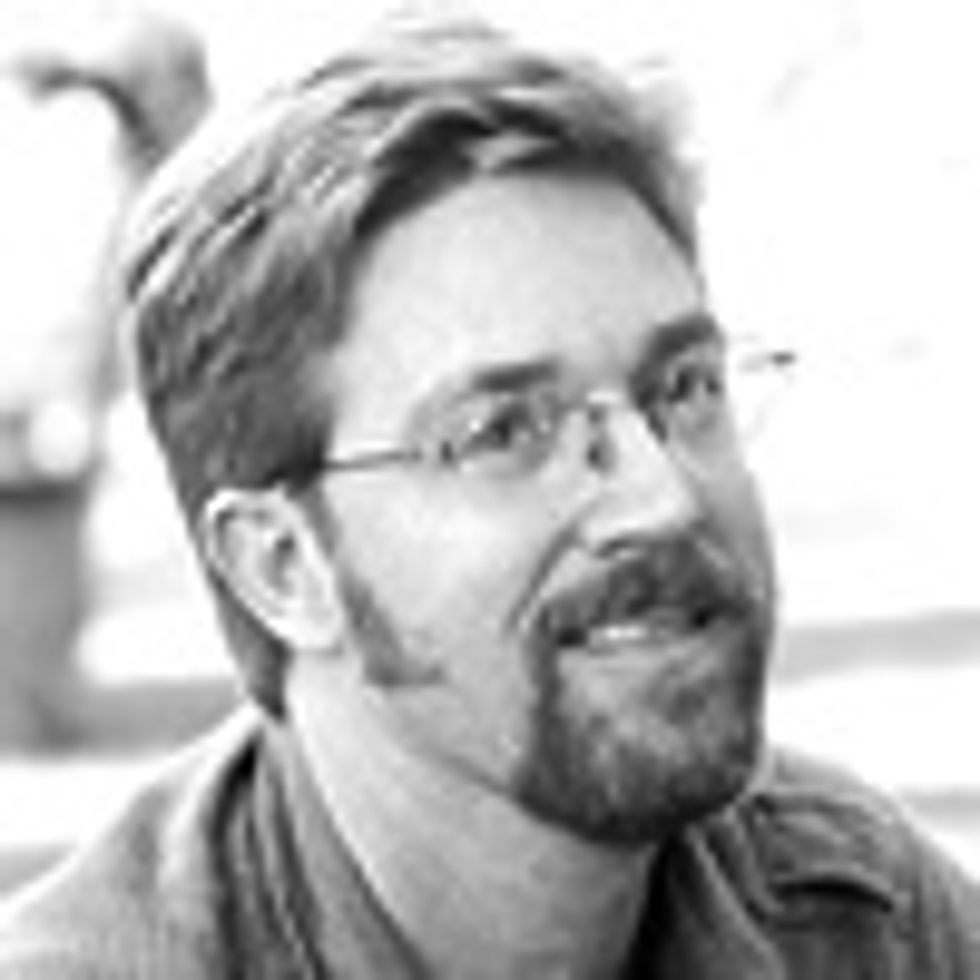 Despite an appeal over the controversial Rocky Branch strip mine permit still pending with an Illinois Department of Natural Resources administrative judge, Peabody Energy defiantly closed down public roads and moved massive mining equipment in Saline County yesterday, in preparation to carry out its already violation-ridden and state-subsidized mine operation.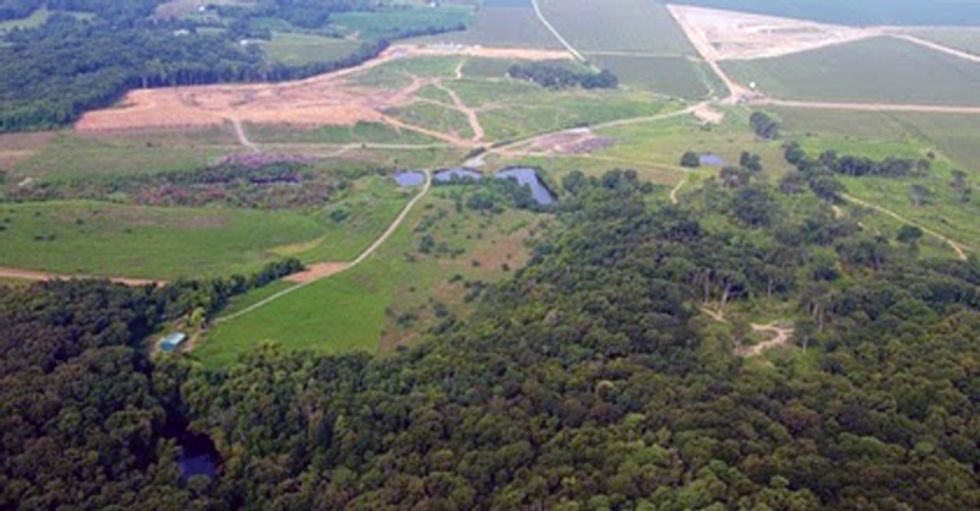 Rocky Branch, Illinois. Photo credit: Jeff Lucas / Gutting the Heartland
Calling out clear violations of the state's mine permitting process, civil rights and environmental justice policies, besieged farm residents facing toxic mine blasting and water contamination within yards of their homes and wells have appealed to Gov. Pat Quinn and Attorney General Lisa Madigan to halt the state's flawed mine permit process.
"I feel the Attorney General has abandoned us by dragging her feet and letting Peabody destroy a community," Rocky Branch resident Jennifer Dumbris said. "She has the power to stop what is going on until investigations are through but seems to rather look the other way, while Peabody is conducting business as usual."
Last spring, thousands of Illinois residents appealed to Madigan to investigate the numerous inconsistencies and permit violations in the Rocky Branch mine process. Where does the AG stand now?
On behalf of civil rights and environmental justice in Rocky Branch?
Or with Peabody Energy CEO Greg Boyce, who declared in Australia last week that "coal always wins."
In truth, Peabody was named as a party subject to discovery in a recent law suit over the Prairie State coal-fired plant, "a scheme by Peabody," according to Illinois state residents, "to create a market for its high-sulfur, high-ash coal reserves in Southern Illinois." A UK judge also ruled this week that Peabody's "clean coal" ad campaign is misleading.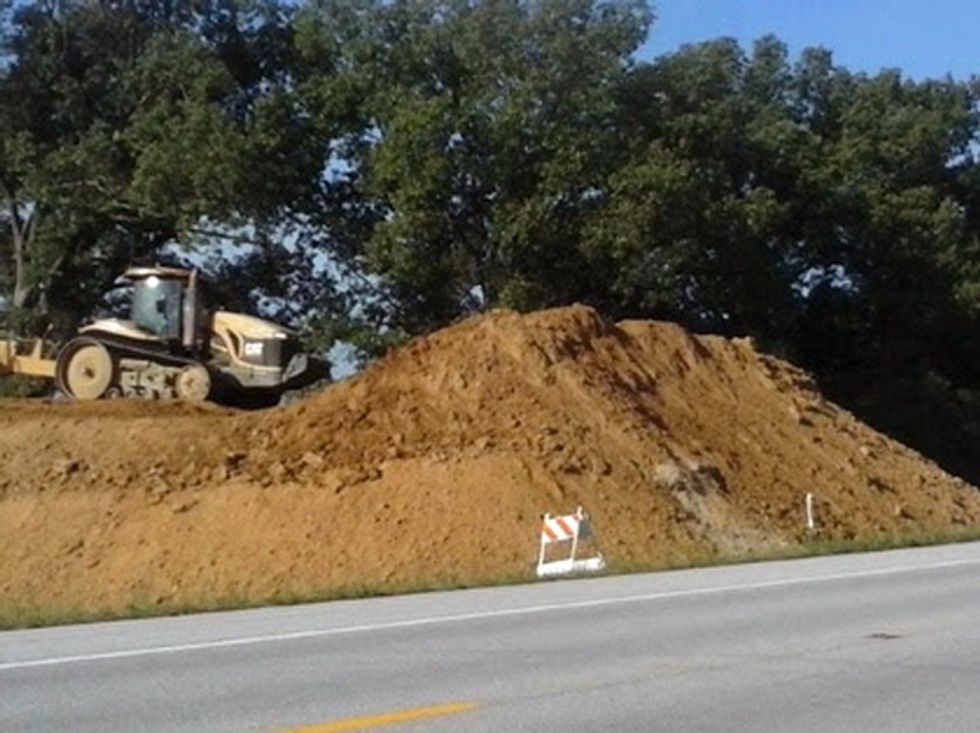 Photo credit: Shawnee Hills and Hollers
If Gov. Quinn and Attorney General Madigan can step in and halt the proposed Banner strip mine, why can't they step in and halt the violation-ridden permits of the proposed Rocky Branch strip mine?
If Gov. Quinn and Attorney General Madigan can step in and halt petcoke coal dust, a "serious public health threat facing the residents," why can't they step in and halt the admitted unprotected health threat of toxic coal dust in Rocky Branch?
According to the IDNR permit for Rocky Branch, released earlier this spring, toxic coal dust from blasting, which will occur only a few hundred feet from resident homes, farms and wells, is not even considered:

If Quinn and Madigan can campaign to reduce carbon emissions from coal-fired plants, why can't they stop the unnecessary and CO2-exploding Peabody mine in Saline County from being loaded onto barges and shipped for dirty coal-fired plants overseas?
"Why is it that electric cigarettes are more important to make a decision on than the health and well being of a community of 70 and 80-year-olds that are law-abiding, tax-paying citizens," Dumbris added. "It is nothing but profit over people."
Yesterday, as equipment trundled across the state highway and down public roads in Saline County, Rocky Branch residents protested and held signs, "God Save Rocky Branch."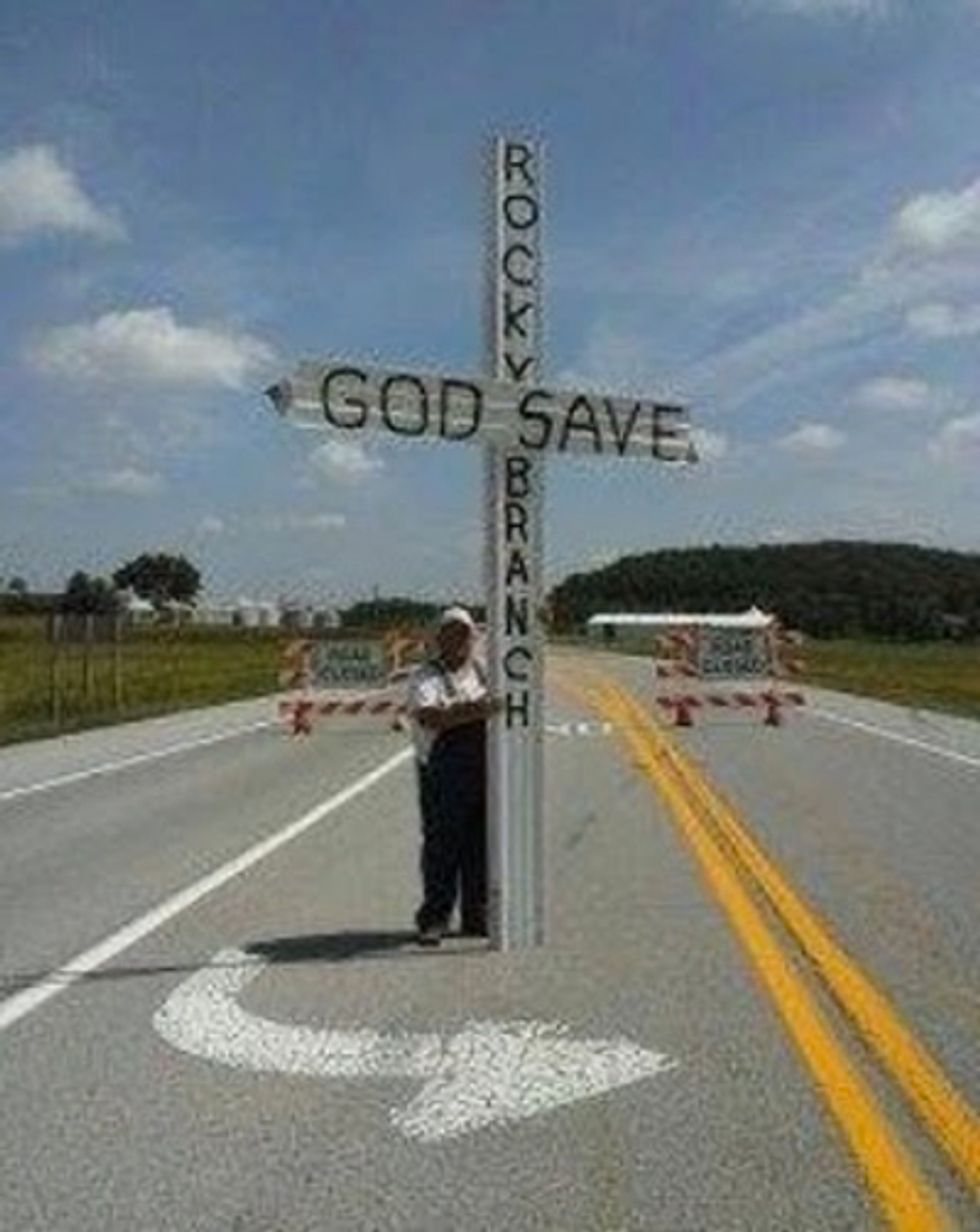 That it—until Gov. Quinn, Attorney General Madigan and the courts uphold regulatory laws and fair mining practices, as well as civil rights and environmental justice.
You Might Also Like
7 Washington University Students Arrested Protesting Peabody Coal
Wash U Sit-In Enters Historic 3rd Week: Peabody Moment of Truth Arrives
Washington University Sit-In: Students Against Peabody Coal Ask Which Side Are You On?
EcoWatch Daily Newsletter
Related Articles from EcoWatch
Recent Stories from EcoWatch