This website uses cookies to ensure you get the best experience while browsing it. By clicking 'Got It' you're accepting these terms.
Pay Your Taxes—So the Oil and Gas Industry Doesn't Have To
Apr. 17, 2012 09:50AM EST
Energy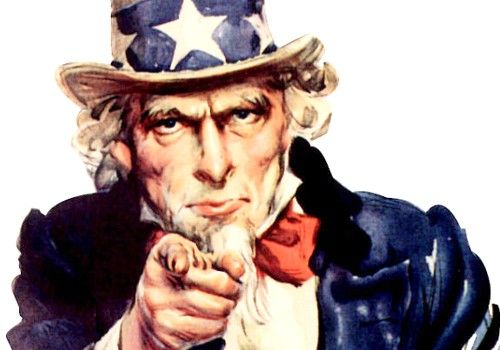 By Hugh MacMillan
If you won't be getting a refund this year, like I won't, you've probably just finalized your tax return and signed a sizable check. I don't necessarily agree with many of the things that U.S. taxpayer funds support, but that's democracy, and the benefits of our democracy are manifold.
But it is especially hard for me to stomach the enormous U.S. tax expenditures that pad the record-setting profits of the oil and gas industry. The tax breaks enjoyed by the industry do nothing to lower the price of gas, but we taxpayers are left to fill the gaping hole these tax breaks create in federal revenues.
The tax breaks are many. Here are a couple that make it cheaper for the oil and gas industry to frack:
Expensing of intangible drilling costs: The oil and gas industry can deduct up to 100 percent of what they spend to make and haul fracking fluids, and can do so in the year they use the fluid (in other words, they don't have to spread the deduction over the life of a new well.) By giving the oil and gas industry this deduction up front in the first year, and not making them spread it out over several years like all other businesses have to do, we taxpayers are essentially giving the industry an interest free loan to frack.
Percentage depletion allowance: Alternatively, many oil and gas companies are allowed to recover the total cost of drilling and fracking a new well based on their revenues, not based on what they actually spent to prepare the well for production. This is called percentage depletion (as opposed to cost depletion), and it means that a company that drills and fracks a well that gushes with oil and/or gas could recover, as a percentage of revenues from the well, more than it actually cost to drill and frack the well.
These and other taxpayer giveaways to the oil and gas industry will likely add up to an estimated $11 billion in Fiscal Year 2013. Of course, this is in addition to the costs that drilling and fracking pose to public health and the environment.
For more information, click here.
EcoWatch Daily Newsletter
People carry children on a flooded street in Almoradi, Spain on Sept. 13. JOSE JORDAN / AFP / Getty Images
Large food companies are following in the footsteps of fast-food restaurants such as Burger King and KFC by offering meat alternatives. Getty Images
By Elizabeth Pratt
Hormel, Kellogg's, and Kroger are among the large companies now planning to offer "fake meat" products at grocery stores.
Experts say the trend toward plant-based meats coincides with consumers' desires to eat less meat.
However, experts urge consumers to closely check package labels as a product isn't necessarily healthy just because it's described as plant-based.
In grocery stores and fast-food outlets around the U.S., a revolution is taking place.
Colombia rainforest. Marcel Oosterwijk / CC BY-SA 2.0
Many of us think of the Amazon as an untouched wilderness, but people have been thriving in these diverse environments for millennia. Due to this long history, the knowledge that Indigenous and forest communities pass between generations about plants, animals and forest ecology is incredibly rich and detailed and easily dwarfs that of any expert.
picture-alliance / Newscom / R. Ben Ari
By Wesley Rahn
Plastic byproducts were found in 97 percent of blood and urine samples from 2,500 children tested between 2014 and 2017, according to a study by the German Environment Ministry and the Robert Koch Institute.

Pexels
Medically reviewed by Daniel Bubnis, MS, NASM-CPT, NASE Level II-CSS
Hot yoga has become a popular exercise in recent years. It offers many of the same benefits as traditional yoga, such as stress reduction, improved strength, and flexibility.
Lara Hata / iStock / Getty Images
By SaVanna Shoemaker, MS, RDN, LD
Rice is a staple in many people's diets. It's filling, inexpensive, and a great mild-tasting addition to flavorful dishes.
An image of the trans-alaskan oil pipeline that carries oil from the northern part of Alaska all the way to valdez. This shot is right near the arctic national wildlife refuge. kyletperry / iStock / Getty Images Plus
The Trump administration has initialized the final steps to open up nearly 1.6 million acres of the protected Alaskan National Wildlife Refuge to allow oil and gas drilling.