Patagonia Founder Yvon Chouinard Selected to Receive 2013 Inamori Ethics Prize
Apr. 03, 2013 04:05PM EST
Business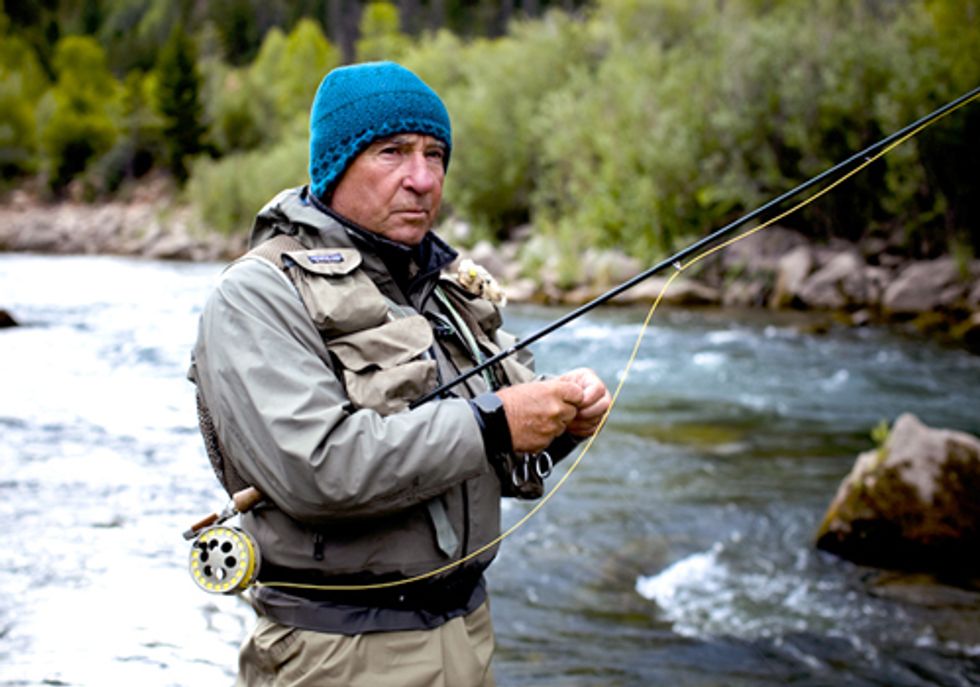 Case Western Reserve University will award the Inamori Ethics Prize to the founder of the premier outdoor gear and clothing company, Patagonia Inc., Yvon Chouinard. Chouinard is a global leader in corporate social responsibility with a keen focus on protecting the planet. A legendary rock climber and avid outdoorsman, he has channeled his personal passion for the natural world into a successful enterprise that sets high standards for ethical practices to "create the best quality with the least impact."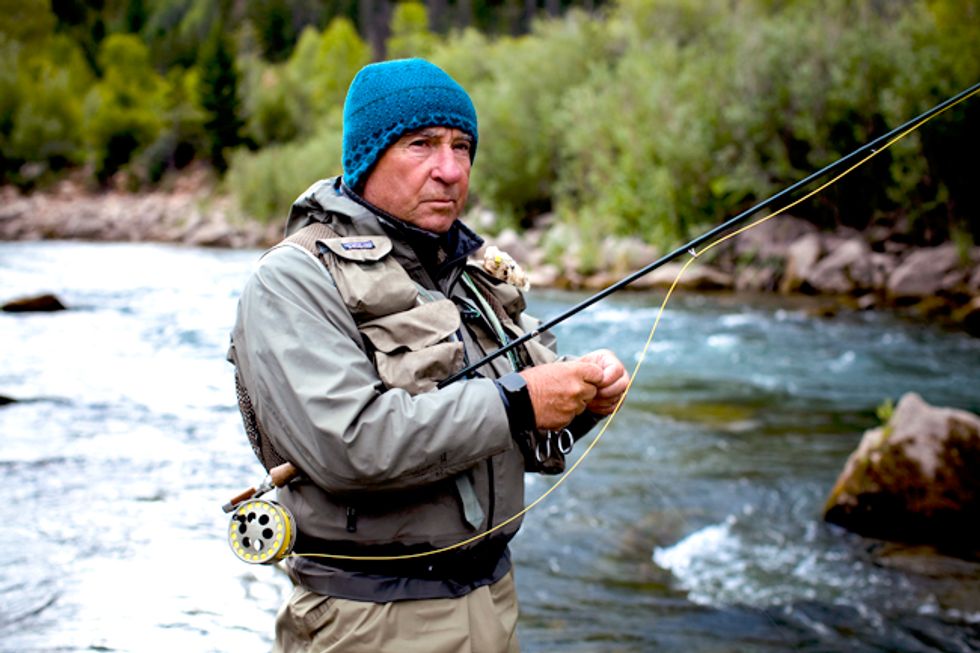 Chouinard's integrity as a business leader and lifetime commitment to corporate social responsibility has earned him the 2013 Inamori Ethics Prize from the Inamori International Center for Ethics and Excellence at Case Western Reserve University. He will receive the award at 6 p.m. on Thursday, Sept. 12, at Severance Hall in Cleveland, Ohio.   
"Yvon Chouinard's leadership of Patagonia defines corporate social responsibility," said Shannon French, director of the Inamori Center and the Inamori Professor in Ethics at Case Western Reserve. "He has proven that if you prioritize people and the planet, you can still make a profit. In that respect, his business philosophy reflects similar values to those of the Inamori Ethics Prize's namesake, Dr. Kazuo Inamori."
"The reason I am in business is I want to protect what I love," Chouinard said in 2009 interview. "I used to spend 250 days a year sleeping on the ground. I've climbed every continent. I'm old enough to see the [environmental] destruction."
Born in 1938, Chouinard is the son of a French-Canadian handyman, mechanic and plumber. The family lived in Maine before moving to Southern California. 
Joining the Southern California Falconry Club at age 14, Chouinard's investigation of falcon aeries led to an interest in rock climbing. To make adaptations to reflect new climbing methods, he launched his first entrepreneurial venture in 1957. That grew into Chouinard Equipment, one of the sport's largest suppliers. In 1972, he realized that climbing products were damaging the rocks, so through his innovation and engineering, he introduced and patented new aluminum chocks that eliminated that harm. It was the first major business decision he made on behalf of the environment. That revolutionized climbing and led to further success for the company.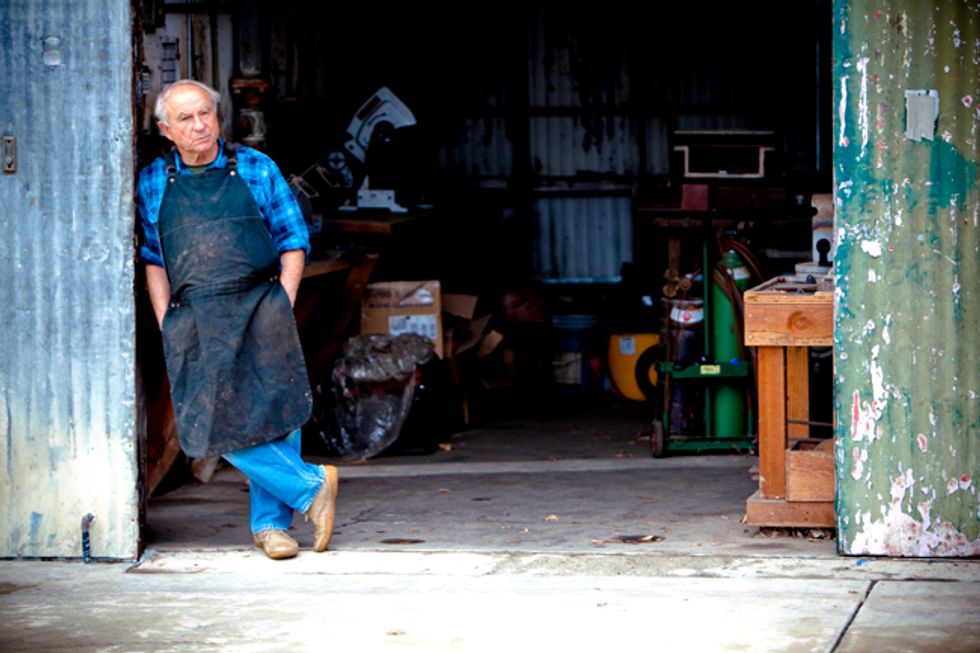 In the 1974 essay, The Word, Chouinard and his business partner, Tom Frost, described what has become the philosophy behind modern rock climbing, which encourages climbers to consider their intent and environmental impact while ascending heights.
Chouinard later infused the same ethical principles into Patagonia's clothing and gear lines, using recyclable and organic materials for warm and sturdy, yet fashionable, products. Rather than turning a blind eye to environmentally harmful standard cotton practices, he chose to use exclusively pesticide-free organic cotton—launching an organic cotton industry in California in ­the process.
The honoree's ethical leadership extends beyond his commitment to producing Earth-friendly products, French said. "He has worked hard to persuade other companies like Gap, Nike, Wal-Mart, Levi Strauss and Adidas to create the Sustainable Apparel Coalition and join Patagonia in meaningful sustainability efforts. He also has created a model for superior employee wellness practices that he encourages other organizations to emulate."
Chouinard's book, Let My People Go Surfing, describes Patagonia's unique work environment that fosters employee wellness, with flexible hours and daycare that allows people to reach both company and personal goals. A company power plant of solar panels provides 10 percent of the energy used at the firm's Ventura, Calif., headquarters. And his campaign, About Our Common Water, reduces Patagonia's water footprint. Patagonia is working with bluesign® technologies to audit energy and water quality in producing textiles.
Redirecting a percentage of Patagonia's profits through the company's Earth Tax Fund sustains and supports grassroots environmental organizations and employee environmental work. He also co-founded The Conservation Alliance to encourage other companies to take similar steps.
Chouinard's numerous honors include the prestigious David R. Brower Conservation Award in 2007 from The Glen Canyon Institute for his lifetime conservation efforts, a cover story in Fortune magazine and a ranking by U.S. News and World Report that placed him among American's Best Leaders in 2009.
Visit EcoWatch's BIODIVERSITY page for more related news on this topic.
EcoWatch Daily Newsletter