This website uses cookies to ensure you get the best experience while browsing it. By clicking 'Got It' you're accepting these terms.
Passage of the Chemical Safety Bill Is a Murky Milestone for Children's Health
Jun. 24, 2016 08:35AM EST
Health + Wellness
By Ansje Miller, Center for Environmental Health
Following the recent passage of the chemical safety bill (The Frank R. Lautenberg Chemical Safety for the 21st Century Act, which passed the Senate on June 7), President Obama has signed the first major update to an environmental health law in decades. The bill is being touted as a milestone in our country's environmental history.
While health advocacy efforts won important victories like safeguarding California's Prop 65 (more below), unfortunately the bill falls short of rules our children and families need for protection from chemicals that can cause cancer, birth defects and other serious illnesses.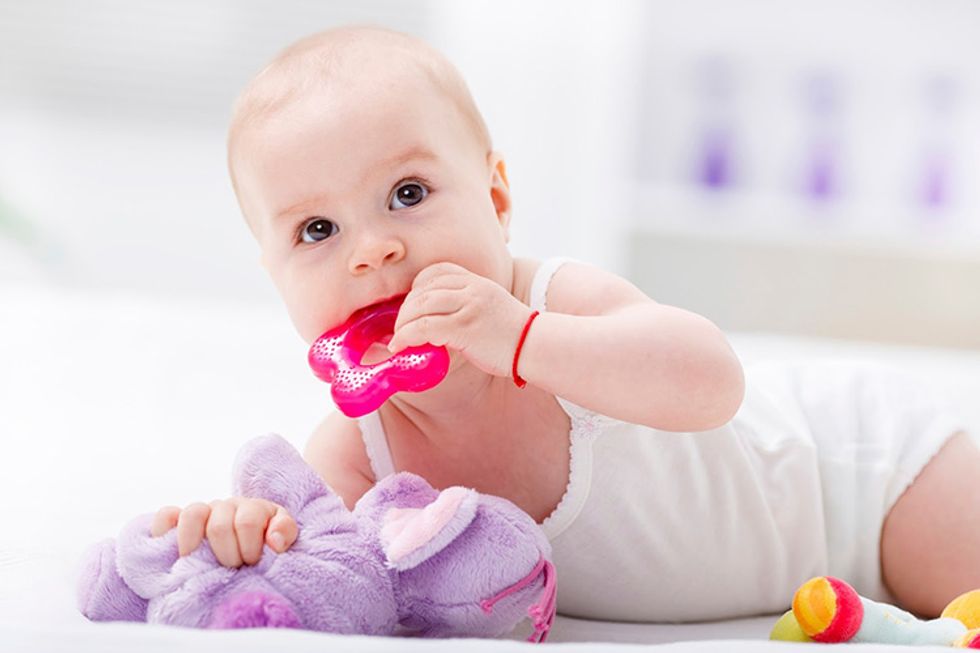 To be sure there are some small steps towards progress in the bill. For the first time, the U.S. Environmental Protection Agency (EPA) will be required to assess chemicals and decide if they are safe, based solely on human health and environmental effects. The bill gives the agency enforceable targets and deadlines for the pace of chemical assessments. EPA must also take into account those most vulnerable to chemical exposures, like children or those who live near chemical polluters, when developing new chemical regulations.
But the bill signed by the president contains weak provisions even within these positive steps. While the pace of chemical review is prescribed, the prescription falls woefully short for dealing with many of the most risky chemicals. There are more than 80,000 chemicals on the market and EPA has stated that at least 1,000 of these are of enough concern that they should quickly be reviewed. So it is shocking that the bill calls on the agency to review just 20 chemicals per year. Given that the bill allows EPA to take as long as seven years per review—and given the agency's long history of missing deadlines (e.g., see here and here and here), we can expect that most of these chemicals will remain untested for decades.
The law has other troubling provisions as well. EPA cannot bar imports of products, including toys and other children's products, containing harmful chemicals unless the agency first finds that the product will likely expose consumers to health risks (since companies are not required to disclose their products' chemical contents, the agency apparently must make this judgment by clairvoyance). This loophole for toxic imported products is actually a major step backwards from current law.
Furthermore, states that have been successfully protecting children and families from harmful chemicals in the absence of federal rules now face new barriers to providing urgently needed protection. State laws have led to national action against products like baby bottles with BPA and children's products with toxic flame retardants, but now such state actions may be less likely.
Still, thanks to advocacy by the Center for Environmental Health and other health groups, the final bill includes leeway for some state actions and most importantly, the law protects a vital California law that for decades has stopped nationwide sales of hundreds of dangerous products.
This law, known as Prop 65, will continue to be fully enforceable. This matters because under Prop 65, companies have been forced to end their use of arsenic-based wood playground equipment, shampoo containing cancer-causing chemicals, lead-containing materials in baby bibs, children's jewelry and lunchboxes and harmful chemicals used in many other products.
While the details of how EPA will implement the new law remain murky, now is the time to remain vigilant. We must monitor EPA's enforcement and pressure state lawmakers to act. Now more than ever, it's important for all of us to carefully read the labels, to hold companies accountable for using risky chemicals, to send letters and call our elected officials and federal and state regulators and talk to our friends and families about how to protect our health from toxic chemicals.
YOU MIGHT ALSO LIKE
Interactive Map Shows How 6,500 Factory Farms Put North Carolinians at Risk
3 Things You Should Know About the Most Important Environmental Law Passed in Decades
These 16,000 Foods May Contain the Hormone-Disrupting Chemical BPA
Monsanto Issued Two GMO Permits Despite Objection From 5 Million Nigerians
EcoWatch Daily Newsletter
Bernie Sanders announces he is suspending his campaign via a livestream Wednesday.
berniesanders.com
via Getty Images
The Ernest N. Morial Convention Center in New Orleans, Louisiana has been converted to a 1,000-bed field hospital for coronavirus patients to alleviate stress on local hospitals. Chris Graythen / Getty Images
An area in Louisiana whose predominantly black and brown residents are hard-hit by health problems from industry overdevelopment is experiencing one of the highest death rates from coronavirus of any county in the United States.
A woman lies in bed with the flu. marka/Universal Images Group via Getty Images
A central player in the fight against the novel coronavirus is our immune system. It protects us against the invader and can even be helpful for its therapy. But sometimes it can turn against us.
Several flower species, including the orchid, can recover quickly from severe injury, scientists have found. cunfek / iStock / Getty Images Plus
Calling someone a delicate flower may not sting like it used to, according to new research. Scientists have found that many delicate flowers are actually remarkably hearty and able to bounce back from severe injury.
A Boeing 727 flies over approach lights with a trail of black-smoke from the engines on April 9, 2018. aviation-images.com / Universal Images Group via Getty Images
With global air travel at a near standstill, the airline industry is looking to rewrite the rules it agreed to tackle global emissions. The Guardian reports that the airline is billing it as a matter of survival, while environmental activists are accusing the industry of trying to dodge their obligations.