This website uses cookies to ensure you get the best experience while browsing it. By clicking 'Got It' you're accepting these terms.
PART II: U.S. Marine Battles TransCanada in Court over Eminent Domain for Keystone XL
Mar. 05, 2013 11:27AM EST
Energy
Michael Bishop
[Editor's note: Thanks to Michael Bishop for providing EcoWatch this firsthand account of what happens when a company like TransCanada claims eminent domain on one's property and begins building a tar sands pipeline—the southern leg of the Keystone XL. Unfortunately, this is one of many examples of corporations putting profits before human health and the environment in pursuit of extreme fossil fuel extraction. The good news is that people like Michael Bishop are fighting back. This is the second of a four-part series. Read Part I, Part III and Part IV.]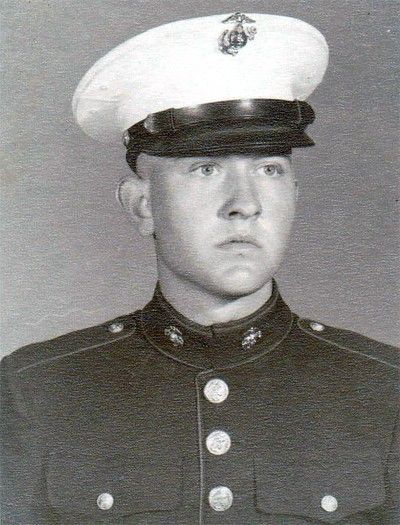 I served honorably in the U.S. Marine Corps and have never been known to back down from a fight. In June of 2010, I received a phone call from the TransCanada Pipeline representative who informed me that he was at the front of my property with a deputy sheriff and the TransCanada attorney. I went up there, recognized the deputy and asked him "what in the hell was going on?" He told me that he was off-duty and being paid by TransCanada to ensure that "I didn't do anything violent" and introduced me to the attorney, who promptly served me with a Temporary Restraining Order. It was signed by Judge Sinz of the Nacogdoches County Court at Law, ordering me to let their people on the property to conduct their business ancillary to their right of eminent domain. The fight was on. I immediately called the court and told the clerk that this order was ex parte and that I had no say in the matter, and that my side of the story needed to be told. She spoke to the judge who ordered an emergency hearing an hour from the call.
At the hearing, the judge informed me that TransCanada had the right of eminent domain under the law and that this matter was actually out of his hands but he would hear my argument. I informed the judge that a suitable, alternative route had been offered to them and that in the first place, the citizens of Texas passed a Constitutional amendment in 2009 during the gubernatorial election which prohibited the taking of property for "private use." I reminded the judge that my property can only be taken for "public use" and not for private economic gain. I let him know that this was a private, foreign corporation transporting oil to another private, foreign corporation and that this entire process was illegal.
The judge ignored these facts. He did ask TransCanada why they could not utilize the alternative route that I had offered and they explained that my neighbor's "lake" was in the way and that it would "be too expensive to bore under it." I laughed and asked the judge if that were true, why is it that TransCanada can bore under seven major rivers in the state to run this pipeline and cross over hundreds, if not thousands of creeks and streams? I lost the fight but it angered me to action.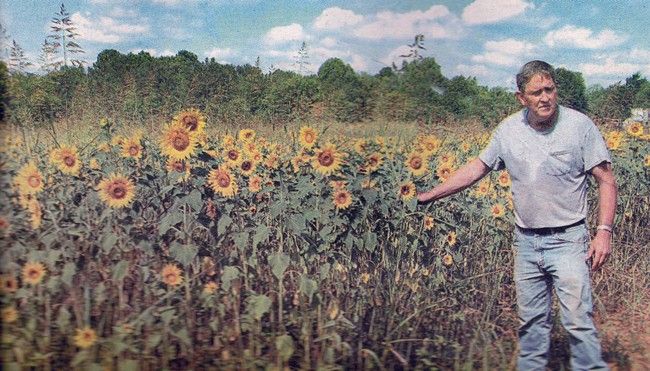 I then began intensive research on TransCanada and what I found out both frightened me and gave me strength to channel the anger I had at that time. I refused their one offer they made me on the land and in my counter-offer, explained that the property was worth $125,000 and not the $8,063 they were offering. In that letter, I told them I did not recognize their right of eminent domain.
I did not hear anything until much later, when I received a lawsuit for condemnation in the same county court. At this point, I began searching for an attorney to represent me and contacted every non-profit environmental group I could find on the internet, to no avail. I finally contacted a local attorney who said she had experience in condemnation suits and would take the case, which she did. From the very beginning, I explained to her that I would not settle under any circumstances and that I was basing my argument on Constitutional grounds. We went to the condemnation hearing and they ruled against me and for TransCanada in the amount of $10,080 "fair and just compensation" for the right of way on my property. I refused that offer. Before we left the courthouse, she and the attorney for TransCanada spoke and I was offered $20,000. I again refused.
The offers continued for several months and while I was preparing evidence for my attorney, she was trying to settle the case. I refused any and all offers and explained that I wanted to prove that they were guilty of fraud.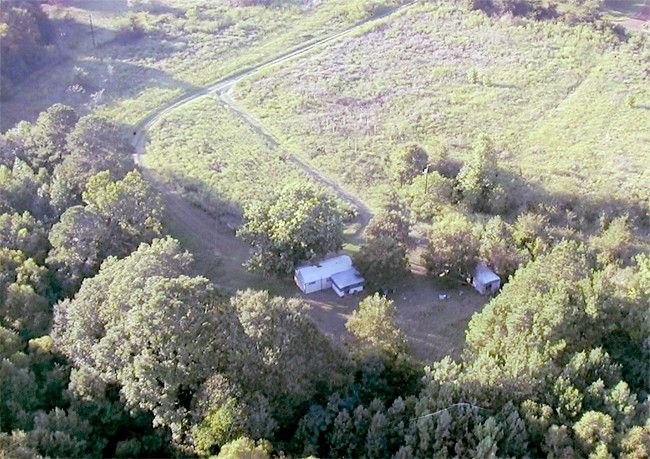 In March of 2012, I received an email from my attorney who informed me that the people holding the mortgage on my property, the Texas Veterans Land Board, were going to "foreclose on me if I refused to take a settlement offer" that she, the attorney for the Attorney General of Texas (representing the Land Board) and the TransCanada attorney were forging. I was pissed off. I had not been in foreclosure with the Veterans Land Board and they had no grounds to foreclose on the property. My attorney told me that this was the reality and it was up to me from this point forward.
For some strange reason, we did not hear anything back from them until November 2012 when I was told that the TransCanada attorney was requesting a mediation hearing with a third party mediation firm. I was given 48 hours to get to Austin, Texas where we met in an office from 9 a.m. to almost 4 p.m. I never met with the attorney for the Texas Veterans Land Board (Megan Neal) nor did I ever see or speak to James Freeman, the TransCanada attorney. I did have a witness at the negotiation however, for my protection. It was my intention to walk out of there, fire my attorney and bring a suit against TransCanada for fraud. Around 3 p.m., after sitting in that room watching the clock go by, the mediation attorney and my lawyer came in.  They both informed me that TransCanada had one final offer and that if I did not take it, the Veterans Land Board would foreclose on my property immediately and the only money I would receive in compensation would be the original award by the Special Commissioners on the condemnation right of way. TransCanada agreed to pay off the balance with the Texas Veterans Land Board, pay the state attorney fees, pay my attorney fees and then give me compensation in the amount of $20,000, more or less for damage to the property. 
Under all common law, including Texas law, this is coercion and the agreement was signed under great duress. This cannot be argued. I signed. Within two weeks of this event, I turned around and filed a lawsuit against the Texas Railroad Commission, the permitting agency that gave TransCanada the permit to construct, and then filed a suit against TransCanada for injunctive relief and rescission of contract.
Tom Weis served as contributing editor in this series.
Visit EcoWatch's KEYSTONE XL page for more related news on this topic.
——–
EcoWatch Daily Newsletter
Extreme weather events supercharged by climate change in 2012 led to nearly 1,000 more deaths, more than 20,000 additional hospitalizations, and cost the U.S. healthcare system $10 billion, a new report finds.
Giant sequoia trees at Sequoia National Park, California. lucky-photographer / iStock / Getty Images Plus
A Bay Area conservation group struck a deal to buy and to protect the world's largest remaining privately owned sequoia forest for $15.6 million. Now it needs to raise the money, according to CNN.
This aerial view shows the Ogasayama Sports Park Ecopa Stadium, one of the venues for 2019 Rugby World Cup. MARTIN BUREAU / AFP / Getty Images
The Rugby World Cup starts Friday in Japan where Pacific Island teams from Samoa, Fiji and Tonga will face off against teams from industrialized nations. However, a new report from a UK-based NGO says that when the teams gather for the opening ceremony on Friday night and listen to the theme song "World In Union," the hypocrisy of climate injustice will take center stage.
Vera_Petrunina / iStock / Getty Images Plus
By Wudan Yan
In June, New York Times journalist Andy Newman wrote an article titled, "If seeing the world helps ruin it, should we stay home?" In it, he raised the question of whether or not travel by plane, boat, or car—all of which contribute to climate change, rising sea levels, and melting glaciers—might pose a moral challenge to the responsibility that each of us has to not exacerbate the already catastrophic consequences of climate change. The premise of Newman's piece rests on his assertion that traveling "somewhere far away… is the biggest single action a private citizen can take to worsen climate change."

Volunteer caucasian woman giving grain to starving African children.
Bartosz Hadyniak / E+ / Getty Images
Food will be scarce, expensive and less nutritious," CNN warns us in its coverage of the UN's new "Climate Change and Land" report. The New York Times announces that "Climate Change Threatens the World's Food Supply."
By Adam Vaughan
Two-thirds of people in the UK think the amount people fly should be reined in to tackle climate change, polling has found.
Climate Week NYC
On Monday, Sept. 23, the Climate Group will kick off its 11th annual Climate Week NYC, a chance for governments, non-profits, businesses, communities and individuals to share possible solutions to the climate crisis while world leaders gather in the city for the UN Climate Action Summit.
By Pam Radtke Russell in New Orleans
Local TV weather forecasters have become foot soldiers in the war against climate misinformation. Over the past decade, a growing number of meteorologists and weathercasters have begun addressing the climate crisis either as part of their weather forecasts, or in separate, independent news reports to help their viewers understand what is happening and why it is important.