This website uses cookies to ensure you get the best experience while browsing it. By clicking 'Got It' you're accepting these terms.
Overfishing Strips Tens of Millions from Southeast Economy
Sep. 04, 2012 05:59AM EST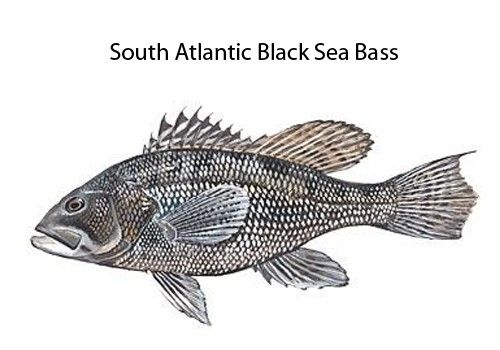 In light of today's news that federal officials shut down recreational black sea bass fishing until next summer because quotas were projected to be exceeded, making it the shortest season ever, a new study was released detailing the full extent of the economic damages suffered by the southeastern U.S. due to overfishing.
The Southeast sustained tens of millions of dollars in economic losses during a five-year period because years of overfishing depleted species led to fewer recreational fishing trips, according to an analysis commissioned by the Pew Environment Group.
 
The study, conducted by the nonprofit consulting firm Ecotrust, examined the impact of overfishing from 2005 to 2009 on nine severely depleted species, including black sea bass and red snapper, in the South Atlantic and Gulf of Mexico, respectively.
 
The biggest loss in direct expenditures—nearly $53 million a year on average—came from fewer fishing trips to catch South Atlantic black sea bass. The figure represents money that was not spent on items such as boat rentals, charter fees, tackle, bait, fuel and other businesses directly dependent on anglers targeting this species. When looking at the broader economy, including spending at hotels, restaurants, wholesale suppliers and other downstream businesses, the region had a total estimated loss of $138 million because of fewer trips for black sea bass alone.
 
"Overfishing—catching fish faster than they can reproduce—leaves a costly legacy that hurts our communities and fishermen," said Lee Crockett, director of Pew's fisheries program. "Recreational anglers are suffering the consequences of the nation's failure to wisely manage our fish resources. The Ecotrust study makes a strong economic case for the laws we have today that require science-based annual catch limits to end and prevent overfishing. These limits could help deliver robust fish populations, create jobs and put money back into our coastal communities."
 
In the Gulf, where red snapper are at only 17.5 percent of a safe population level, direct spending losses amounted to an average of $13 million annually because of fewer fishing trips targeting that species. When looking at the broader economy, this loss increased to $33 million. In the South Atlantic from Florida to North Carolina, where red snapper have declined to 12.5 percent of a safe level, the total economic loss was $42 million on average per year. Click here to see a graphic of all species results and more study information.
 
"Red snapper has needed a lot of help to recover, and it's been a tough road, but the financial payoff is clear," said Holly Binns, director of Pew's fisheries program in the Southeast U.S. "Science-based catch limits appear to be working and will return this commercially important species to abundance. In the Gulf, red snapper are showing strong signs of rebounding, thanks to catch limits implemented in 2007. In the South Atlantic, they have been in critical condition but may be stabilizing, due to catch limits implemented in 2010."
 
Overfishing has depleted nearly 20 percent of the nation's commercially and recreationally important ocean fish, including some species of tuna, cod, flounder, snapper and grouper. Restoring fish populations helps anglers, boosts commercial fisheries and improves the health of the region's ecosystems, which draw fishermen, divers and tourists from around the world.
 
"Overfishing has made it significantly tougher for me to make a living," said Captain Bill Taylor, owner-operator of Black Dog Charters of Jupiter, Fla. "Our local tourist economy can only benefit from staying the course of rebuilding fish populations."
 
"These findings demonstrate the economic importance of recreational fishing to our economy and underscore the costly legacy of inadequate management that drove many popular recreational species to unsustainably low levels," said Kristen Sheeran, one of the Ecotrust report authors. To see the full report, click here.
Visit EcoWatch's BIODIVERSITY pages for more related news on this topic.
--------
The Pew Environment Group is the conservation arm of The Pew Charitable Trusts, a nongovernmental organization that works globally to establish pragmatic, science-based policies that protect our oceans, preserve our wild lands, and promote clean energy.
EcoWatch Daily Newsletter
Smog over Los Angeles. Westend61 / Getty Images
After four decades of improving air quality, the U.S. has started to take a step backwards, as the number of polluted days has ticked upwards over the last two years, the Associated Press reported.
Photobos / iStock / Getty Images
Governors in Vermont and Maine signed bills on Monday that will ban plastic bags in their states next year, The Hill reported.
The Maine ban will go into effect next Earth Day, April 22, 2020. The Vermont ban, which extends beyond plastic bags and is the most comprehensive plastics ban so far, will go into effect in July 2020. The wait time is designed to give businesses time to adjust to the ban.
picture-alliance / AP Images / D. Goldman
By Daniel Moattar
Eastern Kentucky's hills are interrupted by jarring flats of bare rock: the aftermath of mountaintop removal mining, which uses explosives to destroy and harvest coal-rich peaks.
By Molly Taft
Lisa Marshall isn't your typical activist. For one thing, she's not into crowds. "I don't really like rallies," Marshall, a mom of three from upstate New York, said. "They're a little stressful — not my favorite thing."

An oil drilling site in a residential area of Los Angeles, California on July 16, 2014.
Faces of Fracking / Flickr
By Jake Johnson
A comprehensive analysis of nearly 1,500 scientific studies, government reports, and media stories on the consequences of fracking released Wednesday found that the evidence overwhelmingly shows the drilling method poses a profound threat to public health and the climate.

sonsam / iStock / Getty Images
By Grace Francese
A new Environmental Working Group (EWG) study published in Environmental Research found that nitrate, one of the most common contaminants of drinking water, may cause up to 12,594 cases of cancer per year, but that's not its only danger: It can pose unique health risks to children.
Melt water from Everest's Khumbu glacier. Ed Giles / Getty Images
EPA Administrator Andrew Wheeler signs his replacement for the Clean Power Plan. Win McNamee / Getty Images