Out-of-State Pollution Profiteers Fail to Tell Coal's Full Story
Dec. 15, 2011 02:48PM EST
Renewable Energy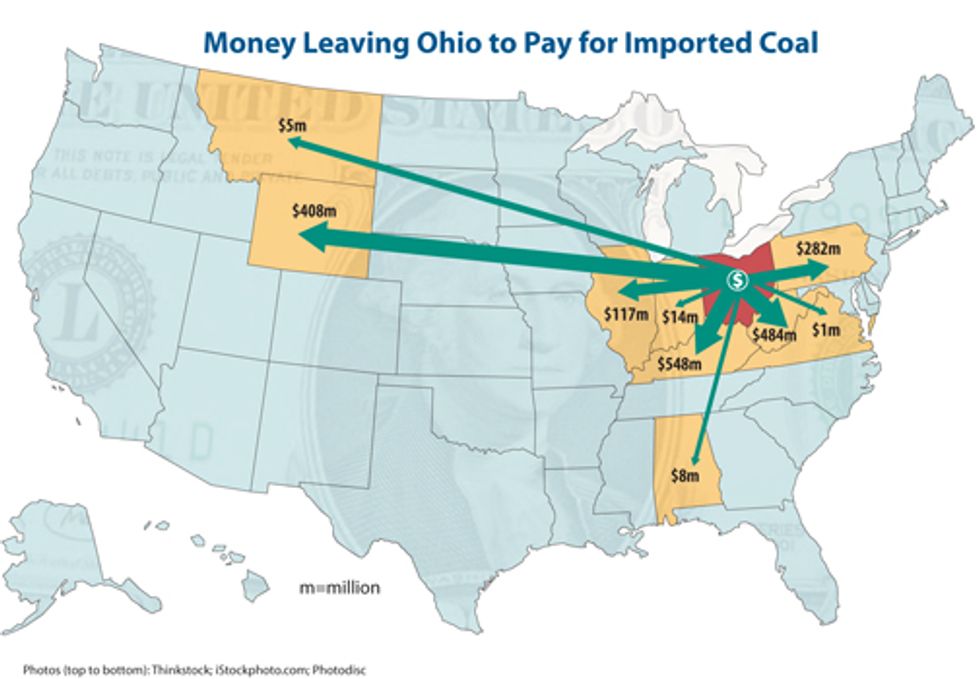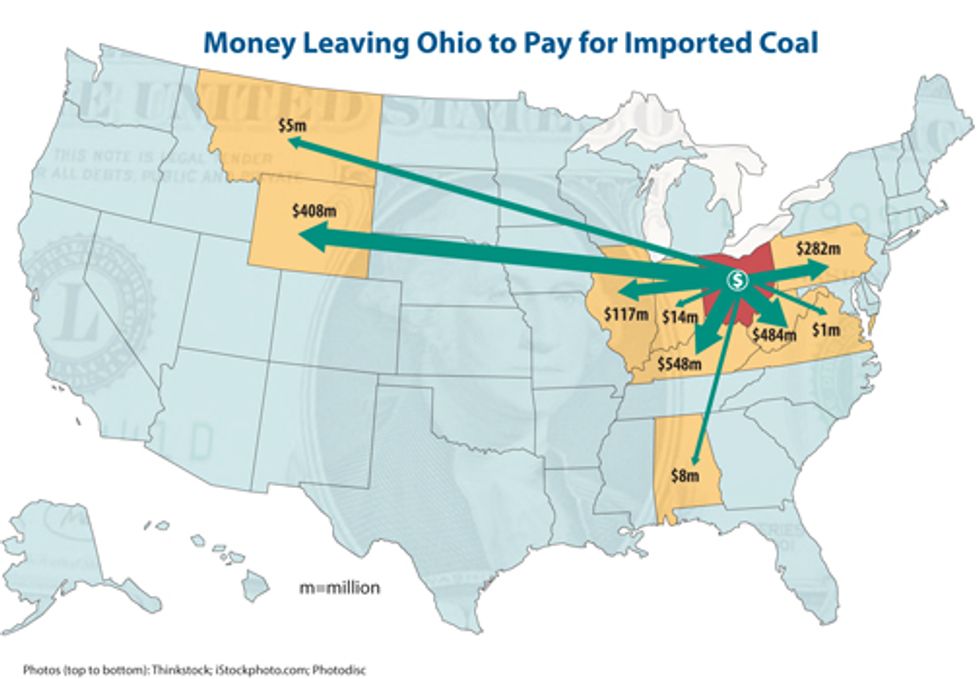 On Dec. 15, the Ohio Environmental Council (OEC) challenged assertions from coal industry representatives that painted an incomplete and misleading picture of Ohio's energy policies.
On Dec. 14, out-of-state coal industry advocates testified before the Ohio House Public Utilities Committee in the latest oversight hearing regarding Ohio's energy policies. Throughout the testimony, the coal industry spun an incomplete story of coal's impact on Ohio's economy, environment, and the health of our families and communities.
Industry representatives repeatedly touted coal as the cheapest and most abundant source of energy while failing to acknowledge recent research that pegs coals cost to Ohioans at an additional 17.8 cents per kilowatt hour due to the impacts it has on public health, air and land pollution, public subsidies and cleanup costs, and climate change. These additional costs, known as "externalities" are a burden that the coal industry passes on to Ohioans in the form of pollution.
"Look, for a long time, coal powered Ohio's economy," said Nolan Moser, director of air and energy programs for the OEC, "but today doctors are telling us that coal comes at a huge cost—coal is creating so much destructive health and other impacts that the data tells us it is actually Ohio's most expensive power source."
The coal industry also sought to portray their industry as one that is under constant threat due to environmental regulations. In an especially misguided attempt to divert attention from the harmful impacts of coal, industry representatives injected federal politics and ad hominem attacks into a state policy issue, criticizing President Barack Obama and attacking federal Clean Air Act rules while offering doomsday scenarios of expensive and unreliable electricity should coal be replaced with other resources and promising untold economic horrors if coal jobs leave the state.
Unfortunately for the coal industry, the facts don't back up their claims.
Currently, more than 85 percent of Ohio's electricity comes from coal—nearly three quarters of which is imported from other states, sending $1.49 billion a year outside of the state of Ohio to enrich other states' economies.
Perhaps this explains why even though coal provides Ohio with an overwhelming majority of its energy, the industry itself directly employs only 3,000 people according to the Ohio Coal Association, which is a small fraction of those in Ohio employed by clean energy industries.
Under Ohio's current energy policies, 12.5 percent of Ohio's energy will be generated from renewable sources by 2025 so contrary to coal industry claims—their industry will continue to provide Ohio with the majority of its electric power for some time to come.
"Despite coal industry cries of red tape and regulations, coal jobs have been shrinking because so many of Ohio's coal powered plants are old, inefficient and expensive to replace.
According to the testimony of the coal industry itself, building new coal plants will increase customer rates massively—their claims are completely inconsistent," noted Moser.
Coal industry representatives also frequently deride the renewable energy sector because it receives incentives and government support despite the fact that the coal industry, itself, was and is heavily subsidized by public dollars and rate payers.
"Let's be clear, when utility companies build coal plants, it's you, the customer that pays for it, not the company. So when these guys complain about subsidies, let's not forget that Ohioans are double taxed because of coal—first through the health and environmental costs, and then through the construction costs." said Moser.
For more information click here or email Nolan Moser at [email protected]
--------
The mission of the Ohio Environmental Council (OEC) is to secure healthy air, land, and water for all who call Ohio home. The OEC is Ohio's leading advocate for fresh air, clean water, and sustainable land use. The OEC has a 40-year history of innovation, pragmatism, and success. Using legislative initiatives, legal action, scientific principles, and statewide partnerships, the OEC secures a healthier environment for Ohio's families and communities.
EcoWatch Daily Newsletter
Related Articles from EcoWatch