This website uses cookies to ensure you get the best experience while browsing it. By clicking 'Got It' you're accepting these terms.


The best of EcoWatch, right in your inbox. Sign up for our email newsletter!
Organic Milk Under Attack by Scaremongers
Apr. 30, 2015 09:51AM EST
Food
Food scares live long in the memory. Former British Member of Parliament Edwina Curry, despite her long career as a politician and novelist, will always be associated with eggs, salmonella and the fury of the poultry farmers (although her recent jungle experiences may have finally surpassed this). And the list goes on, particularly for pregnant women.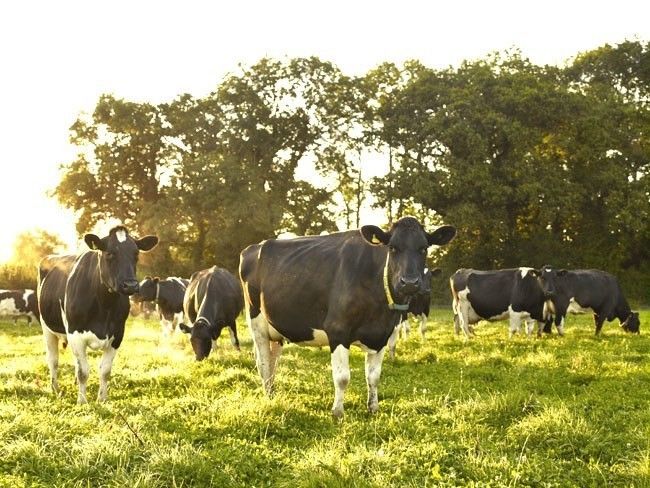 The latest food scare to hit expectant mothers concerns the levels of iodine in organic milk and the effect on their unborn babies. This is pure scaremongering. Not only is this research dangerous because it is looking at just one element in our diets, it jumps to conclusions its results do not support.
It's irresponsible to draw conclusions that the consumption of organic milk could have serious health implications for pregnant women and their unborn babies because of iodine levels. The study did not even include measures to investigate such claims—and there is absolutely no evidence that mothers consuming organic milk have lower iodine levels than those that don't; moreover, UK's NHS does not cite milk in its list as a good source of iodine.
Iodine levels are dependent on the overall diet and inclusion of other iodine-rich foods such as fish and the quantity of organic milk consumed. To prove this, the research would need to go a step further and actually test people.
A quick scan of Mumsnet and other sites today shows worried mothers understandably asking questions about drinking organic milk. Public health nutritionists are advising that this focus on organic milk is misleading when adequate milk consumption currently protects everyone in society apart from teenagers. The solutions need to target the real iodine problem, and look at boosting milk consumption by teenagers and possible use of supplements by pregnant mothers, not throwing the organic milk baby—with all its nutritional and environmental benefits—out with the bath water.
So yes, iodine deficiency is a serious issue, but attacking organic milk is the wrong solution.
An attack like this on milk risks driving more people away from drinking any milk, making things much worse. Moreover, organic milk contains more beneficial omega-3 fatty acid, Vitamin E, beta-carotene and 68 percent higher levels of essential fatty acids, compared to non-organic milk. Research has also found that infants fed on organic dairy products and whose mothers also consumed organic dairy products have a 36 percent lower incidence of eczema than children who consume non-organic dairy products, and that higher levels of beneficial conjugated linoleic acids are found in the breast milk of women consuming organic milk. Any switch from organic milk risks losing all these substantial health benefits.
These benefits come from the natural grass diet of organic cows and while this can result in lower iodine levels, it brings other significant nutritional benefits. The Soil Association is aware of potentially lower levels of iodine in organic milk and we are working with farmers and scientists to find ways of addressing this issue while keeping all the other benefits consumers rightly expect. The Organic Milk Suppliers Cooperative has been working with feed manufacturers on mineral supplementation of organic cow feed to increase iodine levels in milk over the past year and more recent scientific tests are showing comparable levels of iodine in organic versus non-organic milk.
Public reaction to the story seems thankfully to be wholly sensible and scathing of "sloppy science." We can only hope that despite this incomplete research and irresponsible conclusions from Reading University, pregnant mothers will stick to their guns and continue to drink organic milk for the great benefits it delivers, together with a balanced diet.
YOU MIGHT ALSO LIKE
20 Foods You Should Avoid Like the Plague
3 Reasons Why Tyson's Antibiotic-Free Chicken Is a Big Deal
Watch John Oliver Send 'Suspiciously Cheap' Food to Fashion CEOs Selling 'Shockingly Cheap' Clothing
EcoWatch Daily Newsletter
Did you know that more than a third of food is wasted or thrown away every year? And that only 25 percent of it would be enough to feed the 795 million undernourished people in the world? That's why today is Stop Food Waste Day, a chance to reflect on what you can do to waste less of the food you buy.
Stop Food Waste Day is an initiative of food service company Compass Group. It was launched first in the U.S, in 2017 and went global the year after, making today it's second worldwide celebration.
Flames and smoke are seen billowing from the roof at Notre-Dame Cathedral on April 15 in Paris, France. Veronique de Viguerie / Getty Images
When Paris's Notre Dame caught fire on April 15, the flames threatened more than eight centuries of culture and history. The fire evoked shock, horror and grief worldwide. While the cathedral burned, French President Emmanuel Macron expressed determination to rebuild what the French regard as a sacred site.
An artist's impression of NASA's InSight lander on Mars. NASA / JPL-CALTECH
Scientists have likely detected a so-called marsquake — an earthquake on Mars — for the first time, The National Aeronautics and Space Administration (NASA) announced on Tuesday.
Hero Images / Getty Images
Across the political aisle, a majority of American parents support teaching climate change in schools even though most teachers currently do not.
By Andrea Germanos
Lawyer and visionary thinker Polly Higgins, who campaigned for ecocide to be internationally recognized as a crime on par with genocide and war crimes, died Sunday at the age of 50.
She had been diagnosed with an aggressive cancer last month and given just weeks to live.
The Anopheles stephensi mosquito, which carries malaria. CDC / Jim Gathany
The world's first malaria vaccine was launched in Malawi on Tuesday, NPR reported. It's an important day in health history. Not only is it the first malaria vaccine, it's the first vaccine to target any human parasite.