This website uses cookies to ensure you get the best experience while browsing it. By clicking 'Got It' you're accepting these terms.
Organic Food Industry Explodes as Consumer Demand Spikes
Apr. 20, 2015 09:07AM EST
Food
Looks like organic food has gone from a new-age trend to a staple in supermarkets and many American diets. According to a new analysis from the Organic Trade Association (OTA), organic food sales in 2014 jumped 11 percent to $35.9 billion, claiming almost 5 percent of the total food sales in the U.S.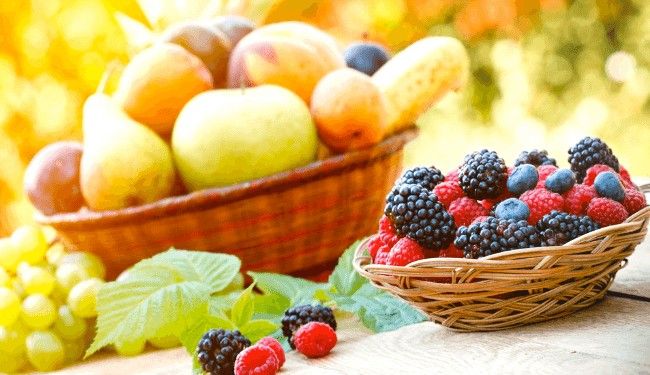 Photo credit: Shutterstock
The numbers are a huge spike since the OTA first kept record in 1997, where organic food sales only totaled around $3.4 billion, accounting for less than 1 percent of total food sales.
Fruits and vegetables—the number one selling organic category—raked in $13 billion in sales, a 12 percent increase from the prior year. Organic fruits and vegetables now account for 12 percent of all produce sold in the nation. Organic dairy also jumped 11 percent in sales last year to $5.46 billion, the biggest percentage increase for that category in six years. Organic food has consistently far outshone the three percent growth pace for the total food industry, the OTA said.
There are many reasons why more consumers are buying organic, including the perception that it's healthier, more sustainable and has fewer pesticides. As we previously reported, the Rodale Institute found that there is 7 percent pesticide residue in organic foods as opposed to 38 percent in conventional produce.
The industry has not only boomed due to consumer demand, the federal government—which decides which foods can be considered organic—is also spending a lot more money on this sector. As Quartz′s food and consumer goods reporter Deena Shanker observed, "Mandatory spending on organics under the 2002 U.S. farm bill totaled a measly $20 million, but by 2014, that number had risen to $167.5 million." Shanker also noted that the number of certified organic farms, ranches and processing facilities in the U.S. have almost tripled to a record 19,474 operations since 2002.
The data also showed that imports of organic corn and soybeans from countries such as Romania and India are booming because while demand for organics grows among U.S. consumers, there remains a "near-total reliance by U.S. farmers on genetically modified corn and soybeans," according to Bloomberg News.
The U.S. is the top grower of corn and soybeans in the world and yet we are importing these products because about 90 percent of U.S. corn and soybeans are genetically modified, and thus, cannot be certified as organic. As a result, imports to the U.S. of Romanian corn rose to $11.6 million in 2014 from $545,000 the year before and soybean imports from India more than doubled to $73.8 million, according to Bloomberg News.
Meanwhile, the U.S. Department of Agriculture (USDA) is set to propose standards for organic seafood raised in the country this year.  Currently, "organic" seafood sold in the country is not approved by the U.S. government. The varieties that are available from menus or the market come from European, Canadian or other countries' standards or via a private certification company.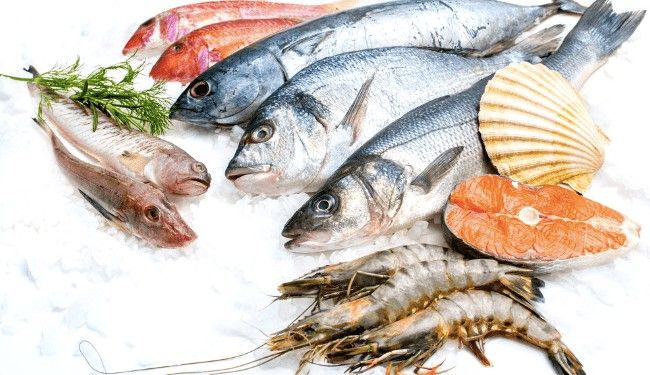 Photo credit: Shutterstock
The U.S. is "trying to play catch-up on organic aquaculture," Miles McEvoy, who heads up USDA's organic program, told the Associated Press.
However, designating a fish as "organic" is much more difficult than a piece of fruit, and some environmental organizations have spoken out against the USDA's proposed move.
"The designation 'organic' is directly related to whether the feed an animal has been reared on is organic, whether it has been exposed to chemicals or pesticides and whether it has been genetically altered," Food & Water Watch said. "Because the food sources and environment of wild fish are completely uncontrolled, they should not be considered organic."
The farmed fish industry also said they expect that the requirements for fish feed may be so strict as to be financially prohibitive, according to the AP. So it might be some time before you can buy U.S. certified organic seafood from your local fishmonger.
YOU MIGHT ALSO LIKE
Organic Food Is Healthier Confirms New Analysis
Study Finds Lower Pesticide Levels in People Who Eat Organic Produce
10 Reasons Why You Should Eat Local
EcoWatch Daily Newsletter
A. Battenburg / Technical University of Munich
By Sarah Kennedy
Algae in a pond may look flimsy. But scientists are using algae to develop industrial-strength material that's as hard as steel but only a fraction of the weight.
Variety of fermented food korean traditional kimchi cabbage and radish salad. white and red sauerkraut in ceramic plates over grey spotted background. Natasha Breen / REDA&CO / Universal Images Group / Getty Image
Even if you've never taken probiotics, you've probably heard of them.
These supplements provide numerous benefits because they contain live microorganisms, such as bacteria or yeast, which support the healthy bacteria in your gut (1, 2, 3, 4).
Pexels
Singapore will become the first country in the world to place a ban on advertisements for carbonated drinks and juices with high sugar contents, its health ministry announced last week. The law is intended to curb sugar consumption since the country has some of the world's highest diabetes rates per capita, as Reuters reported.
A typical adult takes around 20,000 breaths per day. If you live in a megacity like Beijing, with many of those lungfuls you're likely to inhale a noxious mixture of chemicals and pollutants.
Fred Stone holds his brown swiss cow Lida Rose at his Arundel dairy farm on March 18 after a press conference where he spoke about PFAS chemical contamination in his fields. Gregory Rec / Portland Portland Press Herald via Getty Images
By Susan Cosier
First there was Fred Stone, the third-generation dairy farmer in Maine who discovered that the milk from his cows contained harmful chemicals. Then came Art Schaap, a second-generation dairy farmer in New Mexico, who had to dump 15,000 gallons of contaminated milk a day.
Protesters attend the 32nd annual Fur-Free Friday demonstration on Nov. 23, 2018 in Beverly Hills, California. Ella DeGea / Getty Images
California Governor Gavin Newsom signed into law a bill that that bans the sale and manufacture of fur products in the state. The fur ban, which he signed into law on Saturday, prohibits Californians from selling or making clothing, shoes or handbags with fur starting in 2023, according to the AP.
By Simon Evans
During the three months of July, August and September, renewables generated an estimated total of 29.5 terawatt hours (TWh), compared with just 29.1TWh from fossil fuels, the analysis shows.
A demonstrator waves an Ecuadorian flag during protests against the end of subsidies to gasoline and diesel on Oct. 9 in Quito, Ecuador. Jorge Ivan Castaneira Jaramillo / Getty Images