This website uses cookies to ensure you get the best experience while browsing it. By clicking 'Got It' you're accepting these terms.
Oregon Legislature Approves State's First Network of Marine Reserves
Feb. 22, 2012 10:30AM EST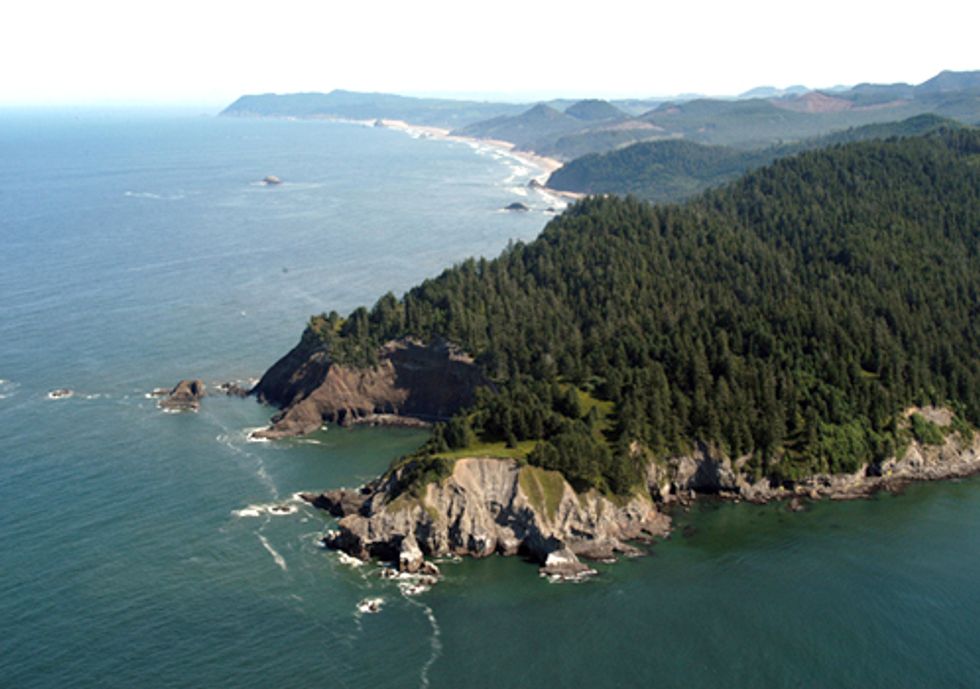 Our Ocean, a statewide coalition of Oregon conservationists, scientists, ocean users, local and businesses leaders expressed support on Feb .21 for the state legislature's action to designate three marine reserves and protected areas off Cape Falcon, Cascade Head, and Cape Perpetua.
Two other marine reserves were implemented in January, at Redfish Rocks near Port Orford and Otter Rock by Depoe Bay. Combining those with the three new sites would create an initial network of marine reserves and protected areas off the Oregon coast. Once the new law is signed by Gov. John Kitzhaber and enacted, these designations will serve as "ecological savings accounts" and provide places for plants and animals to spawn and thrive.
"This action recognizes the value and pride that Oregonians have for our ocean," said Susan Allen, manager at the Pew Environment Group and director of Our Ocean. "Safeguarding coastal waters preserves their beauty and bounty for us and our children." Our Ocean represents more than 250,000 people from a diverse group of organizations including the Oregon AFL-CIO, Oregon Shores Conservation Coalition, and the Oregon Business Association.
This designation honors the efforts by volunteers and the consensus building accomplished by coastal communities to create a suite of recommendations that balance the ecological and economic needs of each site individually, and the system collectively. The Oregon Department of Fish and Wildlife reported ocean stakeholders invested more than 25,000 hours of volunteer time in 2010 alone.
"Marine reserves around the world have demonstrated the value that protecting ocean habitats can have for building resilient local economies and coastal ecosystems," said Robin Hartmann, Ocean Policy Advisory Council (OPAC) member and ocean program director of the Oregon Shores Conservation Coalition. "This bill makes it possible to put into place a statewide flagship program that supports an enriched and productive nearshore ocean."
"The sum total of all no-take areas in Oregon's ocean will represent just roughly 3 percent of our state's 362-mile coastline now," said Paul Engelmeyer, manager of the Audubon Ten Mile Creek Sanctuary and OPAC member. "Yet combined with neighboring protected areas that make up an additional 5.7 percent of our nearshore habitats, these designations can bolster the health of the ocean and, by extension, our ability to harvest ocean resources more sustainably. We believe this legislation has potential to create a coastal legacy that our children will enjoy for many generations."
For more information, click here.
EcoWatch Daily Newsletter
Ocean pollution concept with plastic and garbage.
Anton Petrus
/ Moment / Getty Images
Nestlé cannot claim that its Ice Mountain bottled water brand is an essential public service, according to Michigan's second highest court, which delivered a legal blow to the food and beverage giant in a unanimous decision.
A number of supermarkets across the country have voluntarily issued a recall on sushi, salads and spring rolls distributed by Fuji Food Products due to a possible listeria contamination, as CBS News reported.
A U.S. Border Patrol agent gathers personal effects from immigrants before they are transferred to a McAllen processing center on July 02, 2019 in Los Ebanos, Texas. John Moore / Getty Images
Poverty and violence in Central America are major factors driving migration to the United States. But there's another force that's often overlooked: climate change.
Retired Lt. Cmdr. Oliver Leighton Barrett is with the Center for Climate and Security. He says that in Guatemala, Honduras and El Salvador, crime and poor economic conditions have long led to instability.
"And when you combine that with protracted drought," he says, "it's just a stressor that makes everything worse."
Barrett says that with crops failing, many people have fled their homes.
"These folks are leaving not because they're opportunists," he says, "but because they are in survival mode. You have people that are legitimate refugees."
So Barrett supports allocating foreign aid to programs that help people in drought-ridden areas adapt to climate change.
"There are nonprofits that are operating in those countries that have great ideas in terms of teaching farmers to use the land better, to harvest water better, to use different variety of crops that are more resilient to drought conditions," he says. "Those are the kinds of programs I think are needed."
So he says the best way to reduce the number of climate change migrants is to help people thrive in their home countries.
Reporting credit: Deborah Jian Lee / ChavoBart Digital Media.
Reposted with permission from Yale Climate Connections.
Chris Pratt arrives to the Los Angeles premiere of "Jurassic World: Fallen Kingdom" on June 12, 2018 in Los Angeles, California. Michael Tran / FilmMagic / Getty Images

Chris Pratt was called out on social media by Game of Thrones star Jason Momoa after Pratt posted an image "low key flexing" with a single-use plastic water bottle.