Oregon GMO Labeling Measure Fails by Razor Thin Margin
Nov. 06, 2014 11:13AM EST
Food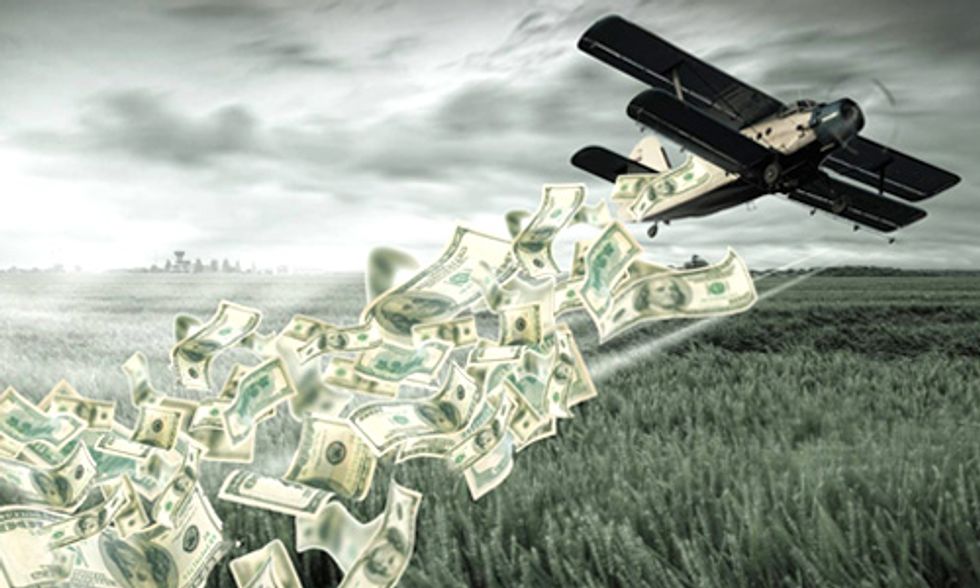 Big biotech and processed food companies spent more than $20 million to defeat Oregon's Measure 92 for mandatory labeling of genetically modified (GMO) foods sold in groceries. Yet all it bought them was a margin so razor thin that the results weren't in until the morning after the election. The issue went down to a very narrow defeat, netting less than 51 percent of the vote and  a 1.2 percent margin.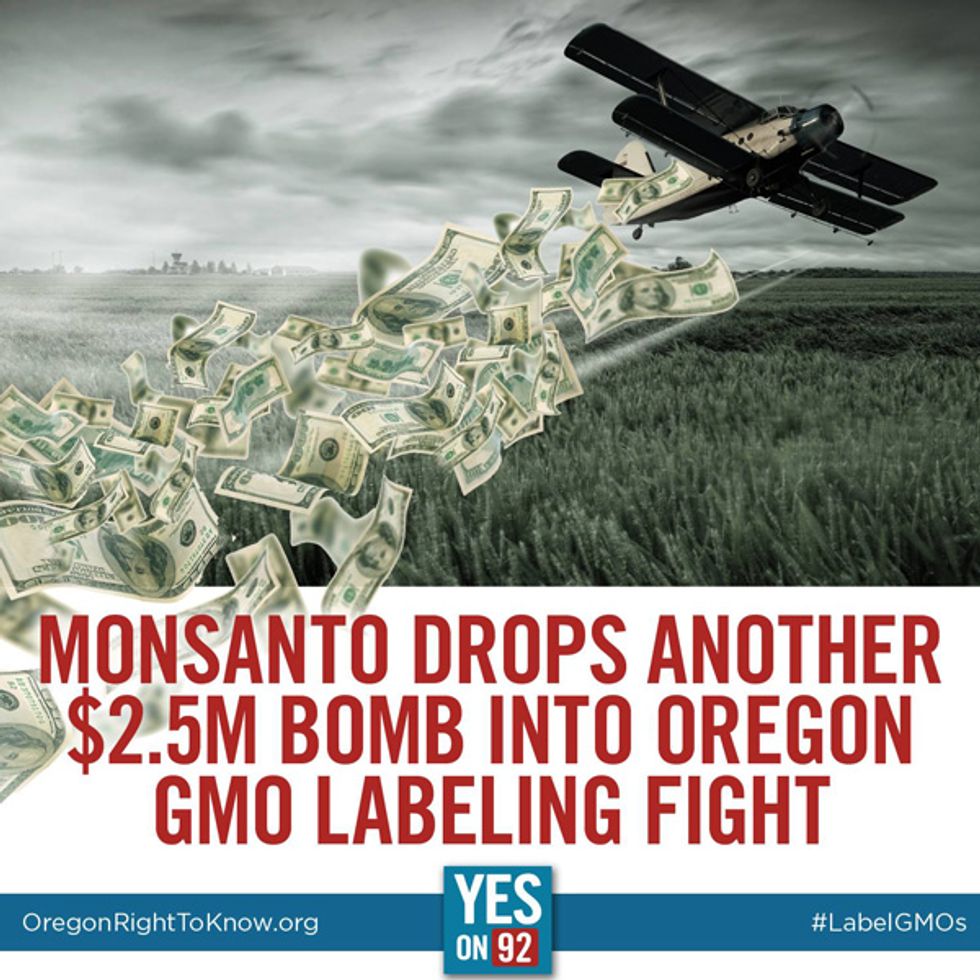 Companies like Monsanto, DuPont, Pepsi, Coca-Cola and Kraft and the Grocery Manufacturers Association, the trade association representing big processed food companies like Con Agra and General Mills, poured money into the anti-labeling campaign, with supporters of the measure, under the banner Oregon Right to Know, spending about $7 million. That made this the most expensive state ballot issue in Oregon history, with top donor Monsanto contributing $6.7 million.
It was the second time Oregon voters rejected GMO labeling. Last time, back in 2002 before high public awareness of GMOs, the measure failed by a margin of 70/30.
A similar measure in Colorado, proposition 105, was defeated more decisively Tuesday, with two-thirds of the voters voting against it. There the anti-labeling campaign outraised proponents 17-1. Monsanto spent $4.7 million, while the entire campaign spending of labeling supporters was around $1 million. California defeated a labeling measure in 2012 and Washington did the same in 2013, again with huge spending by Monsanto and members of the Grocery Manufacturers Association.
George Kimbrell, a senior attorney at the Center for Food Safety who was the lead author of the Oregon measure, told the Las Vegas Sun that the labeling movement isn't about to give up.
"This is a social movement that's gaining power, as people become more aware of how their food is produced," he said. "So there's great success there regardless of the outcome of the measure.The reason we lost narrowly is because chemical companies and their allies smashed spending records. People were being inundated with their commercials on television. The bottom line is that this movement is going to continue to grow, move forward and gain in prominence."
Watch this interview with Ben & Jerry's co-founder Jerry Greenfield on Democracy Now! as Greenfield discusses the company's campaign for a successful genetically modified food labeling measure in its home state of Vermont.
YOU MIGHT ALSO LIKE
Monsanto's 'Director of Millennial Engagement' Says GMOs Are Really Cool
EPA Approves Controversial 'Superweed' Pesticide for GMO Crops
EcoWatch Daily Newsletter
Related Articles from EcoWatch
Recent Stories from EcoWatch