This website uses cookies to ensure you get the best experience while browsing it. By clicking 'Got It' you're accepting these terms.
Open Source Seeds: A Threat to Monsanto
May. 01, 2014 04:48PM EST
Food
By Maureen Wise
If you are a member of your local garden club, you know that a community of like-minded green thumbs is better than just being alone with your bean poles. Community and new ideas aid any process, including growing plants from seed.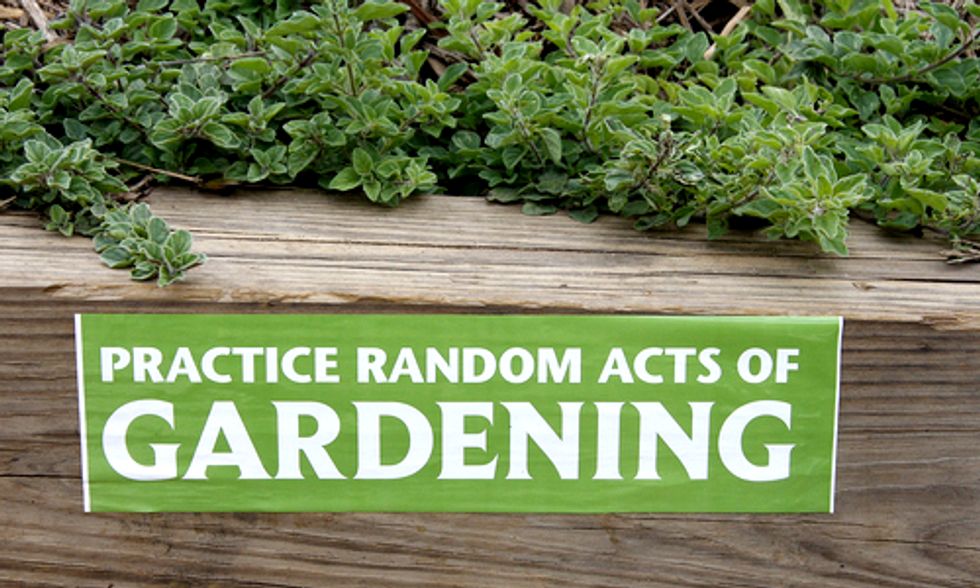 Photo courtesy of Shutterstock
Computer programmers are also a gregarious bunch, especially the open source gurus. A well-known open source project is Mozilla's Firefox web browser. The code for Firefox is free to tinker with and improve upon in the computer programmer community. This is not the case with, for example, Microsoft's closed code Internet Explorer or with most seeds planted by farmers in the U.S. that are bought from Big Ag businesses like Monsanto.
Now the garden clubs have their own open source stock to dabble with outside of Monsanto's stipulations. The Open Source Seed Initiative (OSSI) just released their first sale of 29 open source seed varieties on April 17. OSSI is offering newly bred variations of zucchini, barley, kale, lettuce, mustard, carrot, celery, quinoa, squash, peppers and more. All of these seeds are free of restrictions and patents.
Founded in 2011 in and around the University of Wisconsin-Madison by genetic scientists, sociologists and food advocates, OSSI intends to "free the seed." These freed seeds are very different than most seeds planted to grow our nation's crops. Nearly all American grown corn and soybean seeds are altered—genetically modified—to be more drought and pest resistant, and therefore are patented. They are bred and sold by Monsanto, Dupont Pioneer and other farming and biotech giants with a monopoly on seeds. Farmers are not allowed to save such restricted seeds for use the following year. They can not even share seeds with their fellow farmers. It's a controversial subject that has foodies, farmers, environmentalists and geneticists concerned about the future of seeds, the food produced and what it means for diversity in the ecosystem.
"These [new varieties of] vegetables are part of our common cultural heritage, and our goal is to make sure these seeds remain in the public domain for people to use in the future," said Professor Irwin Goldman, one of OSSI's founders and University of Wisconsin-Madison horticulture department chair. The new seed varieties shared through the OSSI project won't change the way industrial farms operate or where they obtain their seeds any time soon, but it is a big first step.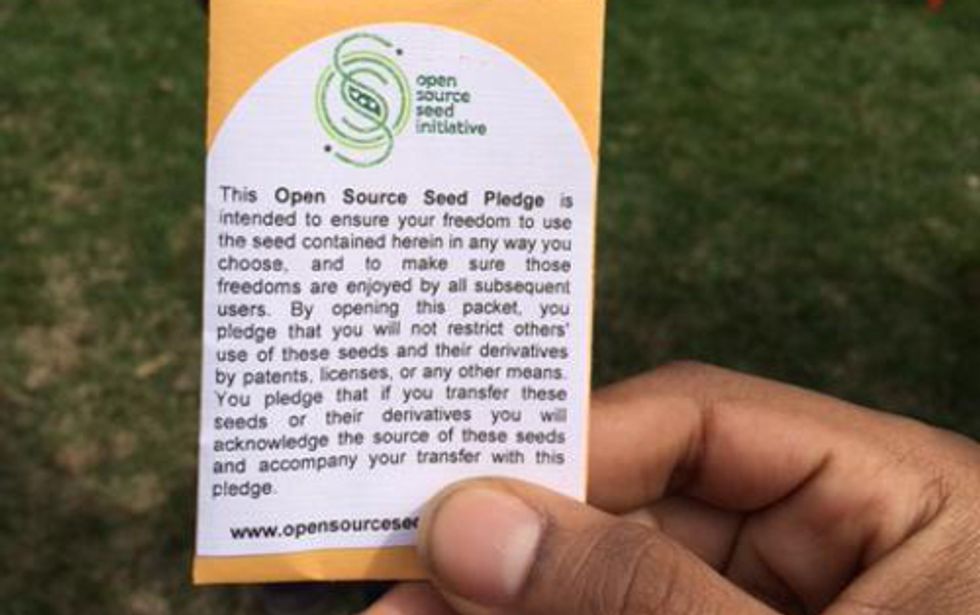 Photo credit: Adam Hirsch, Wisconsin Public Radio
If you purchase a pack of the open source seeds, not only will you be supporting this seed movement that threatens the biotech giants—you know, the Microsofts of seed breeders—you'll also be joining a huge gardening club. Your purchase is an agreement that you won't legally restrict the seeds or their produce in any way. You are encouraged to improve them, cross pollinate as early geneticist Gregor Mendel did in the mid 1800s, get back to gardening's roots and to share among your garden club.
Correction: The previous byline listed was inaccurate. The byline has been updated.
EcoWatch Daily Newsletter
U.S. President Donald Trump listens as Anthony Fauci, Director of the National Institute of Allergy and Infectious Diseases speaks in the Rose Garden for the daily coronavirus briefing at the White House on March 29 in Washington, DC. Tasos Katopodis / Getty Images
By Jake Johnson
Just over a month after proclaiming that the number of coronavirus cases in the U.S. would soon "be down to close to zero," President Donald Trump said during a press briefing on the White House lawn Sunday that limiting U.S. deaths from the pandemic to between 100,000 and 200,000 people would mean his administration and the country as a whole did "a very good job."
Dicamba is having a devastating impact in Arkansas and neighboring states. A farmer in Mississippi County, Arkansas looks at rows of soybean plants affected by dicamba. The Washington Post / Getty Images
Documents unearthed in a lawsuit brought by a Missouri farmer who claimed that Monsanto and German chemical maker BASF's dicamba herbicide ruined his peach orchard revealed that the two companies knew their new agricultural seed and chemical system would likely damage many U.S. farms, according to documents seen by The Guardian.
Washington State Governor Jay Inslee and other leaders speak to the press on March 28, 2020 in Seattle. Karen Ducey / Getty Images
A bushfire burns outside the Perth Cricket Stadium in Perth, Australia on Dec. 13, 2019. PETER PARKS / AFP via Getty Images

By Albert Van Dijk, Luigi Renzullo, Marta Yebra and Shoshana Rapley
2019 was the year Australians confronted the fact that a healthy environment is more than just a pretty waterfall in a national park; a nice extra we can do without. We do not survive without air to breathe, water to drink, soil to grow food and weather we can cope with.
By Fino Menezes
Everyone adores dolphins. Intelligent, inquisitive and playful, these special creatures have captivated humans since the dawn of time. But dolphins didn't get to where they are by accident — they needed to develop some pretty amazing superpowers to cope with their environment.