This website uses cookies to ensure you get the best experience while browsing it. By clicking 'Got It' you're accepting these terms.
Open Source Seeds: A Threat to Monsanto
May. 01, 2014 03:48PM EST
Food
By Maureen Wise
If you are a member of your local garden club, you know that a community of like-minded green thumbs is better than just being alone with your bean poles. Community and new ideas aid any process, including growing plants from seed.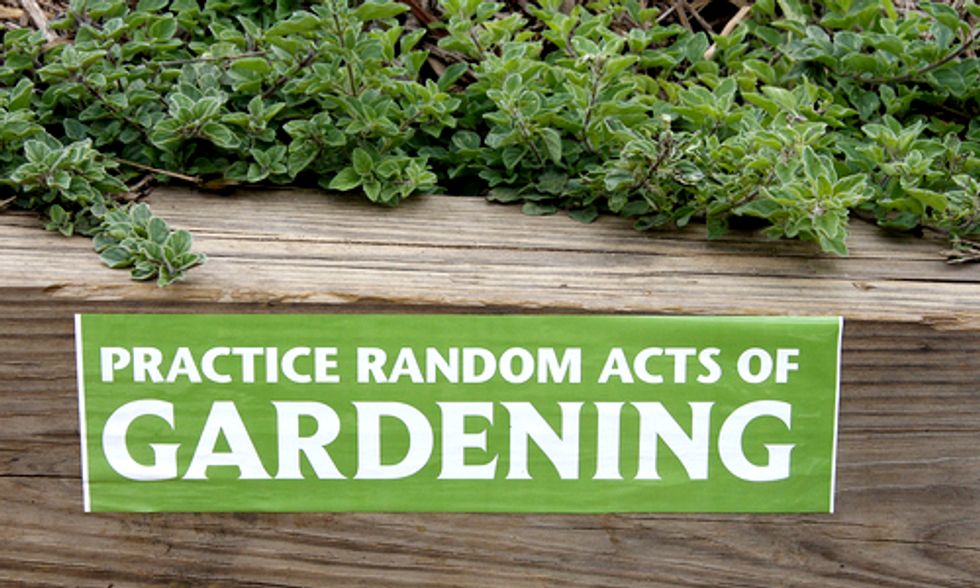 Photo courtesy of Shutterstock
Computer programmers are also a gregarious bunch, especially the open source gurus. A well-known open source project is Mozilla's Firefox web browser. The code for Firefox is free to tinker with and improve upon in the computer programmer community. This is not the case with, for example, Microsoft's closed code Internet Explorer or with most seeds planted by farmers in the U.S. that are bought from Big Ag businesses like Monsanto.
Now the garden clubs have their own open source stock to dabble with outside of Monsanto's stipulations. The Open Source Seed Initiative (OSSI) just released their first sale of 29 open source seed varieties on April 17. OSSI is offering newly bred variations of zucchini, barley, kale, lettuce, mustard, carrot, celery, quinoa, squash, peppers and more. All of these seeds are free of restrictions and patents.
Founded in 2011 in and around the University of Wisconsin-Madison by genetic scientists, sociologists and food advocates, OSSI intends to "free the seed." These freed seeds are very different than most seeds planted to grow our nation's crops. Nearly all American grown corn and soybean seeds are altered—genetically modified—to be more drought and pest resistant, and therefore are patented. They are bred and sold by Monsanto, Dupont Pioneer and other farming and biotech giants with a monopoly on seeds. Farmers are not allowed to save such restricted seeds for use the following year. They can not even share seeds with their fellow farmers. It's a controversial subject that has foodies, farmers, environmentalists and geneticists concerned about the future of seeds, the food produced and what it means for diversity in the ecosystem.
"These [new varieties of] vegetables are part of our common cultural heritage, and our goal is to make sure these seeds remain in the public domain for people to use in the future," said Professor Irwin Goldman, one of OSSI's founders and University of Wisconsin-Madison horticulture department chair. The new seed varieties shared through the OSSI project won't change the way industrial farms operate or where they obtain their seeds any time soon, but it is a big first step.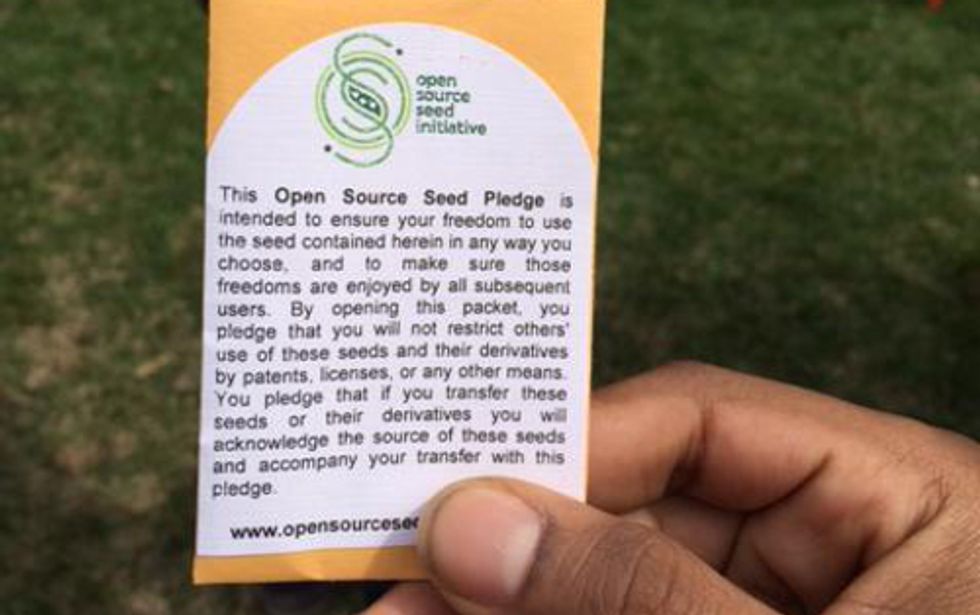 Photo credit: Adam Hirsch, Wisconsin Public Radio
If you purchase a pack of the open source seeds, not only will you be supporting this seed movement that threatens the biotech giants—you know, the Microsofts of seed breeders—you'll also be joining a huge gardening club. Your purchase is an agreement that you won't legally restrict the seeds or their produce in any way. You are encouraged to improve them, cross pollinate as early geneticist Gregor Mendel did in the mid 1800s, get back to gardening's roots and to share among your garden club.
Correction: The previous byline listed was inaccurate. The byline has been updated.
EcoWatch Daily Newsletter
European Commission President Ursula von der Leyen delivers a press statement on the European Green Deal at the EU headquarters in Brussels, Belgium on Dec. 11, 2019. Xinhua / Zheng Huansong via Getty Images
The European Commission introduced a plan to overhaul the bloc's economy to more sustainable, climate-conscious policies and infrastructure, with the goal of being carbon-neutral by 2050, according to CNBC.
Young activists shout slogans on stage after Greta Thunberg (not in the picture) took part in the plenary session during the COP25 Climate Conference on Dec. 11 in Madrid, Spain. Pablo Blazquez Dominguez / Getty Images
By Andrea Germanos
Young activists took over and occupied the main stage at the COP25 climate conference in Madrid, Spain Wednesday and demanded world leaders commit to far more ambitious action to address the ecological emergency.
A NASA image showing the ozone hole at its maximum extent for 2015. NASA Goddard Space Flight Center
The Montreal Protocol, a 1987 international treaty prohibiting the production of chlorofluorocarbons (CFCs) to save the ozone layer, was the first successful multilateral agreement to successfully slow the rate of global warming, according to new research. Now, experts argue that similar measures may lend hope to the climate crisis.
Police in Wales are in the midst of an unusual investigation: the sudden death of more than 200 starlings.
Donald Trump Jr. killed an argali sheep like this one on a hunting trip in Mongolia. powerofforever/ iStock / Getty Images Plus
During a hunting trip in Mongolia this August, Donald Trump Jr. shot and killed an endangered argali sheep, and received a permit only after the fact.