This website uses cookies to ensure you get the best experience while browsing it. By clicking 'Got It' you're accepting these terms.
Only 3 Wolves Left at Isle Royale National Park
Apr. 27, 2015 01:56PM EST
Climate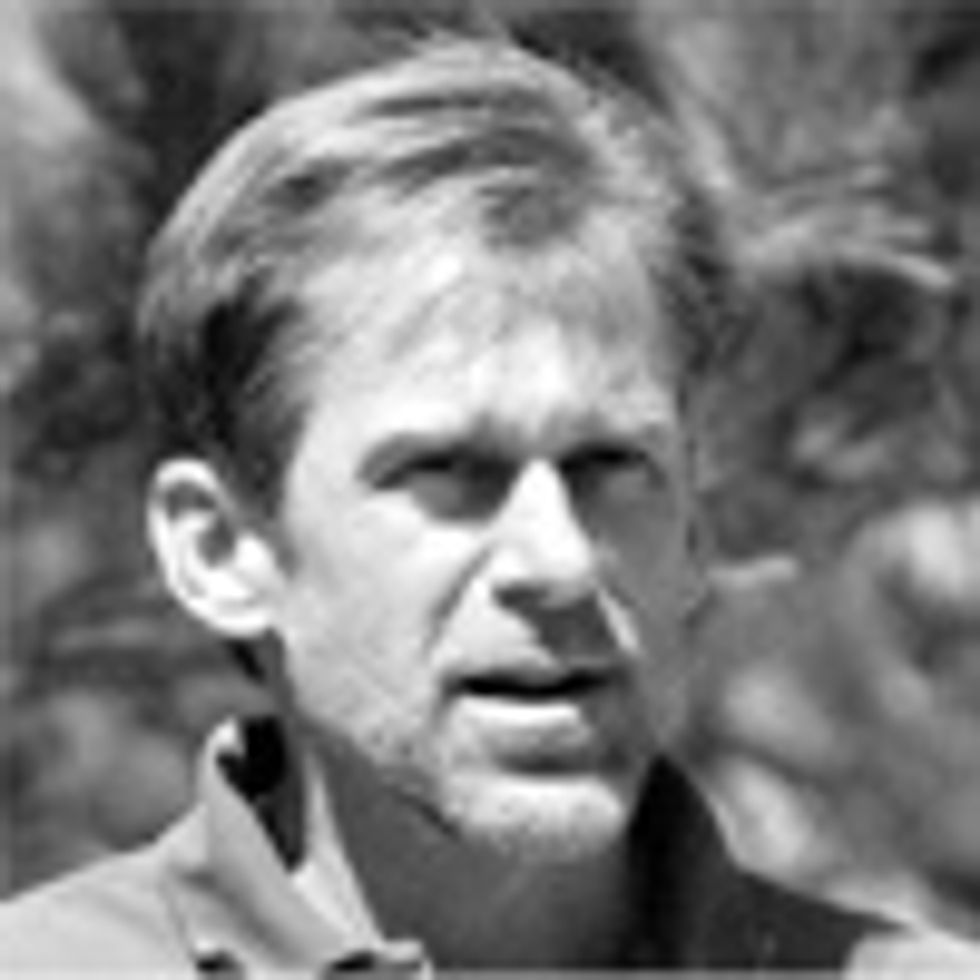 "To keep every cog and wheel is the first precaution of intelligent tinkering." – Aldo Leopold
The U.S. National Park Service′s upcoming decision about whether to restore the wolves of Isle Royale is one of the most important decisions our society faces. Seriously. Hear me out.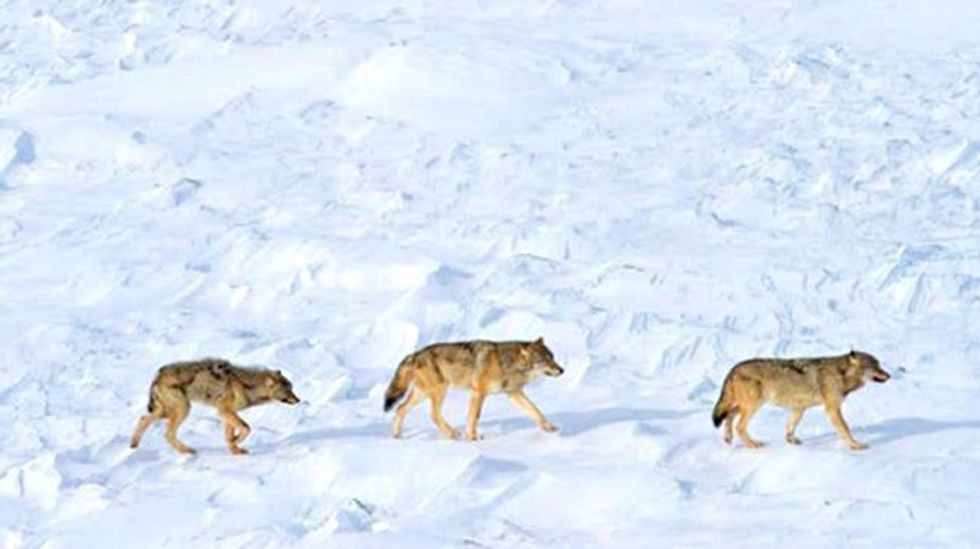 One of the longest running experiments in wildlife management history is about to end at Isle Royale National Park. The number of wolves has dwindled down to three, with the likelihood of them successfully breeding near zero. In fact, one of the three—a pup—is so physically disabled from genetic inbreeding that it may not live another year, leaving the last two to stalk the 200-square-mile island like lonely, sterile humans in a post-apocalyptic wasteland.
The U.S. Park Service is considering a decision about what to do—should they restore the wolves by trapping a pack or two on the mainland in Minnesota and shipping them over to the Isle Royale? Or should they let the wolves die out as an experiment in wilderness management?
I don't blame the Park Service for initially dawdling on this issue. Twenty years ago I wrote my PhD about this exact question at Isle Royale. I called it a "conundrum," which is defined as a "confusing and difficult question." Here's why: A small pack of wolves migrated across an ice bridge over to Isle Royale in northern Lake Superior back in the 1940s and started feeding on moose that had swum over to the island and proliferated forty years earlier. Over the years, the number of wolves cycled between a dozen or so and up to 30 at times, as the dance of predator and prey tangoed across the remote wilderness island. Moose numbers also cycled, as did the vegetation moose ate.
The Park Service manages Isle Royale officially as a "wilderness area," a place that cannot be touched by people so as to retain its natural, non-human ecology and character. So you can see why the Park Service has dawdled on this issue—after all, what is "wilderness" if we reintroduce the top predator and manipulate the entire ecosystem?
A few years before I considered this topic as my PhD, a writer named Bill McKibben wrote a book titled The End of Nature that now plays a leading role in this Isle Royale story. McKibben's premise was that, due to climate change, humans have now so completely changed the planet that what we think of as "authentic nature" or "wilderness" no longer exists. Unfortunately, Bill was dead right. It's all a human-created environment now, one that looks increasingly likely to play out in the most negative ways for our species as well as for the non-human world including the wolves on Isle Royale.
Climate change is real, is happening right now and is happening on Isle Royale. Specifically, the temperatures of northern Minnesota, Isle Royale, and surrounding Lake Superior are warming up. The ice bridge the wolves ran across is occurring less often each winter, and as climate change progresses, the ice bridge is less likely to occur or may not occur at all in the future.
Stated differently, Isle Royale is not a wilderness anymore—nor is any place on Earth. We humans are now managing everything, and whether we realize it or not, by creating and refusing to stop climate change, we have managed and created the wolf extermination on Isle Royale. The wolves of Isle Royale are not dying; we are killing them.
Further, ecologists and conservation biologists that study climate change are considering these types of problems all over the planet. As the climate warms, millions of species around the globe are increasingly at risk. Not just polar bears in the Arctic and coral reefs in the Caribbean, but every critter and ecosystem that dances across this earth is now imperiled by the grave certainty of the changing climate we have created.
About the same time—in the late 1940s—that wolves migrated to Isle Royale, another local character in the north woods named Aldo Leopold wrote a book titled The Sand County Almanac. Leopold was a visionary ecologist and his book is now an international classic. He argued that when you are dissembling and tinkering with any mechanism, you always keep all the parts so you can put it back together again, and that the argument is equally true for when humans manipulate nature too.
That's why I advocate for the immediate restoration of wolves to Isle Royale National Park, an option the Park Service is considering which they call "genetic rescue." Our society is on a breakneck course to change the climate and imperil our very life support system. Faced with this apocalypse, smart people should be investing in and keeping all the pieces of our former biologically diverse environment—every critter and every ecosystem—as intact as possible to be as resilient as possible in the face of the dramatic uncertainty climate change will bring.
Accordingly, the National Park Service can help play one of the greatest roles in the history of the U.S. by protecting, restoring and genetically rescuing the biological diversity in the parks across America including the wolves of Isle Royale.
Are we zombie exterminators? Or are we intelligent tinkerers?
To tell the Park Service to save the wolves at Isle Royale, contact Superintendent Phyllis Green at Phyllis_Green@nps.gov or call her at 906-487-7140.
Gary Wockner is an environmental advocate and writer based in Fort Collins, Colorado.
YOU MIGHT ALSO LIKE
Must-See: Obama's Key and Peele Skit at White House Correspondents' Dinner
Watch Obama and Bill Nye Take on 'Climate-Denier Club' in Congress
Heartland Institute Tells Pope Francis: 'Humans Are Not Causing a Climate Crisis on God's Green Earth'
EcoWatch Daily Newsletter
picture alliance / dpa / F. Rumpenhorst
By Arthur Sullivan
When was the last time you traveled by plane? Various researchers say as little as between 5 and 10 percent of the global population fly in a given year.
A Starbucks barista prepares a drink at a Starbucks Coffee Shop location in New York. Ramin Talaie / Corbis via Getty Images
By Cathy Cassata
Are you getting your fill of Starbucks' new Almondmilk Honey Flat White, Oatmilk Honey Latte, and Coconutmilk Latte, but wondering just how healthy they are?
By Sharon Kelly
Back in April last year, the Trump administration's Environmental Protection Agency decided it was "not necessary" to update the rules for toxic waste from oil and gas wells. Torrents of wastewater flow daily from the nation's 1.5 million active oil and gas wells and the agency's own research has warned it may pose risks to the country's drinking water supplies.
Swedish climate activist Greta Thunberg takes part in a "Friday for Future" youth demonstration in a street of Davos on Jan. 24, 2020 on the sideline of the World Economic Forum annual meeting. FABRICE COFFRINI / AFP via Getty Images
Treasury Secretary Steven Mnuchin pretended not to know who Greta Thunberg is, and then he told her to get a degree in economics before giving world leaders advice, as The Guardian reported.
The Visible Infrared Imaging Radiometer Suite on the Suomi NPP satellite acquired this image of forest fire smoke hovering over North America on Aug. 15, 2018. NASA Earth Observatory
New York City isn't known for having the cleanest air, but researchers traced recent air pollution spikes there to two surprising sources — fires hundreds of miles away in Canada and the southeastern U.S.