This website uses cookies to ensure you get the best experience while browsing it. By clicking 'Got It' you're accepting these terms.
Once Hailed As Solution to Climate Change, Carbon Capture and Storage 'Is Not Happening'
Jul. 02, 2015 12:03PM EST
Climate
Carbon capture and storage (CCS) is backed by governments and the International Energy Agency (IEA) as one of the best methods of reducing carbon dioxide levels in the atmosphere and saving the planet from overheating.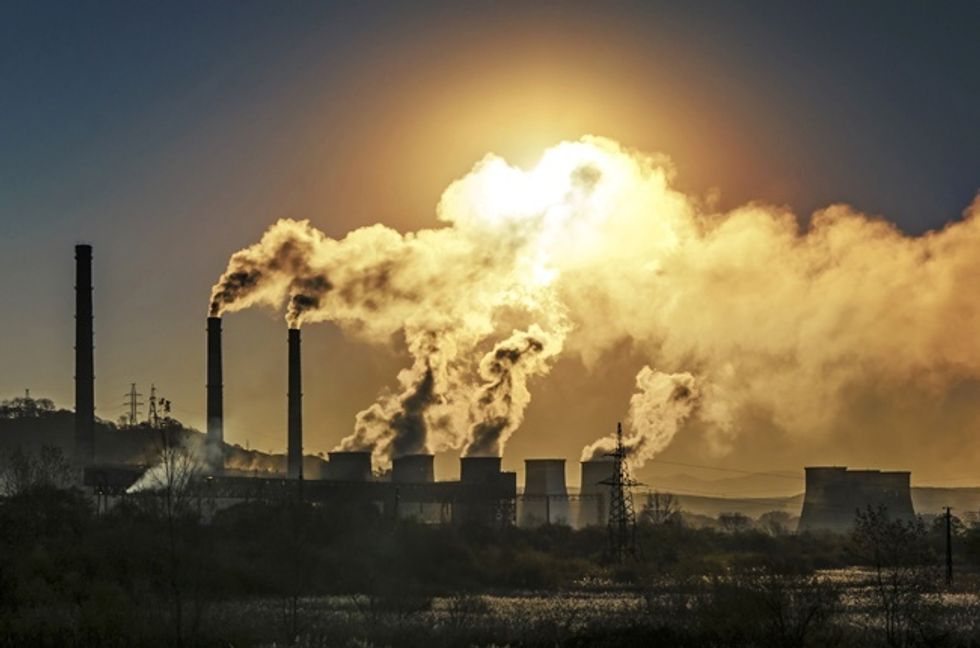 Photo credit: Shutterstock
The problem is that despite this enthusiasm and the fact that CCS (also called carbon sequestration) is technically possible, it is not happening. It is cheaper and easier to build wind and solar farms to produce electricity than it is to collect and store the carbon from coal-powered plants' emissions.
For years CO2 has been used by injecting it into old oil wells to extract more fuel, but the cost of building new plants just to store the gas is proving prohibitive.
Hundreds of plants were expected to be up and running by 2030, but so far none has been built. Despite this, the IEA and governments across the world are relying on CCS to save the planet from climate change.
For example, official policy in the UK still envisages up to 50 industrial plants and power stations using CCS being linked to CO2 pipelines which would inject the gas into old oil and gas wells, removing it from the atmosphere forever.
But research by Mads Dahl Gjefsen, a scientist at the TIK Centre of Technology, Innovation and Culture at the University of Oslo, Norway, says pessimism prevails within the industry about the future of carbon capture and storage in both the U.S. and the European Union (EU).
Cost too high
Collecting liquid carbon dioxide by pipeline from large plants powered by coal is designed to allow steel, cement and chemical industries to continue to operate without making climate change worse.
But the cost is proving so high that plants are not being built. This is partly because the penalties imposed by governments in the form of a carbon tax or charges for pollution permits are so low that there is no incentive for carbon capture.
Another problem is that the technology for removing carbon from fossil fuels, either before or after combustion, uses 40 percent more fuel to achieve the same amount of power.
In conferences designed to promote the technology enthusiasts wonder how long they can continue, despite the "fine promises" that it was this technology that would save the oil and gas industry, Gjefsen says.
He gives the example of Norway, which has invested billions of kroner in the research and development of CCS. In 2007 the former prime minister, Jens Stoltenberg, said that CCS would be "Norway's moon landing."
However, a full-scale treatment plant at the industrial site at Mongstad never came to fruition. The technology proved too energy-intensive and costly for large-scale use.
No takers
Four years of study and talking to industry insiders and environmental organizations, some of which have backed CCS, show the arguments for carbon capture differ from country to country, but in none of them is the technology taking off, he reports.
Gjefsen says that in America the major political restrictions on emissions never materialized. The only way that sufficient incentives could be provided to hasten the development of CCS is if emission cuts were imposed and the polluter made to pay.
In the EU, emission quotas were so generous that it was difficult to finance CCS because the price of carbon was so low.
Despite the fact that the technology is not being developed, the official position of governments remains that it is part of the solution to climate change.
They all accept the IEA estimate that to achieve a 50 percent cut in global CO2 emissions by 2050 (widely believed to be equivalent to limiting the increase in global temperature to two degrees Celsius), CCS will need to contribute nearly one-fifth of emissions reductions, across both power and industrial sectors.
The IEA has also estimated that by 2050 the cost of tackling climate change without CCS could be 70 percent higher than with it. The message from EU estimates is similar: 40 percent higher without CCS by 2030.
YOU MIGHT ALSO LIKE
World Leaders Urged to Kick Coal Habit to Save Lives, Money and the Planet
8 Major Cities Running Out of Water
EcoWatch Daily Newsletter
Heavy industry on the lower Mississippi helps to create dead zones.
AJ Wallace on Unsplash.
Cutting out coal-burning and other sources of nitrogen oxides (NOx) from heavy industry, electricity production and traffic will reduce the size of the world's dead zones along coasts where all fish life is vanishing because of a lack of oxygen.
Despite the ongoing coronavirus pandemic, which has restricted the ability to gather in peaceful assembly, a Canadian company has moved forward with construction of the controversial Keystone XL pipeline, according to the AP.
A gas flare from the Shell Chemical LP petroleum refinery illuminates the sky on August 21, 2019 in Norco, Louisiana. Drew Angerer / Getty Images.
Methane levels in the atmosphere experienced a dramatic rise in 2019, preliminary data released Sunday shows.
A retired West Virginia miner suffering from black lung visits a doctor for tests. Andrew Lichtenstein / Corbis via Getty Images
In some states like West Virginia, coal mines have been classified as essential services and are staying open during the COVID-19 pandemic, even though the close quarters miners work in and the known risks to respiratory health put miners in harm's way during the spread of the coronavirus.
Solar panel installations and a wind turbine at the Phu Lac wind farm in southern Vietnam's Binh Thuan province on April 23, 2019. MANAN VATSYAYANA / AFP via Getty Images