This website uses cookies to ensure you get the best experience while browsing it. By clicking 'Got It' you're accepting these terms.
Once Hailed As Solution to Climate Change, Carbon Capture and Storage 'Is Not Happening'
Jul. 02, 2015 11:03AM EST
Climate
Carbon capture and storage (CCS) is backed by governments and the International Energy Agency (IEA) as one of the best methods of reducing carbon dioxide levels in the atmosphere and saving the planet from overheating.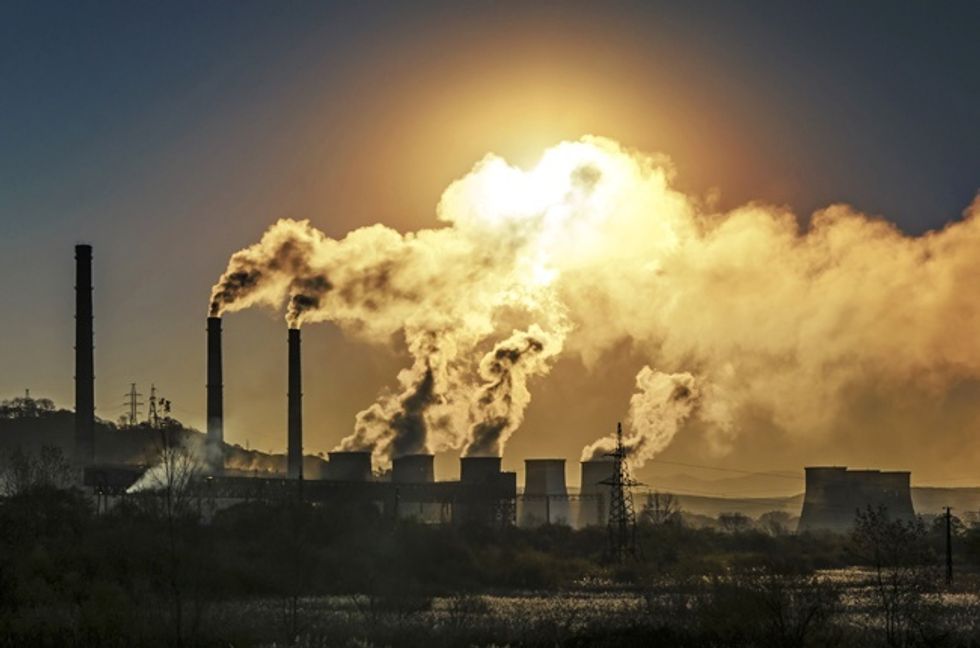 Photo credit: Shutterstock
The problem is that despite this enthusiasm and the fact that CCS (also called carbon sequestration) is technically possible, it is not happening. It is cheaper and easier to build wind and solar farms to produce electricity than it is to collect and store the carbon from coal-powered plants' emissions.
For years CO2 has been used by injecting it into old oil wells to extract more fuel, but the cost of building new plants just to store the gas is proving prohibitive.
Hundreds of plants were expected to be up and running by 2030, but so far none has been built. Despite this, the IEA and governments across the world are relying on CCS to save the planet from climate change.
For example, official policy in the UK still envisages up to 50 industrial plants and power stations using CCS being linked to CO2 pipelines which would inject the gas into old oil and gas wells, removing it from the atmosphere forever.
But research by Mads Dahl Gjefsen, a scientist at the TIK Centre of Technology, Innovation and Culture at the University of Oslo, Norway, says pessimism prevails within the industry about the future of carbon capture and storage in both the U.S. and the European Union (EU).
Cost too high
Collecting liquid carbon dioxide by pipeline from large plants powered by coal is designed to allow steel, cement and chemical industries to continue to operate without making climate change worse.
But the cost is proving so high that plants are not being built. This is partly because the penalties imposed by governments in the form of a carbon tax or charges for pollution permits are so low that there is no incentive for carbon capture.
Another problem is that the technology for removing carbon from fossil fuels, either before or after combustion, uses 40 percent more fuel to achieve the same amount of power.
In conferences designed to promote the technology enthusiasts wonder how long they can continue, despite the "fine promises" that it was this technology that would save the oil and gas industry, Gjefsen says.
He gives the example of Norway, which has invested billions of kroner in the research and development of CCS. In 2007 the former prime minister, Jens Stoltenberg, said that CCS would be "Norway's moon landing."
However, a full-scale treatment plant at the industrial site at Mongstad never came to fruition. The technology proved too energy-intensive and costly for large-scale use.
No takers
Four years of study and talking to industry insiders and environmental organizations, some of which have backed CCS, show the arguments for carbon capture differ from country to country, but in none of them is the technology taking off, he reports.
Gjefsen says that in America the major political restrictions on emissions never materialized. The only way that sufficient incentives could be provided to hasten the development of CCS is if emission cuts were imposed and the polluter made to pay.
In the EU, emission quotas were so generous that it was difficult to finance CCS because the price of carbon was so low.
Despite the fact that the technology is not being developed, the official position of governments remains that it is part of the solution to climate change.
They all accept the IEA estimate that to achieve a 50 percent cut in global CO2 emissions by 2050 (widely believed to be equivalent to limiting the increase in global temperature to two degrees Celsius), CCS will need to contribute nearly one-fifth of emissions reductions, across both power and industrial sectors.
The IEA has also estimated that by 2050 the cost of tackling climate change without CCS could be 70 percent higher than with it. The message from EU estimates is similar: 40 percent higher without CCS by 2030.
YOU MIGHT ALSO LIKE
World Leaders Urged to Kick Coal Habit to Save Lives, Money and the Planet
8 Major Cities Running Out of Water
EcoWatch Daily Newsletter
A Starbucks barista prepares a drink at a Starbucks Coffee Shop location in New York. Ramin Talaie / Corbis via Getty Images
By Cathy Cassata
Are you getting your fill of Starbucks' new Almondmilk Honey Flat White, Oatmilk Honey Latte, and Coconutmilk Latte, but wondering just how healthy they are?
By Sharon Kelly
Back in April last year, the Trump administration's Environmental Protection Agency decided it was "not necessary" to update the rules for toxic waste from oil and gas wells. Torrents of wastewater flow daily from the nation's 1.5 million active oil and gas wells and the agency's own research has warned it may pose risks to the country's drinking water supplies.
Swedish climate activist Greta Thunberg takes part in a "Friday for Future" youth demonstration in a street of Davos on Jan. 24, 2020 on the sideline of the World Economic Forum annual meeting. FABRICE COFFRINI / AFP via Getty Images
Treasury Secretary Steven Mnuchin pretended not to know who Greta Thunberg is, and then he told her to get a degree in economics before giving world leaders advice, as The Guardian reported.
The Visible Infrared Imaging Radiometer Suite on the Suomi NPP satellite acquired this image of forest fire smoke hovering over North America on Aug. 15, 2018. NASA Earth Observatory
New York City isn't known for having the cleanest air, but researchers traced recent air pollution spikes there to two surprising sources — fires hundreds of miles away in Canada and the southeastern U.S.
If temperatures continue to rise, the world is at risk from global
sea-level rise
, which will flood many coastal cities as seen above in Bangladesh. NurPhoto / Contributor / Getty Images
The mounting climate emergency may spur the next global financial crisis and the world's central banks are woefully ill equipped to handle the consequences, according to a new book-length report by the Bank for International Settlements (BIS), as S&P Global reported. Located in Basel, Switzerland, the BIS is an umbrella organization for the world's central banks.