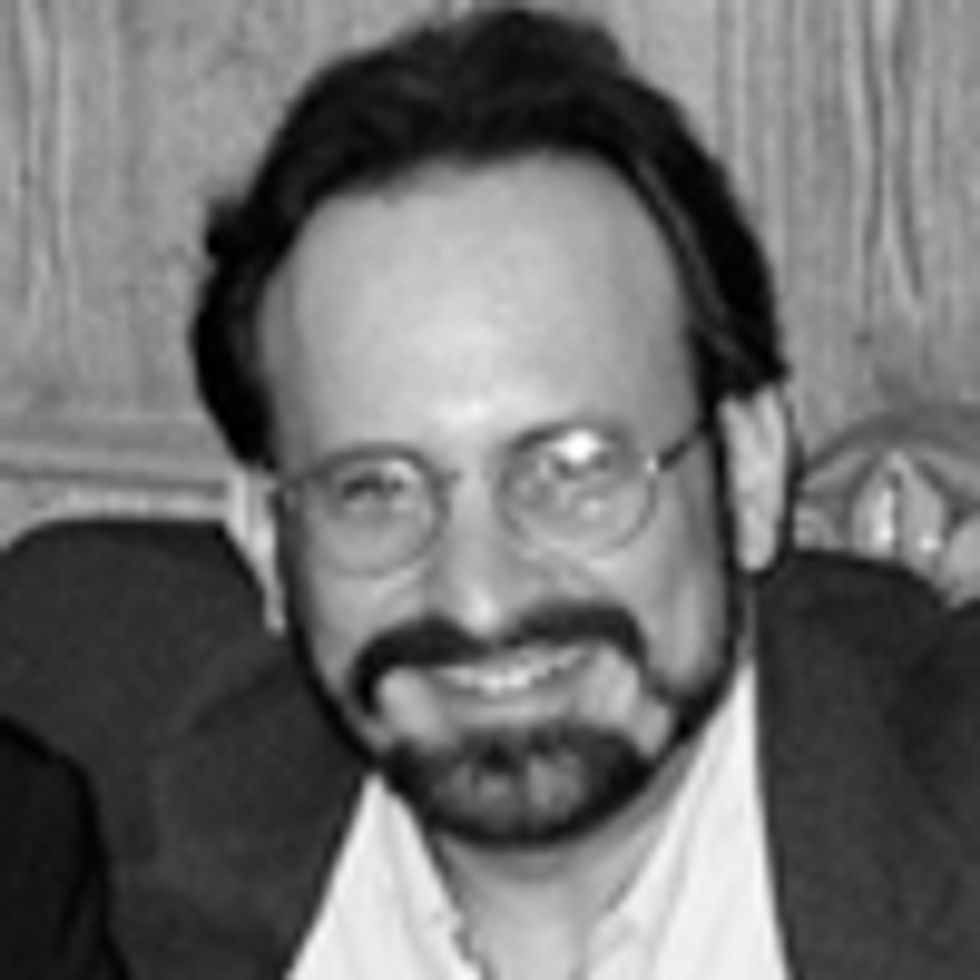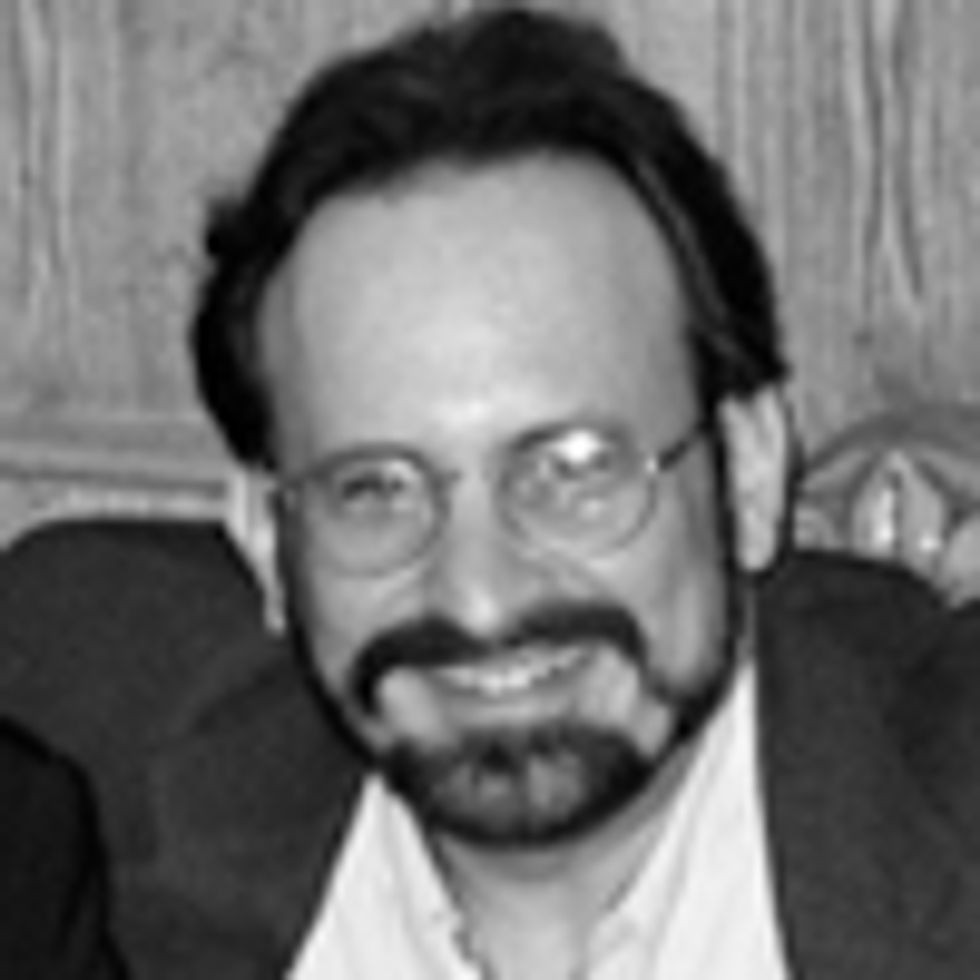 Congressional appropriators are collectively like the notorious Soup Nazi from Seinfeld. Special-interest lobbyists dole up for the dole-out, to face judgment both capricious and fascistic, impossible to predict. For the 2012 omnibus spending bill scheduled for a vote today, Dec. 16, one big surprise verdict has been rendered: "No soup for USEC!"
That's right, the alleged in-the-can $300 million bailout for my favorite non-performing nuclear company won't be leaving the can, or perhaps we should say it's been flushed down the can—it isn't in the bill being introduced in the House. "Left on the cutting-room floor," is how one breaking press account describes it. The "American Centrifuge Plant" or ACP as they called it, is now kaput.
There are few winners in the energy sector. Time-warp manufacturers of incandescent light-bulbs are one, as Congress would block implementation of the Department of Energy's lighting efficiency standards. Why not go whole-hog and rescind the rural electrification program, so to revive the beeswax industry? A coalition of manufacturers, energy industry groups and environmentalists has assembled to bash the move.
Virtually all programs of the Department of Energy (DOE) face cuts from budgets requested by the Administration. Renewable energy suffers more than nuclear and fossil fuels. The $181 million in unallocated authority for renewable energy loan guarantees is rescinded, terminating that whole program, but everybody knew that was coming. And, $233 million has been cut from the U.S. Environmental Protection Agency.
Nuclear industry dreams for a revival of the Yucca Mountain spent fuel repository are dashed, as hoped-for funding to pursue the project did not materialize. That hits USEC at the back-end, since the company's one diversified subsidiary specializes in the storage and transportation of spent nuclear fuel.
No Soup for USEC!
I first heard of the disappearance of the USEC bailout from the DC deal of deals on Dec. 15, when sent a link to the published Energy and Water portion of the bill, which includes no mention of any special funding for USEC. That was soon followed by trade-press articles expressing astonishment that the ballyhooed bailout was gone, as if there had been some mistake. By the end of the trading day, USEC stock was moving in enormous blocks—about 1.5 million shares in the last half hour—to close at the all-time low of $1.16, and falling.
It's almost as if my jabs at Congressman LaTourette (R-OH), pusher of the bailout in the House [see part 4 of this series] had been taken seriously. The impression was reinforced by subsequent analysis of the vanishing bailout in Politico, which included claims that Senate Appropriations leaders, led by Democrats Feinstein and Reid, had forwarded proposed bailout language to the House side and never heard back.
But this explanation by way of accident represents journalistic ignorance, not congressional negligence. Whatever the public posturing, legislators backed away from the bailout for reasons, many of them elaborated in this series of articles on USEC. [see part 1 of this series and subsequent articles in this series] USEC had continued to characterize the needed assistance differently from what DOE was proposing: USEC needed cash to pay its bills, plus a massive loan guarantee; while DOE offered only "technical assistance" with controlled, delayed disbursement. USEC needed a heroine fix. DOE offered methadone rehabilitation.
Atomic Stink Bomb
USEC also had to hope that the congressional bailout would slide by before news of the company's partnership talks with the distinctly un-American AREVA were disclosed. And it almost happened that way, until the omnibus agreement was delayed and AREVA spilled the beans in Paris, in a crisis. The flirtation with the French may have been especially damaging to relations with the Francophobic Tea Party caucus in the House of Representatives.
In sum, the proposed USEC bailout had become an atomic stink bomb, a potential Solyndra Grande that no House Republican wants hung around his neck. And that may hold particularly true of House Speaker Boehner, from Too-Close, Ohio.
That interpretation is supported by reporting in the Columbus Dispatch, according to which, Boehner and other House Republicans considered the proposed USEC bailout as a potential violation of their pledge to include no earmarks—a point I made when the bailout idea was unveiled.
While it remains technically possible for the USEC bailout, or any other change, to be added to the bill in the final hours, nobody thinks that will actually happen. Congress intends to adjourn for the holidays, and USEC will be left with its threat to "demobilize" ACP permanently, in the absence of both a bailout and a loan guarantee.
The only total reality escapee is Rob the Poor Portman, U.S. Senator from Ohio, who has built his whole political career on USEC advocacy. "We can't let it go. This would require us to come back later and spend far more of the taxpayers' money," Portman is quoted as saying by Politico, on news of the missing bailout language. "You have to have it."
No, Rob, we don't have to have it. Your White House ambitions are not a national security need.
A more accurate assessment of the "American Centrifuge Plant" was made also on Thursday afternoon by a regular commenter on a USEC investor message board: "Yes, it's over. It was never real anyway."
The big winners of the 2012 omnibus appropriations battle are the people of Ohio, who now can reclaim our public land from the political fiction that has passed.
EcoWatch Daily Newsletter
Related Articles from EcoWatch
Recent Stories from EcoWatch