OMG: I Hooked Up with a Girl Who Works for Greenpeace
Oct. 28, 2012 07:50AM EST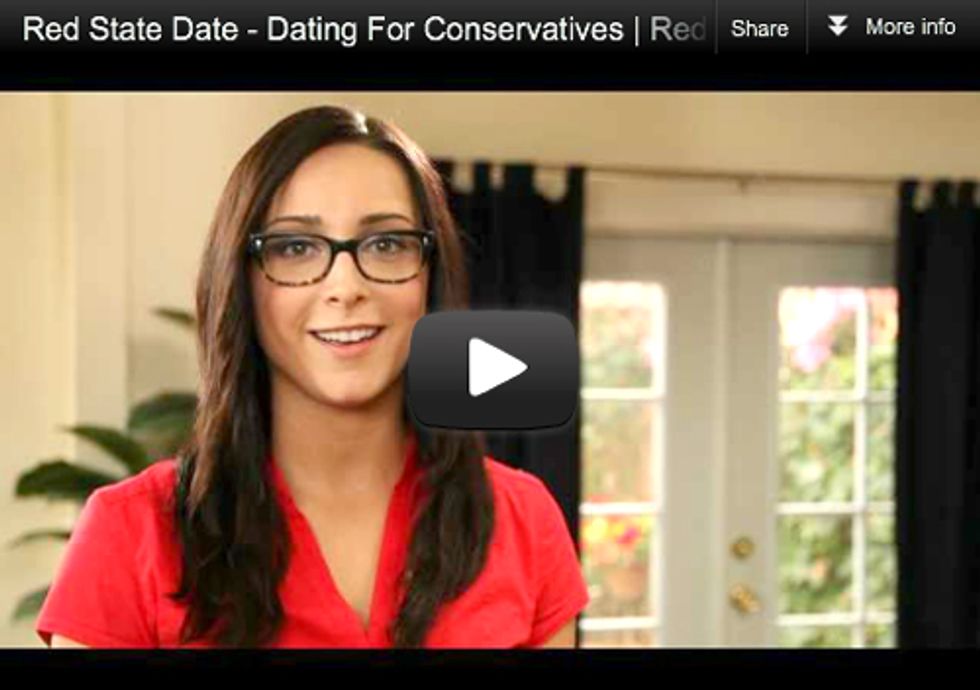 By Paul E McGinniss
Imagine the horror of a die hard conservative finding out he got to third base with a Greenpeace Obama loving liberal! Ha!
And if you're a die hard liberal you'd freak to find out the date you have the hots for is a Sarah Palin loving, clean coal cheerleading, National Rifle Association fanatic.  
Luckily, two new dating sites RedStateDate.com and BlueStateDate.com can help you find love with people who share similar political and social values. Let them do the vetting for you so there's no need for that awkward date where you have to nervously ask your new flame what side of the aisle they sit on!  
Through daily straw polls and a forum to discuss opinions regarding current events, previous campaign work or even a shared affinity or dislike of a particular politician, RedStateDate.com and BlueStateDate.com engage members and their potential matches to take sides on real-time developments in the political world as they unfold. The sites help those looking for politically correct love to have the most comprehensive views possible of where potential hookups stand on the important political issues of our time.
So relax. Dating has never been more politically safe. There's no more worrying if that person you woke up next to is hitting for the wrong team. Not all of us are like James Carville and Mary Matalin who obviously are genetically capable of long-term nooky with their political opposite.
Check out these hysterical videos from RedStateDate.com and BlueStateDate.com:
Share your experiences below if you've found out that the person you really dig doesn't share your political beliefs or values.
——-
Paul E McGinniss is The New York Green Advocate. He is a green building consultant and real estate broker in New York. He is pretty much obsessed with all things environment and has lately become a resiliency addict.
EcoWatch Daily Newsletter
Related Articles from EcoWatch
Recent Stories from EcoWatch