This website uses cookies to ensure you get the best experience while browsing it. By clicking 'Got It' you're accepting these terms.


The best of EcoWatch, right in your inbox. Sign up for our email newsletter!
Oil Train Disaster Anniversary Kicks Off Week of Action and 'Blast Zone' Mapping Tool
Jul. 07, 2014 10:49AM EST
Energy
On July 6, 2013, one year ago yesterday, a train carrying oil derailed in the sleepy Quebec town of Lac-Mégantic, resulting in an explosion so wild and so hot it leveled several city blocks and incinerated the bodies of many of its 47 victims.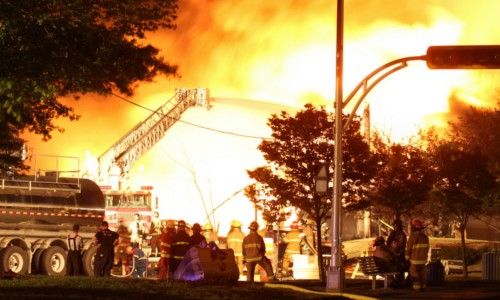 The accident put the tiny town on the international media circuit and dragged a new social concern with it: oil trains. Whether you call them oil trains, tanker trains or bomb trains, chances are you didn't call them anything at all before that day last year.
Before the tragedy of Lac-Mégantic, several smaller tanker train accidents across North America had already raised alarm over the danger of transporting oil and other fuels by rail in small communities with tracks often running through city centres and residential areas.
In the wake of Lac-Mégantic, however, critics, environmental organizations, journalists and concerned communities began tracking the growing movement of volatile oil shipments across the continent.
Keeping pace with oil transport
Overall shipments of oil by rail have increased by 28,000 percent since 2009.
In 2012 nearly 40,000 barrels of oil were shipped to the U.S. each day, although surging oil production in the Bakken Shale has simultaneously led to an increase of oil by rail shipments of crude north of the border.
In 2013 oil train accidents resulted in more than 1.15 million gallons of spilled oil. This represents a 50-fold increase over the yearly average between 1975 and 2012.
According to some, the surge in rail transport of petroleum products has outpaced regulatory oversight. Lax oversight may have contributed to the devastation at Lac-Mégantic, according to the Canadian Centre for Policy Alternatives (CCPA).
In an October 2013 report, author Bruce Campbell, the CCPA's executive director, wrote, "In my view, the evidence points to a fundamentally flawed regulatory system, cost-cutting corporate behavior that jeopardized public safety and the environment, and responsibility extending to the highest levels of corporate management and government policy making."
According to Transport Safety Board of Canada data, accidents involving dangerous goods have increased since last year.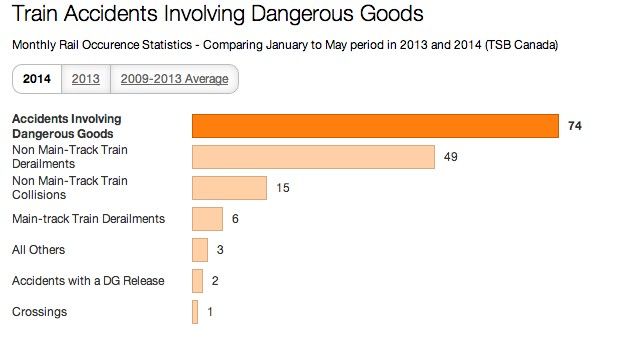 Screen shot of TSB Canada data complied by CTV News.
Poor Tank Design, Poorer Response Plan
According to CN Rail chief executive Claude Monegau, poor tank car design was "one of the most important systematic issues" leading to the tragedy in Lac-Mégantic. Earlier this year a Canadian government-commissioned rail safety group said more needed to be done to ensure the safety of oil tanker cars carrying crude through communities.
Since then the government has implemented a plan to upgrade or retire generic oil tanker cars, known as DOT-111s. In February there were roughly 228,000 DOT-111 cars in operation across North American and 92,000 of those were carrying flammable liquids.
Civil engineering expert and professor Roza Galvez-Cloutier, who examined the derailment in Lac-Mégantic, recently said no appropriate plans or equipment are in place to prevent a similar situation from recurring in Canada.
"There was an evident lack of preparation at all levels," Galvez-Cloutier said recently in a Science Media Centre of Canada webinar reviewing the events at Lac-Mégantic. "Prevention measures, preparedness and emergency plans need to urgently be updated."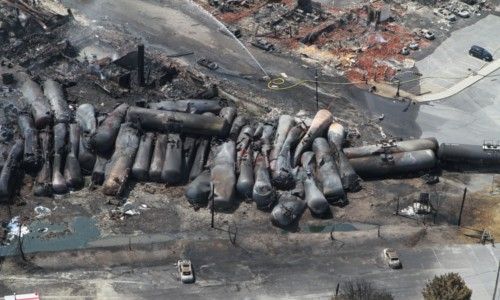 "I think there was a panic and there was a lack of co-ordination," she said.
At the time of the incident, firefighters were cooling oil tankers without having subdued the fire, Galvez-Cloutier recounted, adding the emergency response personnel did not know what the composition of the burning oil was.
Had they known, it's likely they would have responded more appropriately to the fire, Galvez-Cloutier said, using foam suppressants, for example.
"I know that Ultramar brought in, as a last resort, some foam to assist, but this was based on their goodwill, not a pre-planned emergency measure," she said.
Grassroots Groups Respond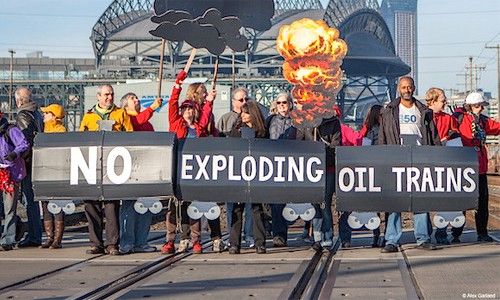 The increase in oil tanker accidents led a coalition of environmental organizations to create an Oil by Rail Week of Action between July 6 and 13. The coalition includes ForestEthics, Oil Change International, 350.org and the Sierra Club.
Today, the groups plan to launch a "blast zone" website which will make communities along oil tanker routes searchable by address.
Eddie Scher, spokesperson for ForestEthics, said the website brings together rail industry data and Google maps to make evacuations zones visible.
"It allows you to plug in your address and see where you sit in relation to this Google map blast zone," Scher told DeSmog Canada by phone.
"And what you find, which isn't that surprising, is that these trains—mile long trains carrying 3 million gallons of oil—go right through the center of almost very major city in U.S."
"Our rail system was designed to carry goods, not carry hazardous materials through city centers," Scher said.
Major cities including L.A., Oakland and Chicago have oil trains running through them.
The database, which is searchable for both U.S. and Canadian addresses, is designed to bring information about oil train transport to the public, something Scher says should already be available to the communities along rail transport lines.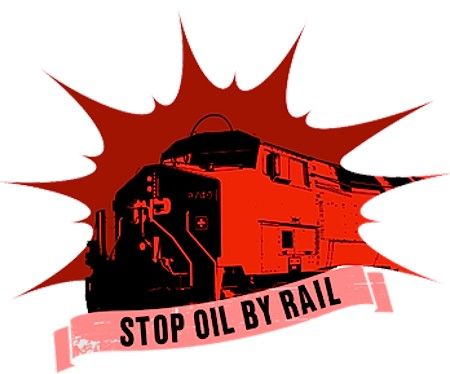 "It's pretty outrageous that we're the ones to have to do this. We're happy that emergency responders have this information but everyone should know what's going on."
"We're working on the numbers right now, but it's easy to say with the information we have that 10 of millions of Americans live in that blast zone," Scher said.
"The amount of the populations that is threatened is huge. What we're really trying to do is to let folks see what is going on."
EcoWatch Daily Newsletter
jenifoto / iStock / Getty Images
Many people consider granola bars a convenient and healthy snack and enjoy their flavor and versatility.
A common green darners (Anax junius). Judy Gallagher / Flickr
By Jason Bittel
It's that time of year again: Right now, monarch butterflies are taking wing in the mountains of northwestern Mexico and starting to flap their way across the United States.
fstop123 / iStock / Getty Images Plus
At EcoWatch, our team knows that changing personal habits and taking actions that contribute to a better planet is an ongoing journey. Earth Day, happening on April 22, is a great reminder for all of us to learn more about the environmental costs of our behaviors like food waste or fast fashion.
To offer readers some inspiration this Earth Day, our team rounded up their top picks for films to watch. So, sit back and take in one of these documentary films this Earth Day. Maybe it will spark a small change you can make in your own life.
Denali national park. Domen Jakus / Flickr / CC BY-NC 2.0
By Stephanie Gagnon
Happy National Parks Week! This year, between April 20 and 28, escape to the beautiful national parks — either in person or in your imagination — and celebrate the amazing wildlife that calls these spaces home.
Sesame, three months old, at Seal Rescue Irleand.
Screenshot / Seal Rescue Ireland Instagram
On Friday, Seal Rescue Ireland released Sesame the seal into the ocean after five months of rehabilitation at the Seal Rescue Ireland facility. Watch the release on EcoWatch's Facebook.

Beer packs of Guinness will now come in a cardboard box. Diageo

By Jordan Davidson
Guinness is joining the fight against single use plastic. The brewer has seen enough hapless turtles and marine life suffering from the scourge of plastic.
Maskot / Getty Images
People of all ages are spending more of their day looking at their phones, computers and television screens, but parents now have another reason for limiting how much screen time their children get — it could lead to behavioral problems.