This website uses cookies to ensure you get the best experience while browsing it. By clicking 'Got It' you're accepting these terms.
Oil Prices Drop As Global Warming Rises
Jan. 20, 2015 08:19PM EST
Climate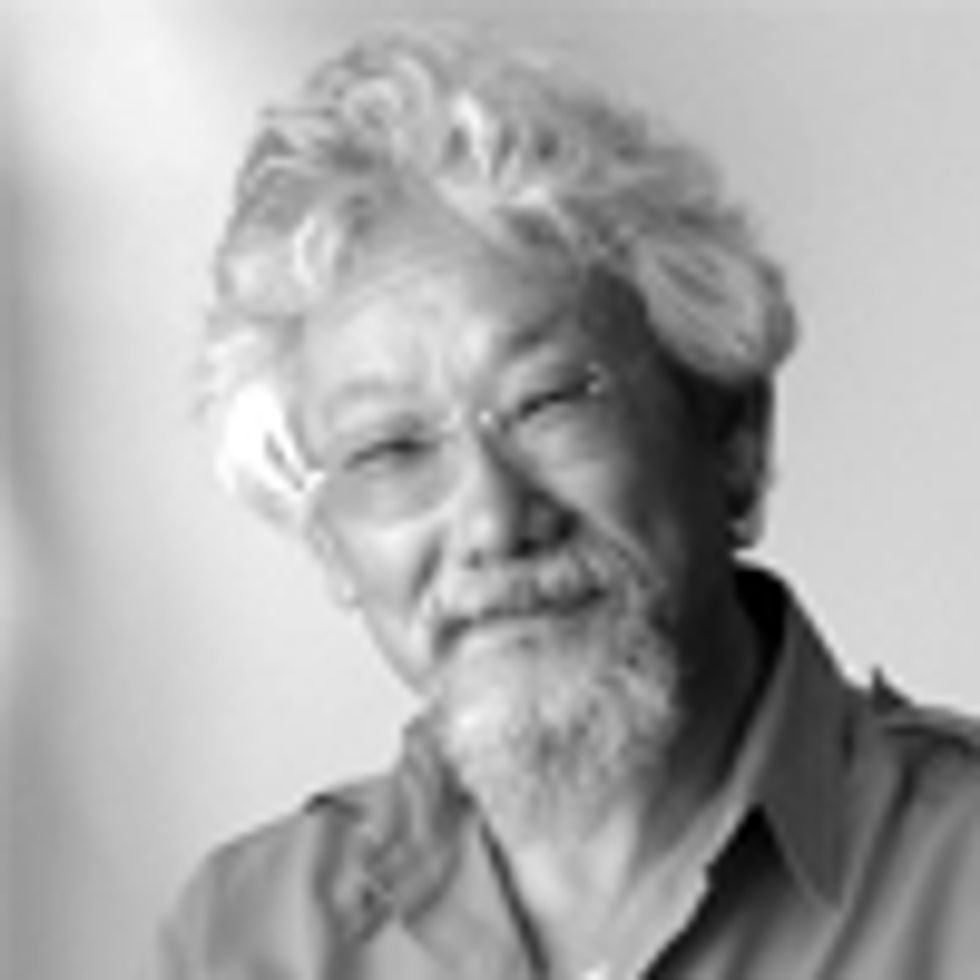 With oil prices plunging from more than $100 a barrel last summer to below $50 now, the consequences of a petro-fuelled economy are hitting home—especially in Alberta, where experts forecast a recession. The province's projected budget surplus has turned into a $500-million deficit on top of a $12-billion debt, with predicted revenue losses of $11 billion or more over the next three or four years if prices stay low or continue to drop as expected. Alberta's government is talking about service reductions, public-sector wage and job cuts and even increased or new taxes on individuals. TD Bank says Canada as a whole can expect deficits over the next few years unless Ottawa takes money from its contingency fund.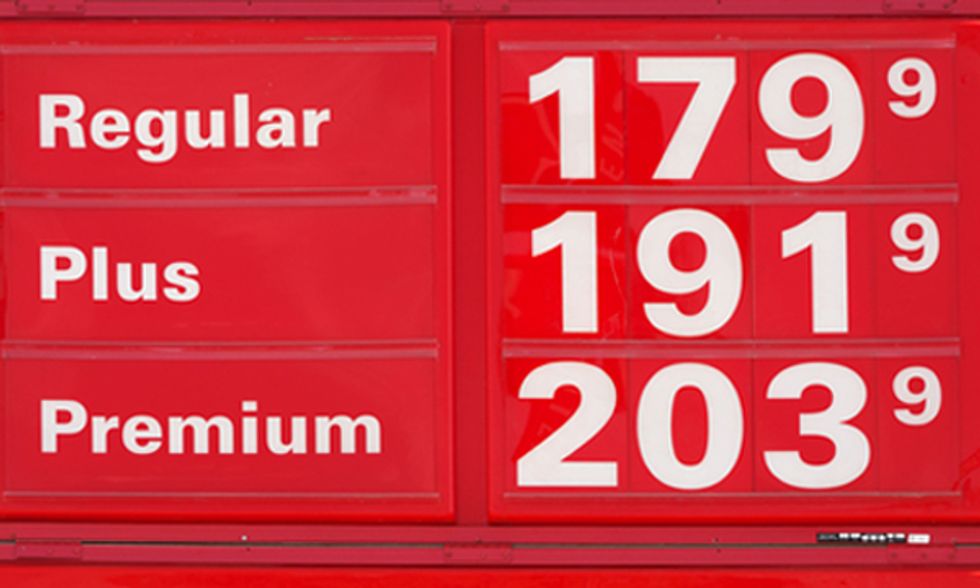 As world leaders prepare for the UN climate summit later this year, we must look at the recent market meltdown as an opportunity to shift away from fossil fuels. Photo credit: Shutterstock
It's absurd that a lower price on a single commodity could have such a profound economic impact, but that's what happens when you put all your eggs in one basket and fail to plan for such contingencies. With a population and oil-and-gas production profile similar to Alberta, Europe's largest petroleum producer, Norway, is also feeling the impacts. But much higher taxes on industry, majority state ownership of the country's largest oil-and-gas company and an approximately $900-billion sovereign wealth fund built from oil revenues are cushioning the fall.
Some see low fuel prices as good news, but there are many downsides. With driving becoming less costly, more cars and trucks could be on the road, which is good for the auto industry but bad in terms of pollution, climate change and traffic accidents. And because the price of oil is now lower than the cost to extract oilsands bitumen, the industry is starting to put the brakes on rapid expansion plans—bad news for workers and businesses in Fort McMurray and those heavily invested in the industry but good news for the planet.
Recent research shows most of Canada's oilsands bitumen—as well as all Arctic oil and gas, most of Canada's coal and some conventional oil and gas—must be left in the ground if the world is to avoid a global temperature increase of more than 2 C above pre-industrial levels, the internationally agreed-upon threshold for limiting catastrophic impacts of global warming. The report, by researchers at University College London's Institute for Sustainable Resources and published in the journal Nature, concludes a third of the world's oil reserves, half of gas reserves and more than 80 percent of coal reserves must not be burned before 2050.
The study also found that carbon capture and storage, touted as one way to continue exploiting and burning fossil fuels, is too new, expensive and limited to make enough of a difference by 2050.
Study co-author Paul Ekins told National Geographic that putting hundreds of billions of dollars into fossil fuel exploration and development is "deeply irrational" economic behaviour. "What would be ideal," he said, would be to "use the opportunity of this fall in the oil price to start instituting a global carbon tax, which would take some of the volatility out of the prices." Removing fossil fuel subsidies would also help.
John Stone, a Canadian scientist and lead author on the most recent Intergovernmental Panel on Climate Change report, told CBC the UCL study "is another wake-up call to snap us out of our denial of climate change.
With 2014 confirmed as the hottest year on record, and 13 of the hottest 15 years having occurred since 2000, we can't afford to ignore the consequences. According to researchers, the odds that natural variability is causing today's climate change are less than one in 27 million! It's astounding that, in the face of such overwhelming evidence from scientists worldwide, people continue to deny the problem exists or that humans are responsible and can or should do anything about it.
It's especially irresponsible when energy conservation and cleaner fuel alternatives offer so many economic benefits, including job creation, greater stability and reduced health-care costs. As world leaders prepare for the UN climate summit later this year, we must look at the recent market meltdown as an opportunity to shift away from fossil fuels. It'll be much easier and less costly to get on with it now than to wait until we're left with few choices.
YOU MIGHT ALSO LIKE
UN Climate Chief: Carbon Bubble Is Now a Reality
10 Most Important Things We Can Do to Change the Food System
EcoWatch Daily Newsletter
Deserted view of NH24 near Akshardham Temple on day nine of the 21-day nationwide lockdown to curb the spread of coronavirus on April 2, 2020 in New Delhi, India. Raj K Raj / Hindustan Times via Getty Images
A Unicef social mobilizer uses a speaker as she carries out public health awareness to prevent the spread and detect the symptoms of the COVID-19 coronavirus by UNICEF at Mangateen IDP camp in Juba, South Sudan on April 2. ALEX MCBRIDE / AFP / Getty Images
By Eddie Ndopu
South Africa is ground zero for the coronavirus pandemic in Africa.
Its townships are typical of high-density neighbourhoods across the continent where self-isolation will be extremely challenging.
The failure to eradicate extreme poverty is a threat beyond the countries in question.
The outside of the Food and Drug Administration headquarters in White Oak, Md. on Nov. 9, 2015. Al Drago / CQ Roll Call
The U.S. Food and Drug Administration has approved the use of two malarial drugs to treat and prevent COVID-19, the respiratory infection caused by the SARS-CoV-2 coronavirus, despite only anecdotal evidence that either is proven effective in treating or slowing the progression of the disease in seriously ill patients.

Some
speculate
that the dissemination of the Antarctic beeches or Nothofagus moorei (seen above in Australia) dates to the time when
Antarctica
, Australia and
South America
were connected. Auscape / Universal Images Group / Getty Images
A team of scientists drilled into the ground near the South Pole to discover forest and fossils from the Cretaceous nearly 90 million years ago, which is the time when dinosaurs roamed the Earth, as the BBC reported.
The recovery of elephant seals is one of the "signs of hope" that scientists say show the oceans can recover swiftly if we let them. NOAA /
CC BY 2.0