This website uses cookies to ensure you get the best experience while browsing it. By clicking 'Got It' you're accepting these terms.
Oil Prices Drop As Global Warming Rises
Jan. 20, 2015 08:19PM EST
Climate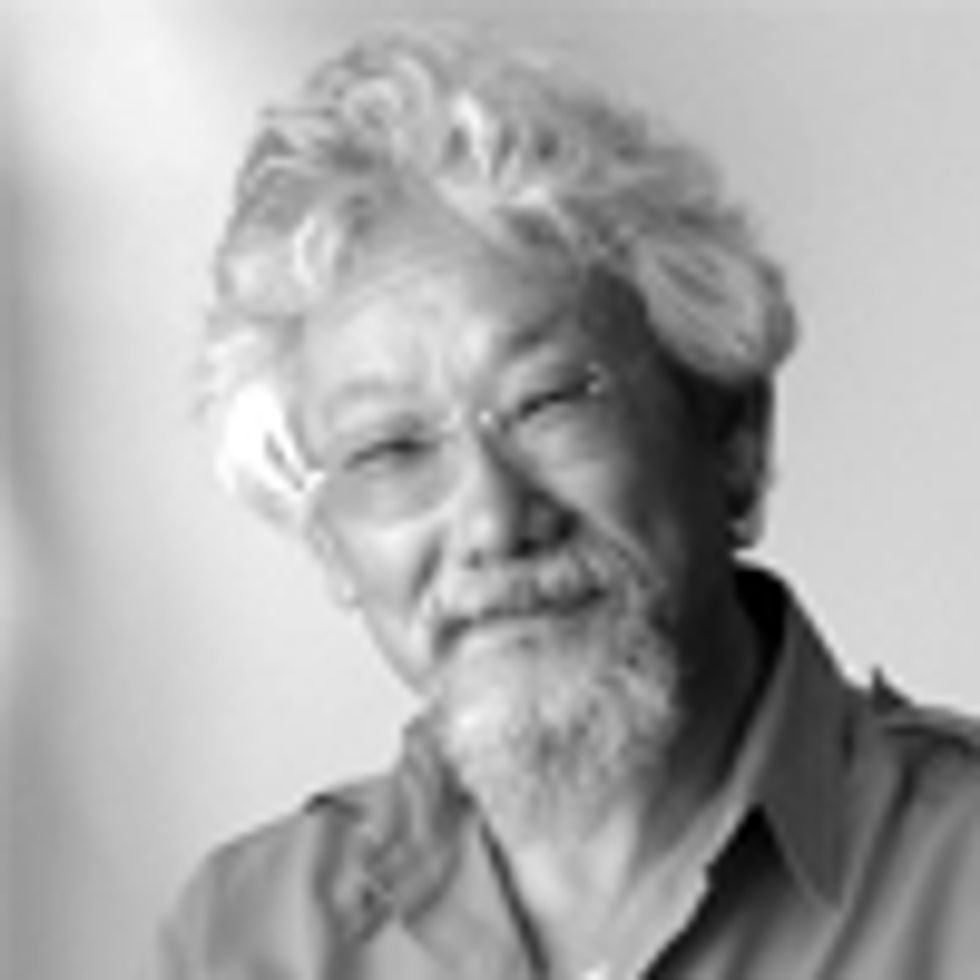 With oil prices plunging from more than $100 a barrel last summer to below $50 now, the consequences of a petro-fuelled economy are hitting home—especially in Alberta, where experts forecast a recession. The province's projected budget surplus has turned into a $500-million deficit on top of a $12-billion debt, with predicted revenue losses of $11 billion or more over the next three or four years if prices stay low or continue to drop as expected. Alberta's government is talking about service reductions, public-sector wage and job cuts and even increased or new taxes on individuals. TD Bank says Canada as a whole can expect deficits over the next few years unless Ottawa takes money from its contingency fund.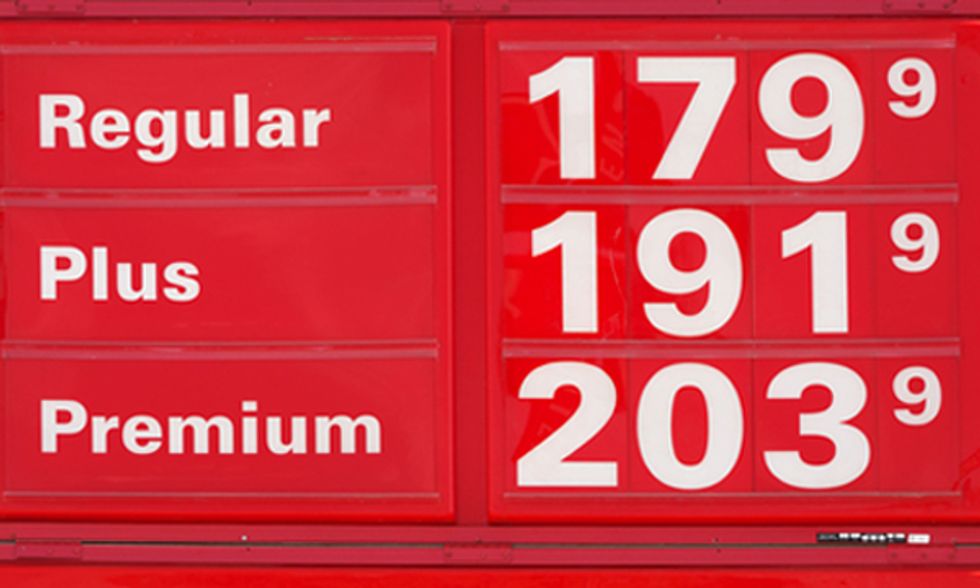 As world leaders prepare for the UN climate summit later this year, we must look at the recent market meltdown as an opportunity to shift away from fossil fuels. Photo credit: Shutterstock
It's absurd that a lower price on a single commodity could have such a profound economic impact, but that's what happens when you put all your eggs in one basket and fail to plan for such contingencies. With a population and oil-and-gas production profile similar to Alberta, Europe's largest petroleum producer, Norway, is also feeling the impacts. But much higher taxes on industry, majority state ownership of the country's largest oil-and-gas company and an approximately $900-billion sovereign wealth fund built from oil revenues are cushioning the fall.
Some see low fuel prices as good news, but there are many downsides. With driving becoming less costly, more cars and trucks could be on the road, which is good for the auto industry but bad in terms of pollution, climate change and traffic accidents. And because the price of oil is now lower than the cost to extract oilsands bitumen, the industry is starting to put the brakes on rapid expansion plans—bad news for workers and businesses in Fort McMurray and those heavily invested in the industry but good news for the planet.
Recent research shows most of Canada's oilsands bitumen—as well as all Arctic oil and gas, most of Canada's coal and some conventional oil and gas—must be left in the ground if the world is to avoid a global temperature increase of more than 2 C above pre-industrial levels, the internationally agreed-upon threshold for limiting catastrophic impacts of global warming. The report, by researchers at University College London's Institute for Sustainable Resources and published in the journal Nature, concludes a third of the world's oil reserves, half of gas reserves and more than 80 percent of coal reserves must not be burned before 2050.
The study also found that carbon capture and storage, touted as one way to continue exploiting and burning fossil fuels, is too new, expensive and limited to make enough of a difference by 2050.
Study co-author Paul Ekins told National Geographic that putting hundreds of billions of dollars into fossil fuel exploration and development is "deeply irrational" economic behaviour. "What would be ideal," he said, would be to "use the opportunity of this fall in the oil price to start instituting a global carbon tax, which would take some of the volatility out of the prices." Removing fossil fuel subsidies would also help.
John Stone, a Canadian scientist and lead author on the most recent Intergovernmental Panel on Climate Change report, told CBC the UCL study "is another wake-up call to snap us out of our denial of climate change.
With 2014 confirmed as the hottest year on record, and 13 of the hottest 15 years having occurred since 2000, we can't afford to ignore the consequences. According to researchers, the odds that natural variability is causing today's climate change are less than one in 27 million! It's astounding that, in the face of such overwhelming evidence from scientists worldwide, people continue to deny the problem exists or that humans are responsible and can or should do anything about it.
It's especially irresponsible when energy conservation and cleaner fuel alternatives offer so many economic benefits, including job creation, greater stability and reduced health-care costs. As world leaders prepare for the UN climate summit later this year, we must look at the recent market meltdown as an opportunity to shift away from fossil fuels. It'll be much easier and less costly to get on with it now than to wait until we're left with few choices.
YOU MIGHT ALSO LIKE
UN Climate Chief: Carbon Bubble Is Now a Reality
10 Most Important Things We Can Do to Change the Food System
EcoWatch Daily Newsletter
Pro-environment demonstrators on the streets of Washington, DC during the Jan. 20, 2017 Trump inauguration.
Mobilus In Mobili
/ Flickr /
CC BY-SA 2.0
By Dr. Brian R. Shmaefsky
One year after the Flint Water Crisis I was invited to participate in a water rights session at a conference hosted by the US Human Rights Network in Austin, Texas in 2015. The reason I was at the conference was to promote efforts by the American Association for the Advancement of Science (AAAS) to encourage scientists to shine a light on how science intersects with human rights, in the U.S. as well as in the context of international development. My plan was to sit at an information booth and share my stories about water quality projects I spearheaded in communities in Bangladesh, Colombia, and the Philippines. I did not expect to be thrown into conversations that made me reexamine how scientists use their knowledge as a public good.
Mt. Rainier and Reflection Lake on Sept. 10, 2015. Crystal Geyser planned to open a bottling plant near Mt. Rainier, emails show.
louelke - on and off / Flickr
Bottled water manufacturers looking to capture cool, mountain water from Washington's Cascade Mountains may have to look elsewhere after the state senate passed a bill banning new water permits, as The Guardian reported.
Large storage tank of Ammonia at a fertilizer plant in Cubatão, Sao Paulo State, Brazil. Luis Veiga / The Image Bank / Getty Images
The shipping industry is coming to grips with its egregious carbon footprint, as it has an outsized contribution to greenhouse gas emissions and to the dumping of chemicals into open seas. Already, the global shipping industry contributes about 2 percent of global carbon emissions, about the same as Germany, as the BBC reported.
At high tide, people are forced off parts of the pathway surrounding DC's Tidal Basin. Andrew Bossi /
Wikimedia
The Jefferson Memorial in Washington, DC overlooks the Tidal Basin, a man-made body of water surrounded by cherry trees. Visitors can stroll along the water's edge, gazing up at the stately monument.
But at high tide, people are forced off parts of the path. Twice a day, the Tidal Basin floods and water spills onto the walkway.
Lioness displays teeth during light rainstorm in Kruger National Park, South Africa. johan63 / iStock / Getty Images
Ahead of government negotiations scheduled for next week on a global plan to address the biodiversity crisis, 23 former foreign ministers from various countries released a statement on Tuesday urging world leaders to act "boldly" to protect nature.