Oil and Water Don't Mix: California Must Ban Fracking
Oct. 14, 2015 08:30AM EST
Energy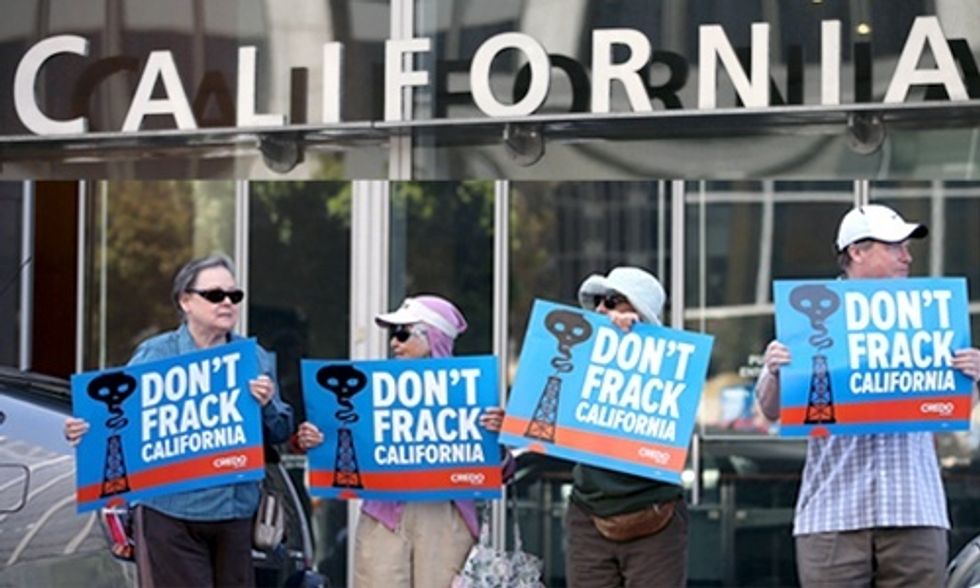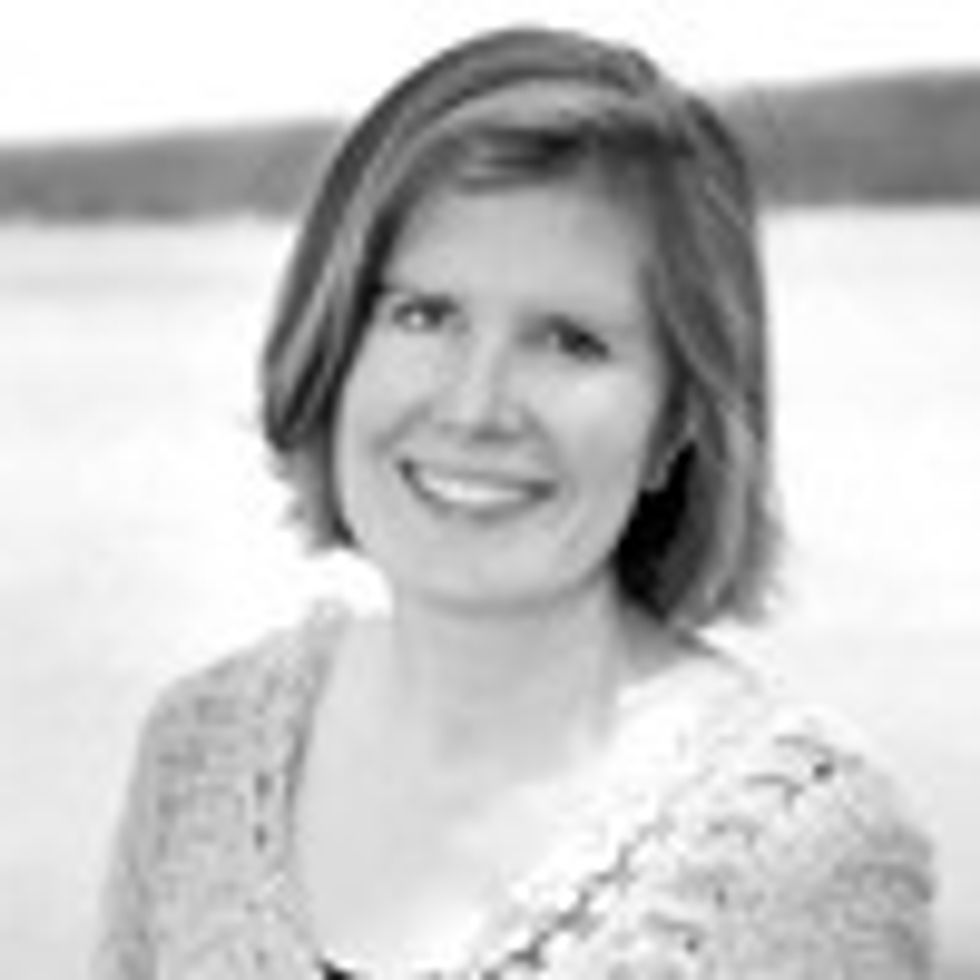 Millions of years ago, shallow oceans covered big swaths of North America. The bottoms of these ancient seas became cemeteries for sea lilies, squid and diatoms. In this oxygen-poor environment, these creatures turned into drops of oil or bubbles of methane.
Time and pressure turned the silty layers of the seafloor into stony layers of shale, trapping the oily, gassy corpses within. These fossilized graveyards are now the bedrock that underlies much of our nation, including upstate New York, where I live, and the San Joaquin Basin of California. New York's old ocean floor is named the Marcellus Shale. Here in California, it's called the Monterey Shale, and it runs from Modesto to Bakersfield.
The question of our time is whether or not to shatter these layers of prehistoric rock, located thousands of feet below the sunlit surface, and exhume the scattered oil and gas they contain. Because shale does not give up its dead easily—drillers can't just stick a straw down into the Earth and expect geysers to flow—"unconventional" techniques, such as fracking, are required.
Fracking uses water as a sledgehammer to break apart subterranean layers of shale and a slurry of sand and chemicals—many of them toxic—to prop the cracks open and allow the oil or gas to flow.
In a time of climate emergency, the wisdom of blowing up bedrock to keep the fossil fuel party going is questionable. And a growing body of evidence shows that fracking cannot be done, under any known regulatory framework, without risking public health. This conclusion, reached by New York's Department of Health last December, became the foundation for Gov. Cuomo's statewide ban on fracking.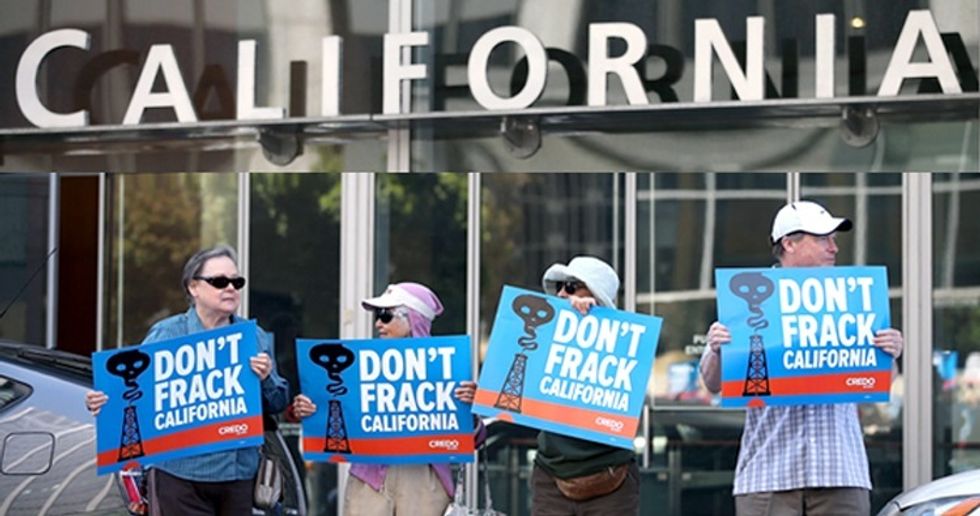 Here in drought-stricken California, there is an additional consideration. Extracting oil, particularly oil locked in shale, imperils an increasingly scarce natural resource—water.
Last week, the U.S. Geological Survey delivered two pieces of news about the Monterey Shale. It contains far less oil and gas than previously thought. And its extraction largely depends on "unconventional" methods.
This is actionable intelligence and, for a governor who has already declared the drought a state of emergency, should be sufficient to ban fracking in California once and for all.
Oil drilling threatens the dwindling supplies of freshwater that California still possesses. This happens in one of three ways. First, much of the water used for fracking becomes permanently entombed in deep geological strata. It exits the water cycle and will never again fall as rain or fill a reservoir. It's just gone.
Second, the chemicals used in fracking can migrate through unseen cracks and fissures and contaminate groundwater. We know for a fact that this has happened in other states. As the California Council on Science and Technology warned last summer, California is at particular risk for fracking-induced groundwater contamination because much of the oil-containing shale is located in shallow layers located close to aquifers.
As snowpacks disappear and rivers run dry, groundwater is increasingly eyed as California's salvation. Is this really the moment to double down on oil drilling?
Third, the water that does return to the surface with the oil is, in California, not only toxic but especially briny. No technology exists to turn this wastewater into fresh drinkable water. Last summer, news broke that the Division of Oil, Gas and Geothermal Resources was negligent in its oversight of oil companies that were pumping fracking wastewater directly into protected aquifers. This wastewater contained high levels of carcinogenic benzene. Those aquifers are now ruined. It's clear that oil and gas companies will continue to ignore water quality laws so long as they are allowed to drill. If they expand extraction deeper into the Monterey Shale, water will be the victim.
Meanwhile, students in the Central Valley's Tulare County are told not to use drinking fountains because the water is unsafe. And people in East Porterville have already seen their wells go completely dry. As in, when they turn the spigot, nothing comes out.
Gov. Brown has a choice. He can allow outdated and dangerous energy practices to continue to threaten California's limited water resources and public health. Or he can stop it. The world is watching.
Sandra Steingraber, PhD, is a biologist and co-author of a report released today on the risks and harms of fracking.
YOU MIGHT ALSO LIKE
John Oliver Rips Fracking Industry for its Deadly Bakken Boom, Killing One Person Every Six Weeks
2 More Fracking-Related Earthquakes Hit Oklahoma Despite New Rules Meant to Prevent Them
Mark Ruffalo Urges Pennsylvania Governor to Enact Immediate Fracking Moratorium
EcoWatch Daily Newsletter