This website uses cookies to ensure you get the best experience while browsing it. By clicking 'Got It' you're accepting these terms.
Ohio's Renewable Energy Freeze Threatens Growth of Solar and Wind Investments and Jobs
Jan. 14, 2015 01:43PM EST
Business
When Ohio Governor John Kasich signed SB 310, a two-year freeze of the state's renewable energy and energy efficiency standards, last June, he was leading the way—backwards. Ohio became the first state to roll back standards that were already in place, passed in 2008 in an uncontroversial unanimous bipartisan vote. Those standards—which required that, by 2025, 25 percent of the state's energy be created by advanced energy sources, half of them renewables, and that utilities reduce energy use by 22 percent—proved effective not only in moving the state closer to a clean energy future but in creating jobs, fueling economic growth and generating new investment.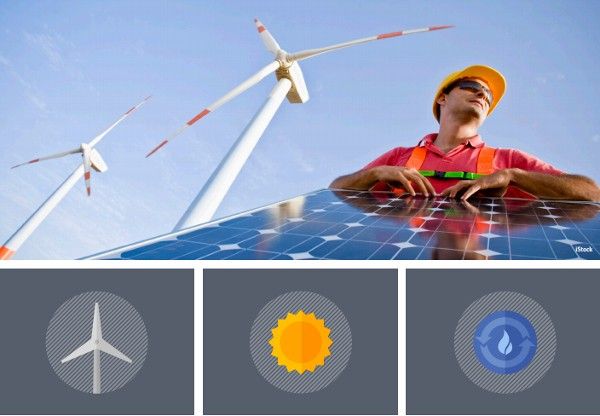 That's now threatened by the freeze, according to a new report from The Pew Charitable Trusts.
"Ohio is a prime example of why policy matters," said the Pew report. "Just as the state's energy policies once encouraged the development of a clean energy industry, recent uncertainty surrounding the renewable and efficiency portfolio standards has stunted investment and growth."
Pew's findings should be a warning for other states considering such a rollback bill, called the "Electricity Freedom Act" by lobby group the American Legislative Exchange Council (ALEC), which is pushing the effort. The study found that the standards had spurred business investment and manufacturing in a state well-positioned to take advantage of opportunities in the renewable sector because of its industrial history and infrastructure. Ohio was first in the country in the number of facilities making wind energy components and second in the country in making solar-related equipment as of 2013.
Since the 2008 passage of its alternative energy portfolio standard and energy efficiency portfolio standard, the study said, "The state has leveraged other state and federal financing such as tax exemptions, rebates and loans to build on that groundwork. Ohio attracted $1.3 billion in private clean energy investment from 2009 to 2013 and is expected to generate an additional $3.3 billion over the next decade."
Ohio had attracted $755 million in wind investments between 2009 and 2013, and has enough wind resources to meet all of the state's current energy needs. Its 86 solar technology facilities rank it 16th in the country in total capacity and 8th in total jobs numbers.
But the report cautions, "Installations and revenue in some sectors, particularly wind, are expected to stall because the state enacted a two-year freeze of the portfolio standards in June 2014. This action has affected many projects and contracts already underway, creating uncertainty for investors and businesses."
Already private investment in solar fell from 12th place nationally in 2012 to 20th nationally in 2013—from $187.4 million to $75.3 million—because of uncertainty about how the legislature might act on the standards. The legislature also eliminated a requirement for the amount of renewable energy that must be generated in-state, making such investment even less attractive. And it hampered wind development by enacting an onerous new setback regulation.
"Ohio's experience demonstrates the importance of long-term policy to foster growth in the clean energy industry," said Tom Swanson, manager for The Pew Charitable Trusts' clean energy initiative. "The state's alternative energy portfolio standard, along with the federal production tax credit, boosted Ohio's strong manufacturing base, which at one point supported 62 facilities producing wind energy components—more than any other state. But now, many manufacturers are directing their investments elsewhere because policy uncertainty is tightening the local market for their products."
Adding to that uncertainly, the fossil fuel-friendly legislature has formed a committee to study the possibility of killing the clean energy standards permanently, and it's packed with clean energy opponents. Ohio Environmental Council (OEC) deputy director Jack Shaner called the panel "an insincere sideshow."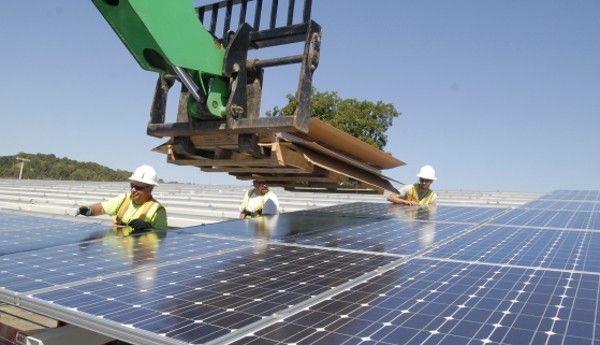 At the time of its passage, the rollback was widely condemned by environmental groups.
"With this legislation, Governor Kasich is moving the state backwards while monopoly utilities like FirstEnergy and AEP will see even greater profits," said Sierra Club campaign representative Daniel Sawmiller. "Ohioans can now expect higher electricity bills, fewer jobs in the clean energy manufacturing and construction industries, and increased pollution.
"Dirtier air. Higher electric bills. Lost jobs and investment. These are the new 'dividends' in store for Ohio from this major divestiture in clean energy," said Trish Demeter, managing director of Energy and Clean Air Programs for OEC.
According to the findings of The Pew Charitable Trusts, those predictions of jobs and investment losses were accurate.
YOU MIGHT ALSO LIKE
Ohio Gov. John Kasich Signs Nation's First Renewable Energy Freeze
Why Ohio's Budget Update Will Further Crush Renewable Energy
EcoWatch Daily Newsletter
Bird watching in the U.S. may be a lot harder than it once was, since bird populations are dropping off in droves, according to a new study.
Amazon CEO Jeff Bezos announces the co-founding of The Climate Pledge at the National Press Club on Sept. 19 in Washington, DC. Paul Morigi / Getty Images for Amazon
The day before over 1,500 Amazon.com employees planned a walkout to participate in today's global climate strike, CEO Jeff Bezos unveiled a sweeping plan for the retail and media giant to be carbon neutral by 2040, 10 years ahead of the Paris agreement schedule.
For the past seven years, the Anishinaabe people have been facing the largest tar sands pipeline project in North America. We still are. In these dying moments of the fossil fuel industry, Water Protectors stand, prepared for yet another battle for the water, wild rice and future of all. We face Enbridge, the largest pipeline company in North America, and the third largest corporation in Canada. We face it unafraid and eyes wide open, for indeed we see the future.
The climate crisis often intensifies systems of oppression. Rieko Honma / Stone / Getty Images Plus
By Mara Dolan
We see the effects of the climate crisis all around us in hurricanes, droughts, wildfires, and rising sea levels, but our proximity to these things, and how deeply our lives are changed by them, are not the same for everyone. Frontline groups have been leading the fight for environmental and climate justice for centuries and understand the critical connections between the climate crisis and racial justice, economic justice, migrant justice, and gender justice. Our personal experiences with climate change are shaped by our experiences with race, gender, and class, as the climate crisis often intensifies these systems of oppression.

Lana Del Rey: "call her Doris Doomsday." Darren Gerrish / BFC / Getty Images Entertainment
By Emer McHugh
Popular music has, and always will be, informed by the political and social contexts from which it emerges.
It was early in the morning last Thursday, and Jonathan Butler was standing on the Fred Hartman Bridge, helping 11 fellow Greenpeace activists rappel down and suspend themselves over the Houston Ship Channel. The protesters dangled in the air most of the day, shutting down a part of one of the country's largest ports for oil.
By C.J. Polychroniou
Climate change is by far the most serious crisis facing the world today. At stake is the future of civilization as we know it. Yet, both public awareness and government action lag way behind what's needed to avert a climate change catastrophe. In the interview below, Noam Chomsky and Robert Pollin discuss the challenges ahead and what needs to be done.
Food manufacturer General Mills issued a voluntary recall of more than 600,000 pounds, or about 120,000 bags, of Gold Medal Unbleached All Purpose Flour this week after a sample tested positive for a bacteria strain known to cause illness.