Ohio's Renewable Energy Freeze Threatens Growth of Solar and Wind Investments and Jobs
When Ohio Governor John Kasich signed SB 310, a two-year freeze of the state's renewable energy and energy efficiency standards, last June, he was leading the way—backwards. Ohio became the first state to roll back standards that were already in place, passed in 2008 in an uncontroversial unanimous bipartisan vote. Those standards—which required that, by 2025, 25 percent of the state's energy be created by advanced energy sources, half of them renewables, and that utilities reduce energy use by 22 percent—proved effective not only in moving the state closer to a clean energy future but in creating jobs, fueling economic growth and generating new investment.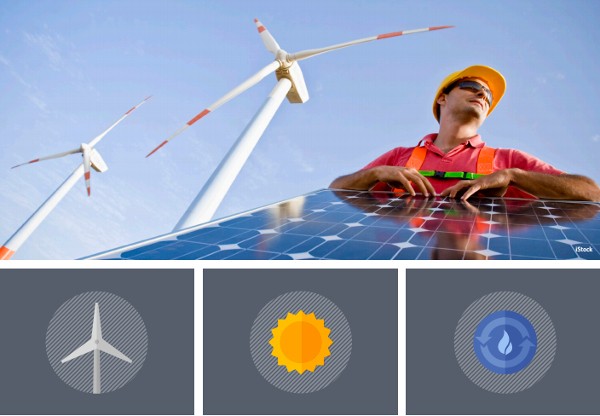 That's now threatened by the freeze, according to a new report from The Pew Charitable Trusts.
"Ohio is a prime example of why policy matters," said the Pew report. "Just as the state's energy policies once encouraged the development of a clean energy industry, recent uncertainty surrounding the renewable and efficiency portfolio standards has stunted investment and growth."
Pew's findings should be a warning for other states considering such a rollback bill, called the "Electricity Freedom Act" by lobby group the American Legislative Exchange Council (ALEC), which is pushing the effort. The study found that the standards had spurred business investment and manufacturing in a state well-positioned to take advantage of opportunities in the renewable sector because of its industrial history and infrastructure. Ohio was first in the country in the number of facilities making wind energy components and second in the country in making solar-related equipment as of 2013.
Since the 2008 passage of its alternative energy portfolio standard and energy efficiency portfolio standard, the study said, "The state has leveraged other state and federal financing such as tax exemptions, rebates and loans to build on that groundwork. Ohio attracted $1.3 billion in private clean energy investment from 2009 to 2013 and is expected to generate an additional $3.3 billion over the next decade."
Ohio had attracted $755 million in wind investments between 2009 and 2013, and has enough wind resources to meet all of the state's current energy needs. Its 86 solar technology facilities rank it 16th in the country in total capacity and 8th in total jobs numbers.
But the report cautions, "Installations and revenue in some sectors, particularly wind, are expected to stall because the state enacted a two-year freeze of the portfolio standards in June 2014. This action has affected many projects and contracts already underway, creating uncertainty for investors and businesses."
Already private investment in solar fell from 12th place nationally in 2012 to 20th nationally in 2013—from $187.4 million to $75.3 million—because of uncertainty about how the legislature might act on the standards. The legislature also eliminated a requirement for the amount of renewable energy that must be generated in-state, making such investment even less attractive. And it hampered wind development by enacting an onerous new setback regulation.
"Ohio's experience demonstrates the importance of long-term policy to foster growth in the clean energy industry," said Tom Swanson, manager for The Pew Charitable Trusts' clean energy initiative. "The state's alternative energy portfolio standard, along with the federal production tax credit, boosted Ohio's strong manufacturing base, which at one point supported 62 facilities producing wind energy components—more than any other state. But now, many manufacturers are directing their investments elsewhere because policy uncertainty is tightening the local market for their products."
Adding to that uncertainly, the fossil fuel-friendly legislature has formed a committee to study the possibility of killing the clean energy standards permanently, and it's packed with clean energy opponents. Ohio Environmental Council (OEC) deputy director Jack Shaner called the panel "an insincere sideshow."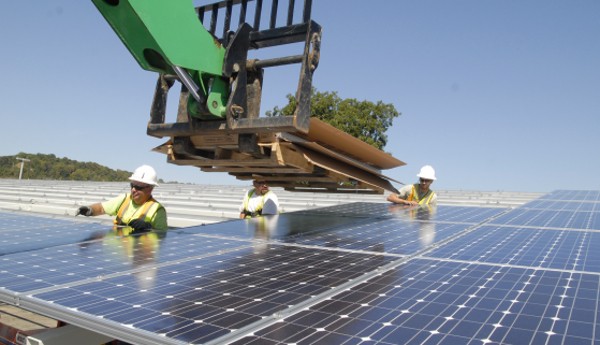 At the time of its passage, the rollback was widely condemned by environmental groups.
"With this legislation, Governor Kasich is moving the state backwards while monopoly utilities like FirstEnergy and AEP will see even greater profits," said Sierra Club campaign representative Daniel Sawmiller. "Ohioans can now expect higher electricity bills, fewer jobs in the clean energy manufacturing and construction industries, and increased pollution.
"Dirtier air. Higher electric bills. Lost jobs and investment. These are the new 'dividends' in store for Ohio from this major divestiture in clean energy," said Trish Demeter, managing director of Energy and Clean Air Programs for OEC.
According to the findings of The Pew Charitable Trusts, those predictions of jobs and investment losses were accurate.
YOU MIGHT ALSO LIKE
Ohio Gov. John Kasich Signs Nation's First Renewable Energy Freeze
Why Ohio's Budget Update Will Further Crush Renewable Energy
Wikimedia Commons
By Stacy Malkan
Neil deGrasse Tyson has inspired millions of people to care about science and imagine themselves as participants in the scientific process. What a hopeful sign it is to see young girls wearing t-shirts emblazoned with the words, "Forget princess, I want to be an astrophysicist."
Keep reading...
Show less
www.youtube.com
By Andy Rowell
Any day now we will truly witness climate change in action. Within days at worst, maybe weeks at best, scientists predict that a huge section of the Larsen C ice shelf in Antarctica will break off into the ocean, in what is called a major "carving" event.
Keep reading...
Show less
www.youtube.com
President Trump visited Cedar Rapids, Iowa on June 21 to speak to a large crowd in the U.S. Cellular Center at a political rally organized by his campaign.
As Trevor Noah noted during The Daily Show episode last night (starts at 2:25), the real reason Trump has these rallies is to "get back in front of his loyal crowds and feed of their energy." Noah believes that "Trump supporters are so on board with their dude he can say anything and they'll come along for the ride."
Keep reading...
Show less
The Kamuthi solar plant in the southern Indian state of Tamil Nadu.
The rapid growth in renewable energy continues to put a dent in the demand for coal.
Coal India, the world's biggest coal mining company and producer of 82 percent of the country's coal, announced the closure of 37 mines that are financially "unviable."
Keep reading...
Show less
www.youtube.com
By Katie O'Reilly
Two years ago—long before coal became one of the most dominant and controversial symbols of the 2016 presidential election—Bloomberg Philanthropies approached production company RadicalMedia with the idea of creating a documentary exploring the U.S. coal mining industry. Last spring, they brought on Emmy-nominated director Michael Bonfiglio, tasked with forging a compelling story out of the multitudes of facts, statistics and narratives underlying the declining industry.
Keep reading...
Show less
Mayors for 100% Clean Energy
Keep reading...
Show less
www.youtube.com
Thanks to Newsy for their coverage on Thursday's news that the U.S. Fish and Wildlife Service removed grizzly bears in the Greater Yellowstone region from the Endangered Species List.
Watch above as Newsy explains that the decision comes despite serious concerns from the environmental and scientific community, and Tribal Nations about a declining, isolated grizzly bear population with diminishing food resources and record-high mortalities.
Keep reading...
Show less
www.facebook.com
By Francine Kershaw
Seismic airguns exploding in the ocean in search for oil and gas have devastating impacts on zooplankton, which are critical food sources for marine mammals, according to a new study in Nature. The blasting decimates one of the ocean's most vital groups of organisms over huge areas and may disrupt entire ecosystems.
And this devastating news comes on the heels of the National Marine Fisheries Service's proposal to authorize more than 90,000 miles of active seismic blasting. Based on the results of this study, the affected area would be approximately 135,000 square miles.
Keep reading...
Show less
By Jill Richardson
Is coconut oil:
good for you
bad for you
neither good nor bad
scientists don't know
The subject of this question is the source of a disagreement. Initially, the question was thought to be settled decades ago, when scientist Ancel Keys declared all saturated fats unhealthy. Coconut oil, which is solid at room temperature, is a saturated fat.
Keep reading...
Show less


Get EcoWatch in your inbox