This website uses cookies to ensure you get the best experience while browsing it. By clicking 'Got It' you're accepting these terms.
Ohio State Researchers Show How Renewable Energy Standards Reduce Carbon Emissions
Apr. 29, 2014 11:42AM EST
A former graduate student and current professor at The Ohio State University have confirmed what many probably thought—when renewable energy portfolio standards (RPS) are legislated, carbon emissions decrease.
OSU Agricultural, Environmental and Development Economics professor Brent Sohngen and Samantha Sekar, a research assistant at Washington D.C.-based Resources for the Future, say RPS at the state level across the country reduced national carbon emissions by 4 percent between 1997 and 2010. Their joint paper, The Effects of Renewable Portfolio Standards on Carbon Intensity in the United States, predicts that substantial reductions are in store for the country's future.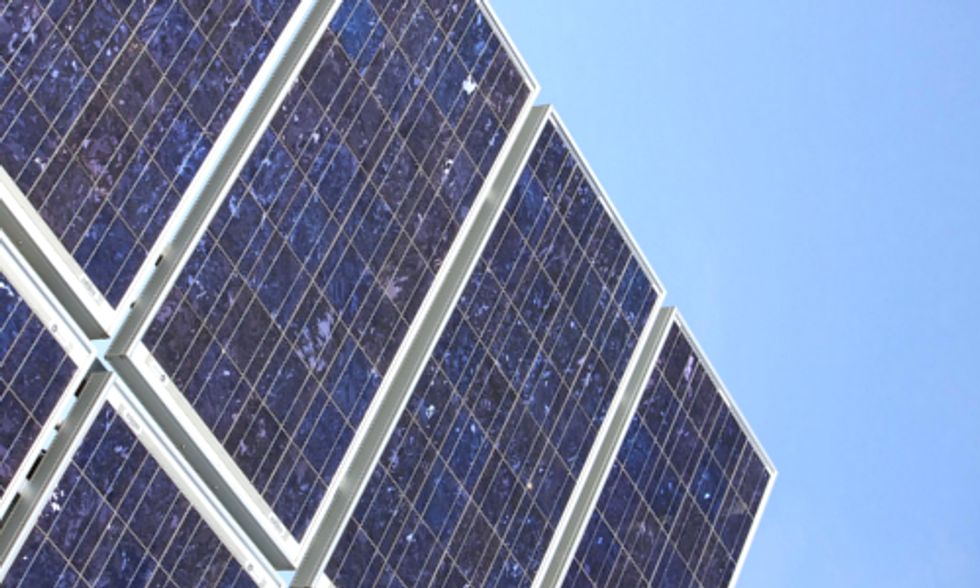 "A few states began to adopt RPS in 1994. These regulations created mandatory annual goals for the contribution of renewable energy to a state's energy portfolio," the paper reads. "Cost–benefit evaluations of state RPS find that, if implemented according to law, RPS should reduce carbon emissions from energy production to a greater extent than transition to natural gas."
The duo defines RPS as directives from state legislatures that require additional production of energy in that state from renewable energy sources like wind or solar energy. They say this is the first study that links RPS with carbon intensity, which reflects an economy's reliance on carbon-based energy, while taking the types of energy used, overall efficiency and economic output into consideration.

By 2010, 31 of 50 states and Washington D.C. each had an RPS. The research of Sohngen and Sekar takes other impacts of carbon intensity into account, including population density, industry, region and temperature. Still, they suggest that states that have passed RPS are less carbon-intensive than states that have never passed RPS.
"Our results indicate that states that have passed RPS are around 30 percent less carbon-intensive than states that have never adopted a standard," according to the paper.
The research might matter most in states like Ohio, where Sohngen is based. In that state, lawmakers are mulling model legislation from the American Legislative Exchange Council (ALEC) that would significantly curb renewable energy.
"These results are really important for states like Ohio which recently has discussed rolling back its landmark renewable energy legislation," Sohngen said. "The law has helped reduce our state level carbon emissions although residential energy prices are about 0.8 percent higher than they otherwise would be."
Price increases are the main the deterrent for some when it comes to renewable legislation. In Maine, Gov. Paul LePage vetoed a bill that would have added 1,250 new solar panel and hot water projects at homes and businesses across the state primarily because of an associated tax that would have amounted to 0.011 cents per kilowatt-hour.
"The interaction term between lagged energy prices and passage of the RPS is positive, indicating that the effect of higher energy prices on carbon intensity is smaller (or closer to 0) in states that have passed RPS," the paper reads. "This is interesting because it suggests that higher energy prices will make an economy less carbon-intensive, but the effect of prices is smaller in states that have passed RPS."
The researchers say the 4 percent nationwide emissions reduction figure is significant because not all U.S. states have adopted such standards and those that have are in their initial years of implementation.
"The impact of RPS on U.S. carbon emissions has been increasing annually," Sekar said. "The largest reduction measured in our study was about 4 percent in 2010, meaning that if no RPS had been passed, total U.S. emissions would have been 4 percent higher, and that level of mitigation is expected to increase, because the average percent of renewables mandated in 2010 was 8.6 percent, and in 2020 the average mandate in states that have passed RPS will be 22.7 percent."
——–
YOU ALSO MIGHT LIKE
Why ALEC's Attacks on Renewable Energy Failed Nationwide
ALEC Attacks Ohio Renewable Energy Standard, Local Newspapers Fail to Show Fossil Fuel
Meet the Governor Who Crippled His State's Solar Energy Future
——–
EcoWatch Daily Newsletter
Deserted view of NH24 near Akshardham Temple on day nine of the 21-day nationwide lockdown to curb the spread of coronavirus on April 2, 2020 in New Delhi, India. Raj K Raj / Hindustan Times via Getty Images
A Unicef social mobilizer uses a speaker as she carries out public health awareness to prevent the spread and detect the symptoms of the COVID-19 coronavirus by UNICEF at Mangateen IDP camp in Juba, South Sudan on April 2. ALEX MCBRIDE / AFP / Getty Images
By Eddie Ndopu
South Africa is ground zero for the coronavirus pandemic in Africa.
Its townships are typical of high-density neighbourhoods across the continent where self-isolation will be extremely challenging.
The failure to eradicate extreme poverty is a threat beyond the countries in question.
The outside of the Food and Drug Administration headquarters in White Oak, Md. on Nov. 9, 2015. Al Drago / CQ Roll Call
The U.S. Food and Drug Administration has approved the use of two malarial drugs to treat and prevent COVID-19, the respiratory infection caused by the SARS-CoV-2 coronavirus, despite only anecdotal evidence that either is proven effective in treating or slowing the progression of the disease in seriously ill patients.

Some
speculate
that the dissemination of the Antarctic beeches or Nothofagus moorei (seen above in Australia) dates to the time when
Antarctica
, Australia and
South America
were connected. Auscape / Universal Images Group / Getty Images
A team of scientists drilled into the ground near the South Pole to discover forest and fossils from the Cretaceous nearly 90 million years ago, which is the time when dinosaurs roamed the Earth, as the BBC reported.
The recovery of elephant seals is one of the "signs of hope" that scientists say show the oceans can recover swiftly if we let them. NOAA /
CC BY 2.0