Ohio Senate Wants to Gag Doctors to Protect Fracking Industry's Bottom Line
May. 16, 2012 03:32PM EST
Energy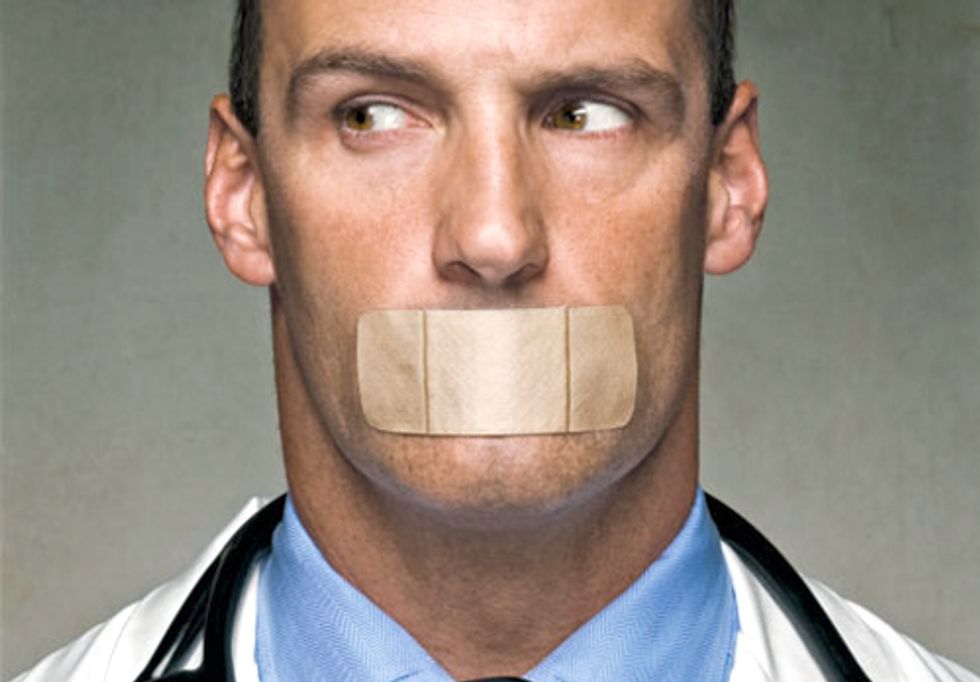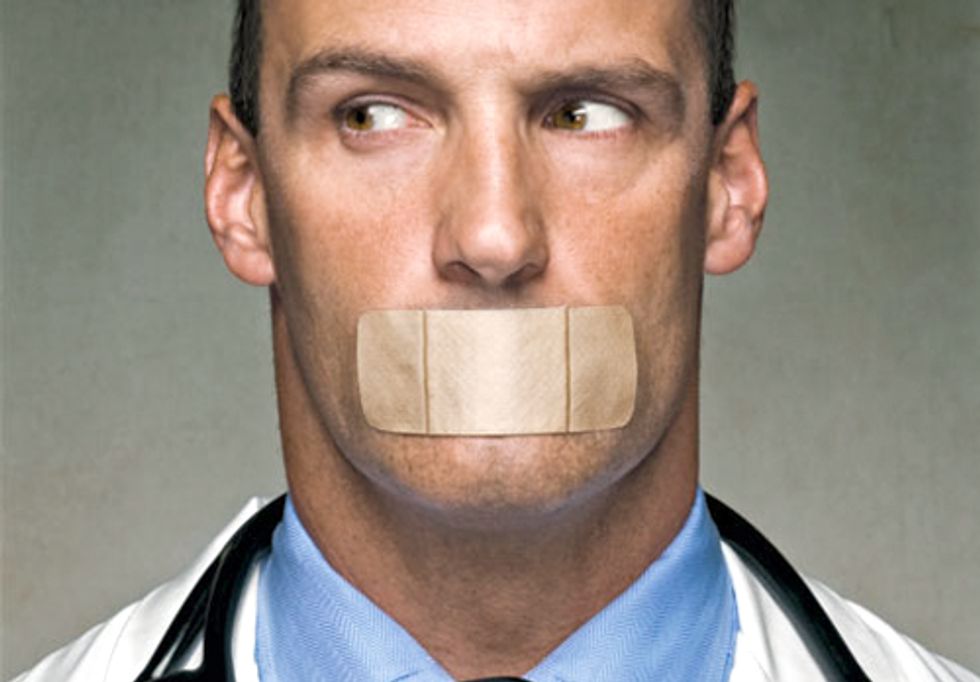 By Danny Berchenko
On May 15 the Ohio State Senate approved legislation that would prevent physicians from sharing information about patients' exposure to hydrofracking chemicals with their local health departments, first responders, or anyone else who might have been exposed.
Gagging doctors shows just how far the gas industry is willing to go in defense of their bottom line. Basically, they'll stop at nothing unless we stand up to stop them. The House and Gov. Kasich still have an opportunity to reject this incredible overreach, but they'll only do it if the outcry from people like us is greater than the influence of fracking industry money.
Ohio can't let Big Oil and gas companies control our state government. We're also joining a big action in Columbus on June 17 called Don't Frack Ohio that will send an unmistakable message that we won't allow the gas industry to run our state.
This latest move is a bald attempt by hydrofracking companies to prevent the public from finding out about the toxic chemicals like benzene and tholuene that they pump into our communities every day. It's outrageous that companies like Chesapeake Energy pollute our water, air and atmosphere, drive our economy into the ground, and still insist that they should be able to put our bodies and our health at risk, too.
The industry is already pushing similar rules in states across the country—and Ohio must be where it ends.
The oil and gas industry has given hundreds thousands of dollars to the Ohio General Assembly in order to get these kinds of rules passed. But we have people power, and with your help, we can stop this dangerous industry. Click here to stop the SB 315 physician gag order.
To read more about similar legislation in Pennsylvania, click here.
To be part of the action in Ohio, click here.
EcoWatch Daily Newsletter