This website uses cookies to ensure you get the best experience while browsing it. By clicking 'Got It' you're accepting these terms.
Ohio Native Katie Spotz Visits Kenya
Dec. 01, 2011 06:56PM EST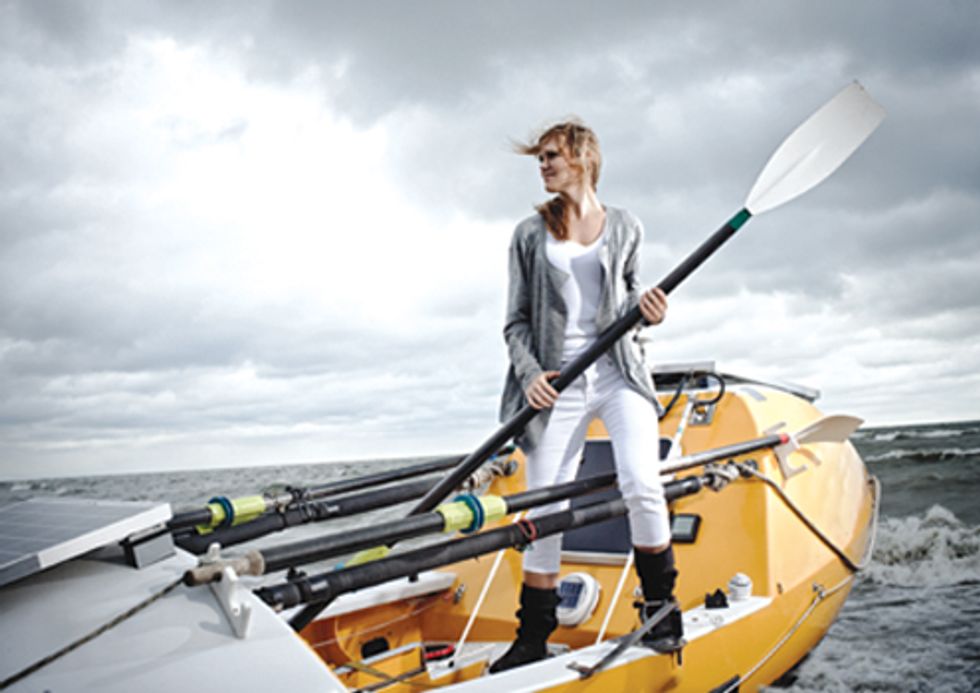 by Betty Weibel
This fall, Katie Spotz, who set a world record in March 2010 as the youngest person to row solo across the Atlantic Ocean in 70 days, embarked on another adventure to Kenya. Named one of Glamour magazine's Women of the Year in 2010, Spotz raised more than $150,000 and increased global awareness of the lack of clean drinking water for millions of people during her 3,038-mile Atlantic Ocean row and a team bicycle race across America in June 2011.
On her journey to Kisii, Kenya, she'll see firsthand how funds she raised are helping to provide safe drinking water to 5,000 individuals and families in that rural community. During the month-long trip, the Mentor, Ohio native will spend time with Aqua Clara International (ACI), a nonprofit organization that provides the technology and training to help provide safe, affordable drinking water for families and individuals who subsist on less than $2 per day.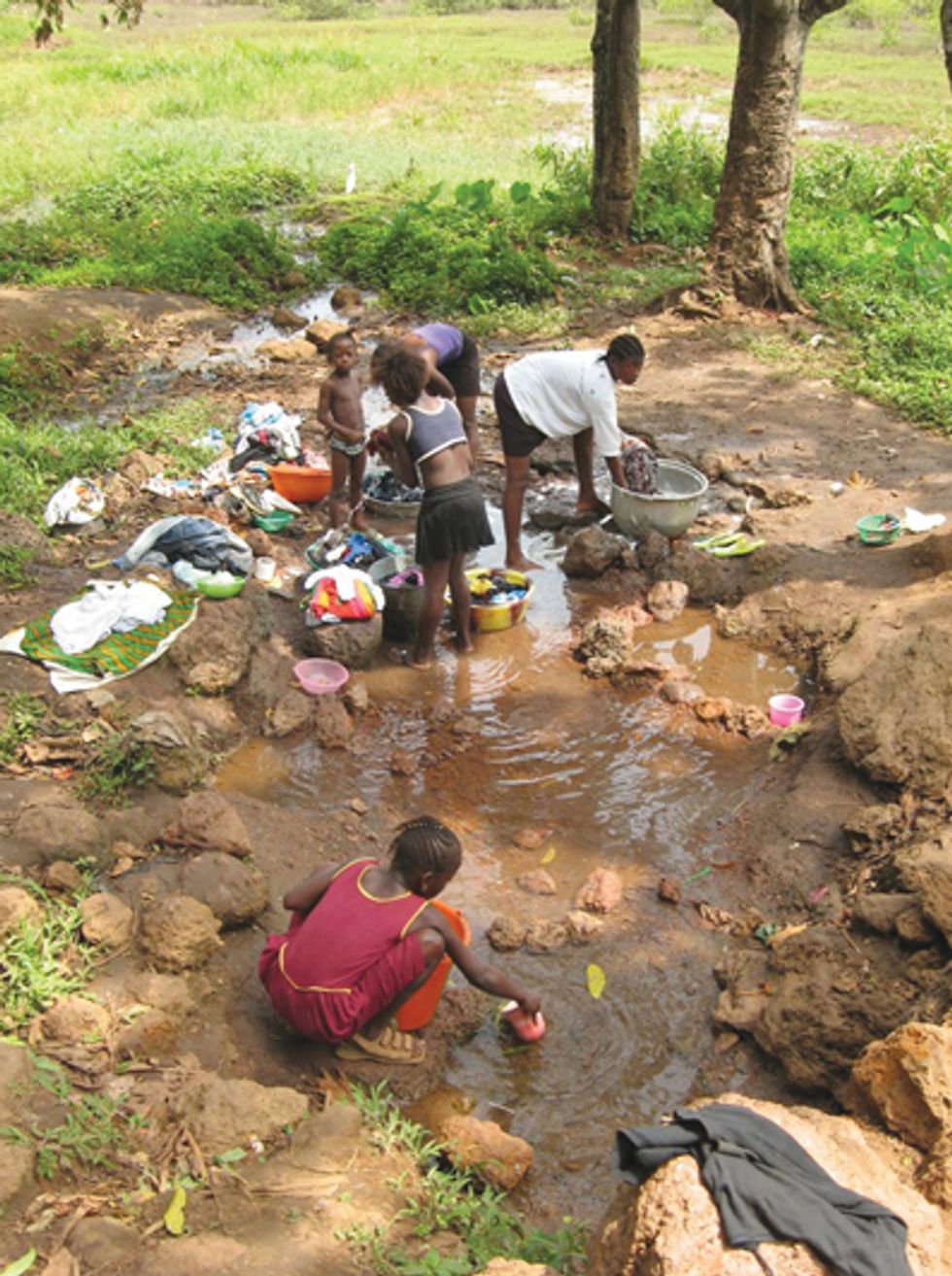 Spotz will participate in constructing Aqua Clara's first community-sized water treatment system alongside local people and ACI staff. During her visit she will also assist in building a rainwater tank for a local school. The Kenya trip will also include visiting households that have purchased locally constructed water filters. In addition to providing access to safe drinking water, Spotz will see how rain water harvesting, school based water and hygiene clubs, and innovative ecological sanitation solutions are making a difference to the health of school children and communities in Kenya.
"I want to see for myself, and ultimately, be able to share with contributors, how the donations are making a difference in people's lives," Spotz said. "For every $30 donated, there's someone who will be able to enjoy safe drinking water for life. That's a pretty amazing return on investment."
During her visit, Spotz will see local students participate in Aqua Clara Water and Hygiene Club activities. Students from local schools will participate in competitions and put on short dramas, sing songs and receive prizes to promote topics such as hand washing and water treatment. These simple messages can make a huge improvement in the health of surrounding communities.
For more information, visit www.aquaclara.org.
EcoWatch Daily Newsletter
Pope Francis celebrates an opening Mass for the Amazon synod, in St. Peter's Basilica, at the Vatican, Sunday, Oct. 6, 2019. Massimo Valicchia / NurPhoto / Getty Images
Pope Francis, in an effort to reignite his influence as a global environmental leader, released an impassioned document Feb. 12 entitled Dear Amazon — a response to the historic Vatican meeting last autumn regarding the fate of the Amazon biome and its indigenous people.

A flooded motorhome dealership is seen following Storm Dennis on Feb. 18 at Symonds Yat, Herefordshire, England. Storm Dennis is the second named storm to bring extreme weather in a week and follows in the aftermath of Storm Ciara. Although water is residing in many places flood warnings are still in place.
Christopher Furlong
/ Getty Images
Britain has been battered by back-to-back major storms in consecutive weekends, which flooded streets, submerged rail lines, and canceled flights. The most recent storm, Dennis, forced a group of young climate activists to cancel their first ever national conference, as CBS News reported.
A group of Fulani women and their daughters walk towards their houses in Hapandu village, Zinder Region, Niger on July 31, 2019. In the African Sahel the climate has long been inhospitable. But now rising temperatures have caused prolonged drought and unpredictable weather patterns, exacerbating food shortages, prompting migration and contributing to instability in countries already beset by crisis. LUIS TATO / AFP / Getty Images
At the 56th Munich Security Conference in Germany, world powers turned to international defense issues with a focus on "Westlessness" — the idea that Western countries are uncertain of their values and their strategic orientation. Officials also discussed the implications of the coronavirus outbreak, the Middle East and the Libya crisis.
Polar bears on Barter Island on the north slope of Alaska wait for the winter sea ice to arrive so they can leave to hunt seals, on Sept. 28, 2015.
cheryl strahl / Flickr
The climate crisis wreaks havoc on animals and plants that have trouble adapting to global heating and extreme weather. Some of the most obvious examples are at the far reaches of the planet, as bees disappear from Canada, penguin populations plummet in the Antarctic, and now polar bears in the Arctic are struggling from sea ice loss, according to a new study, as CNN reported.
By Petros Kusmu, George Patrick Richard Benson
We can all take steps to reduce the environmental impact of our work-related travels.
Individual actions — like the six described here — can cumulatively help prompt more collective changes, but it helps to prioritize by impact.
As the saying goes: be the change you want to see in the world.