Ohio Legislation Introduced to Ban Fracking Waste Injection Wells
May. 01, 2013 12:02PM EST
Energy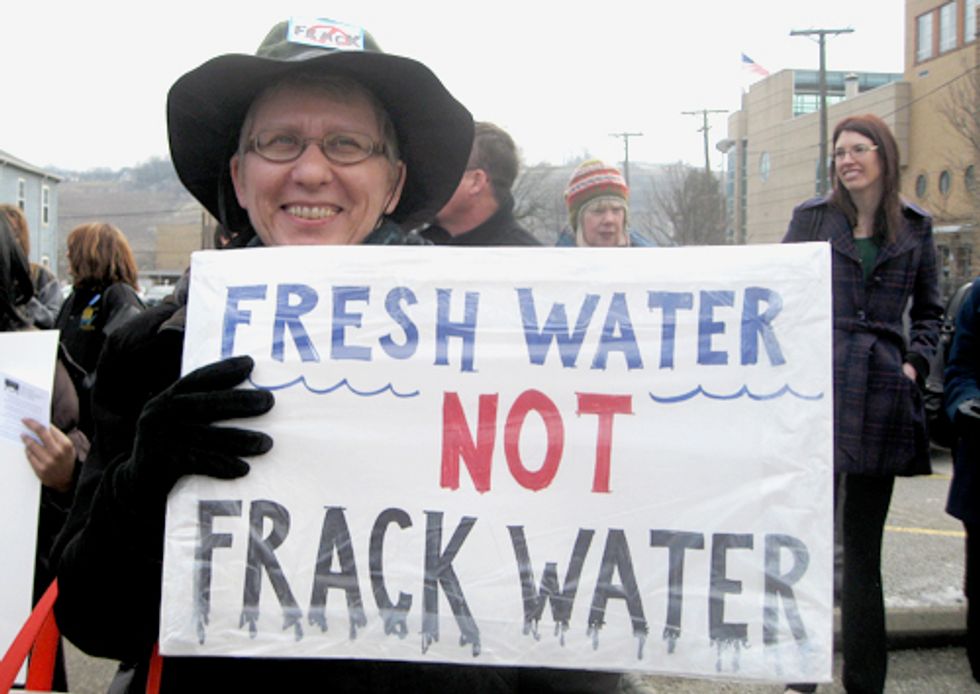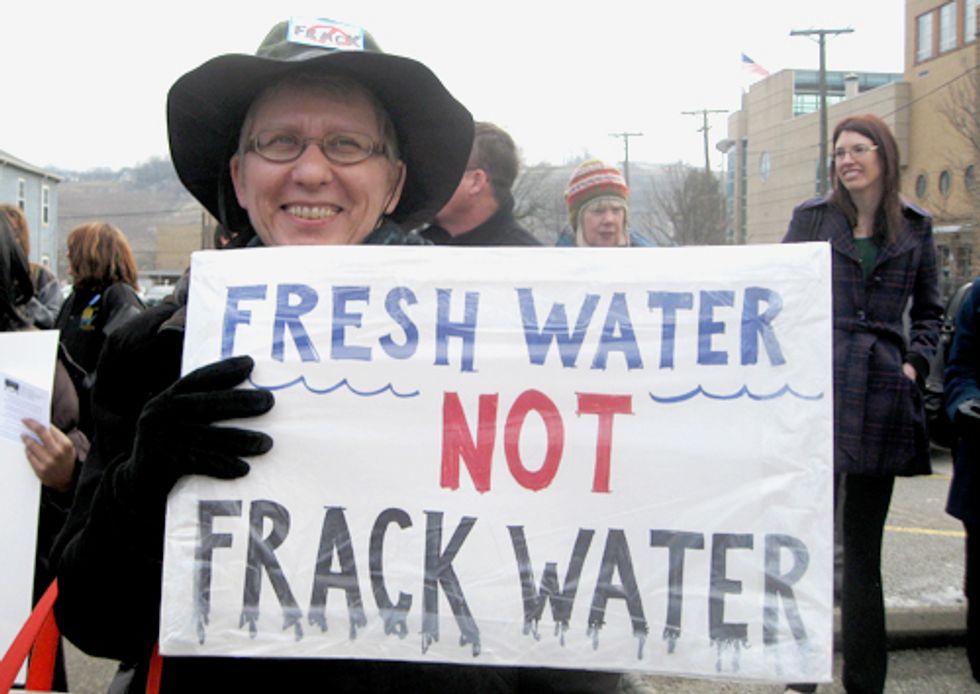 This week, State Sen. Mike Skindell (D-Lakewood), State Rep. Denise Driehaus (D-Cincinnati) and State Rep. Robert Hagan (D-Youngstown) introduced legislation to ban Class II fracking waste injection wells in Ohio. The bill would prevent waste from being discharged into Ohio's waterways after treatment, and would make it illegal for municipalities to use the liquid waste from oil and gas operations for dust and ice control on roadways.
Today, grassroots leaders from around the state applauded the bill, citing that none of Ohio's wastewater treatment plants are equipped to handle the level of toxicity and radioactivity present in fracking waste.
"Ohio communities should not be declared wastelands for dumping toxic waste into what amounts to a hole in the ground, thereby endangering local drinking water supplies and public health," said Teresa Mills, fracking coordinator with the Buckeye Forest Council. "Community groups have been working with state legislators on ways to address the problems associated with fracking injection wells, and we're thrilled to see this legislation introduced."
"We need to take the necessary time to consider all the consequences of drilling so many additional injection wells in Ohio," said State Rep. Denise Driehaus. "We should avoid the pitfalls other states have encountered and focus on protecting our land, water and residents. Drilling for oil and gas produces an abundant amount of waste, which is then injected deep beneath the ground. These wells are changing the Earth's geology by adding man-made cracks that allow water and waste to flow freely. We cannot sit idly by as our state is used as a dumping ground for toxic waste and Ohioans' health and safety are increasingly put at risk."
"Ohio politicians and regulators have been too lenient on oil and gas industry disposal of fracking waste," said Alison Auciello, Ohio-based organizer for Food & Water Watch. "Just because the industry is creating a tremendous amount of toxic waste doesn't mean Ohio has to accept it. In the absence of truly safe disposal methods, the burden should be placed on the industry to come up with safe alternatives or cease to create the waste in the first place."
In 2012, Ohio's 178 active injection wells accepted 13,846,657 barrels of brine and liquid waste. Radioactivity in oil and gas wastewaters has been found to exceed the U.S. Environmental Protection Agency's safe drinking limits by up to 3,600 times, exceeds federal industrial discharge limits set by the Nuclear Regulatory Agency by more than 300 times.
"The state should follow our lead," said Joanne Gerson, chair of the Southwest Ohio No Frack Forum, which was instrumental last year in helping to enact an ordinance passed by the Cincinnati City Council banning the underground disposal of waste within city limits.
Visit EcoWatch's FRACKING page for more related news on this topic.
——–
Sign the petition today, telling President Obama to enact an immediate fracking moratorium:

EcoWatch Daily Newsletter