Ohio Interfaith Power and Light and Earthkeeping Summit
Feb. 02, 2012 11:36AM EST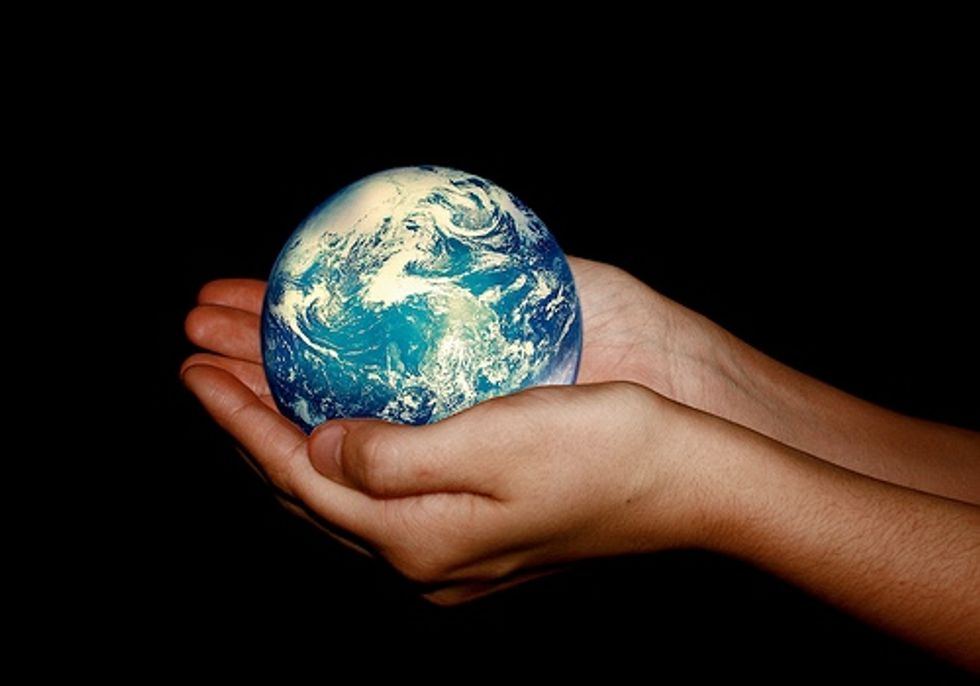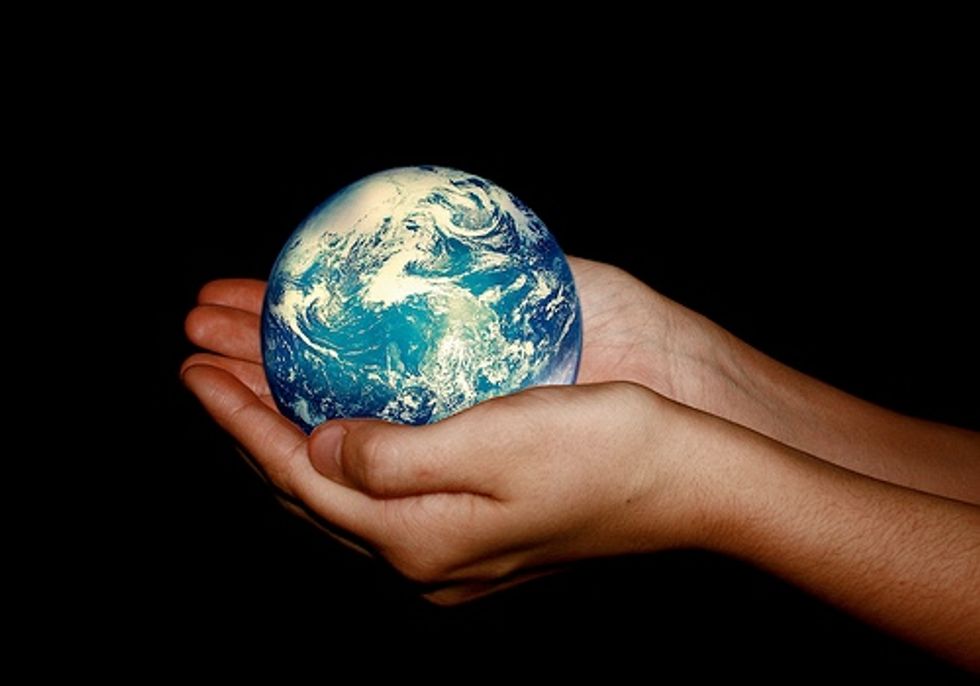 by Marti Hunter
How can faith communities respond to global climate change? What is the connection between faith, ecology and justice? What are practical ways houses of worship can reduce their ecological footprint and serve as examples that a better way is possible? With every mainstream religion having a mandate to care for creation, religious communities have a "green calling" to environmental stewardship. One way faith communities can heed that calling is through the Interfaith Power and Light program.
Interfaith Power and Light has its roots in a unique coalition of Episcopal churches in California aggregated to purchase renewable energy. In 2001, California Interfaith Power and Light was established. The Rev. Canon Sally Bingham, an Episcopal priest, is the founder and president of the National Interfaith Power and Light and Regeneration Project, whose mission is to deepen the connection between ecology and religion.
Since, the program has moved into states throughout the nation. Interfaith religious leaders in Ohio provided a statement in the Ohio Sustainable Energy Charter (2006) saying, "We advocate justice for the poor and protection of all life by taking action to address climate change and responsible energy stewardship. We are calling all Ohioans to take responsibility for the impacts our actions have on our neighbors and future generations by decreasing reliance on fossil fuels, using renewable energy and increasing energy efficiency." Ohio Interfaith Power and Light (OhIPL) provides support to that religious calling. Covenant Congregations with OhIPL are challenged to choose actions that could include:
• Communicate with members about the morality of climate change
• Conduct an energy audit of their facility and begin to make changes to reduce energy usage by at least 10 percent
• Install or purchase renewable or 'green' power from utilities
• Sponsor ecological footprint education
• Advocate for stronger environmental protection policies
• Promote public mass transportation, bicycling and walkable communities
• Promote community gardens and healthy local foods
Providing the tangible tools for congregations to become "Cool Congregations," OhIPL offers energy audits, energy use checklists, methods for tracking energy use, educational programs and resources. OhIPL welcomes membership from churches, synagogues, temples, mosques and other faith communities; or from committees or groups within those bodies. As Sara Ward, Director of Ohio Interfaith Power & Light says, "We invite persons of faith to be a part of a faithful response to the devastating effects of climate change. This is an opportunity to put faith into action and unite in our stewardship of God's creation."
The Earthkeeping Summit on March 31 will be an opportunity to explore the shared value of being good stewards. A unique collaboration between Ohio Interfaith Power and Light, The School of Environment and Natural Resources, and the Climate Change Outreach Team at Ohio State University (main campus), is sponsoring an Earthkeeping Summit at the Nationwide & Ohio Farm Bureau 4-H Center at The Ohio State University in Columbus, Ohio.
Dr. Greg Hitzhusen, board chair for Ohio Interfaith Power & Light, says, "The summit will give us an opportunity to examine the challenges of the energy, climate and environment work that we've all been facing, revisit the moral and ethical foundations of our response and offer resources to equip congregations to fulfill their responsibility for the stewardship of creation."
The summit's morning plenary session promises to challenge and inspire. Dr. Jason Box, climatologist with the Ohio State University Geography Department and researcher at Byrd Polar Research Center, will share the most recent scientific understandings of climate change. His nineteen research expeditions to the Greenland ice sheet help provide the context. Dr. Box recently joined other scientists in protesting the Keystone XL pipeline.
Nancy Sleeth, Program Director of Blessed Earth, a faith-based nonprofit focusing on environmental stewardship, will bring a faith perspective. She will share her compelling personal story of environmental and spiritual conversion which called her and her family to radically reduce their ecological footprint, reducing their electricity use to one-tenth and their fossil fuel use to one-third the national average. She and her husband, a medical doctor, are now devoting their time to speaking and writing about environment and faith. William Spratley, executive director of Green Energy Ohio, will share the vision of renewable energy in Ohio.
Earthkeeping Workshops include:
• Green Teams and Local Food: Two "Cool Congregations" award winners share their successes and ways to support local food.
• Justice and Advocacy: Panel discussion on three important issues—clean air, coal production and fracking.
• Towards a 21st Century Spirituality: Tracking ecological footprint and Eco-Worship ideas.
• House of Worship Energy Audits: Practical tools for reducing energy usage.
• The Awakening the Dreamer; Changing the Dream Symposium: Interactive, multimedia experience coming from the collaboration between indigenous peoples of the Ecuadorean rainforest and North Americans.
The Earthkeeping Summit aims to be a Zero-Waste Event, with the goal of reducing typical event waste by at least 90 percent. The host site, the Nationwide 4-H Center, became Ohio State's first LEED certified building in 2008. To help reach this Zero-Waste goal, registration for the Summit will be on-line and participants will be asked to help reduce waste.
For more information or to receive the on-line Earthkeeping Summit registration information, email OhIPL or click here.
EcoWatch Daily Newsletter
Related Articles from EcoWatch
Recent Stories from EcoWatch