Offshore Wind Trumps Offshore Drilling in Job Growth and Energy Generation
Jan. 14, 2015 03:48PM EST
Business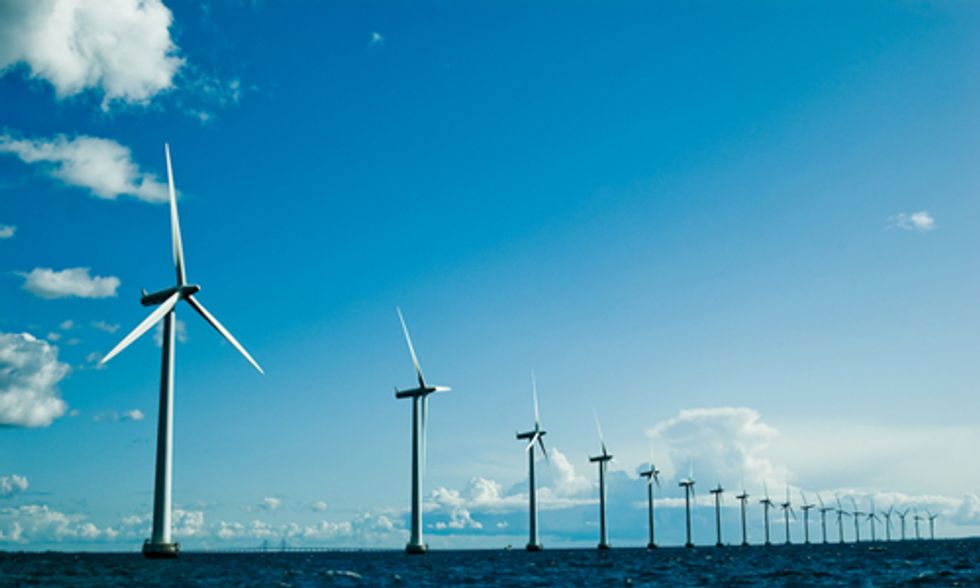 The oil and gas industry has been lobbying to expand offshore drilling for years, claiming it will increase U.S. energy independence, result in millions of dollars in state revenue and create thousands of jobs. A new report, Offshore Energy by the Numbers, An Economic Analysis of Offshore Drilling and Wind Energy in the Atlantic, from Oceana challenges these claims by showing that "offshore wind would produce twice the number of jobs and twice the amount of energy as offshore drilling in the Atlantic Ocean."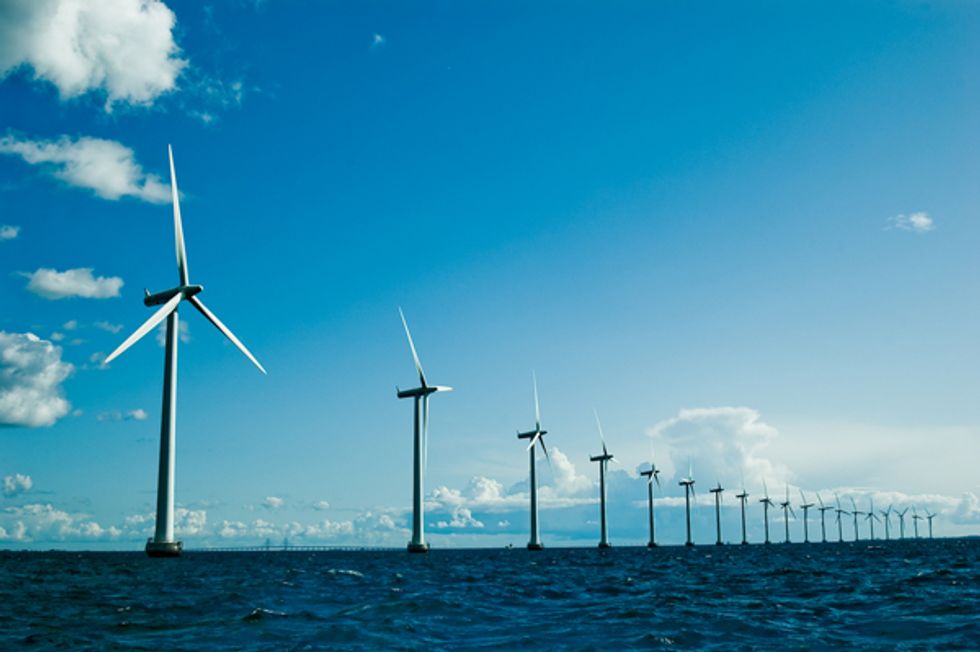 Photo credit: Shutterstock
It turns out that the fossil fuel industry's estimates on revenue and job creation potential have been inflated because of the "inclusion of oil and gas resources that are not economically recoverable" and a reliance on "an assumption of a state revenue-sharing system" that just does not exist. Not only are the benefits exaggerated, but the estimates do not account for the loss of jobs and revenue in fishing, tourism and recreation, which depend on a healthy marine ecosystem. Drilling threatens the aquatic life in this ecosystem, nearly 1.4 million jobs and more than $95 billion in gross domestic product.
Oceana points out offshore drilling poses a serious threat to aquatic life even before "a rig is ever put in the water" because oil and gas companies use seismic air guns, which "make dynamite-like blasts to search for oil and gas deposits deep below the ocean floor." The Obama administration announced its decision last July to consider proposals for the use of seismic air guns from Delaware down to Florida.
"Based on the government's own estimates, seismic blasting in the Atlantic could harm fish populations while injuring as many as 138,000 marine mammals like whales and dolphins, disturbing the vital activities of as many as 13.5 million more," said Andrew Menaquale, report author and energy analyst at Oceana. Menaquale also found, again based on the government's own estimates, that "if all of the economically recoverable offshore oil and gas in the Atlantic Outer Continental Shelf were extracted and used, oil demand would only be met for less than five months and gas demand would only be met for less than 10 months, at current consumption rates."
Alternatively, the report shows, "in just 13 years, offshore wind could generate more energy than could be provided by all of the economically recoverable offshore oil and gas resources." And in the next 20 years, "offshore wind could create about 91,000 more jobs than offshore drilling" and "could generate enough energy to power over 115 million households."
"Unlike offshore drilling, offshore wind provides power directly to coastal communities where we need energy the most, without the risk of oil spills or carbon pollution," said Menaquale. "It's time for the U.S. to use the lessons learned from more than 20 years of offshore wind development internationally and apply them to generating clean, renewable energy off our coasts."
YOU MIGHT ALSO LIKE
Cuban Province Well on Its Way to 100% Renewable Energy
Ohio's Renewable Energy Freeze Threatens Growth of Solar and Wind Investments and Jobs
EcoWatch Daily Newsletter
Recent Stories from EcoWatch