Offshore Wind on Lake Erie?
Apr. 09, 2012 11:04AM EST
Energy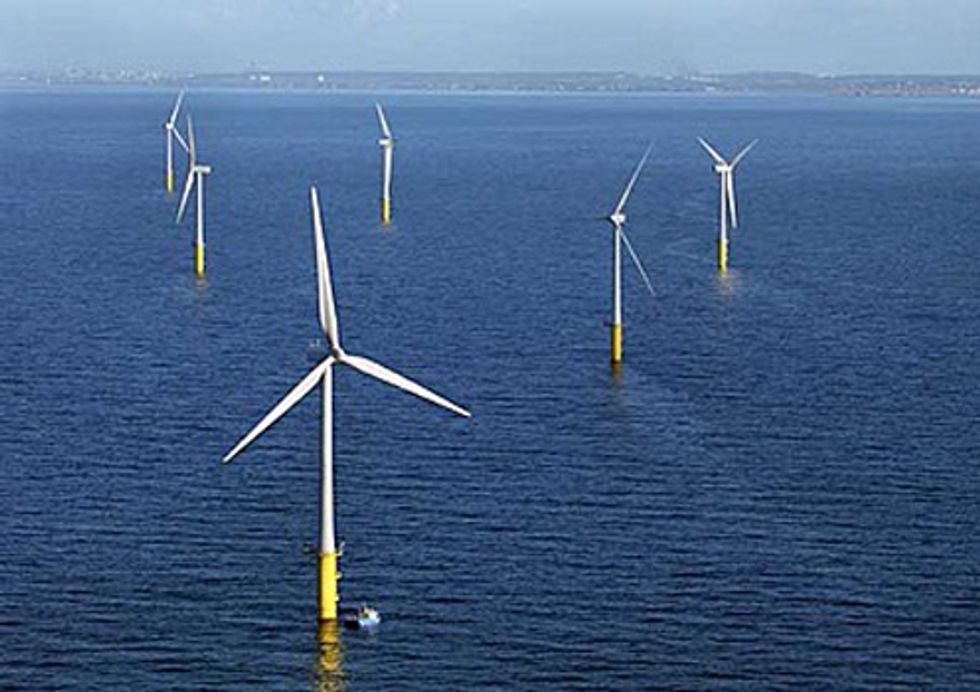 By Donny Davis
Offshore wind is coming and the question is whether or not we decide to be a leader or be left out.  History has shown that we did not invest in the future by anticipating emerging industries, therefore we only marginally enjoyed the benefits of the IT and BioTech Revolutions. If Ohio fails to embrace the "all-of the-above" approach to energy, we will miss yet another first-mover opportunity.
Global offshore wind investment will hit $104 billion by 2017, according to Pike Research. These private sector investments result in job growth for this booming yet still young industry.  As of 2011, Europe's offshore industry is employing 45,000 and may reach 300,000 by 2030. Even France, with 80 percent nuclear energy, invested $14 billion in offshore wind because they see economic development for French companies.  Understand this is not just "Europe Being Europe." Companies like Hyundai, Mitsubishi, Daewoo, Fuji, and Toshiba are poised to take advantage of offshore wind opportunities in Asia, India, Canada, South America, and eventually Lake Erie.
As usual, the current debate points at the complexity of energy cost. One side grapples over subsidy disparities and the inclusion of "real costs" like air and water quality. The other side upholds the argument that the free-market dictates all.  To be clear, all forms of energy receive subsidies at both the state and federal levels. The government subsidizes all energy sectors because it avoids picking winners. Fortune 500 companies like General Electric or Siemens didn't pick winners, they do it all.  Energy is not just a commodity, it's a major economy and committing to a diverse portfolio will continue building it.
The government has always invested in energy. In 1957, nuclear was 50 cents per-kilowatt-hour (kWh) and government investment helped play a role in lowering this by more than 80 percent. Onshore wind also started at 50 cents. Research investment (at NASA Glenn in 1974) helped make us a world leader until the 1980 divestment. Today most of this multi-billion dollar industry is located overseas. While it has come back here as a low cost energy source ($0.05/kWh), it is without jobs we could have had.
Look at hydraulic fracturing ("fracking") and George Mitchell, a Texas oil man who helped bring shale extraction to cost competiveness. Interestingly enough, the venture capitalist for this new process was what is now the U.S. Department of Energy (DOE). In 1976, the DOE embarked with Mitchell on what was then called "slick-water fracking." Today, Ohio sees this as an economic opportunity, but not until decades of continuous support helped make the industry successful.

In addition to shale, Ohio is home to a massive resource of offshore wind energy, one that the DOE wants to make investments in. Northeast Ohio-based regional non-profit Lake Erie Energy Development Corporation can help Ohio become beneficiaries of this investment with Icebreaker, a demonstration project seven miles out in Lake Erie.
Icebreaker is a $150-million blueprint for attracting a new industry to the region; an industry that can employ thousands of citizens. Demonstration projects are more costly than full scale deployment, but it is a necessary stepping-stone to drive future costs down. The magnitude of offshore wind paired with economies of scale will demand that towers and foundations are built locally; manufacturing will follow. By hosting the first project, Ohio shores of Lake Erie will become a launch pad for offshore wind development in the Great Lakes and a "know-how" hub for the nation.
As Energy Secretary Steven Chu said last month in Cleveland, "Our motto should be: 'Invented in America, Made in America, and Sold Worldwide." Ohio can lead the way in making this slogan a reality.'"
EcoWatch Daily Newsletter
Related Articles from EcoWatch
Recent Stories from EcoWatch