OEC Pushes for Best Regulations on Fracking
Dec. 19, 2011 05:56PM EST
Energy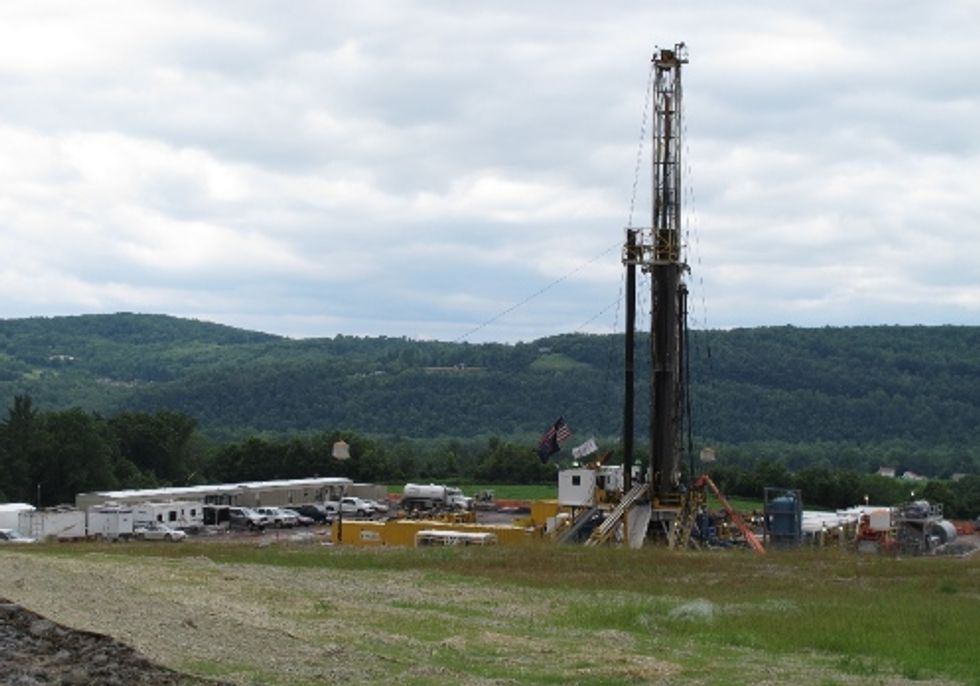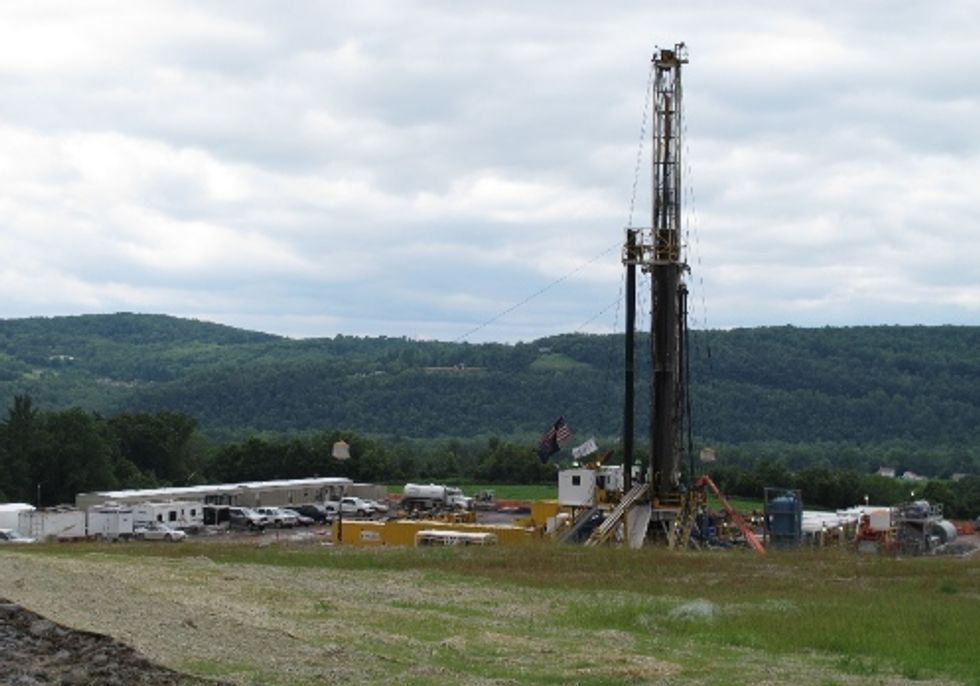 by Grant Maki
This spring, the Ohio Environmental Council (OEC) and 50 fellow environmental and community organizations sent a letter to state legislators urging them to issue a moratorium on horizontal fracturing until its impacts on the environment and public health are thoroughly studied and effective, science-based regulations can be put in place. The U.S. Environmental Protection Agency (EPA) is conducting a study on these impacts—at a minimum we should wait for the study to be completed, then pass regulations based on sound science and then go ahead with drilling.
These efforts led to a bill currently before the General Assembly. However, the state seems ready to embrace the drilling boom first and do its due diligence second. Horizontal fracturing has already commenced at 20 sites around the state and 65 more have received a full go-ahead from the Ohio Department of Natural Resources.
So even while we push for a moratorium, we are working to ensure that the regulations that are put in place today are as strong as possible. These efforts ran on all cylinders last week, as OEC and its allies submitted comments to both the U.S. EPA and the Ohio EPA on their proposed regulations regarding air pollution emissions from natural gas drilling.
U.S. EPA' s Proposed Air Regulations
The U.S. EPA proposed a very broad set of rules aimed at the entire oil and natural gas sector. Although the proposal involved many issues, our comments focused on just two of them. Our first priority was to defend the proposed requirement that all new natural gas wells be constructed using a method called "reduced emissions completions."  To understand this requirement, you have to know a little bit about shale gas drilling.
Shale gas wells are "drilled" primarily by forcing special fluids into shale rock formations at high pressure, which fractures the shale (hence the term: "hydrofracturing"). After fracturing, operators release the water pressure, causing large amounts of fluid to flow back to the surface. This flowback fluid contains a significant amount of natural gas, in addition to other potential pollutants. Standard gas collection equipment can't handle the flowback fluid, so it often sits in storage tanks for days while the gas is either vented into the atmosphere or burned off with a flare—either option causes significant air pollution. A "reduced emissions completion" uses separator equipment that can handle the flowback fluid and also capture (and sell) the natural gas that would otherwise be vented or flared.
We defended the U.S. EPA's proposal to require "reduced emissions completion" against arguments from industry that it was too expensive or unduly burdensome. We also focused on an issue that was flying under the radar: the U.S. EPA's idea of using industry-funded third parties to do some of the oversight and monitoring. Although we recognize potential benefits if third-party verifiers are truly independent, such a system could lead to serious conflicts of interest. Thus we suggested ways for the U.S. EPA to minimize conflicts of interest.
Ohio EPA's Air Pollution General Permit
At the same time that the federal regulations were coming down the pipe, the Ohio EPA sought public comments on a proposed general permit that will allow companies to start drilling whenever they meet certain qualifying criteria and agree to abide by certain emissions and operational standards.
Given that the state has decided to go ahead with drilling before learning from the mistakes of other states, we are pleased to see that the Ohio EPA is at least showing willingness to start regulating using the knowledge we have. Unfortunately, the Ohio EPA's proposed general permit had a number of holes in it that could mean a lot of pollution in Eastern Ohio. OEC, the Buckeye Forest Council, the Center for Health Environment & Justice, and the Group Against Smog and Pollution (GASP) submitted two rounds of comments to the Ohio EPA, addressing a number of issues. GASP's expertise and experience with the same issues in Western Pennsylvania we hope will educate the Ohio EPA to learn from hiccups to our east, and fix the deficiencies with the proposed permit.
Revisions are Necessary for the Final General Permit
The draft general permit puts no requirements on well completions. We urged the Ohio EPA to require reduced emissions completions. The U.S. EPA has come under fire from industry for their proposal to require reduced emissions completions, and the requirement might be struck from the final federal rule. The Ohio EPA should play it safe and enact the same requirement, especially in a general permit that specifies conditions where a drilling proposal can be approved with no stakeholder input and no further scrutiny from the Ohio EPA.
For another thing, the draft general permit is silent on produced water storage tanks. "Produced water" is a saline fluid that occurs naturally in the shale formations and flows to the surface during fracking. Produced water storage tanks produce emissions that can't be overlooked, as states like Colorado and Wyoming have recognized.
Another issue we had is that the general permit would allow significant drilling operations to commence without stakeholder input. We pushed the agency to give the public an opportunity to be heard when industry proposes large-scale drilling operations, and for proposals to drill near "urbanized areas" which is defined as a town of more than 5,000 in Ohio Administrative Code 1501:9-1-01(A).
Among other comments, we also pushed the agency to require drillers to notify them before undertaking any action that would produce significant emissions, in order to help the agency develop better information about the fracking industry.
Click on the links to read OEC's comments to the Ohio EPA on its general permit, GASP's comments on the general permit and comments to the U.S. EPA's Air Proposed Regulations
The numbers listed above are current as of Nov. 28, 2011. Lists of Utica and Marcellus shale permits are available at http://www.ohiodnr.com/portals/11/oil/pdf/Utica.pdf and http://www.ohiodnr.com/portals/11/oil/pdf/Marcellus.pdf.
For more information and updates, click here.
EcoWatch Daily Newsletter
Recent Stories from EcoWatch