ODNR Confirms Earthquakes due to Fracking Waste Injection Wells
Mar. 10, 2012 10:30AM EST
Energy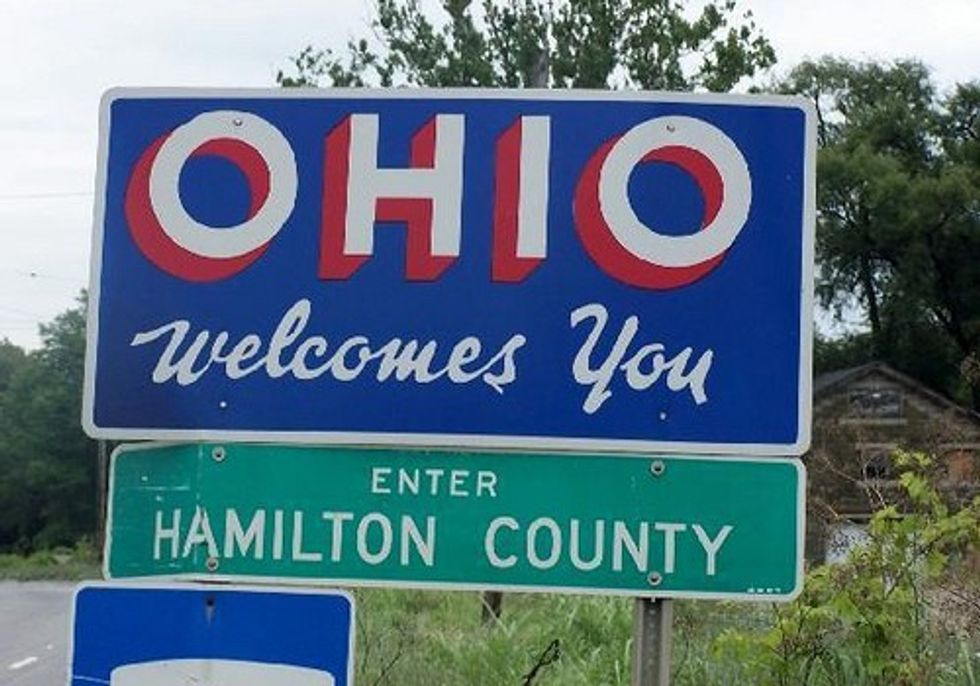 It is confirmed that the 12 earthquakes that rocked Youngstown last year were caused by injection wells that were used as disposal sites for waste fluids produced by deep shale drilling. So says a preliminary report released March 9 by the Ohio Department of Natural Resources.
One day after State Representative Jay Goyal (D-Mansfield) introduces legislation to update Ohio's Oil and Gas Drilling waste Injection Wells, the Ohio Department of Natural Resources (ODNR) released its report on the Youngstown earthquakes and announced changes to Ohio's injection well rules.
ODNR deserves credit for utilizing outside experts and making positive recommendations, such as limiting injection well pressure and depth, that would help keep this from happening again, and require that waste haulers install electronic transponders to ensure "cradle to grave" monitoring of all shipments.
But it is important to put these "get tough" proposals into context. The context is this: instead of preventative maintenance, Ohio seems to prefer to wait for things to break and then scramble to fix them.
These earthquakes are just one example. Although it is a very rare thing for an injection well to cause an earthquake, there have been other confirmed earthquakes caused by deep injection wells in other states over the last few years. During that time, Ohio kept on drilling these wells at a faster and faster pace. If you continually play with fire, you will, eventually, get burnt.
We commend ODNR for taking this necessary action. However, we should have done these studies before injecting millions of gallons of high-pressure fluid into the 'basement rock.'
In the same way—why, for example, are we not monitoring water quality around these injection wells? It's true that the wells have never been proven to be unsafe or prone to leaks. Then again, we haven't really been monitoring them that closely. It would be fairly cheap to put in a few water quality monitoring wells up front to make sure everything's going smoothly, and to catch any leaks in the early stages. It would not be fairly cheap to deal with millions of gallons waste fluids leaking into our drinking water.
And yet the ODNR seems to feel comfortable resting on the assumption the wells are 100 percent leak-proof, just as they previously assumed that the wells would never cause an earthquake.
ODNR is missing the fundamental point—reduce the chance of environmental problems by reducing the amount of waste to be injected.  The technology to recycle and reuse most of this waste exists. Less waste means less need for injection wells, and fewer earthquakes.
These earthquakes also raise concerns about local control. The public and local governments should be involved in deciding where these injection wells should go. If the well might cause an earthquake, we at Ohio Environmental Council think that is a matter of public concern that should go before local decision makers.
Representative Jay Goyal (D-Mansfield) has introduced a bill to the General Assembly that would do all of these things. We urge the General Assembly to pass the bill as quickly as possible, to get these laws on the books. Because, here's the big picture, ODNR's proposals are a nice first step. But there is still no indication that the State of Ohio is willing to take a step back and think about the big picture of laying down pro-active, protective regulations that will prevent bad things from happening in the first place. And Rep. Goyal's bill would be a first step towards that change of philosophy that might result in adequate protections for our health and our environment.
EcoWatch Daily Newsletter
Related Articles from EcoWatch