Oceana Tracks Global Seafood Fraud With New Interactive Map
Jun. 12, 2014 12:12PM EST
Food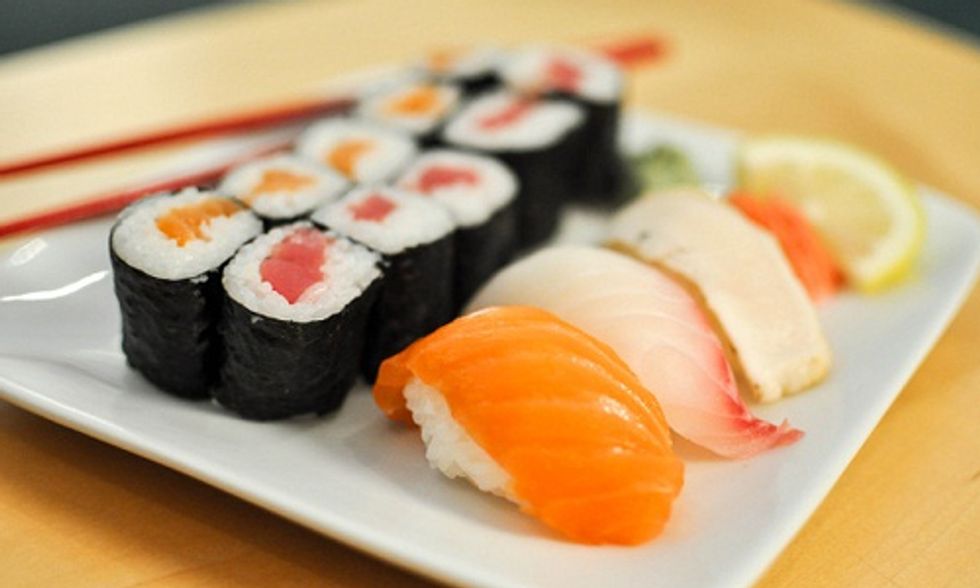 Seafood mislabeling and seafood fraud occurs all over the world, but the global scope of the problem is just becoming understood now.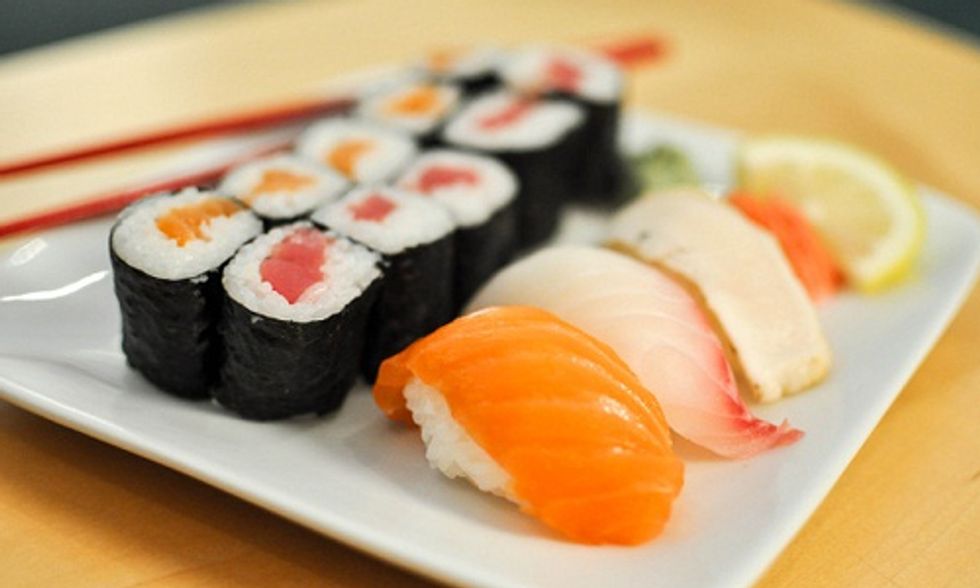 Oceana launched its campaign to Stop Seafood Fraud in 2011 to ensure that seafood sold in the U.S. is safe, legally caught and honestly labeled. Oceana's campaign activities include determining the true identity of seafood through DNA testing, revealing fraud and urging decision makers to take action.
In 2013, we released a report with the results of more than 1,200 samples of fish from across the country and found that 33 percent was mislabeled. Many other scientists, conservation and consumer organizations, journalists, and students have studied seafood fraud around the world too—including investigations in 29 countries and on all continents except Antarctica—and every study has uncovered fraud.
To keep track of the current state of seafood fraud, Oceana compiled a global map displaying more than 100 studies that focus on seafood fraud or substitutions of different seafood species from the one on the label. This map displays the most current and comprehensive review of seafood fraud literature to date.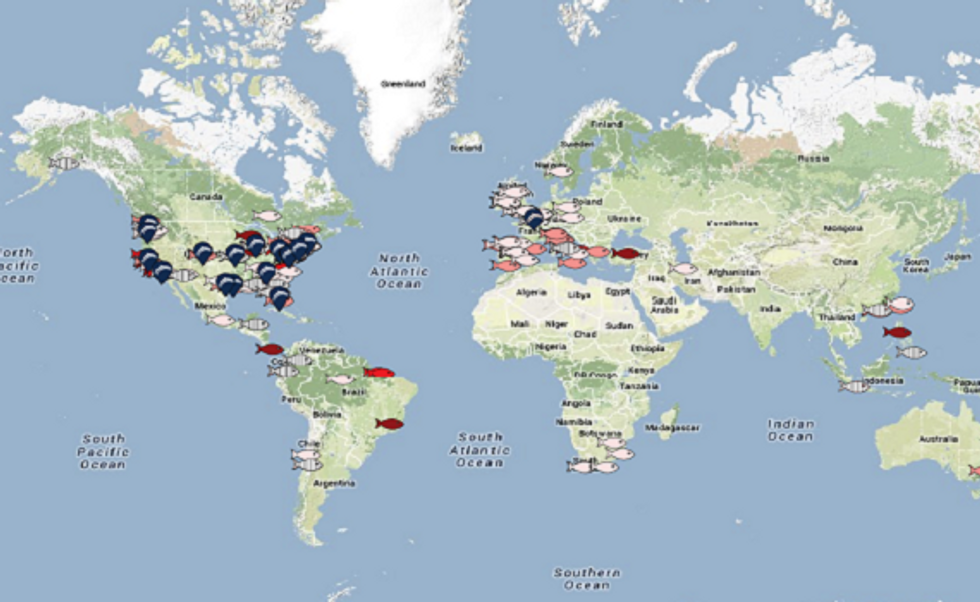 Each fish on the map represents a different study about seafood mislabeling or species substitution. For studies conducted in multiple locations, a fish icon is placed on each sampling area included in the study. The colors of the fish indicate the amount of mislabeling found in each study, with darker red colors indicating higher levels of fraud: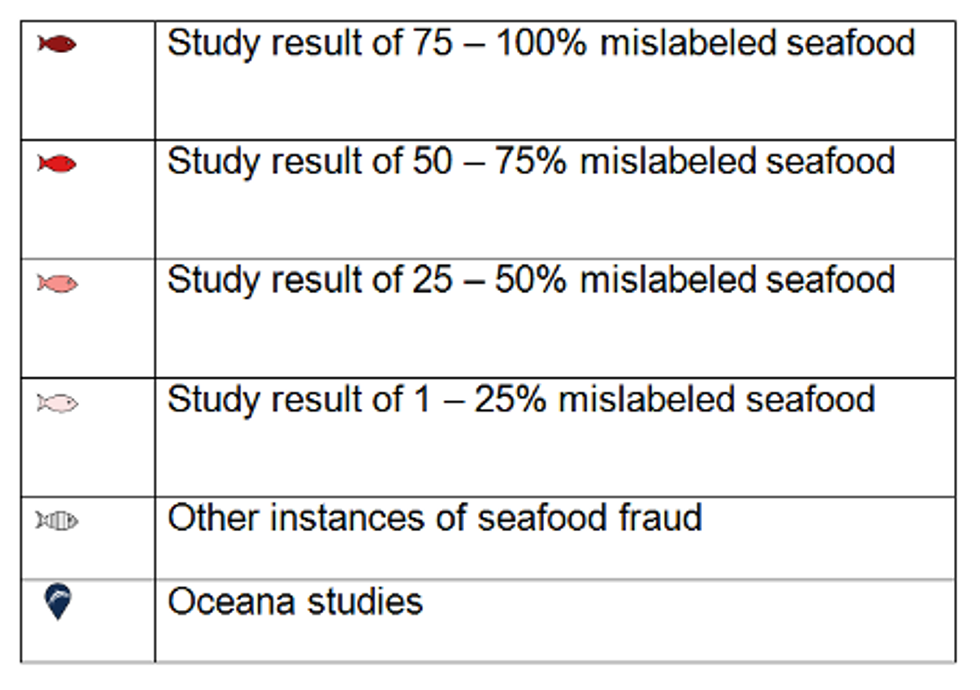 Here are some tips on how to use the map:
To hide the legend, click on the arrow found on the top right hand corner of the legend (next to "Seafood Fraud: A Global Problem"). To expand to a full screen view, click on the link provided below the map. If the map is slow to load, please refresh the page.
Add or remove layers by checking or unchecking the boxes in the legend on the left-hand side: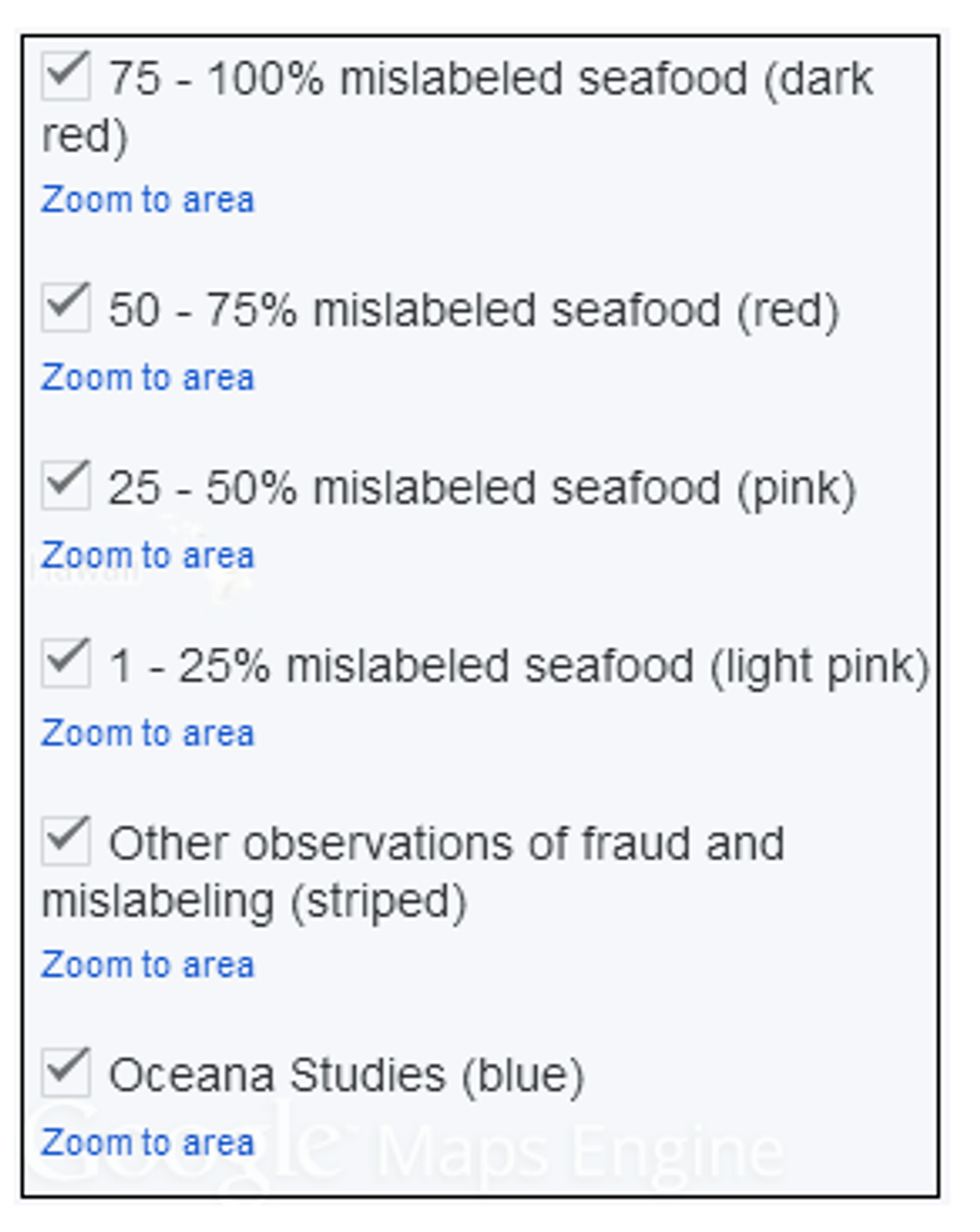 Click on an icon to learn more about the study. To access the study directly, use the "Link" provided by copying and pasting it into your browser.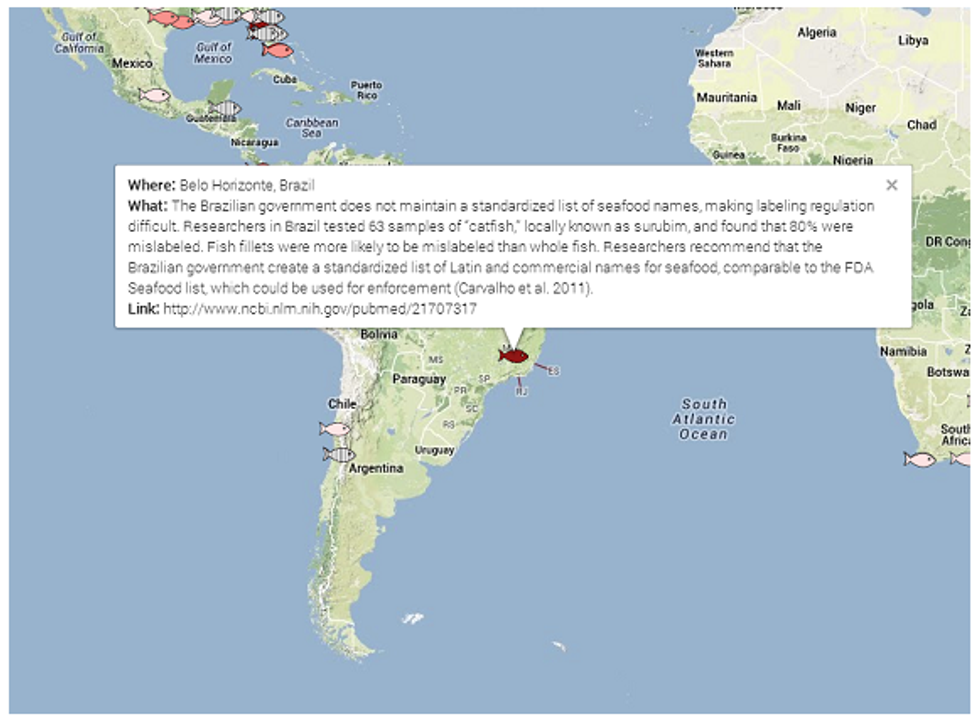 Search for where seafood fraud has been found near you and worldwide. To do this, type your location into the search bar on the top of the page. For example, here are the results for "Florida, United States."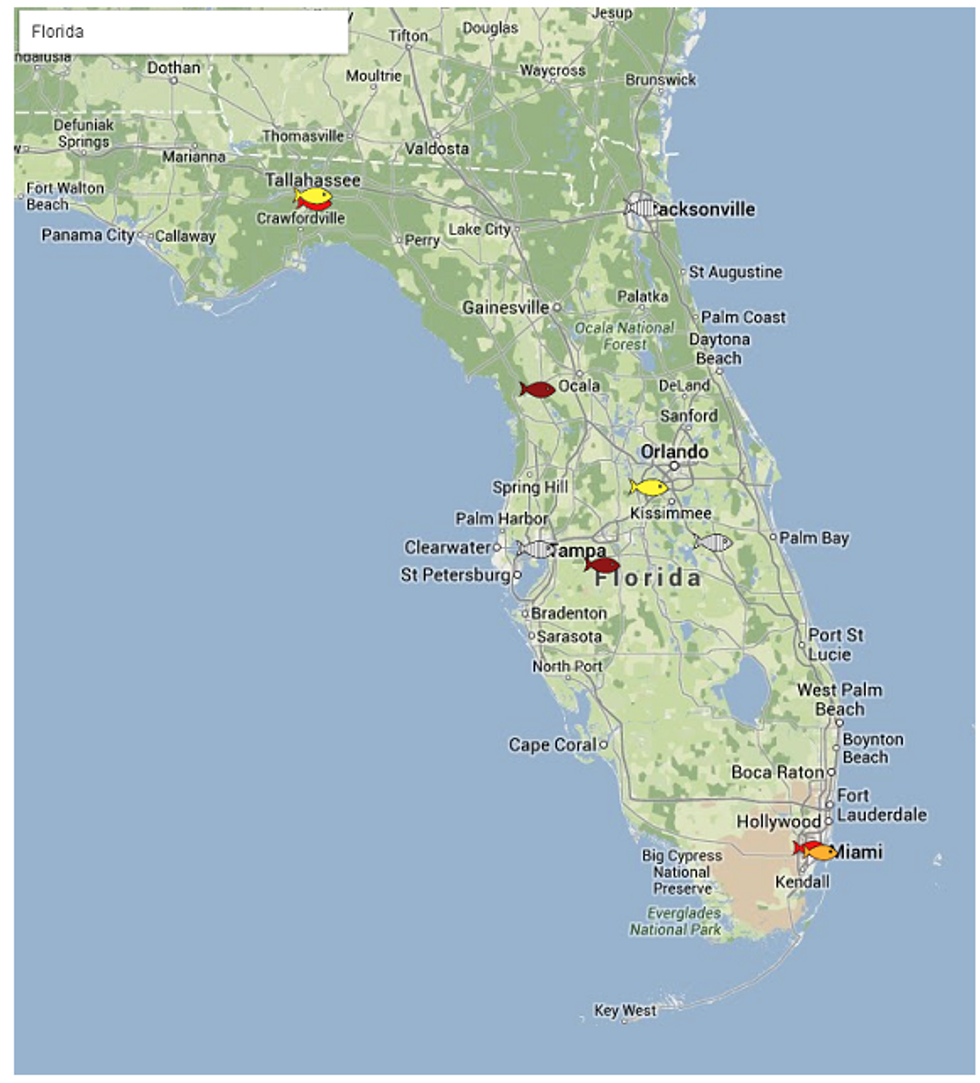 Seafood fraud has implications for health, our wallets and our oceans.
Seafood fraud can harm public health. King mackerel, a high mercury fish native to the Western Atlantic, was passed off as lower mercury fish not only in Oceana's U.S. study, but also in South Africa, posing a threat to pregnant women and children. Escolar, a fish that can cause extremely unpleasant gastrointestinal effects, turned up fraudulently labeled as "white tuna" in the U.S., as "sablefish" in the Philippines and as "mackerel" in the Czech Republic. Seafood fraud also cheats consumers when lower cost species are passed off as more expensive ones, like swapping tilapia for red snapper. Furthermore, seafood fraud hurts our oceans as it enables illegally caught seafood, such as endangered sturgeon caviar, to be laundered in the marketplace.
Requiring traceability—tracking fish from boat to plate—will help to curb the issue of seafood fraud.
More information that follows our fish through the supply chain will not only ensure that fish were legally caught, but also allows for faster recalls when needed, deters fraudulent activities and helps target enforcement to prevent seafood fraud.
Contact us at [email protected] with questions or comments, or to let us know of any additional studies about seafood fraud.
 This article was originally published on Oceana's blog.
EcoWatch Daily Newsletter