Ocean Plastic Will Be Found in 99 Percent of Seabirds by 2050
Sep. 01, 2015 11:05AM EST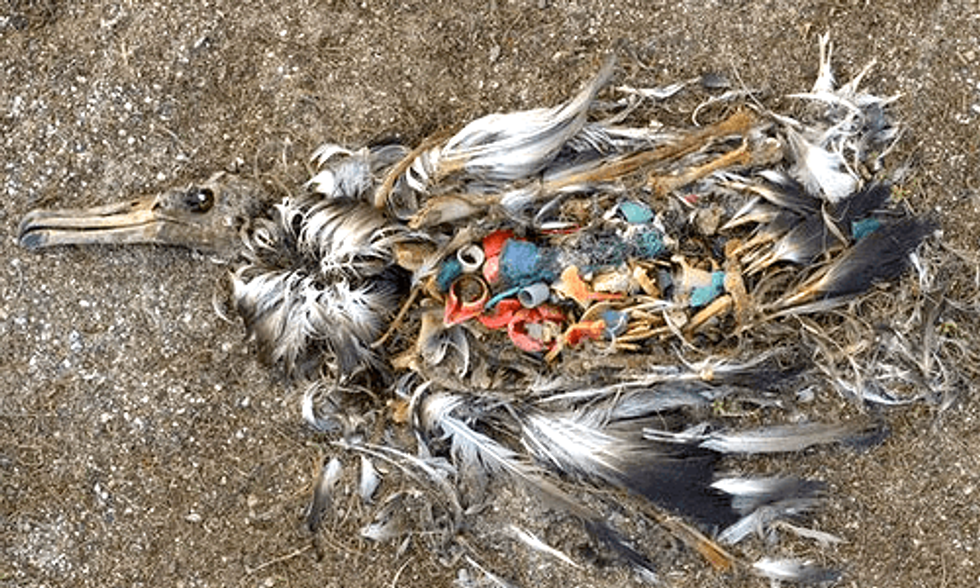 Plastic pollution in the ocean is like a floating minefield to marine life, from microscopic plankton to giant whales. Now, a new study estimates that plastic debris can be found in the majority of all species of seabirds.
It's no surprise that as more plastic enters the oceans, more seabirds will accidentally eat it. What's surprising is how much these numbers have escalated over time.
Researchers from the Commonwealth Scientific and Industrial Research Organization (CSIRO) in Australia and Imperial College London found that in the 1960s, only 5 percent of seabirds had plastic in their stomachs. By 2010, that number rose to a startling 80 percent. Of all seabirds alive today, the researchers estimated that 90 percent of the birds have eaten plastic.
Worryingly, if current trends continue (that is, if humans don't stop dumping plastic into the ocean), it's predicted that 99 percent of seabirds will swallow plastic by 2050, the researchers said. These findings were published in the Proceedings of the National Academy of Sciences.
According to NBC News, the study's authors used oceanographic and ecological modeling to predict the risk of plastic ingestion to 186 seabird species globally, including albatross, shearwaters and penguins.
"For the first time, we have a global prediction of how wide-reaching plastic impacts may be on marine species—and the results are striking," said Dr. Chris Wilcox, a senior research scientist at CSIRO in a statement. "We predict, using historical observations, that 90 percent of individual seabirds have eaten plastic. This is a huge amount and really points to the ubiquity of plastic pollution."
The authors found that the highest risk area is in the Southern Ocean boundary in the Tasman Sea between Australia and New Zealand, even though the area was previously identified as having low concentrations of marine debris.
Dr. Erik van Sebille, from the Grantham Institute at Imperial College London, said in a statement that the plastic waste is most devastating in areas with a greater diversity of species.
"We are most concerned about species such as petrels, shearwaters and giant albatrosses, which live in areas near the mainland shore, islands or the Southern Ocean, where they are part of a large complex ecosystem of animals feeding on each other," he said. "While the infamous garbage patches in the middle of the oceans have strikingly high densities of plastic, very few animals live here."
A study found that 8 million metric tons of plastic waste is dumped into the world's oceans every year, and it's clear that we all must act to reduce our plastic footprint. As co-author Dr. Denise Hardesty from the CSIRO said in a statement, "improving waste management can reduce the threat plastic is posing to marine wildlife."
"Even simple measures can make a difference," she continued. "Efforts to reduce plastics losses into the environment in Europe resulted in measurable changes in plastic in seabird stomachs with less than a decade, which suggests that improvements in basic waste management can reduce plastic in the environment in a really short time."
YOU MIGHT ALSO LIKE
Boyan Slat's 'Mega Expedition' Shows 'Our Oceans Are Riddled With Plastic'
Pharrell Williams and G-Star RAW Transform Ocean Plastic Into Clothes
This Injured Turtle Will Make You Think Twice About Drinking Out of a Plastic Straw
EcoWatch Daily Newsletter
Related Articles from EcoWatch
Recent Stories from EcoWatch