Obama Wants to Create World's Largest Marine Sanctuary in the Pacific
Jun. 18, 2014 09:09AM EST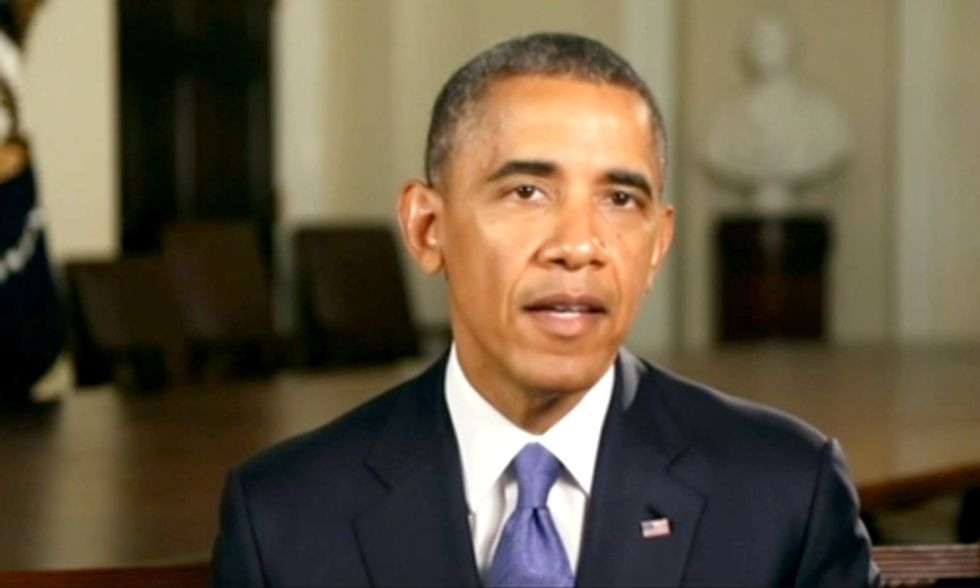 About two weeks after using executive authority to propose rules to protect the air, President Barack Obama announced similar action regarding a large stretch of the Pacific Ocean.
The president wants to create the world's largest marine sanctuary, he said in a video produced specifically for the U.S. State Department's Our Ocean conference, which concluded Tuesday.
"Let's make sure that years from now we can look our children in the eye and tell them that, yes, we did our part, we took action, and we led the way toward a safer, more stable world," Obama said.
Obama's plan would expand the Pacific Remote Islands Marine National Monument, created five years ago with waters previously set aside by President George W. Bush that, according to The Associated Press, encircle an array of remote islands in the south-central Pacific, between Hawaii and American Samoa. Obama will consult scientists, fishermen and conservation experts before establishing boundaries, but many expect him to double the amount of protected ocean.
If the president includes waters around other U.S. islands in the Pacific Ocean, he could protect nearly nine times the amount Bush set aside, totaling more than 780,000 square miles, according to the Pew Charitable Trusts.
The president stressed the importance of ocean protection for the animals who live there, as well as for humans.  The expansion would mean five times more underwater mountains will be protected, Greenpeace estimates. It will end tuna fishing in the area, as well as providing safe harbor to whales, sea turtles, sharks and other marine mammals. He is also directing the creation of a national strategy to combat black-market fishing.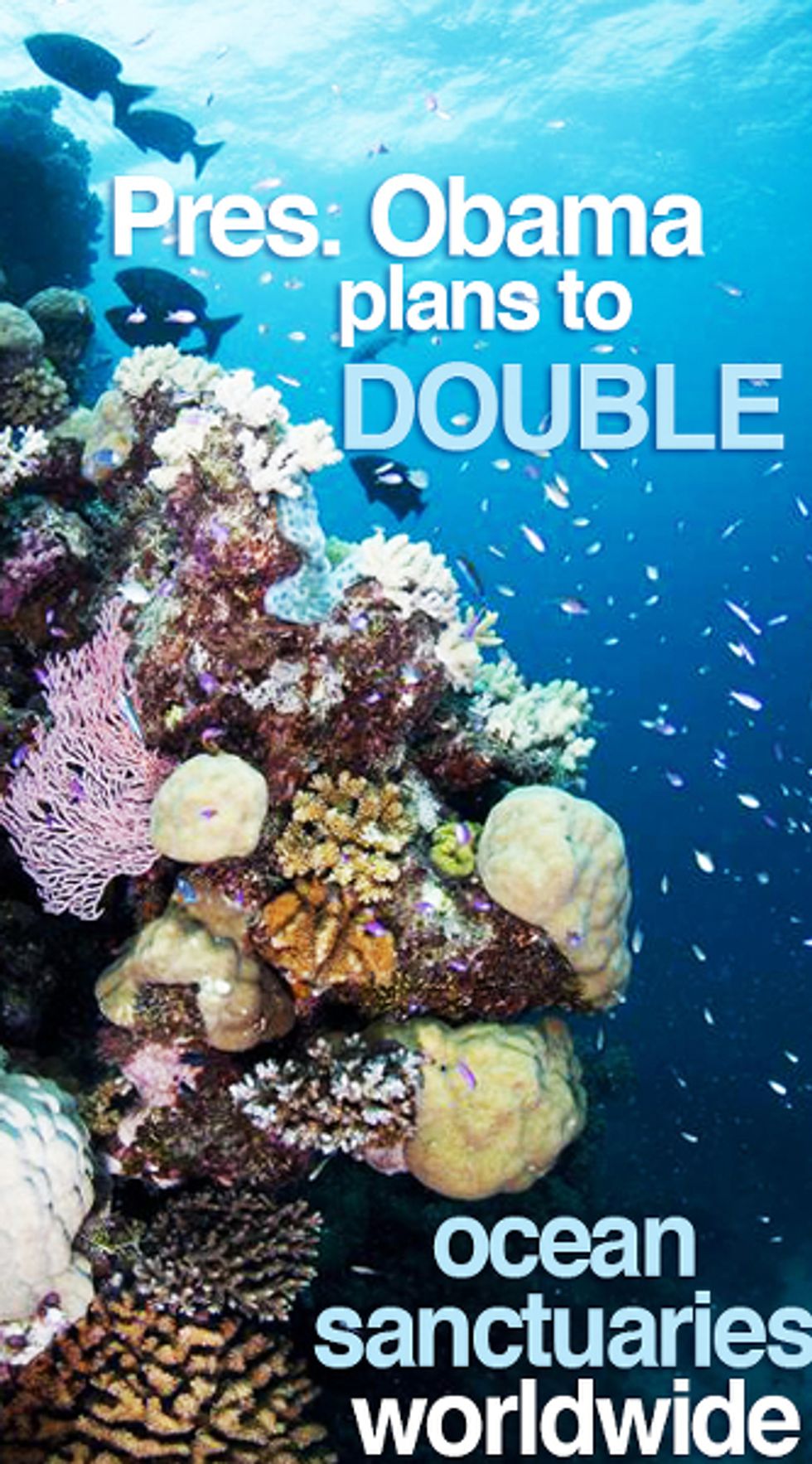 "We applaud President Obama's proposal to expand the Pacific Remote Islands Marine National Monument," Anna Aurilio, director of the Washington D.C. office for Environment America, said in a statement.  "It's a great thing that more pristine ocean and Pacific ecosystems will be protected."
Still, Aurilio implored the administration to keep other portions of the oceans safe by not opening them to drilling, as suggested by a plan announced last week by the U.S. Department of Interior.
Greenpeace also wasn't completely bullish on the plan.
"You won't hear the sound of champagne popping coming from the Greenpeace offices," John Hocevar wrote in a blog post. "There's a lot this expansion doesn't do—and we're going to keep on pressing. For starters, the Bering Sea canyons near Alaska support one of the most productive ecosystems in our oceans but are still completely unprotected.
"Sensitive coral and sponge habitats are being destroyed by the wanton practices of factory fishing. Protecting these cold water canyons would be a great complement to Obama's plans in the tropical Pacific."
Still, both organizations were more pleased with the announcement than not. Obama's brief video discussed what would happen if he declined action.
"If we ignore these problems, if we drain our oceans of their resources, we won't just be squandering one of humanity's greatest treasures," Obama said. "We'll be cutting off one of the world's major sources of food and economic growth, including for the United States.
"We cannot afford to let that happen."
EcoWatch Daily Newsletter