This website uses cookies to ensure you get the best experience while browsing it. By clicking 'Got It' you're accepting these terms.
Obama Unveils $1.2 Billion Plan to Fight Superbug Crisis, But Is It Enough?
Mar. 27, 2015 11:39AM EST
Food
President Obama is waging war against the superbug crisis, one of the "most pressing public health issues facing the world today," causing tens of thousands of deaths and millions of illnesses every year in just the U.S. alone, the President said.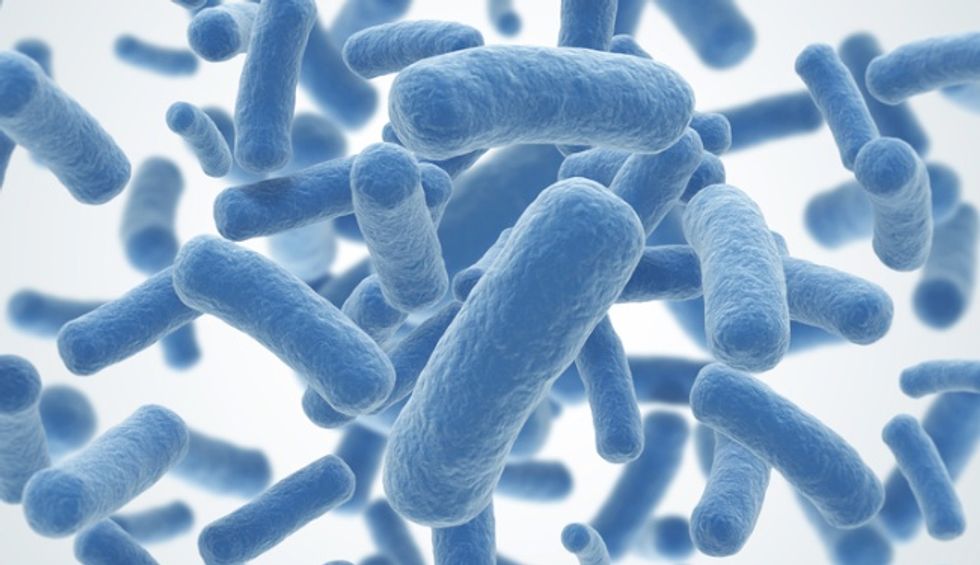 Photo credit: Shutterstock
Today, the White House announced its first-ever National Action Plan for Combating Antibiotic Resistant Bacteria. The 63-page document outlines five specific goals to control the spread of superbugs over the next five years:
slow the emergence of resistant bacteria and prevent the spread of resistant infections;

strengthen national surveillance efforts;

advance development and use of rapid and innovative diagnostic tests;

accelerate basic and applied research and development;

and improve international collaboration and capacities.
According to estimates from the national Centers for Disease Control and Prevention (CDC), more than half the antibiotics used in the U.S. are prescribed unnecessarily or used improperly. For example, reducing the use of high-risk antibiotics by 30 percent can lower deadly diarrhea infections by 26 percent, the agency said.
The Obama administration is also tackling the rampant use of antibiotics in livestock. "We can help slow the emergence of resistant bacteria by being smarter about prescribing practices across all human and animal health care settings, and by continuing to eliminate the use of medically-important antibiotics for growth promotion in animals," the White House said.
We've mentioned previously that 80 percent of antibiotics purchased in the U.S. are fed to livestock to accelerate growth and prevent disease in healthy animals. Yet this seemingly harmless practice also breeds superbugs, which can spread in the environment, contaminate food supplies and undermine the effectiveness of antibiotics. In fact, superbugs have been linked to 23,000 human deaths and 2 million illnesses annually in the U.S., costing the American health care system $20 billion in direct costs, according to CDC.
Concerns about superbugs led McDonald's to announce that within two years, the fast food giant will only buy and sell "chicken raised without antibiotics that are important to human medicine."
The new plan calls for the "elimination of the use of medically-important antibiotics for growth promotion in food-producing animals," and gives the U.S. Food and Drug Administration (FDA) the powers to force meat producers to acquire a veterinarian's prescription before buying drugs for animals being raised for food, WebMD reported.
Environmental advocates, however, have pointed out that such an approach is unlikely to lead to a significant reduction in antibiotic overuse on animal farms.
"Farmers already purchase a majority of antibiotics under FDA rules that allow them to feed drugs to their healthy livestock to prevent diseases, rather than to treat existing infections," said Dev Gowda, an advocate with Illinois PIRG. "And all classes of antibiotics that can be used to promote growth can also be used to prevent diseases. Therefore, these voluntary guidelines may do nothing more than simply require factory farms to claim that these drugs are being used for disease prevention, rather than actually address their overuse."
Others say that the President's plan does not go far enough. "Unfortunately, the plan falls short of protecting the public from this looming public health crisis in that it fails to adequately address the misuse of antibiotics on factory farms, relying on FDA's limited efforts to change practices through voluntary guidance," said Food & Water Watch executive director Wenonah Hauter.
"Ultimately the National Action Plan is a missed opportunity to take more aggressive action. That is why we need federal legislation like the Preservation of Antibiotics for Medical Treatment Act that would end the overuse of medically important antibiotics in livestock production. This is what it will take to combat this public health crisis."
The administration's plan to combat antibiotic resistance would require $1.2 billion from Congress in its first year, nearly double the amount the country's currently spending. The Hill noted that the President's request was not included in the recently passed Republican budgets in the House and Senate, but the two bodies will now head to a conference committee to make possible changes.
President Obama told WebMD that fighting antibiotic resistance is vital to national security. "They [antibiotics] save the lives of service members wounded in battle. They prevent infections in one community from spreading far and wide. They're also a critical defense against bio-terrorism. They are, quite simply, essential to the health of our people and people everywhere," he said.
"We can better protect our children and grandchildren from the reemergence of diseases and infections that the world conquered decades ago," President Obama added.
YOU MIGHT ALSO LIKE
Obama Signs Executive Order to Cut Government Greenhouse Gas Emissions by 40 Percent
Hershey's Most Popular Chocolates Will Go GMO-Free by End of the Year
EcoWatch Daily Newsletter
A new study shows that half of all Arctic warming and corresponding sea-loss during the late 20th century was caused by ozone-depleting substances. Here, icebergs discharged from Greenland's Jakobshavn Glacier. Kevin Krajick / Earth Institute /
EurekAlert!
The world awakened to the hole in the ozone layer in 1985, which scientists attributed it to ozone depleting substances. Two years later, in Montreal, the world agreed to ban the halogen compounds causing the massive hole over Antarctica. Research now shows that those chemicals didn't just cut a hole in the ozone layer, they also warmed up the Arctic.
Diane Wilson holds up a bag full of nurdles she collected from one of Formosa's outfall areas on Jan. 15. Julie Dermansky / DeSmogBlog
On the afternoon of Jan. 15, activist Diane Wilson kicked off a San Antonio Estuary Waterkeeper meeting on the side of the road across from a Formosa plastics manufacturing plant in Point Comfort, Texas.
After Wilson and the waterkeeper successfully sued Formosa, the company agreed to no longer release even one of the tiny plastic pellets known as nurdles into the region's waterways. The group of volunteers had assembled that day to check whether the plant was still discharging these raw materials of plastics manufacturing.
Malaysian Environment Minister Yeo Bee Yin (front 2nd L) and officials inspect a container containing plastic waste shipment on Jan. 20, 2020 before sending back to the countries of origin. AFP via Getty Images
The Southeast Asian country Malaysia has sent 150 shipping containers packed with plastic waste back to 13 wealthy countries, putting the world on notice that it will not be the world's garbage dump, as CNN reported. The countries receiving their trash back include the United States, the United Kingdom, France and Canada.
Trump leaves after delivering a speech at the Congress Centre during the World Economic Forum annual meeting in Davos on Jan. 21, 2020. JIM WATSON / AFP via Getty Images