Obama Says Climate Change Is Hazardous to Your Health
Apr. 08, 2015 09:49AM EST
Climate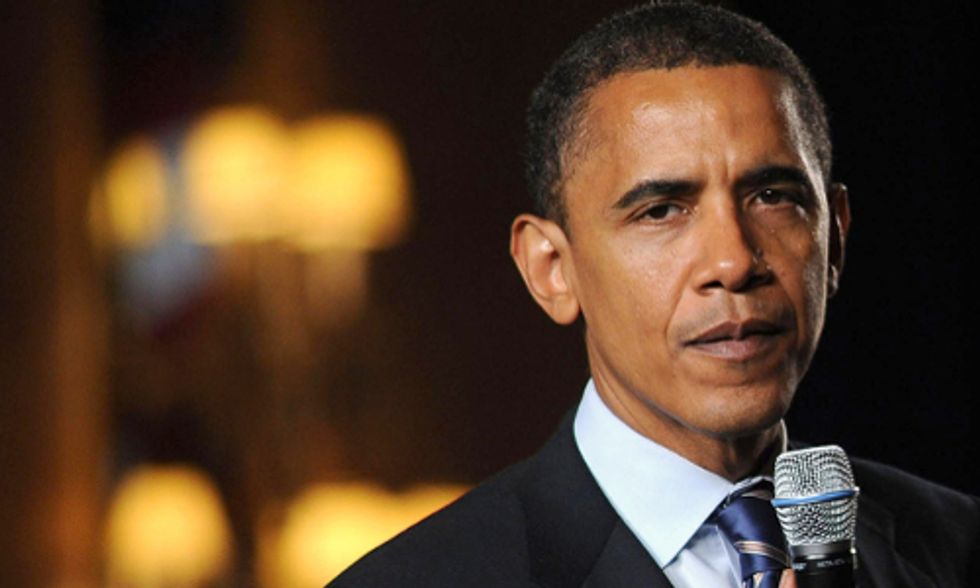 This week, President Obama is launching a slew of new initiatives to focus on how climate change affects community health and how those effects can be better addressed. He kicked it off by declaring April 6-12 National Public Health Week to emphasize the importance of engaging the public health system as well as private companies and local governments to take action to mitigate the health impacts of climate change.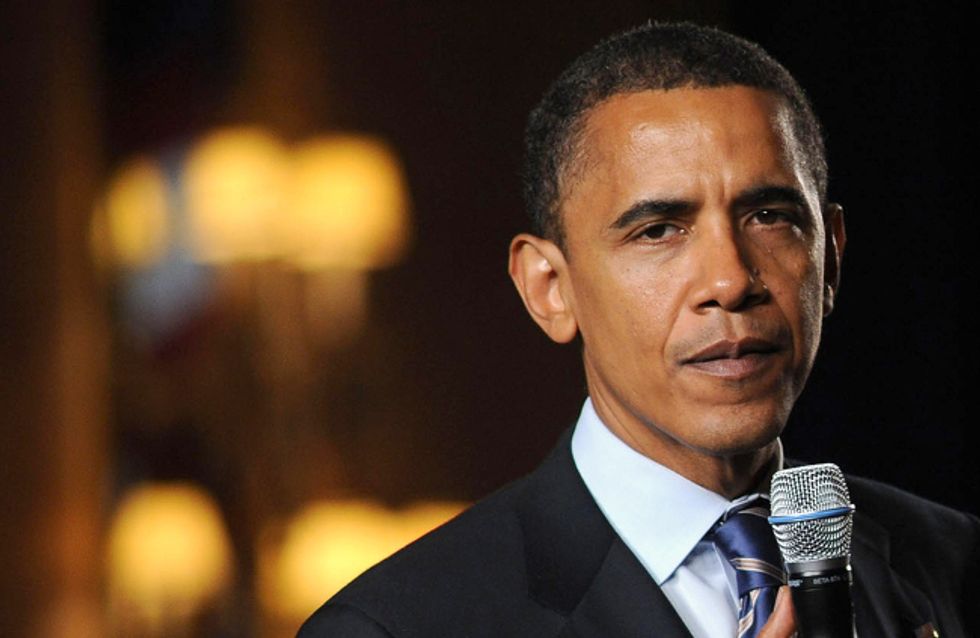 Photo credit: Shutterstock
"We know climate change is not a distant threat," said the White House press release. "We are already seeing impacts in communities across the country. And while most Americans see climate change hitting their communities through extreme weather events—from more severe droughts and wildfires to more powerful hurricanes and record heat waves—there are other threats climate change poses to the American people. In the past three decades, the percentage of Americans with asthma has more than doubled, and climate change is putting these individuals and many other vulnerable populations at greater risk of landing in the hospital. Certain people and communities are especially vulnerable, including children, the elderly, the sick, the poor and some communities of color. Rising temperatures can lead to more smog, longer allergy seasons and an increased incidence of extreme-weather-related injuries."
To meet those challenges, the White House is kicking off a series of actions to engage various stakeholders, identify solutions, provide wider access to climate and health data and other significant information and make sure the next generation of medical professionals is trained to address the ways in which climate change is making people sick.
The President appeared Tuesday at a forum at Howard University with Surgeon General Vivek Murthy and U.S. Environmental Protection Agency (EPA) administrator Gina McCarthy to call attention to the initiatives he's announcing this week, as well as more than a dozen public-private partnerships to address community health issues caused by climate change, including commitments from Harvard University, Google, Microsoft and the City of San Francisco.
"We've got to do better in protecting our vulnerable families," said Obama. "You can't cordon yourself off from air."
Obama announced the White House Climate Change and Health Summit later this spring, which will bring together medical and health professionals, academics and other stakeholders to look for ways to reduce climate-related medical issues, and he unveiled a series of executive actions focused on providing informational tools to communities, health professionals and the public.
They include the release of Adaptation in Action by the Centers for Disease Control and Prevention (CDC) and American Public Health Association (APHA); highlighting how seven cities and states are using the CDC's Building Resilience Against Climate Effects framework; and a Health Care Facilities Toolkit from the Department of Health and Human Services (HHS) to serve as a guide for decision-making by health care workers. And, as part of the White House's Climate Data Initiative launched last year, the Obama administration Tuesday made available more than 150 meta-tagged data sets relating to health resilience.
"Fifty years ago, the Surgeon General under President Johnson's administration first warned the public about the devastating health effects of tobacco use," said Sierra Club executive director Michael Brune. "Today, the Obama Administration is bringing the same spotlight to recognizing the dangers that climate disruption poses to the health of our children and our communities. We applaud the Obama Administration for not just recognizing what the best public health research indicates, but taking action by bringing medical experts to the front of the fight for climate action. Even better, the Administration is acting to curb the dangerous conditions that cause these threats by cleaning up carbon pollution from dirty power plants for the first time with the Clean Power Plan and strengthening protections from dangerous smog later this year."
The administration is also promoting a series of events leading up to the summit, including a Community, Culture and Mental Health Workshop at the White House Office of Science and Technology Policy (OSTP) to discuss what makes communities resilient to climate change. They're also launching a Climate Change and Health Data Challenge to invite coders, analysts and researchers to use the newly released health resilience datasets to find new ways to look at issues and problems and offering data and expertise for the National Day of Civic Hacking June 6 to encourage people to contribute their skills and ideas to solving climate-related health problems.
On Thursday, White House Senior Advisor Brian Deese will host a roundtable discussion with some of the 30 deans of medical, public health and nursing schools that have committed to training their students for a future in which they have to deal with climate change health impacts.
While this week's announcements and events deal with mitigating the results of climate change that is already occurring, the White House press release also made it clear that it was not a substitute for mitigating climate change itself, saying "This week's actions build on a series of steps we are taking across the administration through the President's Climate Action Plan to reduce the dangerous levels of carbon pollution that are contributing to climate change, prepare our communities for the impacts that cannot be avoided, and lead internationally."
The Heartland Institute also responded to President Obama's announcement:
Once again, the current administration reveals its utter disdain and contempt of scientific truth. Study after study published in the peer-reviewed literature demonstrate that the narrative of climate change alarmism, based on model projections, is crumbling under the weight of real world observations. Nowhere is this more evident than in discussions on the potential impacts of climate on human health, where observations consistently demonstrate that net human mortality and morbidity are reduced as global climate warms.
Cold kills far more people than heat. Any warming that might occur from climate change in the future will save far more lives at the cold end of the temperature spectrum than those lost at the warm end, creating a net benefit for human health. It is inconceivable that the president and his administration would ignore such well-documented facts and promote policy that will actually cost lives! But then again, facts never seem to matter to ideologues, even if their actions cause more harm than good.
YOU MIGHT ALSO LIKE
Yale Study Finds Americans Ignorant of Health Impacts From Global Warming
Tom Steyer to Put GOP Presidential Climate Denier Candidates on 'The Hot Seat'
7 Republicans Joined Senate Democrats in Vote to Fight Climate Change
EcoWatch Daily Newsletter