This website uses cookies to ensure you get the best experience while browsing it. By clicking 'Got It' you're accepting these terms.
Obama Calls for Wilderness Protection
Nov. 11, 2011 03:10PM EST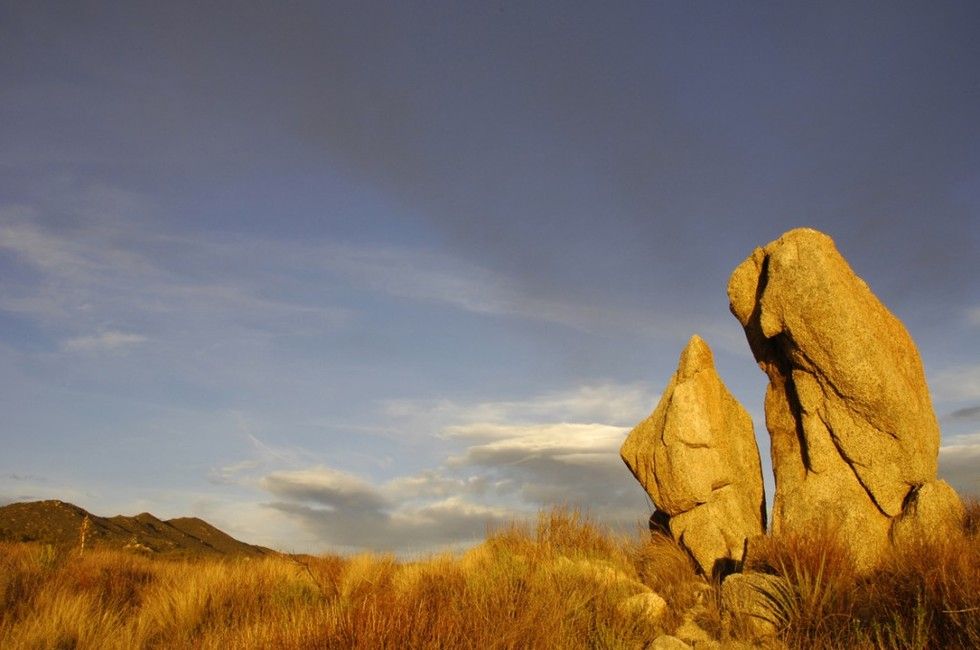 Beauty Mountain in California, the San Juan Islands of Washington, and Castle Peak in Colorado are among 18 backcountry areas in nine states that Secretary of the Interior Ken Salazar highlighted today as deserving protection by Congress as national conservation areas or wilderness areas.
The report issued by Secretary Salazar includes a preliminary list of areas managed primarily by Interior's Bureau of Land Management (BLM) where there is significant local support for Congressional protection, and that Secretary Salazar believes can be at the foundation of a bipartisan public lands bill that should pass under this Congress.
"From President Theodore Roosevelt's bold steps to establish national parks, wildlife refuges and forests to President Obama signing the 2009 Public Lands bill into law in his first days in office, America has a proud bipartisan tradition of protecting the backcountry that matters most to hunters, fishermen, and our families," said Secretary Salazar. "We have heard from local communities, elected officials, and others that Montana's Sleeping Giant, Nevada's Pine Forest Range, and New Mexico's Rio Grande del Norte are among the many places that deserve protection by Congress for future generations. Building on the President's America's Great Outdoors initiative, I am hopeful that these areas can help form a strong foundation for a bipartisan conservation agenda for this Congress."
The report is the result of work by Deputy Secretary David J. Hayes and BLM Director Bob Abbey to identify—based on input from Congress, state and county officials, tribes, and other interested parties—a preliminary list of BLM lands that merit consideration by Congress for designation as national conservation areas or Wilderness.
"The backcountry areas we identify in this report are by no means the only public lands that may deserve protection by Congress, but this preliminary list of possibilities shows that there is a compelling case for bipartisan legislative action to conserve lands for recreation, protection, and enjoyment," said Deputy Secretary David J. Hayes. "From Devil's Staircase in Oregon to Beauty Mountain in Southern California, local communities and elected officials from both sides of the aisle have developed conservation proposals that deserve serious consideration and action by Congress."
BLM Director Bob Abbey noted that the BLM currently manages more than 245 million acres of land nationwide, primarily in 12 western states. Since the passage of the Wilderness Act in 1964, Congress has designated approximately 8,700,000 acres of BLM land as wilderness—equating to just roughly 3.5 percent of the land that the BLM manages.
"As we continue our push to responsibly expand oil, gas, coal, solar, wind, geothermal, and other resource development on public land, we also have a responsibility to expand the backcountry recreational and outdoor opportunities that generate billions of dollars in revenue for local economies across the West," said Abbey. "Resource development and resource protection go hand in hand and, in fact, are part of a proud bipartisan tradition on which I hope Congress will build."
Public lands managed by the Department of the Interior draw more than 400 million visits a year. According to some recent non-governmental estimates, outdoor recreation supports as many as 6.5 million jobs and provides as much as $1 trillion in annual economic benefits. Congressional designations, such as national conservation areas and wilderness areas, attract additional visitation, tourism and visitor spending in local communities.
To read Secretary Salazar's cover letter for the recommendations, click here.
To read Secretary Salazar's backcountry recommendations, click here.
EcoWatch Daily Newsletter
Smog over Los Angeles. Westend61 / Getty Images
After four decades of improving air quality, the U.S. has started to take a step backwards, as the number of polluted days has ticked upwards over the last two years, the Associated Press reported.
Photobos / iStock / Getty Images
Governors in Vermont and Maine signed bills on Monday that will ban plastic bags in their states next year, The Hill reported.
The Maine ban will go into effect next Earth Day, April 22, 2020. The Vermont ban, which extends beyond plastic bags and is the most comprehensive plastics ban so far, will go into effect in July 2020. The wait time is designed to give businesses time to adjust to the ban.
picture-alliance / AP Images / D. Goldman
By Daniel Moattar
Eastern Kentucky's hills are interrupted by jarring flats of bare rock: the aftermath of mountaintop removal mining, which uses explosives to destroy and harvest coal-rich peaks.
By Molly Taft
Lisa Marshall isn't your typical activist. For one thing, she's not into crowds. "I don't really like rallies," Marshall, a mom of three from upstate New York, said. "They're a little stressful — not my favorite thing."

An oil drilling site in a residential area of Los Angeles, California on July 16, 2014.
Faces of Fracking / Flickr
By Jake Johnson
A comprehensive analysis of nearly 1,500 scientific studies, government reports, and media stories on the consequences of fracking released Wednesday found that the evidence overwhelmingly shows the drilling method poses a profound threat to public health and the climate.

sonsam / iStock / Getty Images
By Grace Francese
A new Environmental Working Group (EWG) study published in Environmental Research found that nitrate, one of the most common contaminants of drinking water, may cause up to 12,594 cases of cancer per year, but that's not its only danger: It can pose unique health risks to children.
Melt water from Everest's Khumbu glacier. Ed Giles / Getty Images
EPA Administrator Andrew Wheeler signs his replacement for the Clean Power Plan. Win McNamee / Getty Images