This website uses cookies to ensure you get the best experience while browsing it. By clicking 'Got It' you're accepting these terms.
Obama Calls for Wilderness Protection
Nov. 11, 2011 03:10PM EST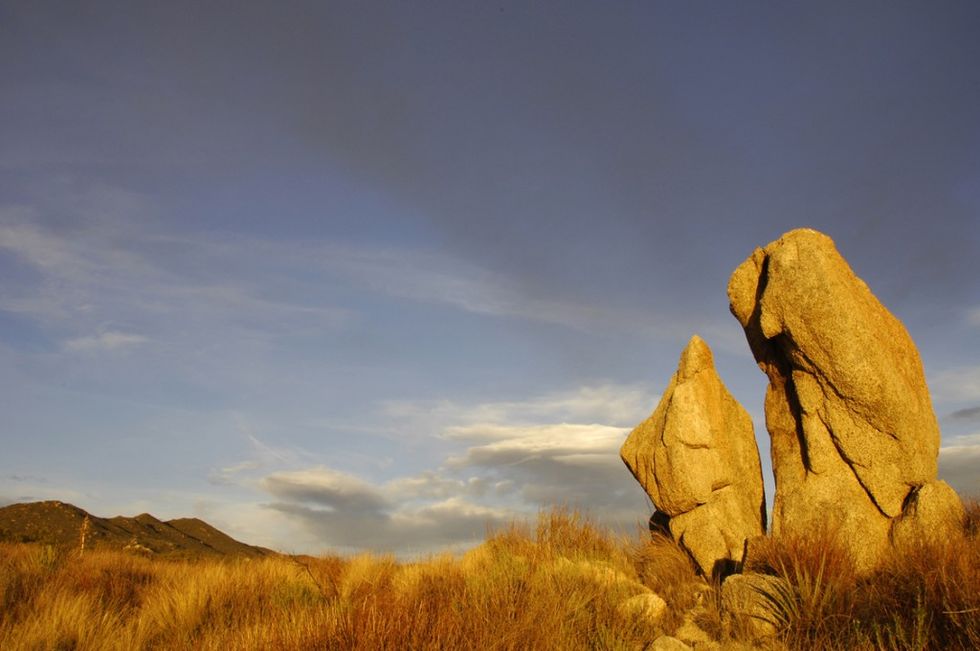 Beauty Mountain in California, the San Juan Islands of Washington, and Castle Peak in Colorado are among 18 backcountry areas in nine states that Secretary of the Interior Ken Salazar highlighted today as deserving protection by Congress as national conservation areas or wilderness areas.
The report issued by Secretary Salazar includes a preliminary list of areas managed primarily by Interior's Bureau of Land Management (BLM) where there is significant local support for Congressional protection, and that Secretary Salazar believes can be at the foundation of a bipartisan public lands bill that should pass under this Congress.
"From President Theodore Roosevelt's bold steps to establish national parks, wildlife refuges and forests to President Obama signing the 2009 Public Lands bill into law in his first days in office, America has a proud bipartisan tradition of protecting the backcountry that matters most to hunters, fishermen, and our families," said Secretary Salazar. "We have heard from local communities, elected officials, and others that Montana's Sleeping Giant, Nevada's Pine Forest Range, and New Mexico's Rio Grande del Norte are among the many places that deserve protection by Congress for future generations. Building on the President's America's Great Outdoors initiative, I am hopeful that these areas can help form a strong foundation for a bipartisan conservation agenda for this Congress."
The report is the result of work by Deputy Secretary David J. Hayes and BLM Director Bob Abbey to identify—based on input from Congress, state and county officials, tribes, and other interested parties—a preliminary list of BLM lands that merit consideration by Congress for designation as national conservation areas or Wilderness.
"The backcountry areas we identify in this report are by no means the only public lands that may deserve protection by Congress, but this preliminary list of possibilities shows that there is a compelling case for bipartisan legislative action to conserve lands for recreation, protection, and enjoyment," said Deputy Secretary David J. Hayes. "From Devil's Staircase in Oregon to Beauty Mountain in Southern California, local communities and elected officials from both sides of the aisle have developed conservation proposals that deserve serious consideration and action by Congress."
BLM Director Bob Abbey noted that the BLM currently manages more than 245 million acres of land nationwide, primarily in 12 western states. Since the passage of the Wilderness Act in 1964, Congress has designated approximately 8,700,000 acres of BLM land as wilderness—equating to just roughly 3.5 percent of the land that the BLM manages.
"As we continue our push to responsibly expand oil, gas, coal, solar, wind, geothermal, and other resource development on public land, we also have a responsibility to expand the backcountry recreational and outdoor opportunities that generate billions of dollars in revenue for local economies across the West," said Abbey. "Resource development and resource protection go hand in hand and, in fact, are part of a proud bipartisan tradition on which I hope Congress will build."
Public lands managed by the Department of the Interior draw more than 400 million visits a year. According to some recent non-governmental estimates, outdoor recreation supports as many as 6.5 million jobs and provides as much as $1 trillion in annual economic benefits. Congressional designations, such as national conservation areas and wilderness areas, attract additional visitation, tourism and visitor spending in local communities.
To read Secretary Salazar's cover letter for the recommendations, click here.
To read Secretary Salazar's backcountry recommendations, click here.
EcoWatch Daily Newsletter
European Commission President Ursula von der Leyen delivers a press statement on the European Green Deal at the EU headquarters in Brussels, Belgium on Dec. 11, 2019. Xinhua / Zheng Huansong via Getty Images
The European Commission introduced a plan to overhaul the bloc's economy to more sustainable, climate-conscious policies and infrastructure, with the goal of being carbon-neutral by 2050, according to CNBC.
Young activists shout slogans on stage after Greta Thunberg (not in the picture) took part in the plenary session during the COP25 Climate Conference on Dec. 11 in Madrid, Spain. Pablo Blazquez Dominguez / Getty Images
By Andrea Germanos
Young activists took over and occupied the main stage at the COP25 climate conference in Madrid, Spain Wednesday and demanded world leaders commit to far more ambitious action to address the ecological emergency.
A NASA image showing the ozone hole at its maximum extent for 2015. NASA Goddard Space Flight Center
The Montreal Protocol, a 1987 international treaty prohibiting the production of chlorofluorocarbons (CFCs) to save the ozone layer, was the first successful multilateral agreement to successfully slow the rate of global warming, according to new research. Now, experts argue that similar measures may lend hope to the climate crisis.
Police in Wales are in the midst of an unusual investigation: the sudden death of more than 200 starlings.
Donald Trump Jr. killed an argali sheep like this one on a hunting trip in Mongolia. powerofforever/ iStock / Getty Images Plus
During a hunting trip in Mongolia this August, Donald Trump Jr. shot and killed an endangered argali sheep, and received a permit only after the fact.