This website uses cookies to ensure you get the best experience while browsing it. By clicking 'Got It' you're accepting these terms.
Obama Budget Proposal a Net Plus for Environment
Feb. 14, 2012 08:51AM EST
Energy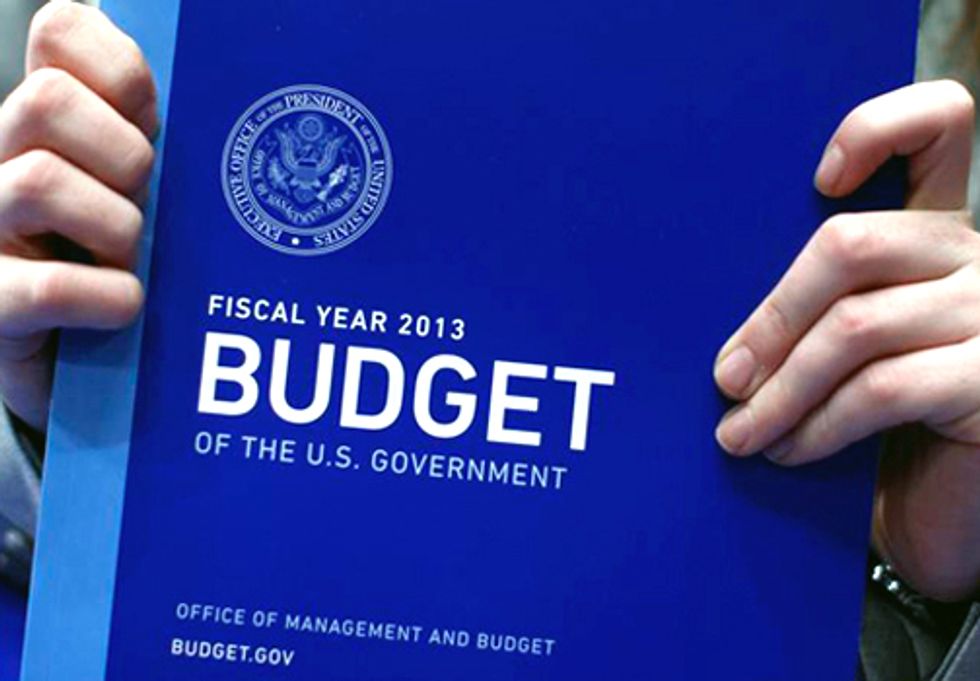 Environmental Defense Fund (EDF) praised President Obama's congressional budget request that would provide funding for sustainable fisheries and shift some of the $4 billion a year in subsidies for oil and gas companies to invest in clean technology in Fiscal Year 2013. However, EDF lamented the fact that the president's budget proposes cutting funding for the U.S. Environmental Protection Agency (EPA) by $105 million and Farm Bill conservation programs by about $600 million in FY 2013.
"Despite some flaws, the president's budget is a big net plus for the environment, and we urge Congress to embrace the positive aspects of it," said Elgie Holstein, senior director for strategic planning at Environmental Defense Fund (EDF) and a former associate director of the Office of Management and Budget for Natural Resources, Energy and Science.
"The fact is—clean energy and responsible environmental policy make good economic policy as well because they create jobs, while cutting energy and medical bills for American families," said Jim Marston, vice president of EDF's Energy Program. "Look at it this way—environmental conservation is cheaper than environmental cleanup, just like preventive medicine is cheaper than emergency room treatment. We applaud the president's support of job-creating, clean energy programs."
"We look forward to working with Congress to ensure that important fishery management functions have adequate funding and fishermen have all the tools they need, including sustainable market programs such as catch shares," said John Mimikakis, associate vice president of EDF's Ocean Program.
Good news:
$27.2 billion for the Department of Energy, a 3.2 percent increase over what Congress enacted last year:

$2.3 billion would go towards research and development for energy efficiency, advanced vehicles and biofuels.
$522 million increase in renewable energy sources and an additional $174 million for a revamped industrial technology-advanced manufacturing program.
$12 million would go towards multi-year research investments in safer natural gas infrastructure in order to reduce risks associated with hydraulic fracturing in shale formations.

Pipeline safety would receive a 70 percent, or $64 million, increase.

Approximately $1 billion for energy conservation efforts in the Department of Defense (DOD), which is the world's largest energy consumer.

DOD is increasing its commitment to renewable energy, which now makes up 8.5 percent of its energy production and procurement.

$174 million for sustainable fisheries work by the National Oceanic and Atmospheric Administration, which supports the science and management needed to support the commercial fishing industry that supports 1 million jobs and yields more than $32 billion in income every year.
$28 million for the National Catch Share Program, a critical part of the nation's strategy to return its fisheries to abundance, the same level adopted by the Congress last year.
Bad news:
Counterproductive cuts to the Environmental Protection Agency

The fiscal 2013 budget seeks $8.3 billion, which is $105 million below the current funding level for the agency.
If Congress approves the proposal, it would be the first time since 1994 that the agency's budget was cut for three consecutive years.

Counterproductive cuts to USDA's Natural Resources Conservation Service

The fiscal 2013 budget seeks to cut funding for Farm Bill conservation programs by about $600 million.
Congress already has cut conservation funding by $2.8 billion over the last five years (FY 2008-2012), representing 81 percent of the nearly $3.5 billion in Farm Bill spending cuts during that time period.
For more information, click here.
---
Environmental Defense Fund, a leading national nonprofit organization, creates transformational solutions to the most serious environmental problems. EDF links science, economics, law and innovative private-sector partnerships.
EcoWatch Daily Newsletter
Ocean pollution concept with plastic and garbage.
Anton Petrus
/ Moment / Getty Images
Nestlé cannot claim that its Ice Mountain bottled water brand is an essential public service, according to Michigan's second highest court, which delivered a legal blow to the food and beverage giant in a unanimous decision.
A number of supermarkets across the country have voluntarily issued a recall on sushi, salads and spring rolls distributed by Fuji Food Products due to a possible listeria contamination, as CBS News reported.
A U.S. Border Patrol agent gathers personal effects from immigrants before they are transferred to a McAllen processing center on July 02, 2019 in Los Ebanos, Texas. John Moore / Getty Images
Poverty and violence in Central America are major factors driving migration to the United States. But there's another force that's often overlooked: climate change.
Retired Lt. Cmdr. Oliver Leighton Barrett is with the Center for Climate and Security. He says that in Guatemala, Honduras and El Salvador, crime and poor economic conditions have long led to instability.
"And when you combine that with protracted drought," he says, "it's just a stressor that makes everything worse."
Barrett says that with crops failing, many people have fled their homes.
"These folks are leaving not because they're opportunists," he says, "but because they are in survival mode. You have people that are legitimate refugees."
So Barrett supports allocating foreign aid to programs that help people in drought-ridden areas adapt to climate change.
"There are nonprofits that are operating in those countries that have great ideas in terms of teaching farmers to use the land better, to harvest water better, to use different variety of crops that are more resilient to drought conditions," he says. "Those are the kinds of programs I think are needed."
So he says the best way to reduce the number of climate change migrants is to help people thrive in their home countries.
Reporting credit: Deborah Jian Lee / ChavoBart Digital Media.
Reposted with permission from Yale Climate Connections.
Chris Pratt arrives to the Los Angeles premiere of "Jurassic World: Fallen Kingdom" on June 12, 2018 in Los Angeles, California. Michael Tran / FilmMagic / Getty Images

Chris Pratt was called out on social media by Game of Thrones star Jason Momoa after Pratt posted an image "low key flexing" with a single-use plastic water bottle.