This website uses cookies to ensure you get the best experience while browsing it. By clicking 'Got It' you're accepting these terms.
Obama Administration's National Bioeconomy Blueprint Ignores Risks
Apr. 30, 2012 07:40AM EST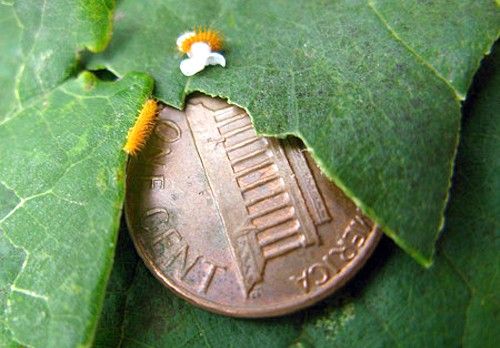 By Eric Hoffman
On the morning of April 26 the White House released its National Bioeconomy Blueprint, which "outlines steps that agencies will take to drive the bioeconomy—economic activity powered by research and innovation in the biosciences—and details ongoing efforts across the federal government to realize this goal."
Unfortunately, this new bioeconomy is not as green as the Obama administration makes it out to be. The so-called bioeconomy is dependent primarily on the risky, unregulated field of synthetic biology and the use of unsustainably produced biomass to feed synthetic organisms created by these technologies. The National Bioeconomy Blueprint, while offering little in new substantive policy, causes more harm than good by giving the green light to the growth and profit of the synthetic biology industry without making any real effort to protect people and the environment from the novel risks posed by this emerging technology.
Synthetic biology is an extreme form of genetic engineering involving the writing and rewriting of genetic code and biological systems in order to create novel organisms that have never existed before in nature. Novel organisms created through synthetic biology could escape from the lab and become a new class of invasive species or pump out oil into local waterways. Biotech workers are put at risk if organisms are improperly contained and these synthetic bugs get inside their bodies or are carried home on their clothes. Check out our issue brief, Synthetic Biology 101, for more information on what these technologies are and the risks synthetic biology pose.
According to Andrew Pollack at the New York Times, "much of what is in the 43-page-report…is a list of government programs that are already under way. So it is not clear what concrete changes, if any, will result." But while no new major policy initiatives were announced, the Blueprint appears to be a nod of approval for moving full speed ahead for an unregulated and rapidly developing synthetic biology industry.  
You may recall that last month, 113 organizations from around the world called for the proper oversight and regulation of synthetic biology in the Principles for the Oversight of Synthetic Biology. This global coalition demanded that the Precautionary Principle be applied to the governance of synthetic biology and that a moratorium be placed on the environmental release and commercial use of synthetic organisms until proper national and international laws have been established to ensure synthetic biology does not harm people or the environment.
Unfortunately, the Obama White House is moving in the opposite direction with this new initiative. The National Bioeconomy Blueprint calls for expanded development of "essential bioeconomy technologies" such as synthetic biology and to identify points to reduce regulatory barriers for the biotechnology industry. One of the White House's main strategic objectives is to "unlock the promise of synthetic biology" by making strategic investments that "have the potential to move the bioeconomy forward in all sectors."
The Blueprint quotes President Obama's Bioethics Commission, which recommended back in 2010 that federal actions be taken "to ensure that America reaps the benefits of synthetic biology while identifying appropriate ethical boundaries and minimizing identified risks" of synthetic biology. Unfortunately, those recommendations, which were publically criticized by Friends of the Earth and 57 other organizations from around the world, looked to self-regulation to guide developments instead of developing actual laws and regulations that are specifically tailored to the novel risks posed by synthetic biology.
The claim that the government will "minimize identified risks" from synthetic biology sounds great, but so far they have failed to even look at these risks. According to a report from the Woodrow Wilson International Center for Scholars, of the $430 million spent by the federal government on synthetic biology between 2005 and 2010, zero projects were identified that focused on risk assessments related to the accidental or intentional release of synthetic organisms from the lab. Instead of truly balancing the potential benefits and risks, the Bioeconomy Blueprint gives the industry the green light to rush ahead while turning a blind eye to the risks.
The bioeconomy also carries serious socio-economic risks. As the ETC Group highlighted in its brilliant report, The New Biomassters: Synthetic Biology and the Next Assault on Biodiversity and Livelihoods, the new bioeconomy is not as green as it seems. The bioeconomy is, in fact, "a red-hot resource grab of the lands, livelihoods, knowledge and resources of peoples in the global South, where most of that biomass is located." As the report points out, 86 percent of global biomass is located in the tropics and subtropics, and a push for a new bioeconomy, enabled by synthetic biology, will only "accelerate the pace of forest destruction and land acquisition in the South in order to feed the economies of the North." Biomass, or land on which it is grown, is not an unlimited resource, as the Blueprint seems to assume.
And on April 26, a new report was released by the Global Forest Coalition titled Bio-economy Versus Biodiversity, which argues how the so-called bioeconomy will have "serious negative impacts…on forests, forest-dependent peoples, and biodiversity." According to Simone Lovera, executive director of the Global Forest Coalition, "the bioeconomy is a massive effort to privatize nature for corporate profit…high-risk technologies like synthetic biology, nanotechnology and genetically engineered trees will only drive the planetary ecosystem further into crisis." This report concludes by challenging the Obama administration and other global leaders to "abandon the green sheen of biotechnology and market-based conservation schemes, and to affirm the kinds of biocultural approaches demonstrated by Indigenous Peoples and social movements in the Global South that eschew infinite economic growth for sustainable livelihoods, local living economies and integration with the natural world."
The Obama administration had a chance to take the driver's seat and ensure that synthetic biology does not cause more harm than good. Instead, the White House is sitting in the passenger's seat while the biotechnology industry speeds ahead without proper regulation, safety assessment or oversight.
In the end, the National Bioeconomy Blueprint feels more like an attempt for President Obama to claim he is creating jobs. What we really need is a serious discussion over how we should regulate new technologies and just what kind of future economy we want. If we are to have a truly sustainable economy moving forward, it cannot be based on risky, unregulated (and patented) technologies such as synthetic biology that pose serious harms to the environment and our health. The risks posed by synthetic biology and other biotechnologies must be studied before we rush forward with this new bioeconomy in which industry stands to make large profits while the risks are spread to the public.
For more information, click here.
EcoWatch Daily Newsletter
Pick one of these nine activism styles, and you can start making change. YES! Illustrations by Delphine Lee
By Cathy Brown
Most of us have heard about UN researchers warning that we need to make dramatic changes in the next 12 years to limit our risk of extreme heat, drought, floods and poverty caused by climate change. Report after report about a bleak climate future can leave people in despair.
Jamie Grill Photography / Getty Images
Losing weight, improving heart health and decreasing your chances for metabolic diseases like diabetes may be as simple as cutting back on a handful of Oreos or saying no to a side of fries, according to a new study published in the journal The Lancet Diabetes & Endocrinology.
Golde Wallingford submitted this photo of "Pure Joy" to EcoWatch's first photo contest. Golde Wallingford
EcoWatch is pleased to announce our third photo contest!

A boy gives an impromptu speech about him not wanting to die in the next 10 years during the protest on July 15. The Scottish wing of the Extinction Rebellion environmental group of Scotland locked down Glasgow's Trongate for 12 hours in protest of climate change. Stewart Kirby / SOPA Images / LightRocket / Getty Images
It's important to remember that one person can make a difference. From teenagers to world-renowned scientists, individuals are inspiring positive shifts around the world. Maybe you won't become a hard-core activist, but this list of people below can inspire simple ways to kickstart better habits. Here are seven people advocating for a better planet.
A group of wind turbines in a field in Banffshire, Northeast Scotland. Universal Images Group / Getty Images
Scotland produced enough power from wind turbines in the first half of 2019, that it could power Scotland twice over. Put another way, it's enough energy to power all of Scotland and most of Northern England, according to the BBC — an impressive step for the United Kingdom, which pledged to be carbon neutral in 30 years.
Beekeeper Jeff Anderson works with members of his family in this photo from 2014. He once employed all of his adult children but can no longer afford to do so. CHRIS JORDAN-BLOCH / EARTHJUSTICE

tommaso79 / iStock / Getty Images Plus
By Rachel Licker
As a new mom, I've had to think about heat safety in many new ways since pregnant women and young children are among the most vulnerable to extreme heat.
Pexels
It's easy to get confused about which foods are healthy and which aren't.